2.
They spend their money on the worst stuff.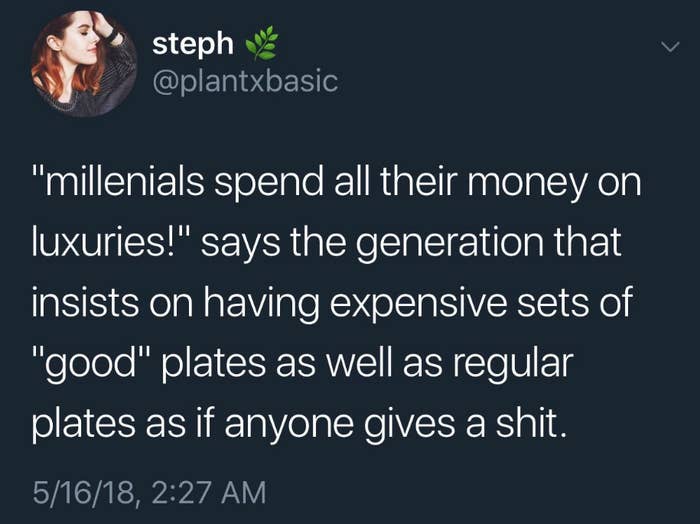 5.
They're impatient.
6.
They have it way too easy.
9.
They have no sense of humor.
10.
They can't even grasp how simple it is to buy a house.
13.
They have no dreams or aspirations.
14.
They're obsessed with things that don't make any sense.
17.
They know nothing about design.