2.
This Where's Waldo? tattoo:
4.
The ultimate in tattoo technology:
5.
The perfect tattoo for music lovers:
7.
The best way to let people know you can't eat peanuts:
10.
Pac Nipple:
11.
Darth Tattoo: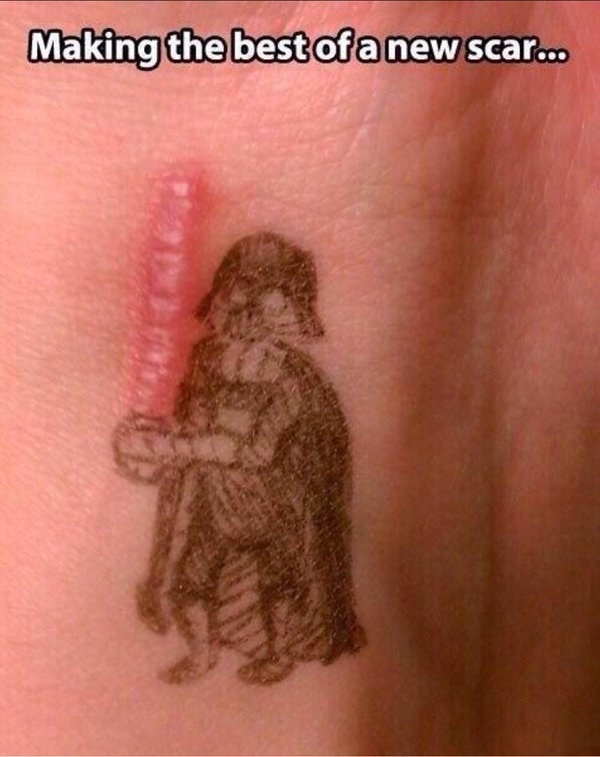 14.
The most useful tattoo ever: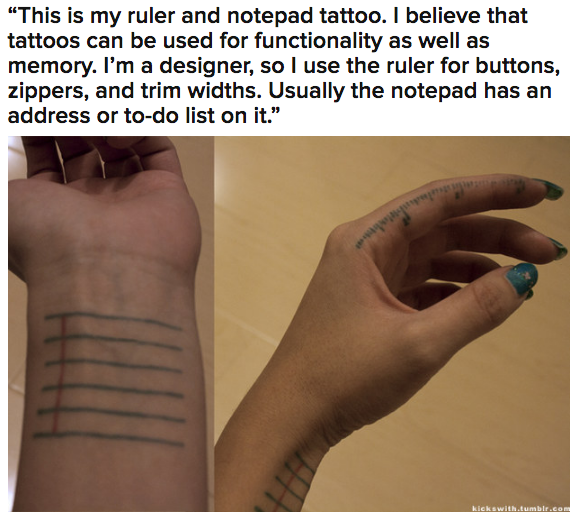 15.
The best way to let everyone know you're deaf in one ear: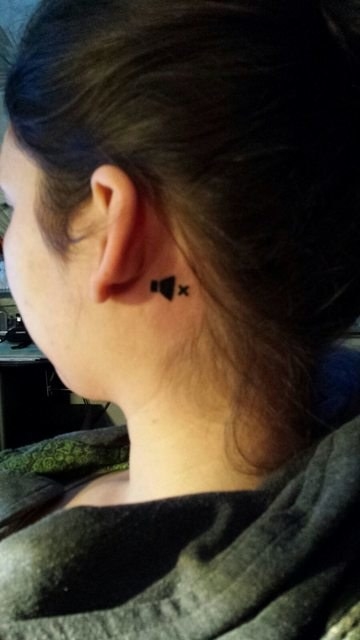 16.
The "This Little Piggy" tattoo:
17.
The tattoo perfect for cat lovers:
18.
This camera tattoo:
19.
And the most delicious tattoo there is: