Earlier today SkyMall filed for bankruptcy, setting forth events that surely signal the end of the world is near/denying us the only good and worthwhile thing to read on a plane.
Now you'll never be able to buy...
1.
This UpRight Sleeper that definitely won't kill you: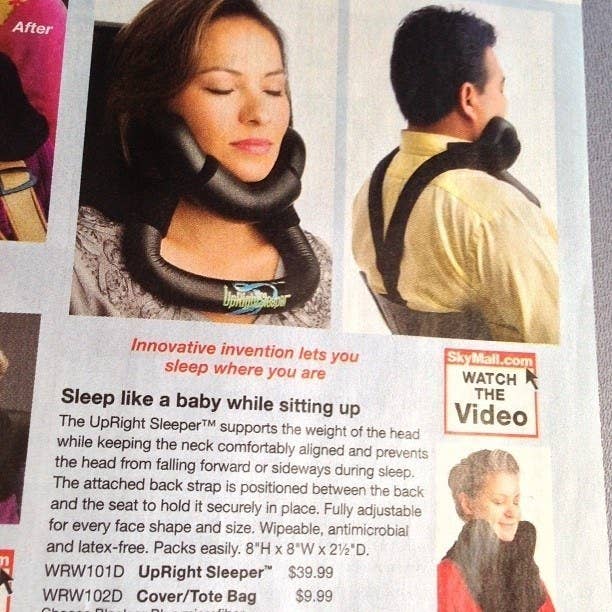 3.
A machine that makes you grow hair and doesn't make you look like an insane person: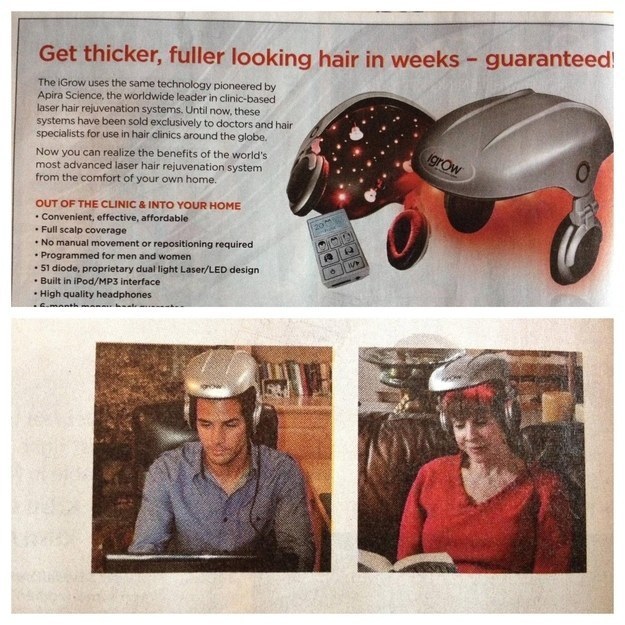 5.
A watch that tells you when you're going to die: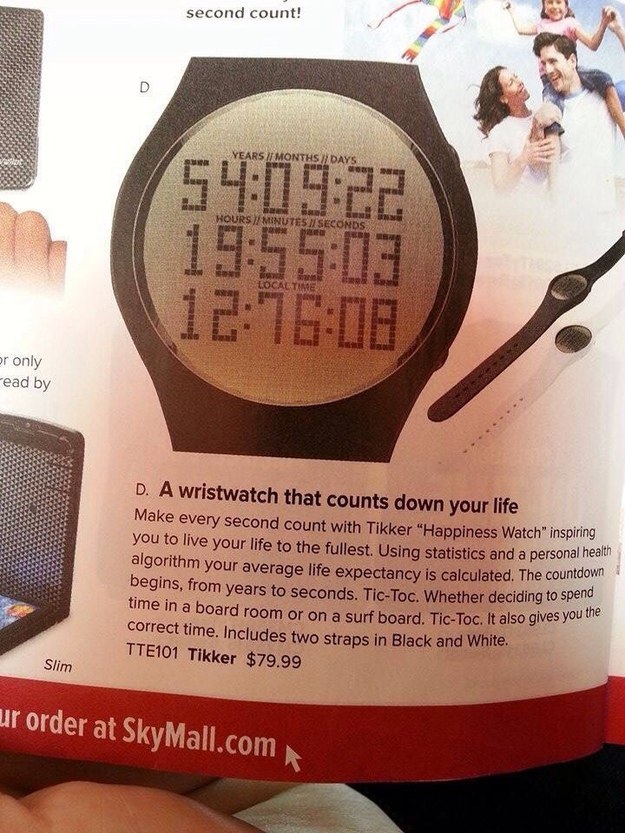 6.
A Micro Kickboard Luggage Scooter that definitely won't get your ass beat: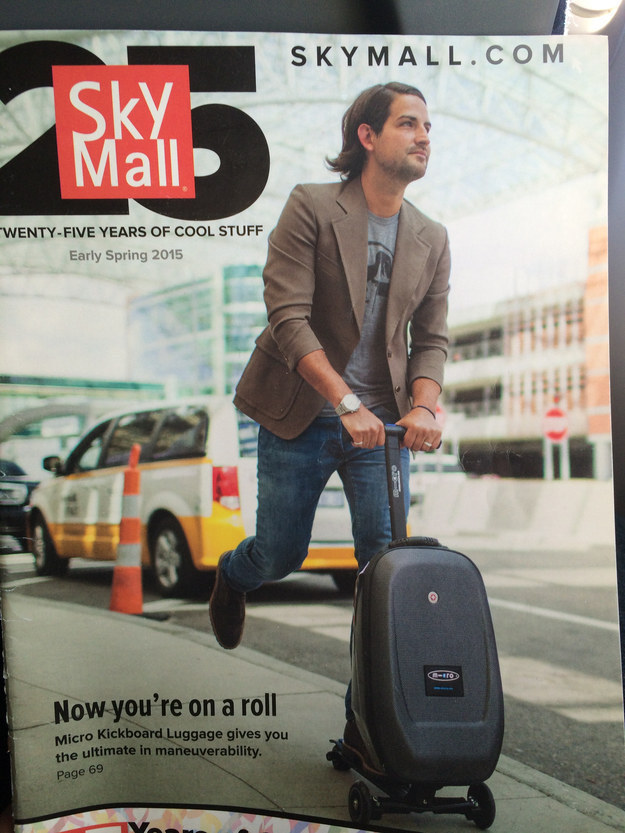 7.
Literally, a giant fake rock: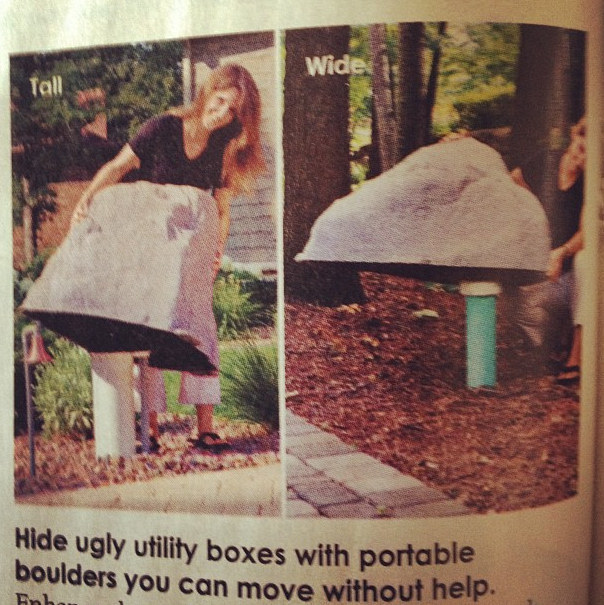 8.
A personal massager that definitely isn't a dildo: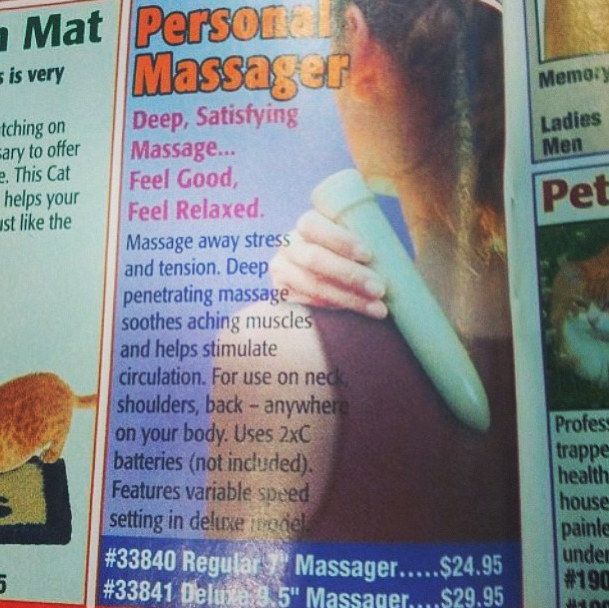 10.
Roswell, the Alien Butler: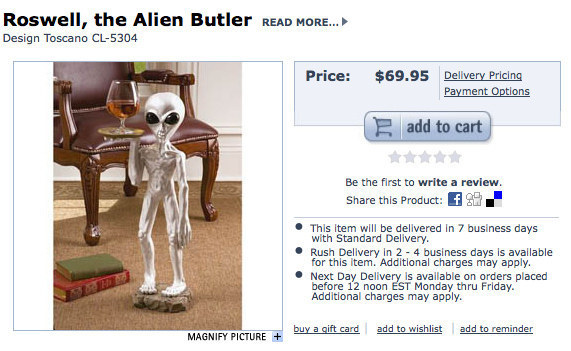 11.
A solar-powered cooling hat that definitely won't get your ass beat: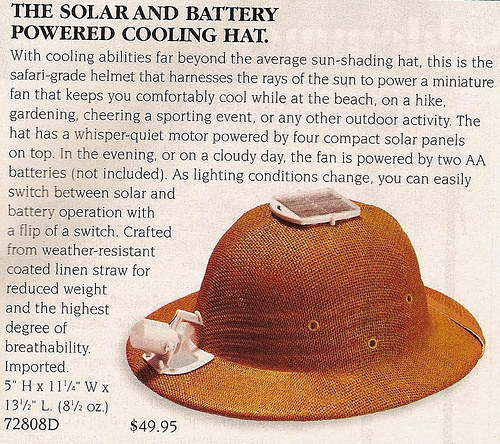 12.
Sling Couture: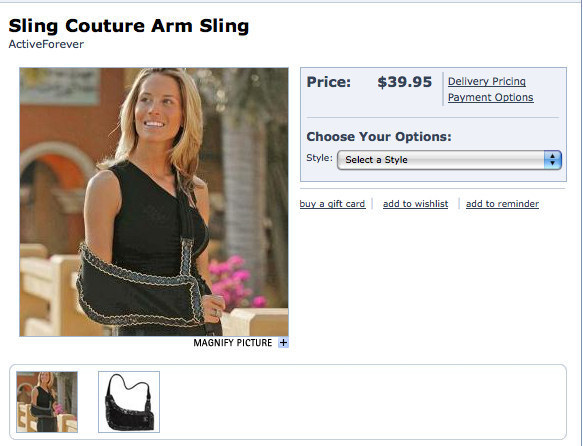 13.
An "I GIVE UP" pillow: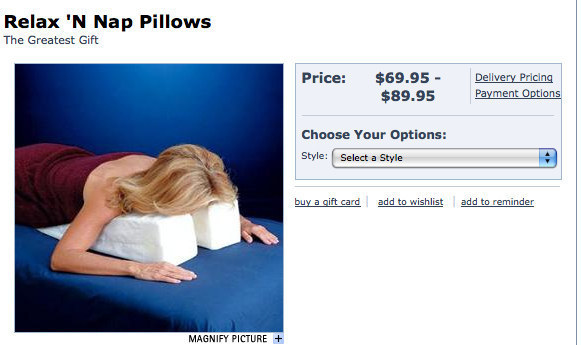 14.
A pierogi ornament: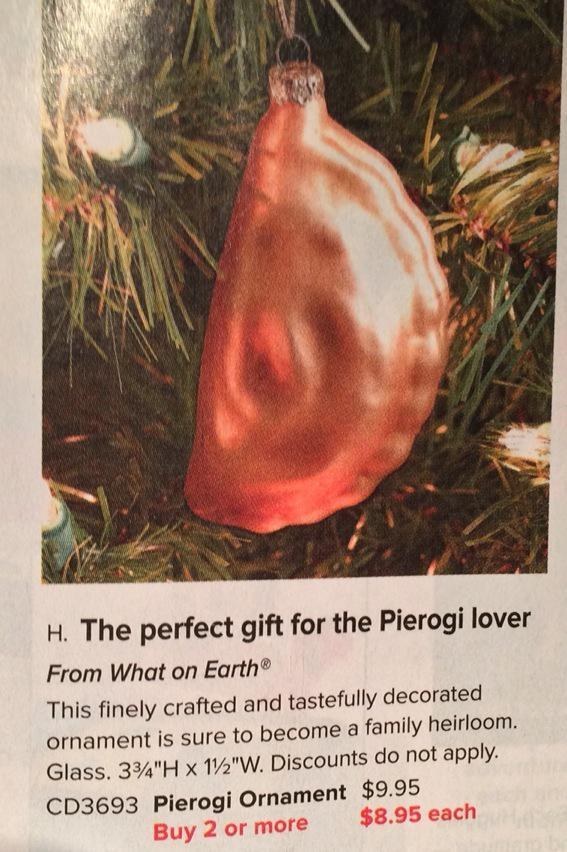 15.
A clock whose only function is to let you know what day of the week it is: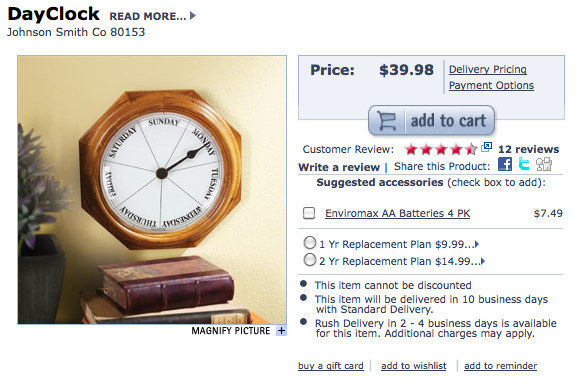 16.
A wrist cell phone carrier: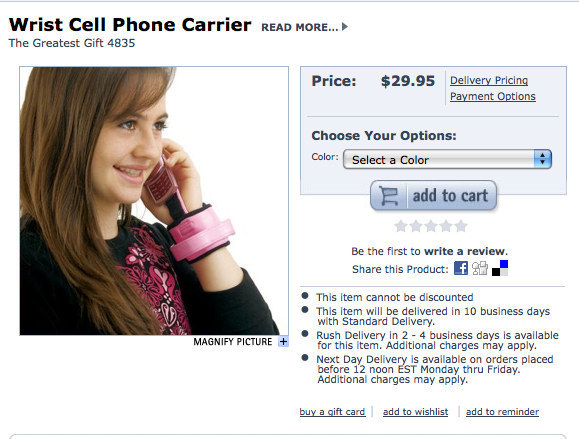 17.
An in-home foot tanner: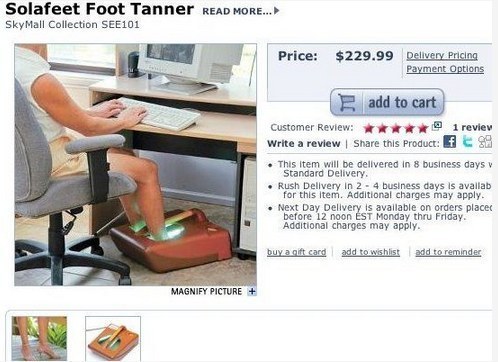 18.
The legendary SkyRest: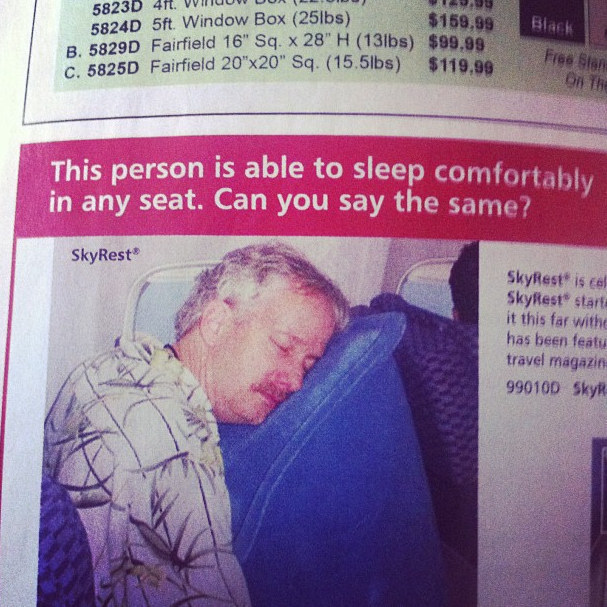 19.
Some formal attire: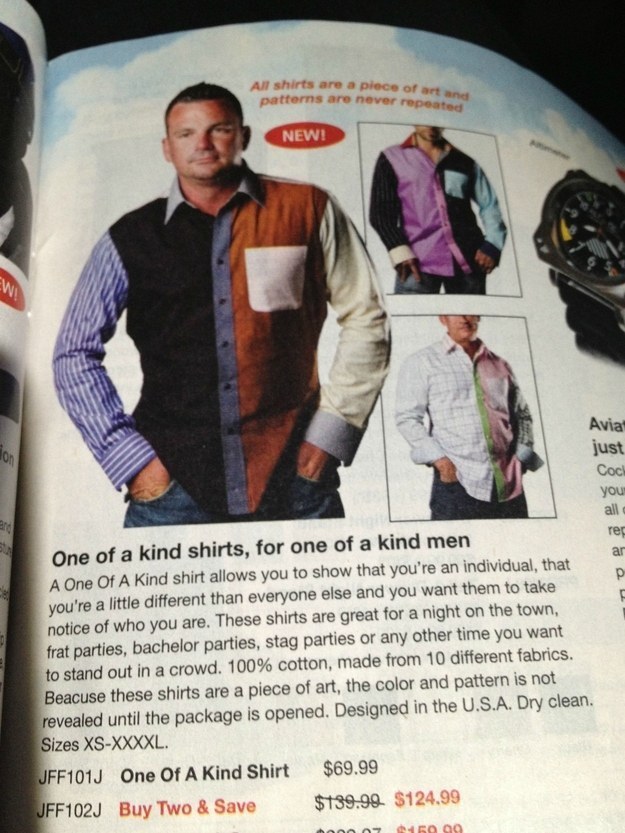 20.
SHARKBOAT:

21.
Shoes with sperm on them: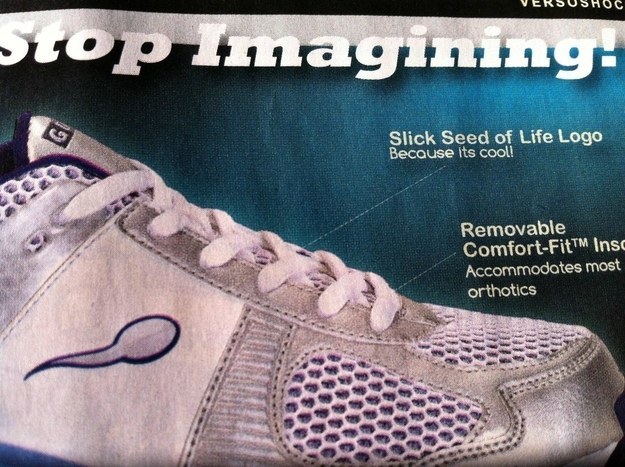 25.
Fernando the Chihuahua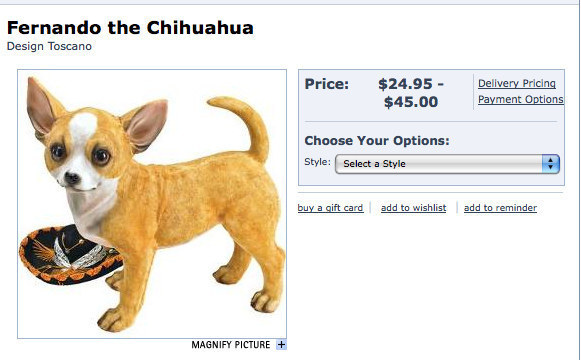 27.
A fake paper cup: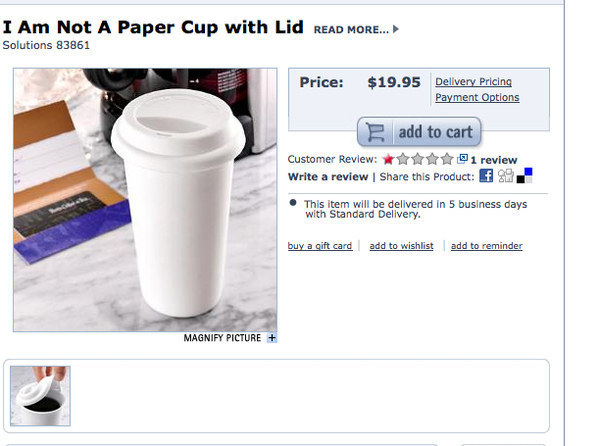 28.
A wineglass-holder necklace that, again, totally won't get your ass beat: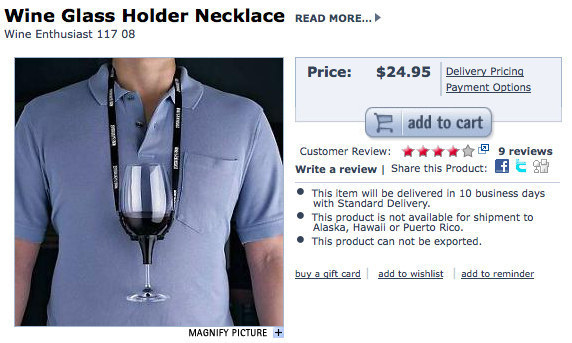 And Alfred Lloyd's new album: