32 Facts That Will Make You Ask, "How Did I Get So Old?"
Cady Heron would turn 27 this year. Zach Morris would turn 40. And you're getting old.
1. Kids who were born the month Hanson released "Mmmbop" are graduating high school this spring.
2. If SpongeBob was a person, he'd be old enough to drive.
3. If The Lion King was a person, it could legally purchase a beer.
4. The "Macarena" turns 20 this summer.
5. So does Alanis Morissette's "Jagged Little Pill."
6. Keenan Thompson was 15 years old when he first appeared on screen in D2: The Mighty Ducks. He's now 37.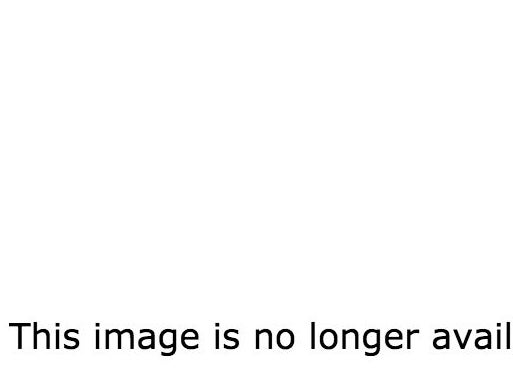 7. Rugrats hasn't been on Nickelodeon in 12 years.
8. Maggie shot Mr. Burns 20 years ago.
9. Kids born the month the iPod came out are now old enough for a Bar Mitzvah.
10. In fictional birthdays: Cady Heron would turn 27 this year. Zach Morris would turn 40. Ferris Bueller would turn 46.
11. The actor who played young Forrest Gump is now 29, and he served an 18-month tour in Iraq. His nickname in the Army was, of course, "Gump."
12. Friends has been off the air for 11 years. This is what the cast of the show looks like now:
13. The Breakfast Club is 30 years old.
14. The Godfather is 43.
15. J-Lo is 45 (and doesn't seem to be aging at all).
16. Iron Man himself, Robert Downey Jr., just turned 50.
17. In your head, Macaulay Culkin probably looks like the photo on the left. These days, he actually looks like the photo on the right. Also, he turns 35 this year.
18. Of the three projected top picks in this year's NBA Draft — Karl-Anthony Towns, Jahlil Okafor, and D'Angelo Russell — Towns is the oldest. He was born in November 1995.
19. If Towns is drafted no. 1 overall by the Minnesota Timberwolves, he'd be teammates with Kevin Garnett. Garnett played in his first NBA game 14 days before Towns was born.
20. One week after Towns was born, Toy Story was released in theaters.
21. Jeffrey Maier — the 12-year-old who reached over the fence to catch a Derek Jeter home run in the playoffs — is now married with children. (His wife is a Red Sox fan.)
22. Leo Messi has been playing for FC Barcelona for 11 years. He has been named the best soccer player in the world four times. He doesn't turn 28 until next month.
23. Full House is now a part of the nick@nite lineup. So is How I Met Your Mother.
24. Kids finishing 2nd grade this year have never seen Bob Barker host The Price Is Right.
25. There hasn't been a new episode of DuckTales in 25 years.
26. The Raffi song "Baby Beluga" was released 35 years ago.
27. The first computer version of The Oregon Trail came out 40 years ago.
28. Steve from Blues Clues will turn 42 this year. He looks like the photo on the right now:
29. Current SNL cast member Pete Davidson wasn't alive when "Wayne's World" first aired as a sketch on the show.
30. Melissa Joan Hart is now closer to being an AARP member than she is to being a teenager (or a teenage witch).
31. Barack Obama was a high school senior the year the Walkman first hit stores.
32. Whitney Houston's "I Will Always Love You" came out 15 months before Justin Bieber was born.