When Two Cartoonists Doodle On The Same Pages Madness Happens
The future is revealed through doodle collaboration.
I recently sat down at a cafe with fellow cartoonist Benjamin Marra to drink coffee and use our sketchbooks to predict the future.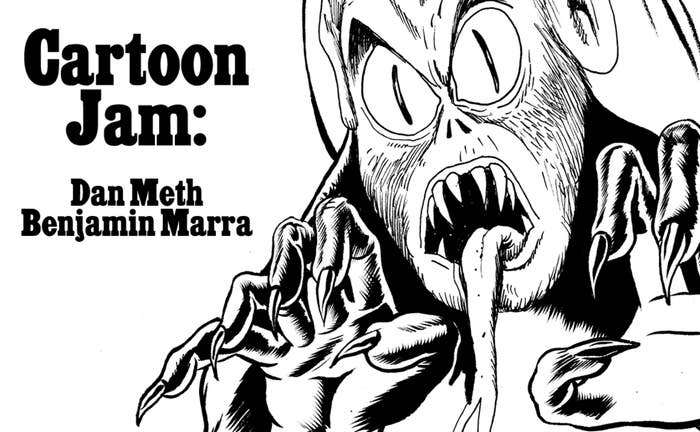 Dogfights above tomorrow's cities are inevitable: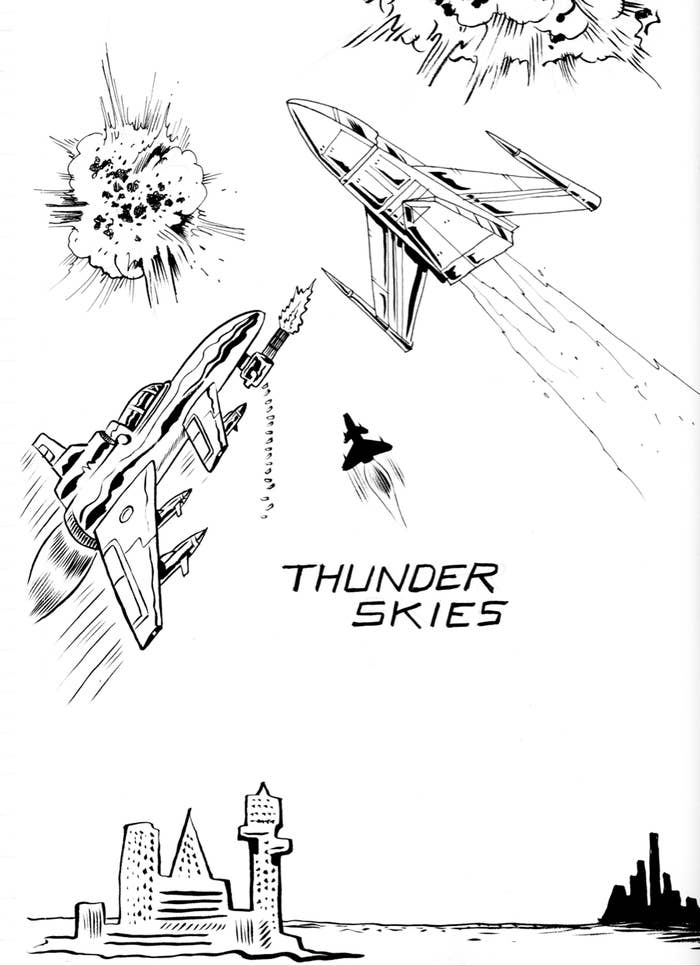 Technology will advance in terrifying directions: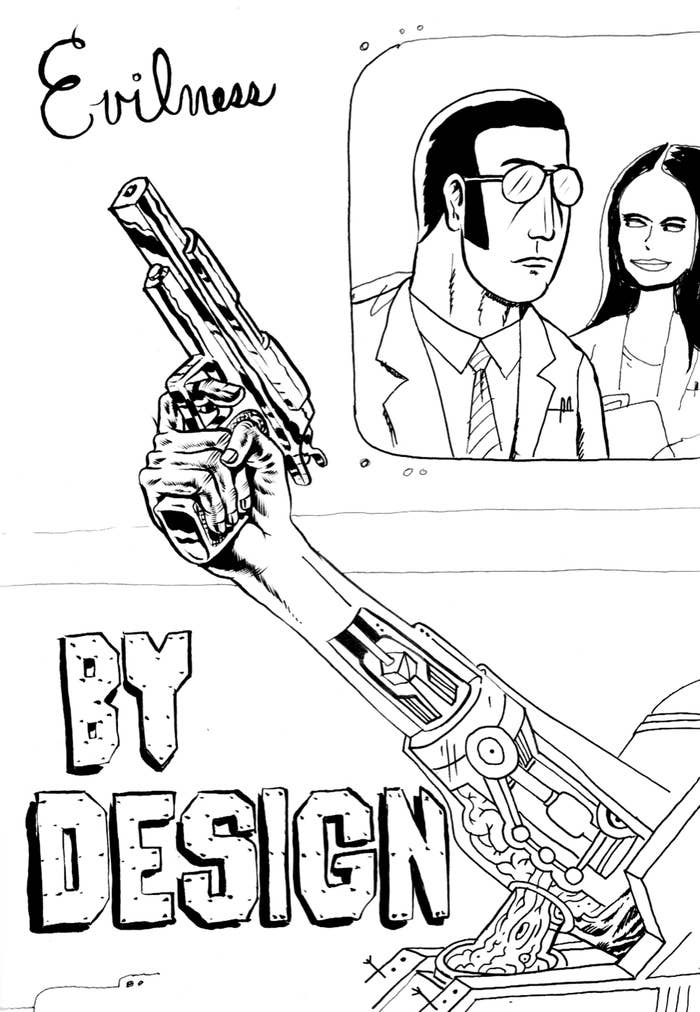 Men will claim divine powers, and conflict will prevail: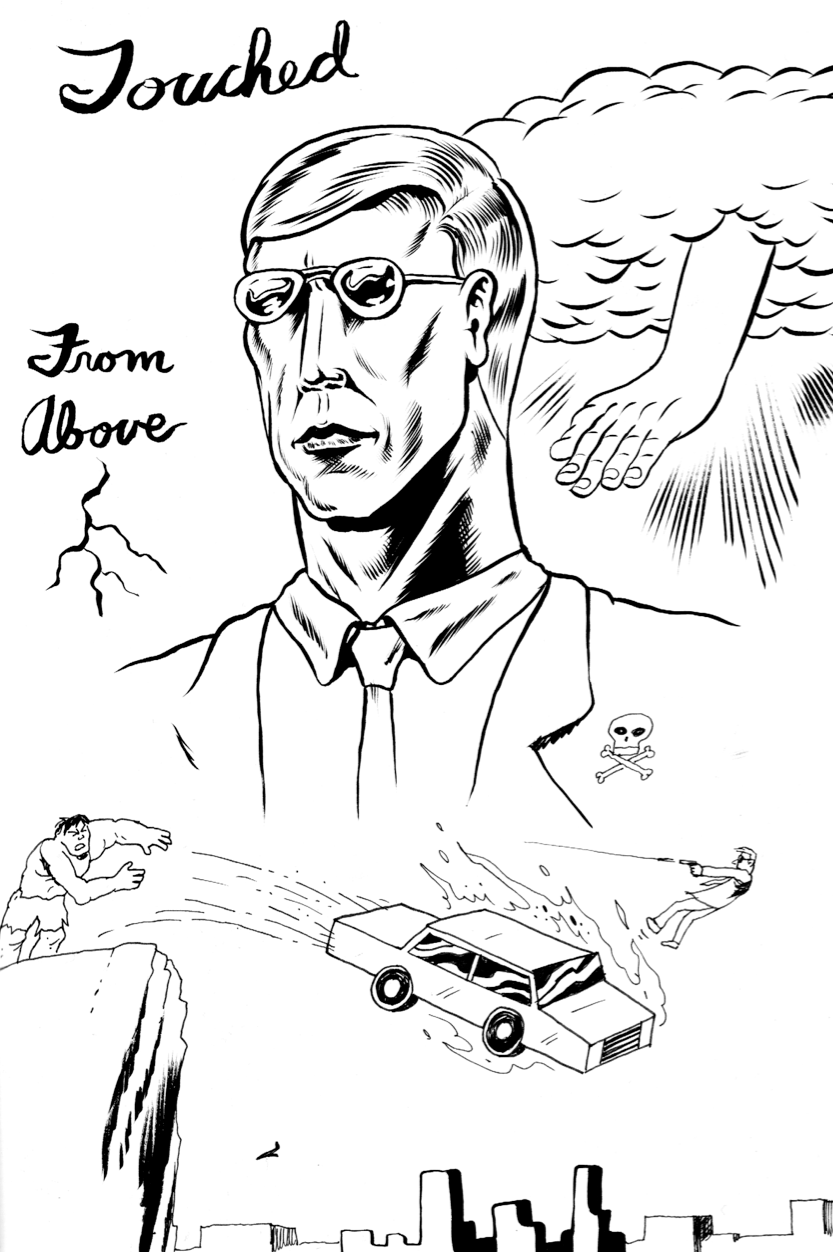 Some humans will evolve and turn towards evil:
The Gods of Space will return to teach us the key to our survival (solar sustenance!):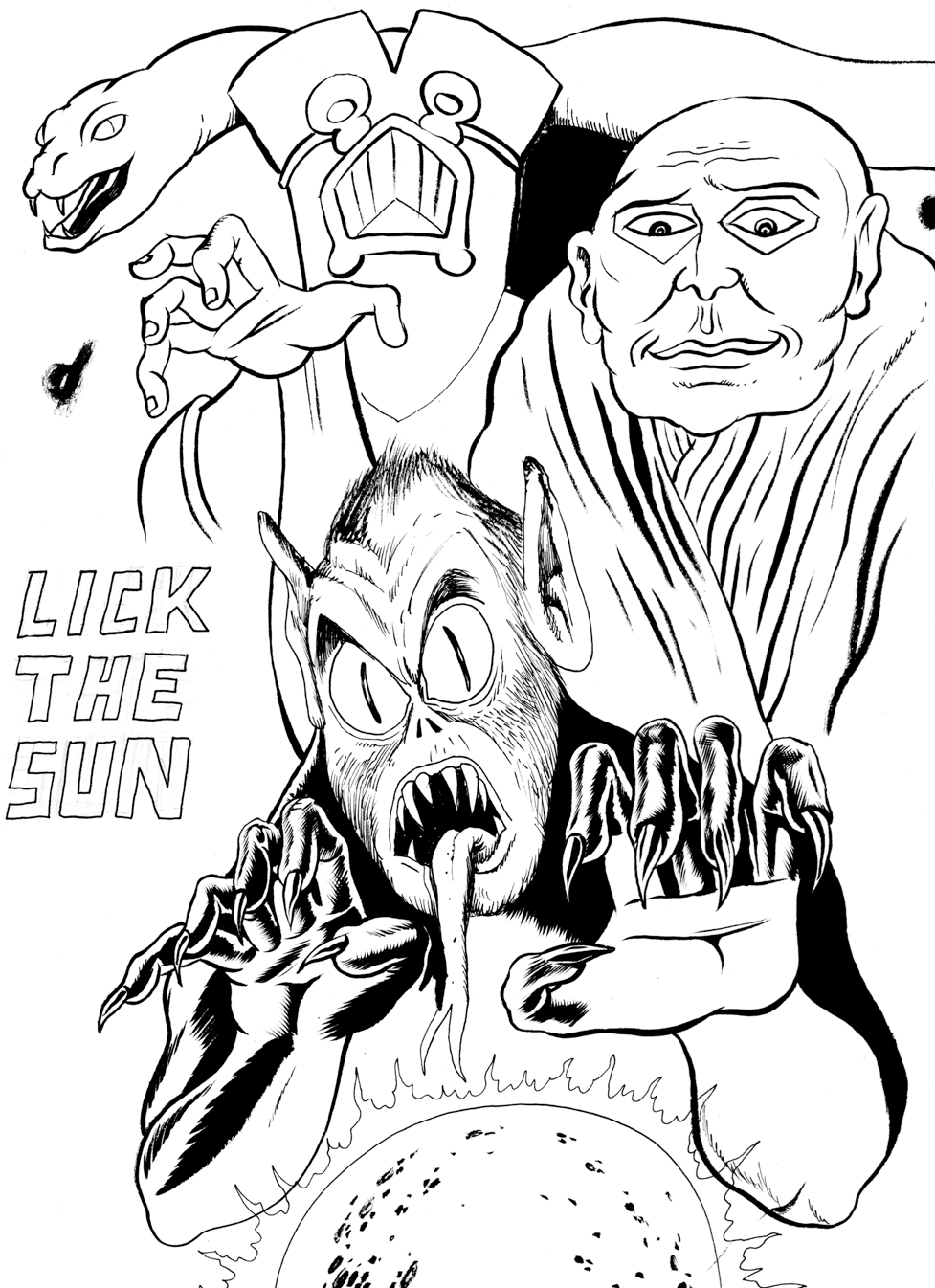 By 2077, the power of good will triumph, and nothing will be the same!