Dermot's bulge was overshadowing the contestants before things had even got started.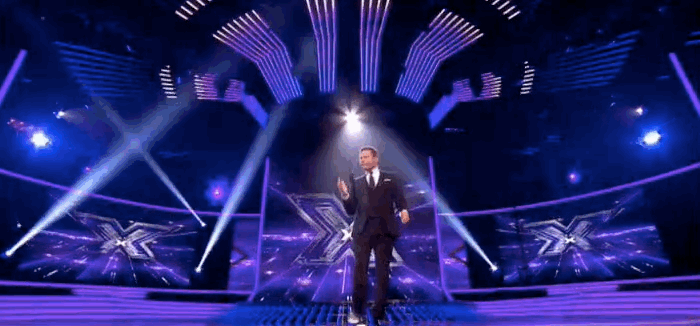 It was 80s night! 12.
Sam Callahan's "Summer Of 69" was the worst, but his looks securely saw him through. 11.
Shelley Smith survived the sing-off with her big personality. 9.
Nicholas McDonald made a decent enough start with "True" by Spandau Ballet. 7.
Lorna Simpson was possibly overshadowed by her dancers and this could have been what did for her. Let's have another look at one of those dancers, shall we? 6.
Hannah Barrett is probably never going back to Greggs after her "What's Love Got To Do With It?"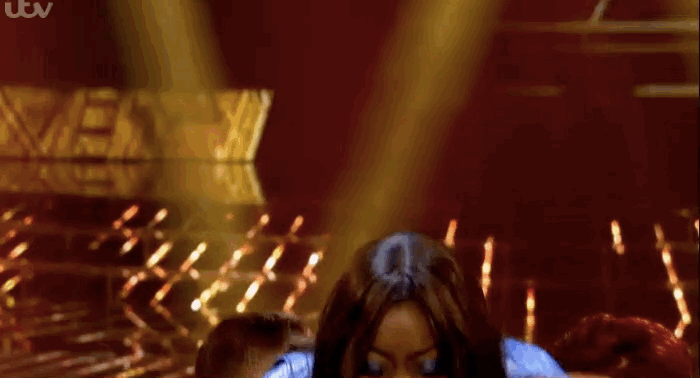 5.
Kingsland Road are this year's fanciable boyband.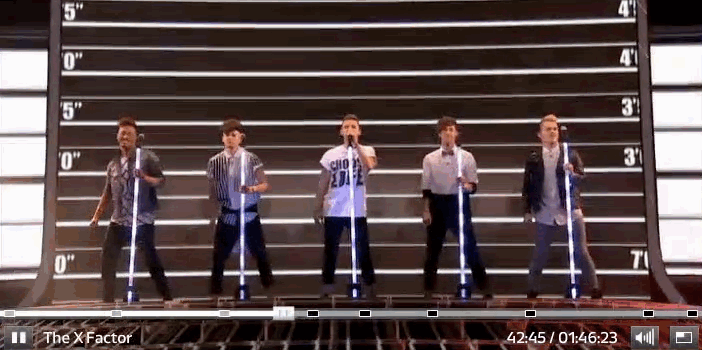 But there really was no good reason for them all to cover "Get Lucky" together.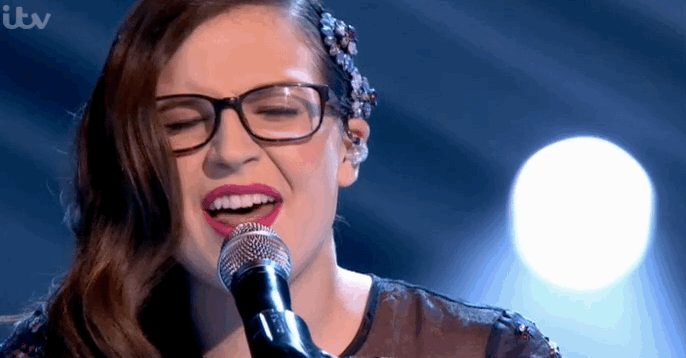 3.
Sam Bailey floored everyone with her version of "The Power Of Love" but will probably still go out in week six. 2.
Rough Copy are the strongest group in the competition. 1.
But Tamera Foster is already the clear winner. This was the mood of the nation.
They could just crown her winner now and save everyone a lot of bother. Even so, we're all back in aren't we?