A 24-Year-Old On TikTok Asked People To Apply To Be Her First Kiss, And She Found The Perfect Candidate
Drew Barrymore is shaking.
At 24 years old, M'Lynn Martin had never been kissed. Instead of pursuing romantic flings, she'd spent most of her time since high school focusing on her dream of becoming a youth pastor.
"To be honest, there aren't many women, let alone women of color, who receive the title of pastor in many Christian circles, so pursuing this career took a lot more time, effort, and energy than it does for most of the white men who serve in positions like mine," M'Lynn told BuzzFeed.
"In my time spent achieving this dream, I honestly just didn't really think about kissing boys. Sure, I had crushes and thought boys were cute, but those were never things I felt like I was missing out on by not prioritizing them," she said. "I just kind of felt like, 'I'll deal with that later when I have the time and energy.' And then suddenly I was 24 and kissless, and I realized I finally have the time and energy to do something about it. So I did!"
After deliberating between a few eye-catching contenders, M'Lynn finally decided on 25-year-old Ian Valiente. "Ian's application was the only one that genuinely answered every single question that I had that didn't make it onto the application. I knew that it would be an educational experience and that it wouldn't be awkward to ask questions or talk through certain parts of kissing," she said.
M'Lynn's TikTok only shows the lead-up to her kiss with Ian — not the actual lip lock — but her reasoning is more than fair. "I didn't include it because kissing for my first time was honestly a really vulnerable and intimate experience," she said. "It was really special to invite Ian into that space with me, and I felt really safe and comfortable with him, but it just felt like too precious of a moment for me to invite the rest of the world into it with such depth and detail."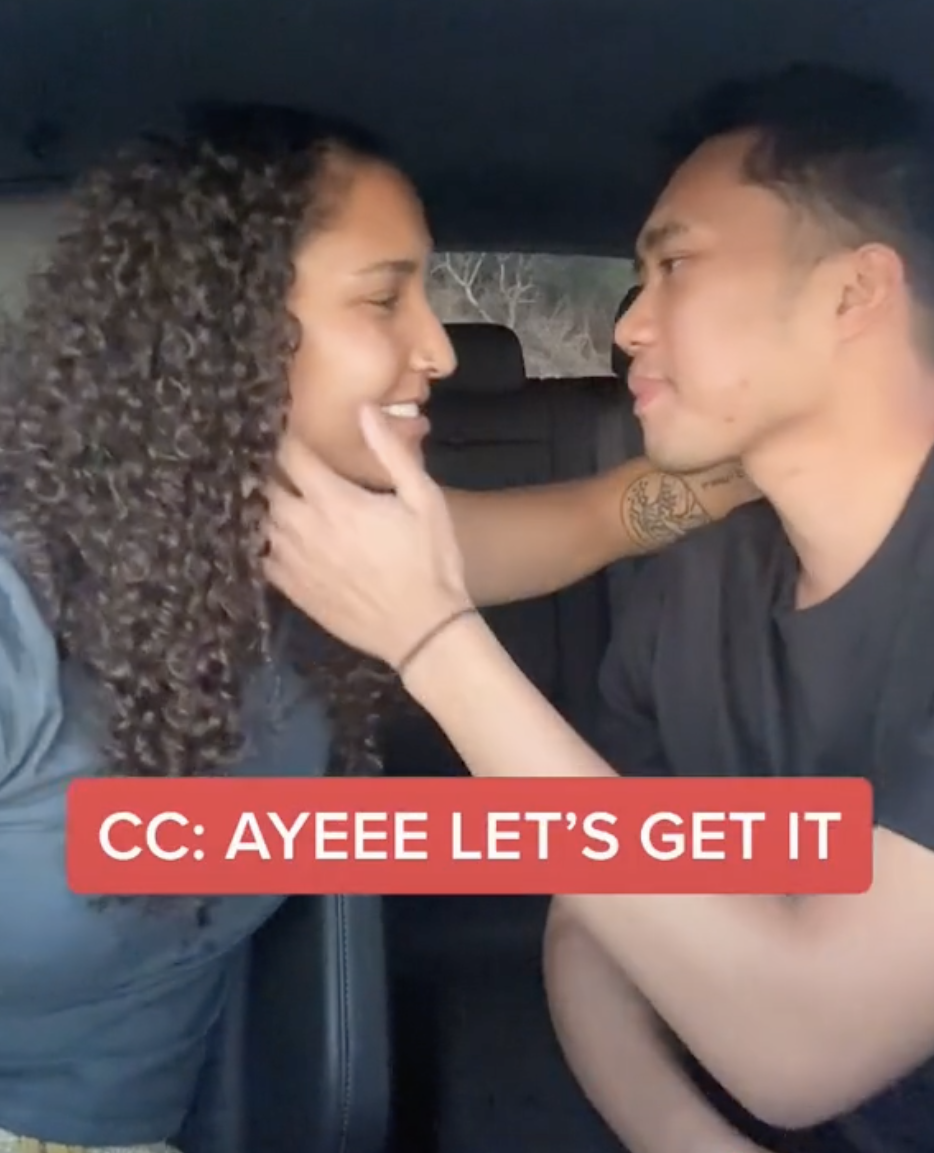 Thankfully, she was willing to give us a little review. "Kissing Ian was a lot of fun!" she said. "I have nothing else to compare it to, but his references confirmed that he is a good kisser, and I definitely enjoyed it, so I think I can call it a good kiss for sure. It's a 10/10 for me."
We also reached out to Ian for his feedback on the smooch — as well as the entire situation. "My sister DM'd me to check out M'Lynn's Google Forms, actually. Everything about her application process was amusing, bold, and endearing," he told BuzzFeed. "A fun and wholesome experience like this would be memorable, so I had to shoot my shot."
"The kiss was fun and conversational, and I wanted to make sure it was a 10/10 first kiss for her. To start it off, she picked out one of her favorite songs from the make-out playlist that I made on Spotify (I curate this kind of playlist every winter, and the one that we used is called 'winter cuff // 4'). It seemed to work out," he said.
M'Lynn and Ian agreed to stay friends after the experience, but they both admitted to feeling a "mutual attraction." I can hear the bells!