19 Overwhelming Photos That Show Just How Packed Universal Theme Parks Were On Labor Day Weekend
It was certainly a long weekend.
As the US coronavirus death toll creeps toward 200,000, theme parks around the country remain open to visitors.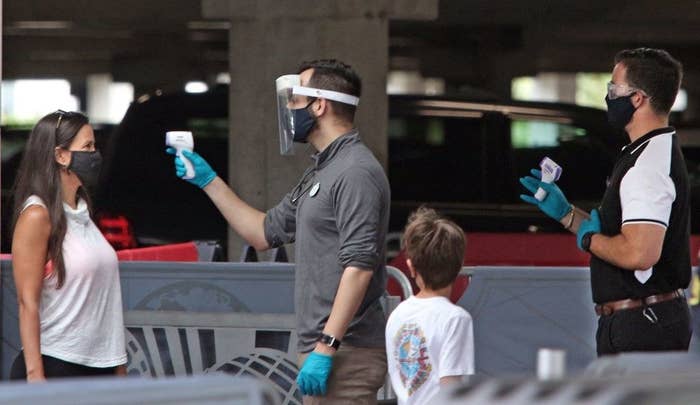 Health experts have warned that it's extremely difficult to successfully implement safety measures — such as social distancing — in theme park settings, and have cited them as risky environments.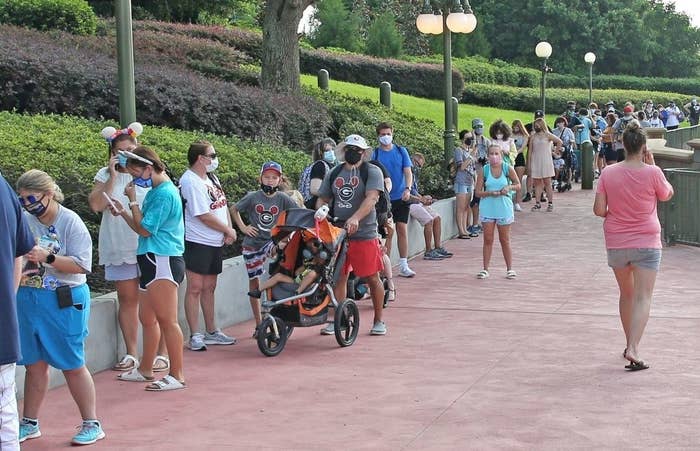 Universal Studios — which is in Florida, the state with the third-highest number of confirmed cases in the country — has been open for three months now. But a viral TikTok by user Damarri Eddie has rekindled concerns over theme parks being open amid a global pandemic.
The video shows crowds of people walking extremely close to one another while exploring the Wizarding World of Harry Potter.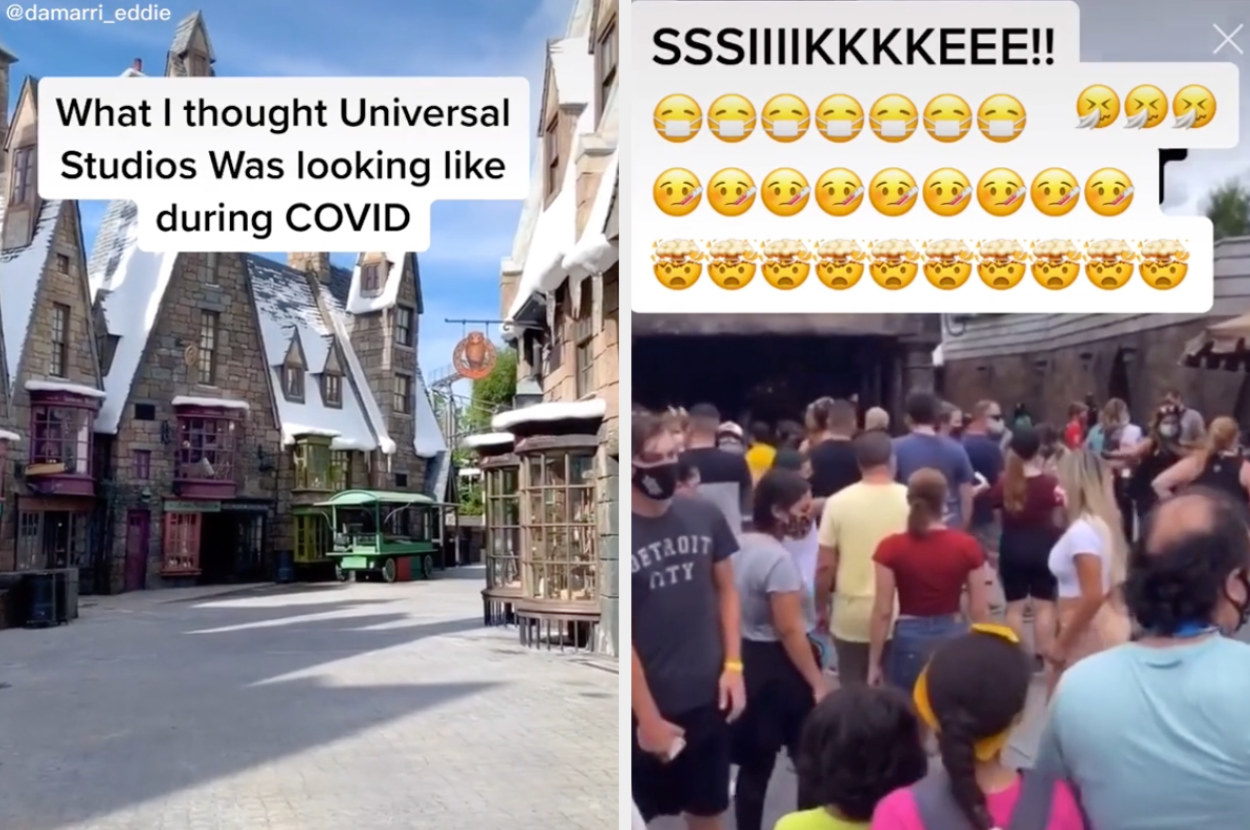 There was apparently a two-hour wait for the train to transfer between parks.
And it looks like they were packed in like sardines once they were admitted.
There was no shortage of visitors in Springfield, The Simpsons–themed park, either.
Even the snack carts had ridiculously long lines.
Various tweets showed how multiple parks reached their capacity this weekend.
According to the Orlando Informer, this was the first time the dry parks had reached capacity since they reopened.
Remember, people: Just because you're ALLOWED to be somewhere does not mean it's a coronavirus-free zone.