Gender reveals haven't had the best press as of late. First, there was the one in September that caused a wildfire in California. Then, just last month, a man died while putting together a device for his child's reveal party.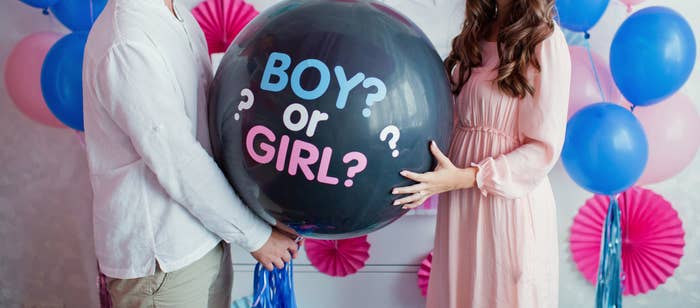 And frankly, the whole concept of having a "gender reveal" party for a baby is a bit dated. We only know their sex — not the gender they'll choose to identify with as they grow older.
In the video, Charlette and Dan are standing with a big balloon, and Charlette says, "I wonder what it is?" Then Bianca comes into the picture, pops the balloon that's filled with pink confetti, and exclaims, "It's a 12-year-old girl!"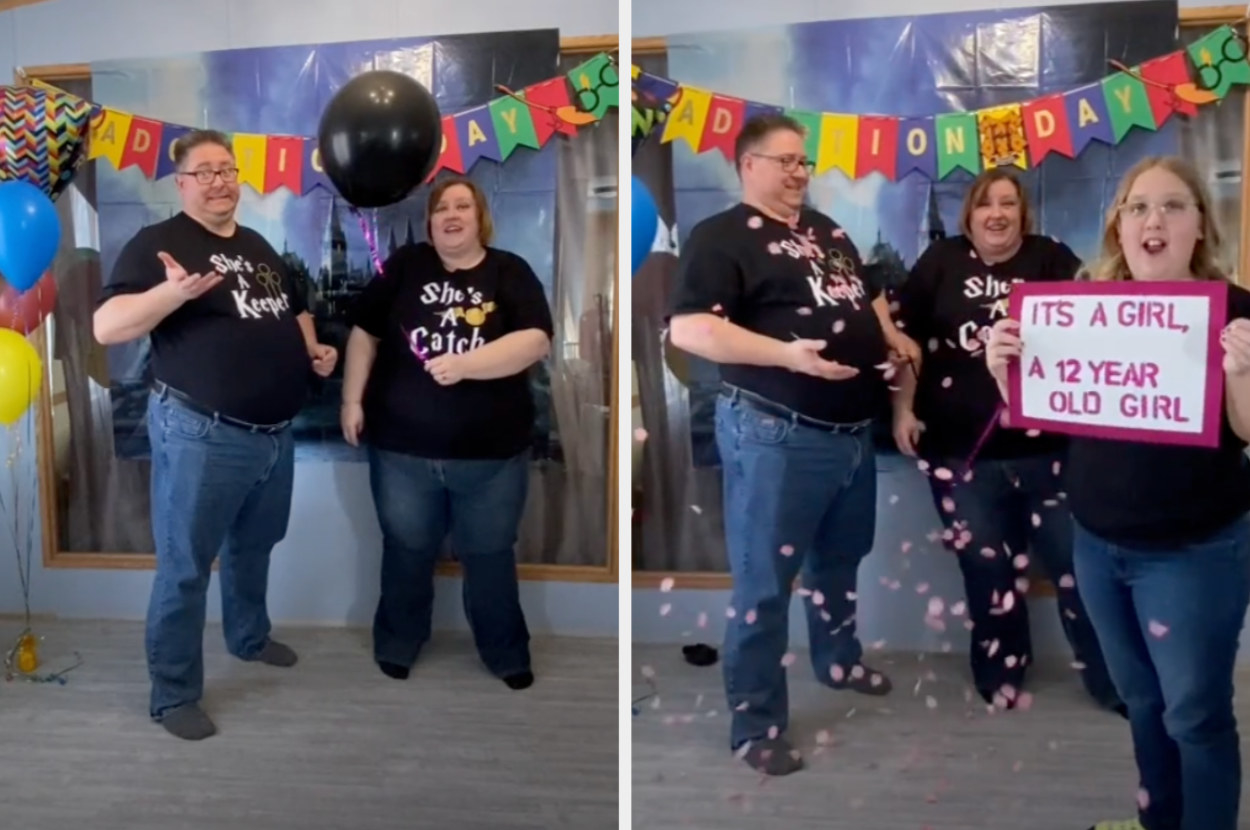 Bianca first came into the Fontaines' lives when she was 8 years old. "When we first started this [adoption process], I thought I wanted a baby," Charlette told BuzzFeed. "We had to take adoption classes, and what really stuck with me in the adoption class was that sometimes kids over the age of 2 are classified as 'unadoptable' because nobody really wants a child that's not a baby. And that statement there has stuck with me and it broke my heart."
In 2017, Charlette and Dan took a trip to Niagara Falls. They threw a loonie (the Canadian dollar coin) into the falls and said to each other, "If there's a kid that needs us, we'll get a call." Within 24 hours, they received a call about fostering Bianca.
Charlette is a huge Harry Potter fan, so she and Dan came up with the perfect nickname for Bianca after this magical series of events. "That's why she's our 'chosen one,'" Charlette said. "Because we threw the loonie and we were chosen." In their "reveal" video, the Fontaines were decked out in Harry Potter T-shirts to go along with this theme.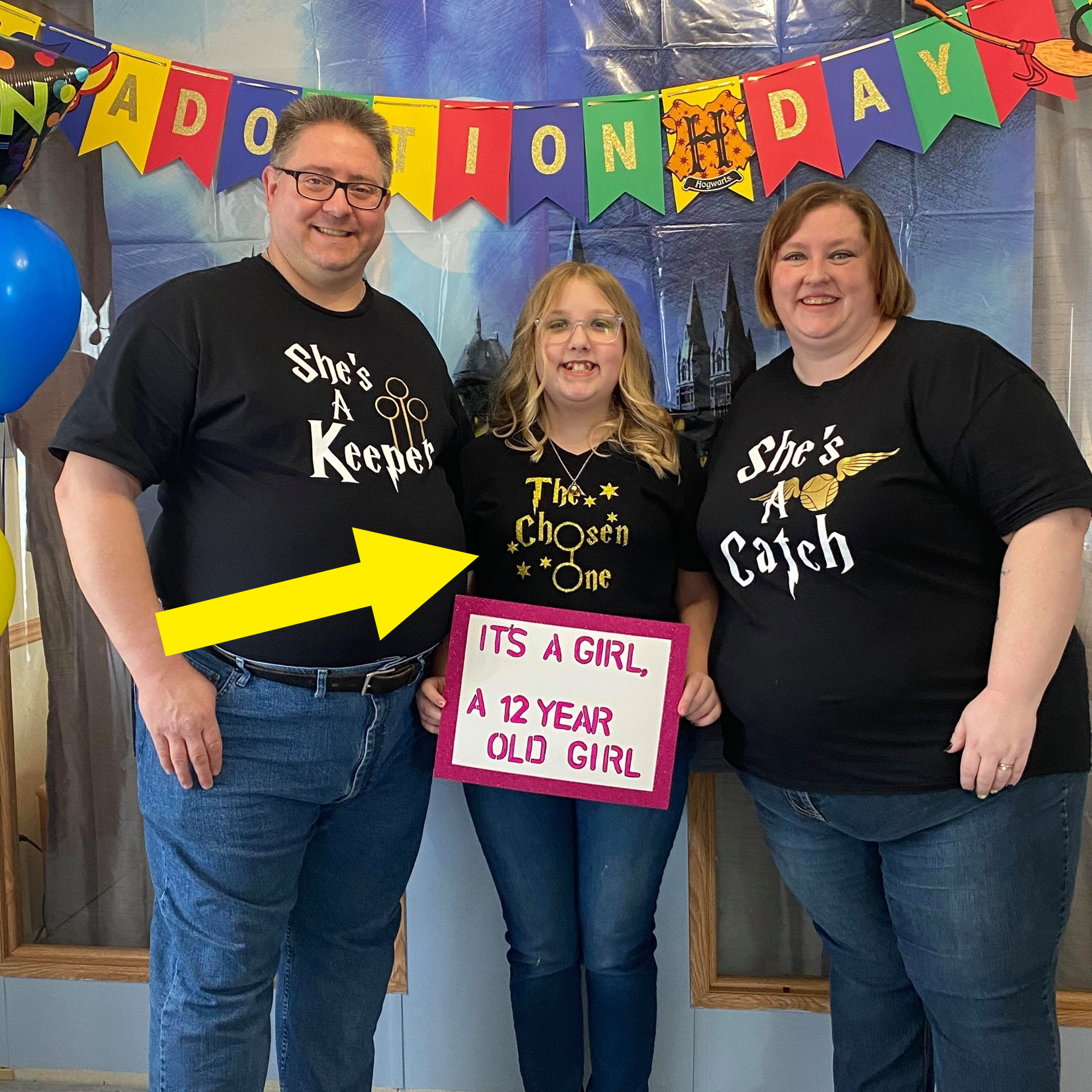 The Fontaines have received an outpouring of love in response to their TikTok. "I'm just so overwhelmed with all the positive support that there's been, all the comments," Charlette said. "It's absolutely beautiful."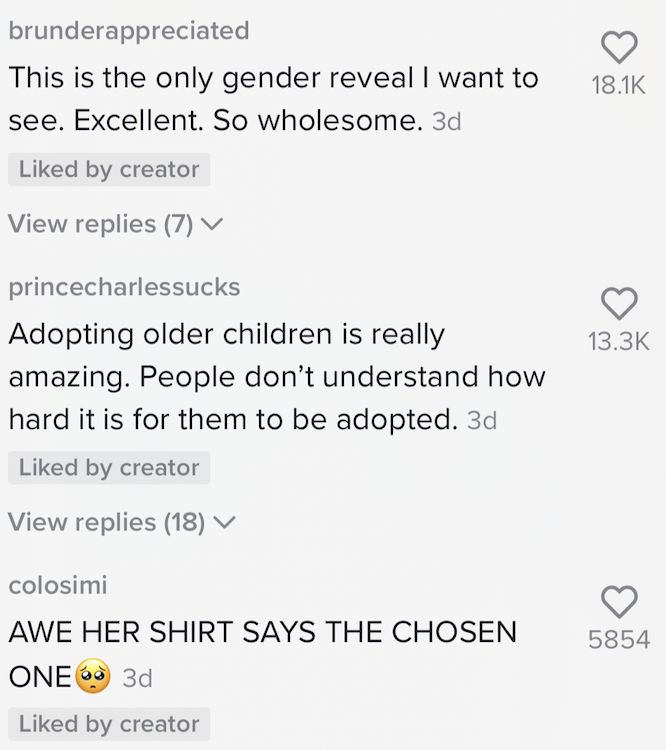 If you're interested in fostering or adopting a child, contact your local children and family services department for resources!