The First New Type Of Chocolate In Over 80 Years Is Coming To The U.S. – And It's PINK
There hasn't been a new type of chocolate since white chocolate was rolled out in the 1930s.
Hello. I am here with some fantastic chocolate-related news.
According to Bloomberg News, a Swiss chocolate company called Barry Callebaut is releasing Ruby chocolate in the United States. AKA: PINK. CHOCOLATE.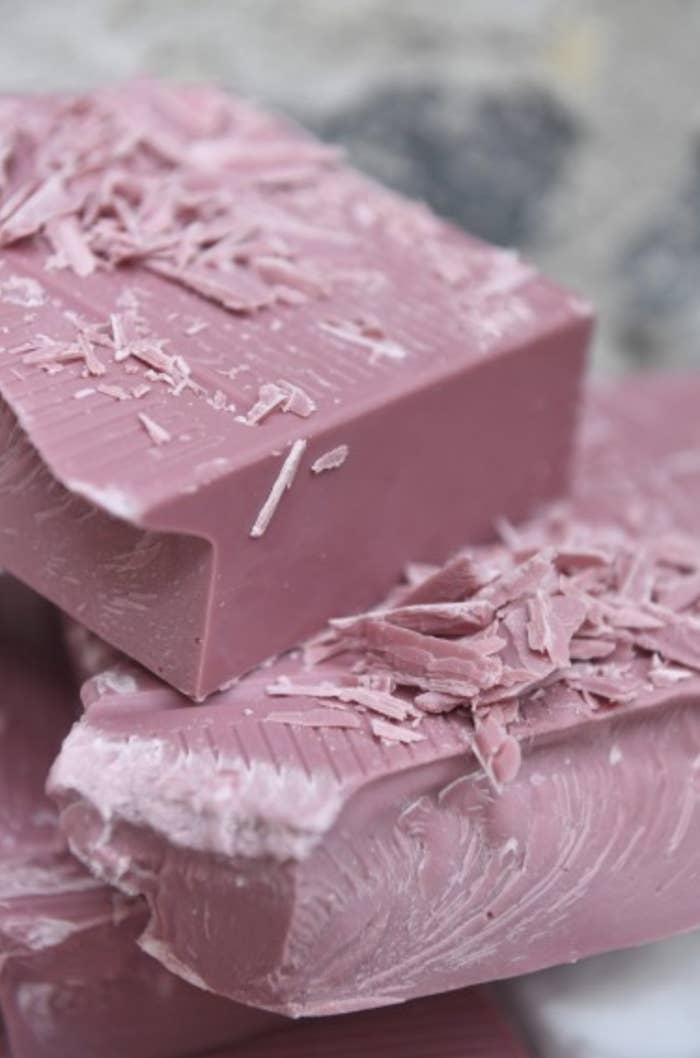 This is the first time we've been graced with a new type of chocolate in OVER 80 YEARS (white chocolate was introduced in the 1930s). Please step aside other chocolates, you are now old news.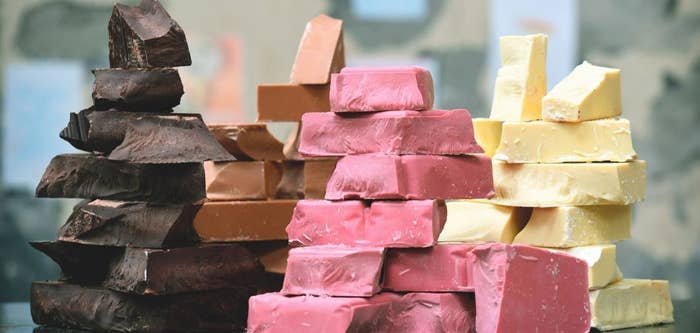 The invention of Ruby chocolate was first announced in September of 2017. Barry Callebaut spent a decade developing it from a special Ruby cocoa bean found in Ivory Coast, Ecuador, and Brazil.
The prized treat was first released in Japan, January of 2018, in the form of a pink Kit Kat bar.
But now you can buy it at stores in the U.S. like Trader Joe's, Whole Foods, and Target! Keep an eye out for this and other sexy numbers: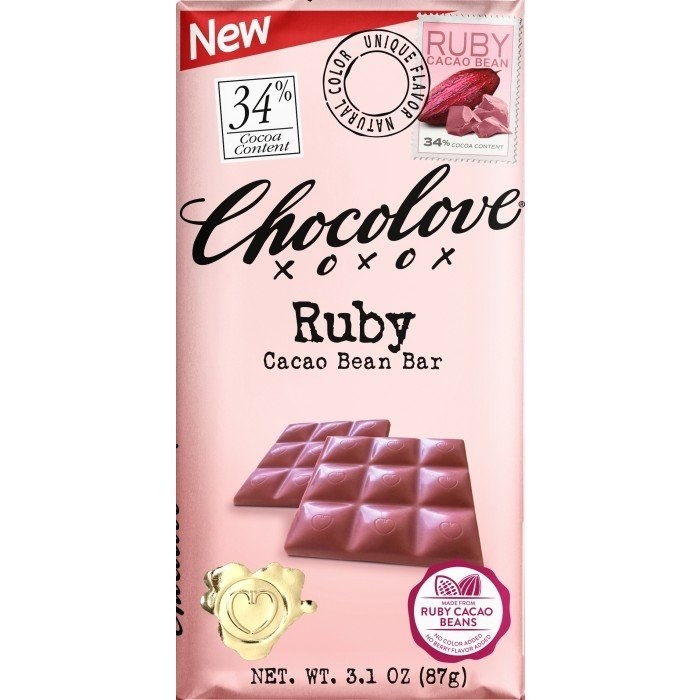 Barry Callebaut's website describes the taste of the chocolate as "neither bitter, milky or sweet, but a tension of fresh berry fruitiness and luscious smoothness."
And I have never been so excited.