If you're wondering whether the guy you're dating is good enough, I'd advise you to read this tweet by 19-year-old University of Arkansas student Ana Stanowick:
An icon.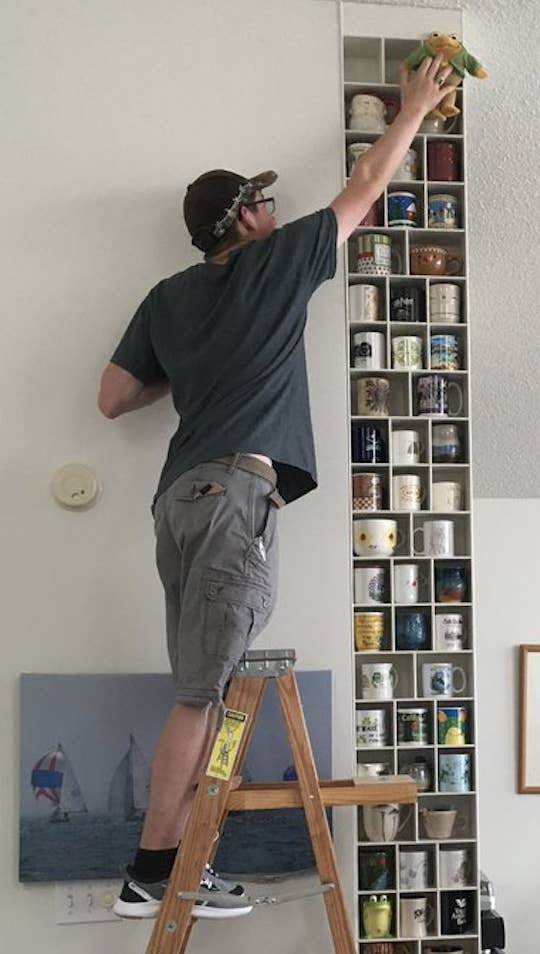 Let me guess, your man hasn't built you a wall with his bare hands, stood on a ladder, and filled it with your mug collection? So what are you still doing here?!
Anywho, Twitter was so touched by the story of Stanowick's mom's relationship redemption that they started sharing their own mothers' stories.
People have also picked up on the second-best part of the photo...her mom's apparent love of frogs.
Stanowick gave us some background on all the frog stuff: "Her mom got her a frog mug when she was little and it broke, so since then she has just been trying to replace the original one and it quickly became an obsession."
Now we're all waiting to see if her loving boyfriend (aka mug man) will be making a shrine for the frogs, too.
In conclusion, if you are a shitty boyfriend or husband, you can and you will be replaced. Ladies, go get your man!