Right before the new year, presidential candidate Bernie Sanders tweeted out a video asking for people to donate to his campaign.
The line "I am once again asking for your financial support" seemed to resonate with pretty much every person on the internet who's ever needed something from someone.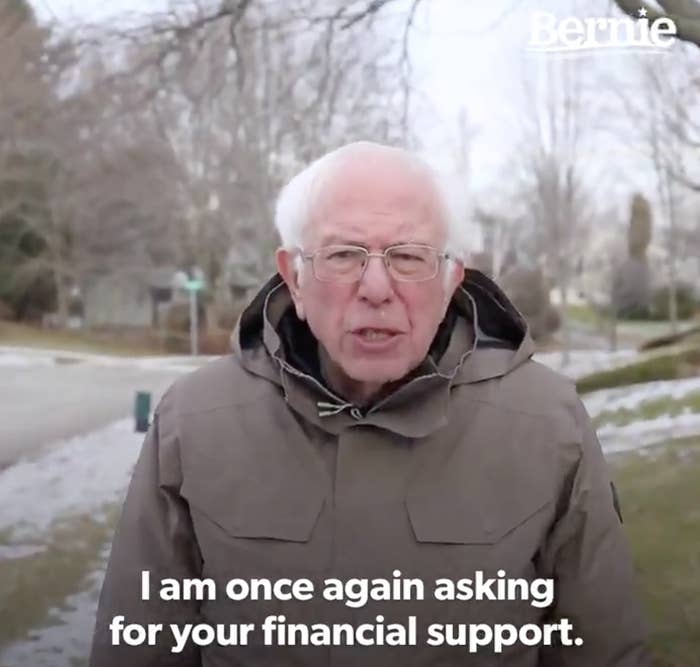 It didn't take long for it to explode into a meme. Here are some of the best ones:
1.
2.
4.
6.
9.
10.
14.
15.
I am once again asking for the memes to keep on comin'!