1.

Which one of these guys is playing football?

Via David Ramos / Staff

Via Thearon W. Henderson / Stringer

Yup. He's the only *true* football player here.

Via David Ramos / Staff

2.

Where does football happen?

Via ThinkStock

Via ThinkStock

In case you were confused, this is what a *real* football field looks like.

Via Ronald Martinez / Staff

3.

Which of these do you need to play football?

Via geekfill.com

4.

Which of these is the most coveted football trophy a team can win?

Via Pool / Pool

Via Ezra Shaw / Staff

The World Cup is the most important football tournament.

Via Laurence Griffiths / Staff

5.

Select the *real* football fans:

Via ADRIAN DENNIS / Staff

Via Doug Pensinger / Staff

Argentine football fans don't play around.

Via Daniel Garcia / Staff

6.

Which of these dapper gentlemen is a famous football player?

Via Ian Gavan / Staff

Via Spencer Platt / Staff

Cristiano Ronaldo, the handsome player we all love to hate, who plays FOOTBALL (not soccer).

Via Lars Baron / Staff

7.

How many football players does each team have on the field?

Each team needs 11 players!

Via Jamie McDonald / Staff

8.

How long does a football game last?

Each half is 45 minutes, so 90 minutes total.

Four 15-minute quarters, with a half-time intermission after the second quarter. But in reality they stop every 2 seconds so each game lasts approximately 10 years.

Via Nigel Roddis / Stringer

9.

Is football the best sport in the world?

Via DANIEL GARCIA / Staff

Via Jamie Sabau / Stringer

Via Jeff J Mitchell / Staff
How Much Do You Actually Know About Football?
You probably confused real football with ~American football~, a.k.a. padded rugby.
You're the kind of person who calls football "soccer." YOUR KIND IS NOT WELCOME HERE.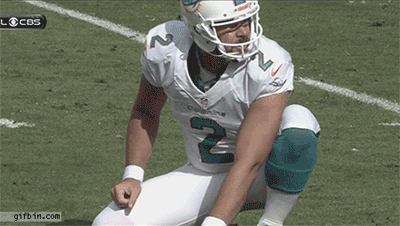 Yaaaas! Congrats to you! You're on the right side of history!
And you'd never ever call football "soccer."