For most of us, Disney Princesses are BASICALLY celebs already right? Like, can you even IMAGINE what it would be like to see Aurora partying at Coachella or Belle attending the Met Gala?!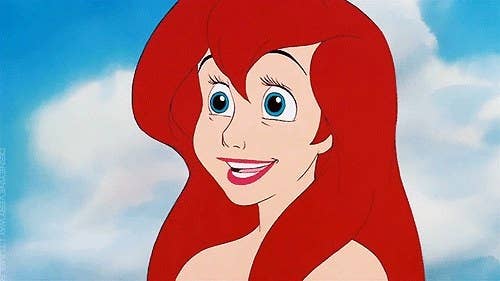 Well, imagine no more, because Jakarta based artist Andhika Muksin has been using his photoshopping talents for just that purpose and TBH the results are pretty perfect...
Like Pocahontas and Snow White dancing at Coachella:
And Aurora getting her ~freak~ on, too:
Ariel and Eric strolling through the city:
Tiana and Naveen rolling up to a club:
Belle just casually slaying at the Met Gala (in Rihanna's iconic gown):
Cinderella and Prince Charming avoiding those paps:
And it doesn't just stop with the princesses either, because here are a few perfectly bromantic photos of Eric and Phillip:
And, of course, what good is some princess art without their evil counterparts?
Muksin made his Photoshop edits mainly for fun, but he also explained a little about his thought process behind it to BuzzFeed:
"Like millions of others, i grew up watching Disney films and obsessing over the characters. But as I became an adult, my perspective of these childhood icons also shifted. I started to see them from a more complex point of view [...] Then ideas started popping in my head – like Aurora is such a graceful and reserved character, but I bet she'd lose it a bit at Coachella."
Loving how perfectly all these Disney characters fit in the real world – if only it could ACTUALLY happen! To see more of Andhika Muksin's fabulous work (inculding Disney Princesses photoshopped into scenes from Clueless!) be sure to check out his Instagram page!