Hey all! Crystal and Brian here, your resident nerds and Mario-loving friends. In case you weren't aware, Super Nintendo World at Universal Studios Hollywood opens soon...on Friday, Feb. 17, 2023 to be exact! This is also the first Super Nintendo World opening here in the US.
And we were lucky enough to get a behind-the-scenes preview of all the fun stuff you'll be able to see, do, and eat over in the Mushroom Kingdom. Here's some of what you can expect:
1.
The first thing you should know is that the land is open, and there is no special "order" the rides and experiences need to be done in. This was done in order to give the park a sense of exploration and adventure.
2.
Another thing you'll immediately notice is the immersiveness of it. The large-scale buildings truly bring you into the Mushroom Kingdom and block out the rest of the park.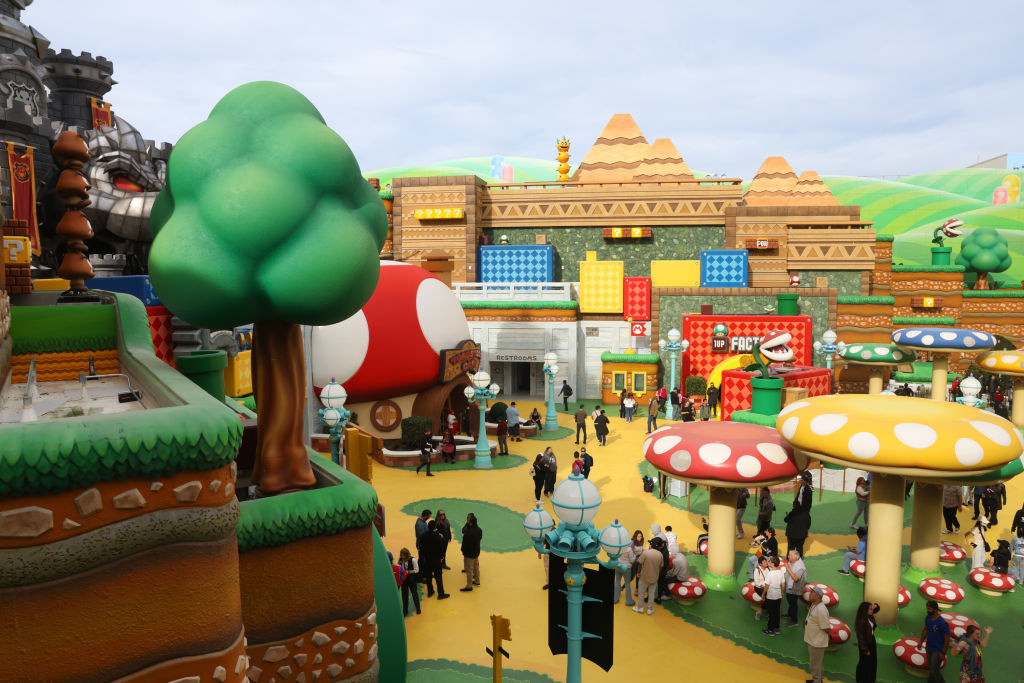 3.
Power-Up Bands, though not necessary to have fun in the park, will enhance your experience. For example, when you punch one of the "?" blocks, you'll get the "coin" sound effect with a Power-Up band. Without one, you'll get the empty block sound.
4.
And you can get Power-Up Bands at shops throughout the park or at special vending machines right inside Super Nintendo Land. They are, however, not available to purchase online.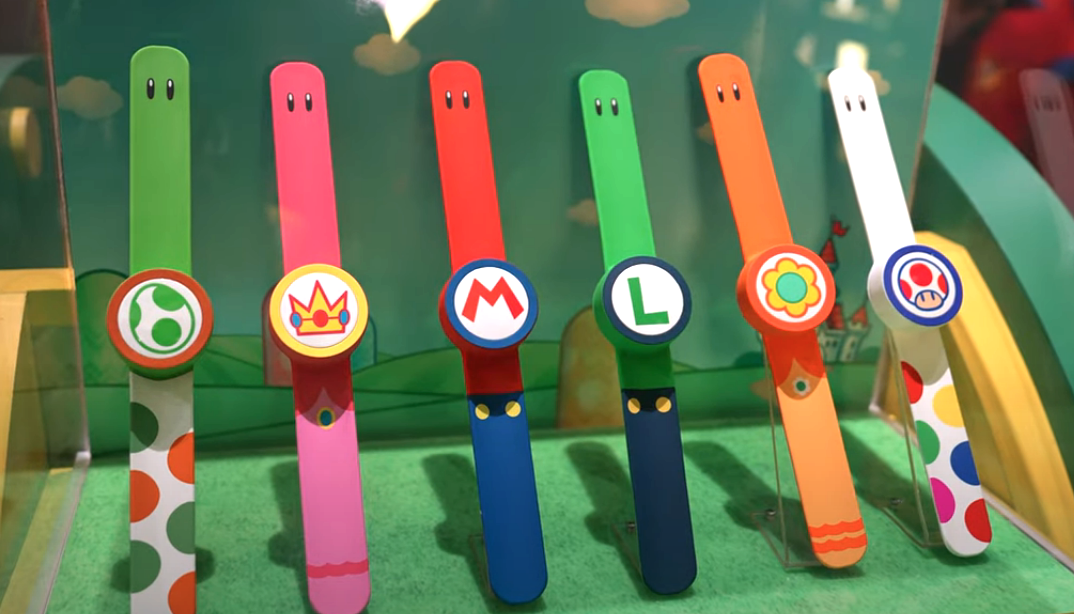 5.
The Power-Up Bands can also sync up with Universal Studios Hollywood's free downloadable app, allowing you to keep individual and team scores, collect digital coins, obtain keys after winning challenges throughout the park, and more fun surprises. Also, the characters you meet along the way can see how many coins you have collected.
6.
There are four interactive games you can (and should) actually play: Thwomp Panel Panic, Piranha Plant Nap Mishap, Goomba Crazy Crank, and Koopa Troopa POWer Punch.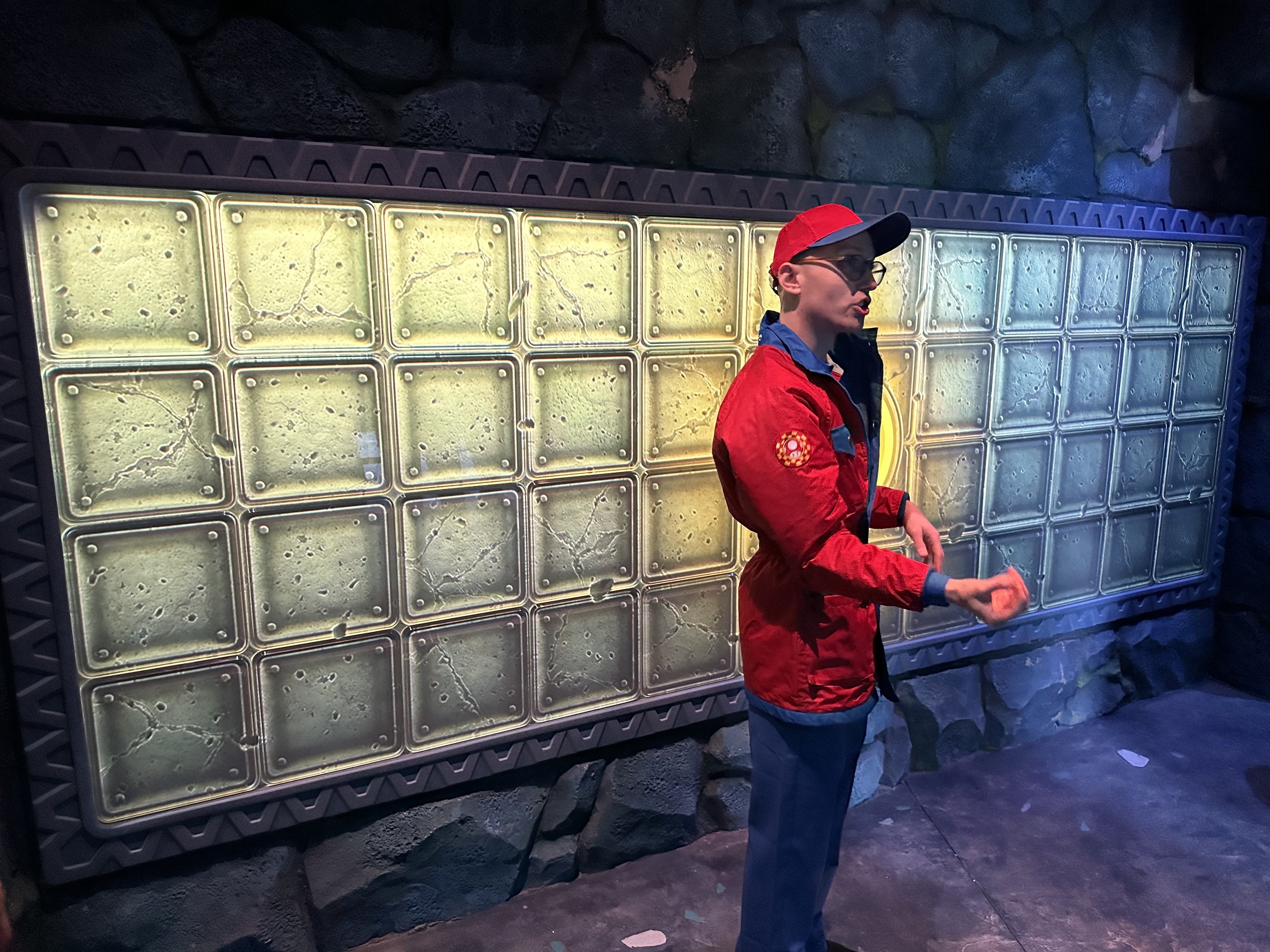 7.
You'll notice a "key" logo near all these challenges.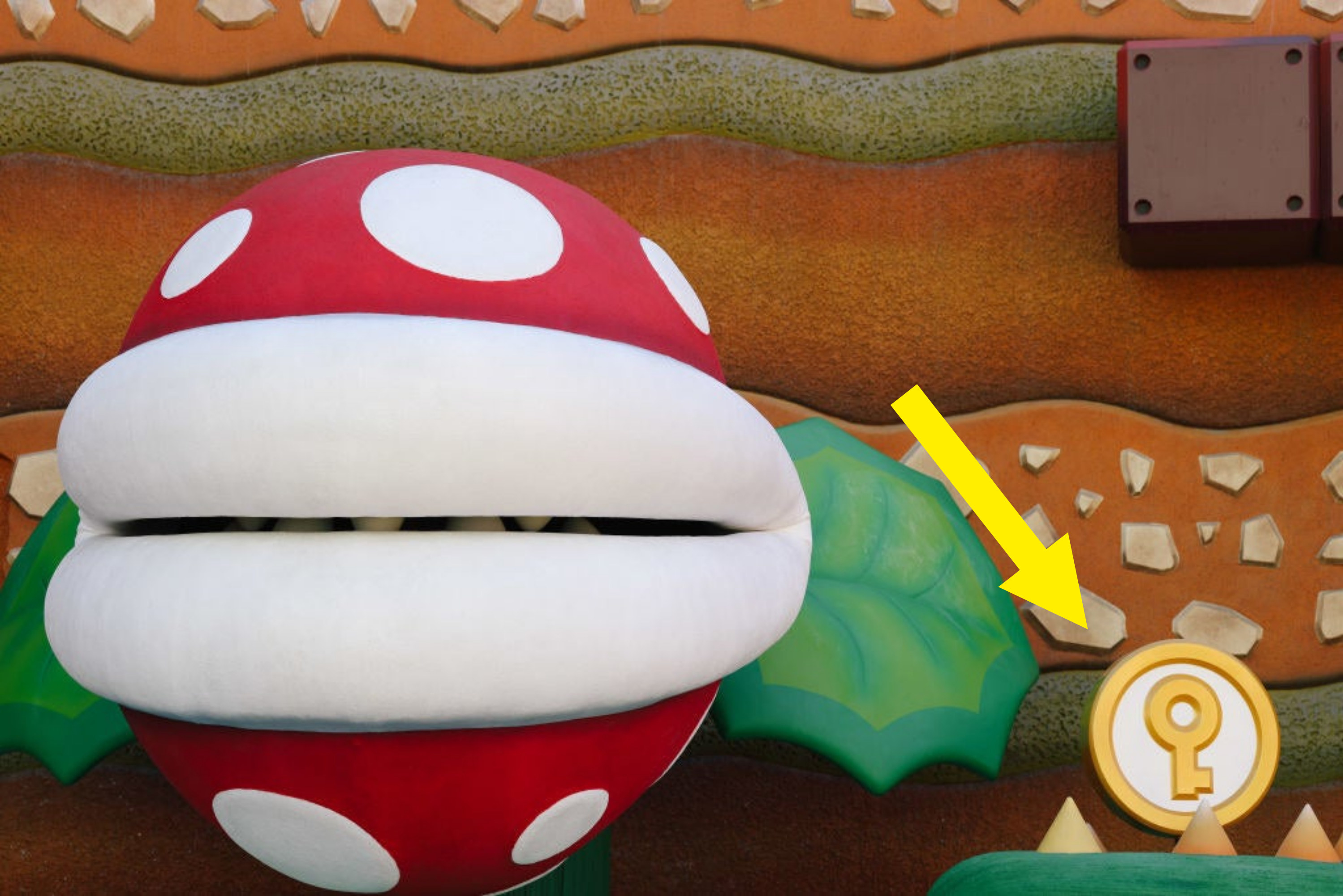 8.
And once you collect at least three "keys" from these games, you can "unlock" the Bowser Jr. battle.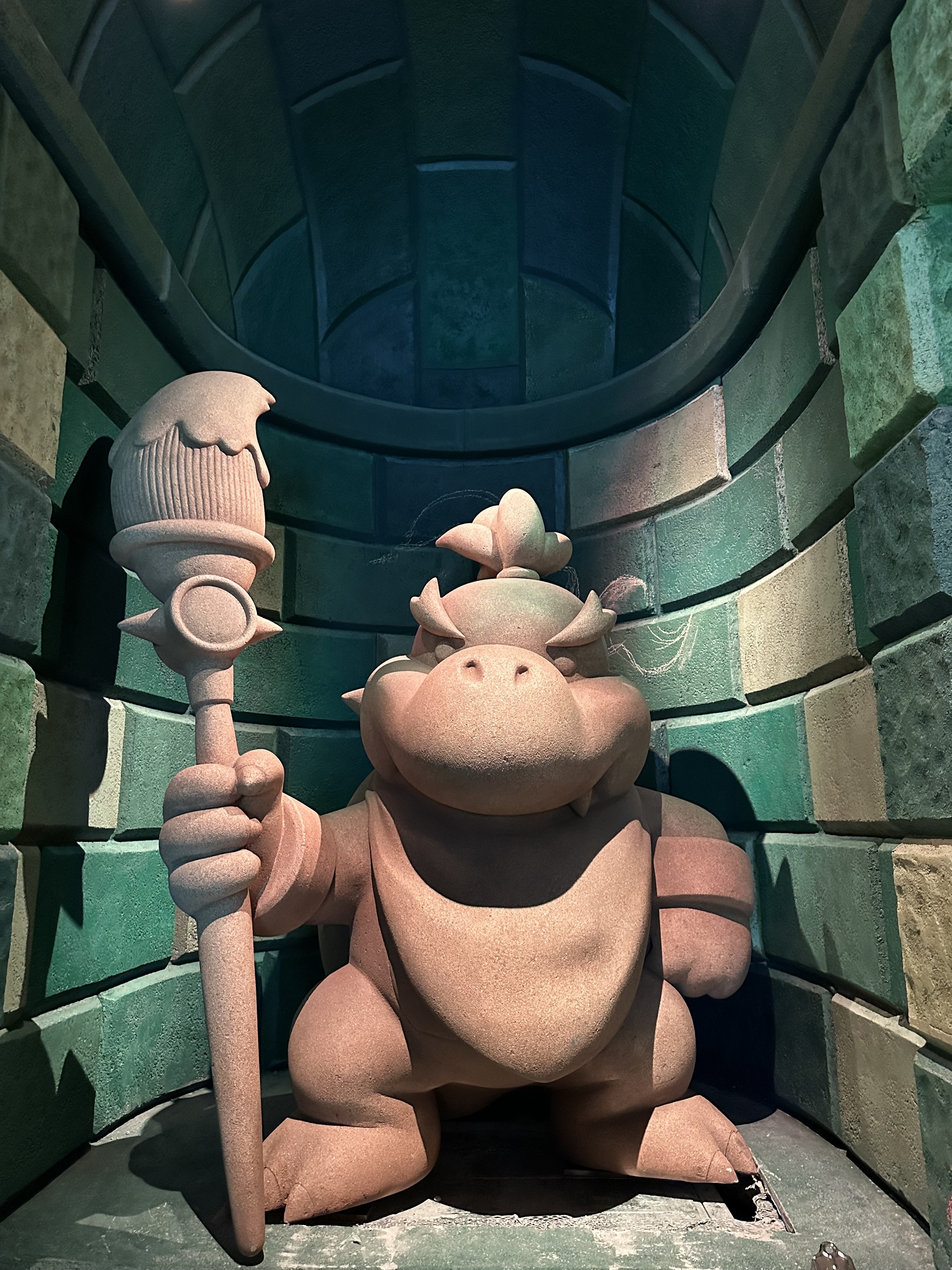 9.
Although FYI, you don't HAVE to have the keys. They're not gonna turn you away from the Bowser Jr. battle if you don't have them, it just adds to the point-building experience.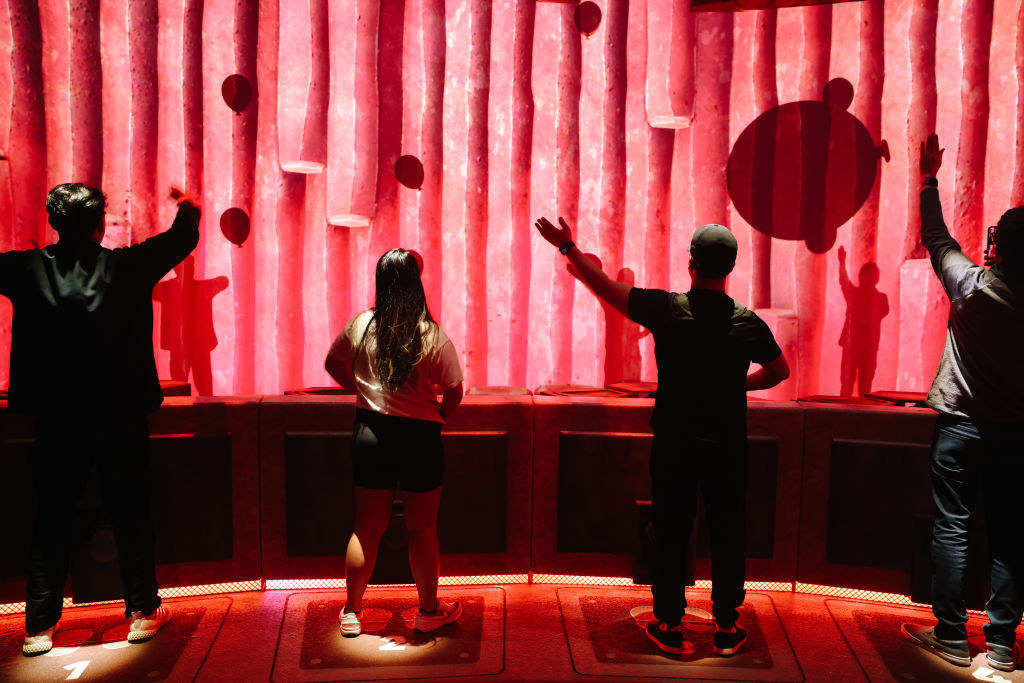 10.
And, games aside, there are cool things like augmented reality viewers on the second level. Through these, you'll be able see characters integrated real-time with what you're looking at down below.
11.
But the big attraction of the park is Mario Kart: Bowser's Challenge. You enter through a warp tunnel in Mount Beanpole and eventually find yourself inside Bowser's castle.
12.
The ride — which utilizes augmented reality goggles — is, like its name implies, based on the classic Mario Kart game. Once on the ride, you'll ride vehicles designed after the karts in Mario Kart. The point of the game is to beat Team Bowser to the finish line.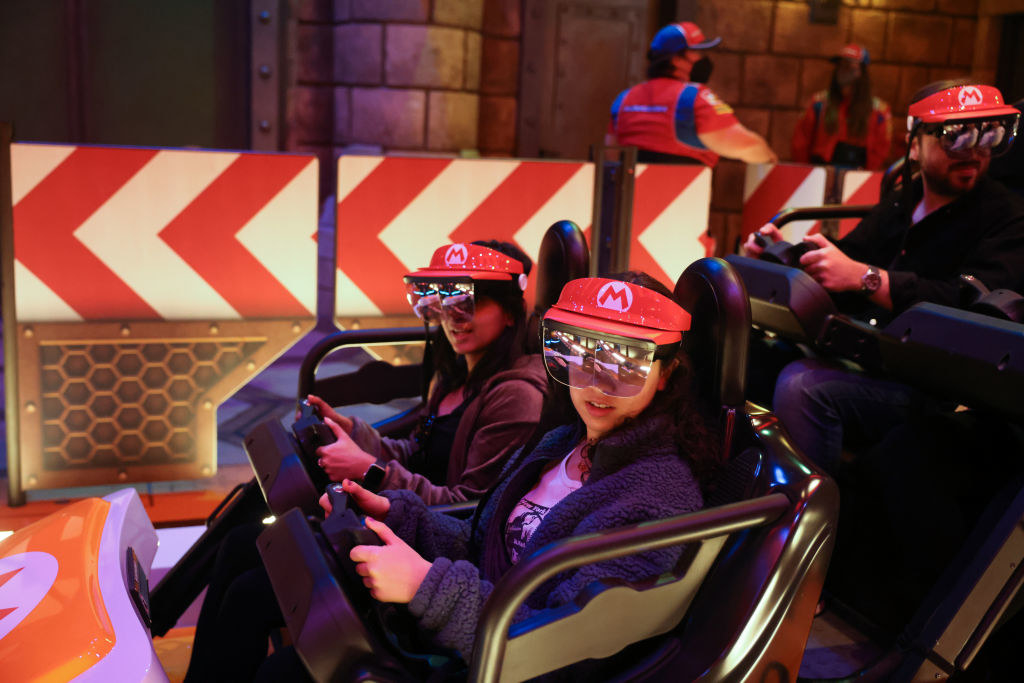 13.
While you're likely to have to wait in a long line in order to ride Mario Kart: Bowser's Challenge, you certainly won't be bored. There are a ton of hidden details and Easter eggs placed throughout the queue inside Bowser's castle. In fact, Universal worked closely with Nintendo on those details.
14.
There are even hidden clues on how to do well in the game. Like this one on surviving the infamous Rainbow Road.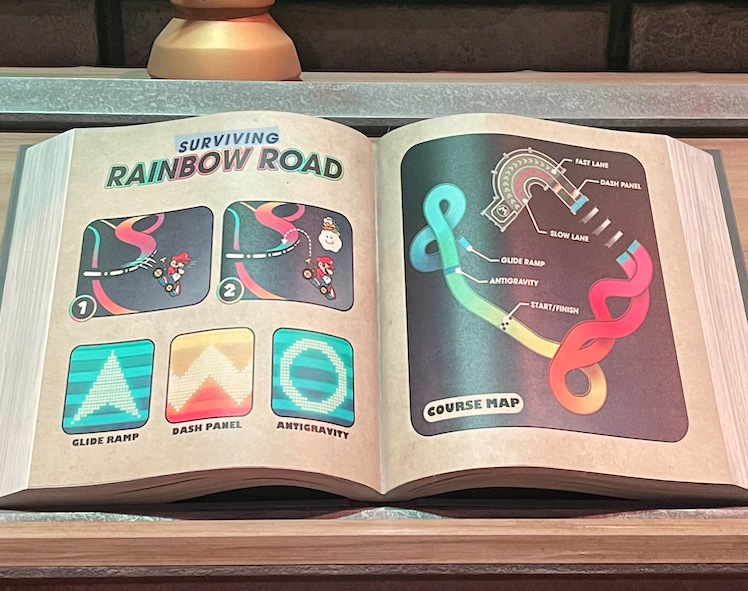 15.
Toadstool Cafe is the main dining location in the park.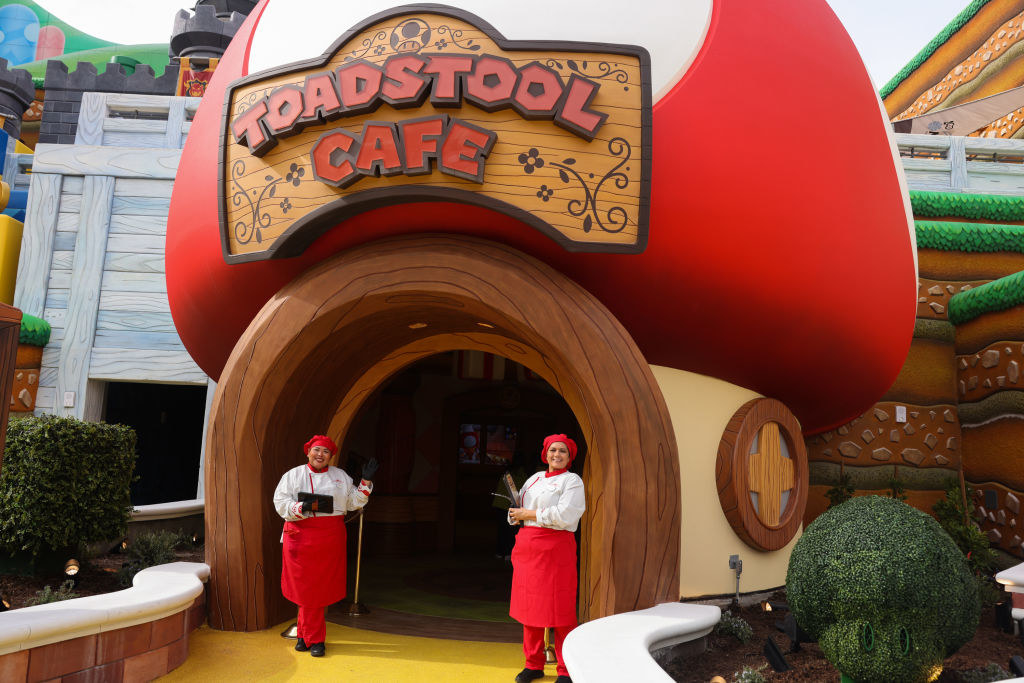 16.
And it features food (mainly Italian cuisine, of course) themed to all things Super Mario Bros. Seriously, this stuff is Insta-worthy.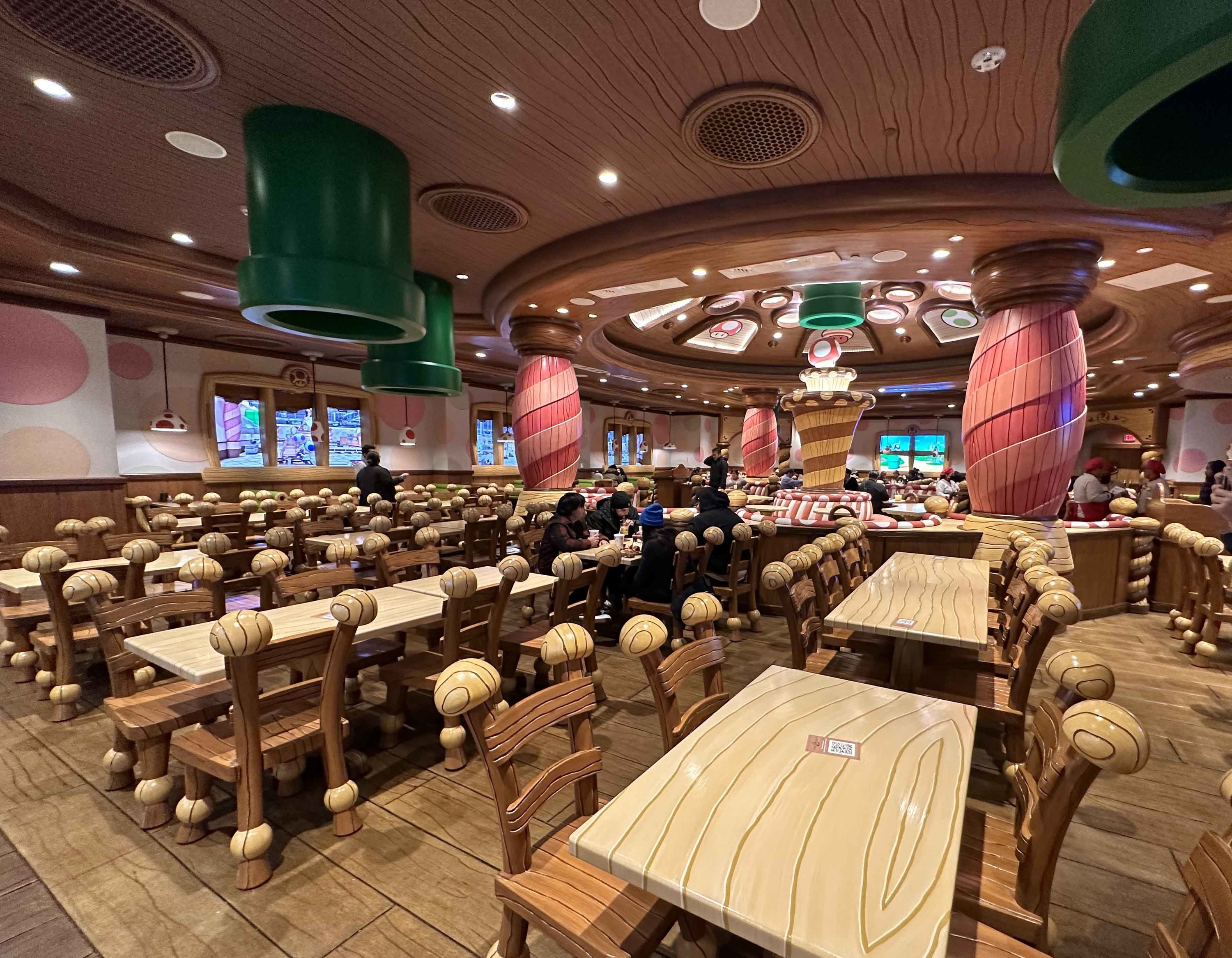 17.
Also, while sitting inside the 265-seat restaurant, you can look out the "windows" to the Mushroom Kingdom countryside — with the windows putting on a show.
18.
What would any theme park be without a themed store? The 1-Up Factory serves as the park's store, filled with a ton of cool merch that you'll immediately want to buy. But the good thing is merchandise is available throughout Universal Studios and in a store at City Walk. So if it looks especially busy, just know you can pick up any of the items in other areas.
19.
And finally, you'll definitely get a chance to meet your favorite characters, like Peach, Luigi, and the main man himself, Mario.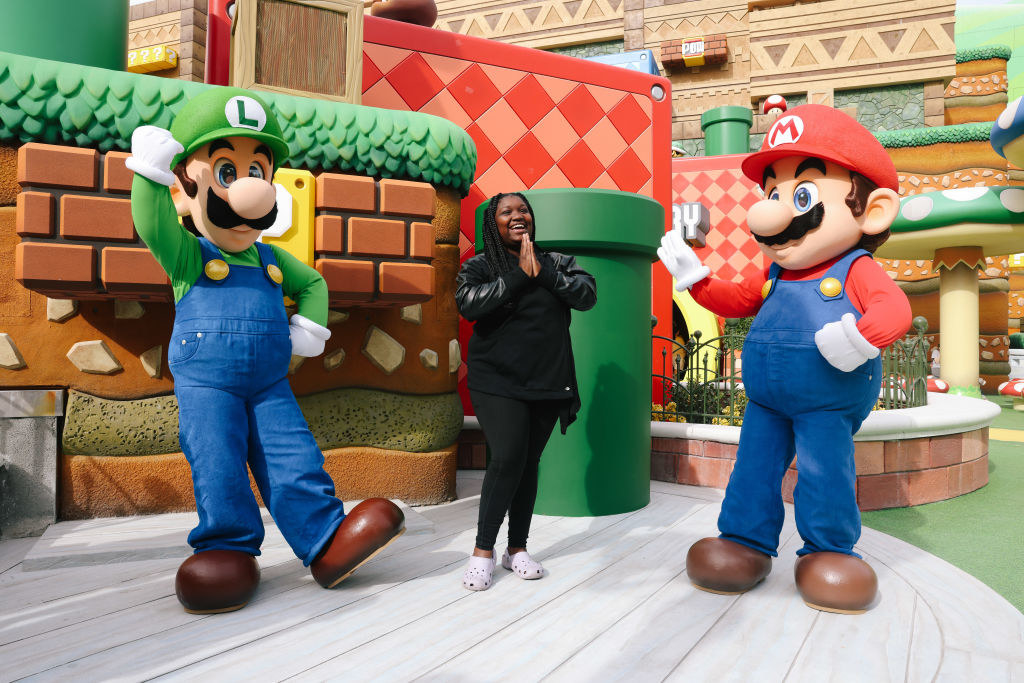 FYI: Because it's going to be VERY popular, keep in mind that reservations may be required to enter Super Nintendo World. Capacity will be limited and based on space availability throughout the day.