1.
This couple who really knows how to lend a helping hand.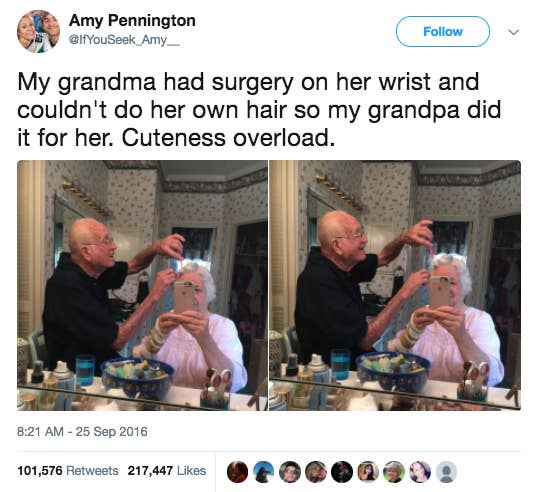 2.
This couple who's just laying out their love like NBD.
3.
This 98-year-old couple who recreated their romantic AF wedding photo 70 years.
5.
This dynamic duo who's better at dancing than most of us will ever be.
6.
This couple who's a colorful ~match~ made in heaven.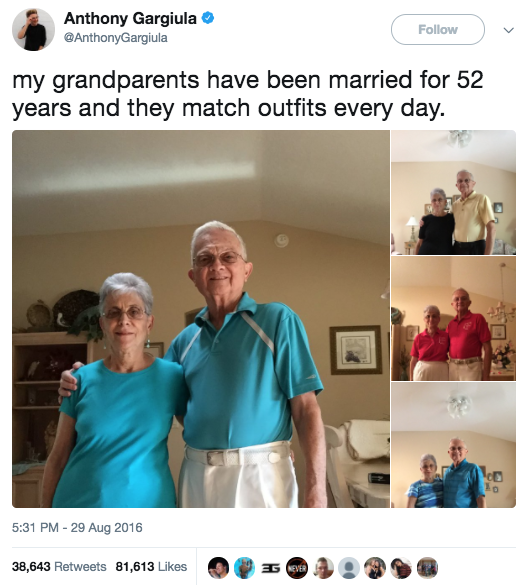 7.
This couple who shows us you can keep it 🔥 at any age.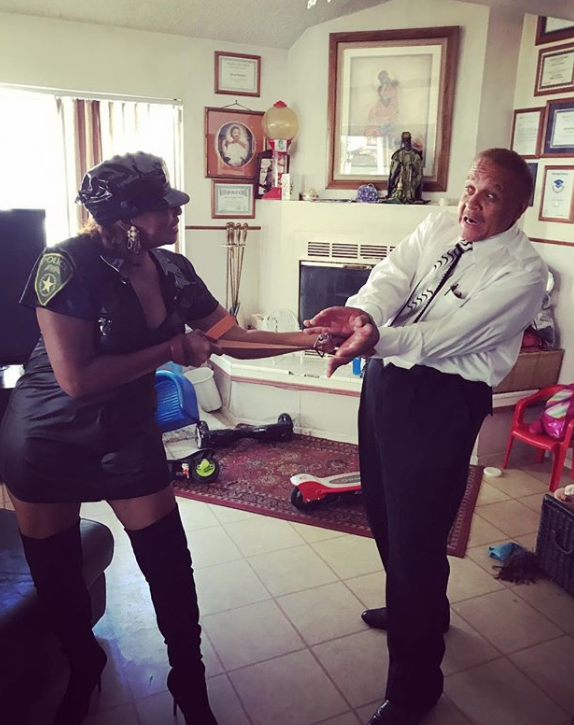 8.
These old food-lovers who know how to keep it real.
10.
This heart-warming team who could melt the coldest of hearts.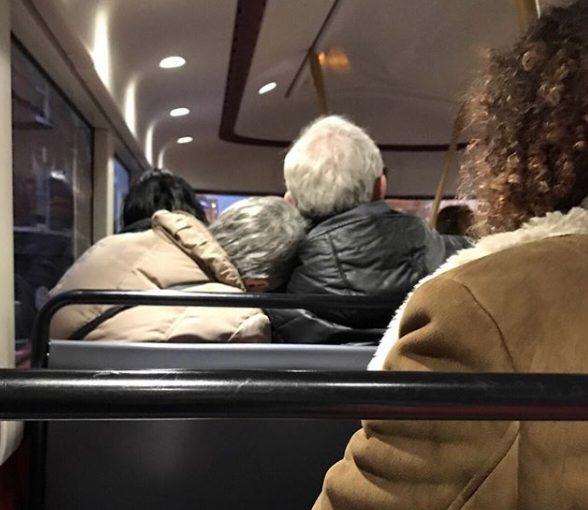 11.
This pair of powerful lovers who prove working out together is better than alone.
12.
This couple who didn't need anyone else but each other for this ride called "life."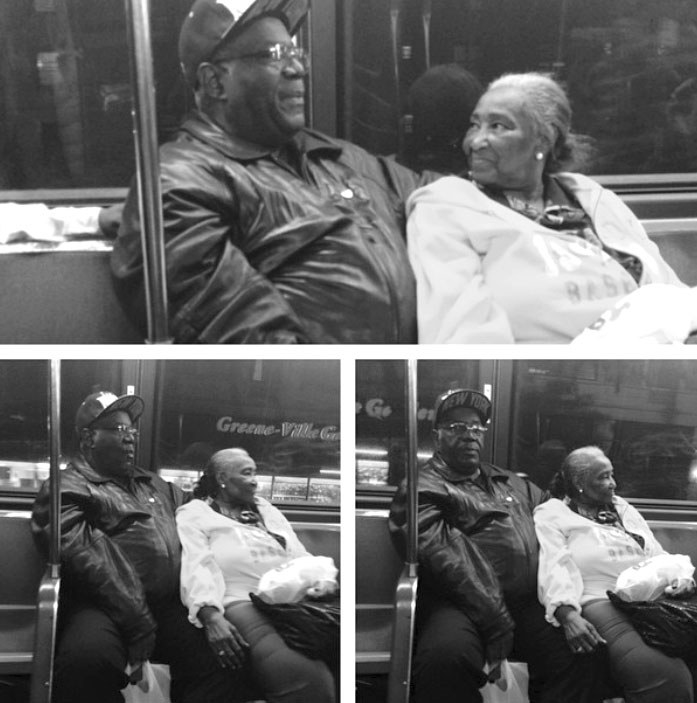 14.
This couple who's clearly in it for the long haul.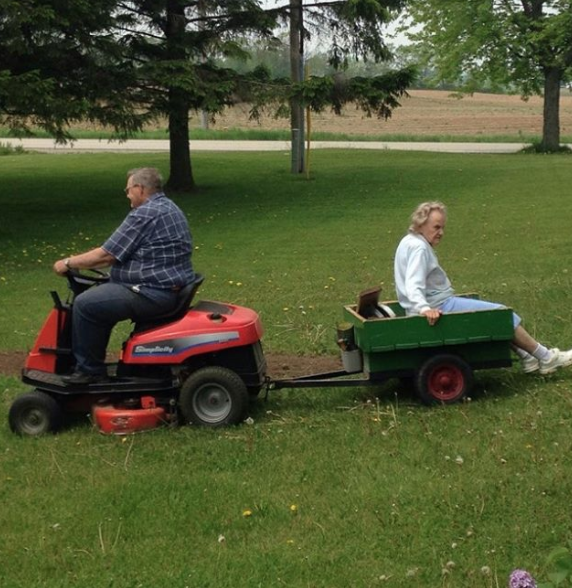 15.
These team players who've been making the rounds for decades.
16.
These next-level jokesters who will always be together even when they're apart.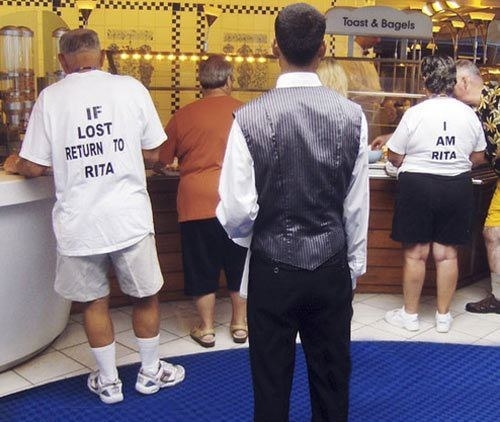 17.
And, finally, this acting couple who will make you LOL for days.