During their annual Disney Investor Day today, the studio announced a TON of content coming to Disney+ over the next few years, including, OH MAN, 10 Marvel series:
Some of these you probably knew about already — like WandaVision, which premieres Jan. 15 — but there's also a few new ones that have been added to the mix. Let's take a look:
As mentioned, WandaVision will be the first live-action Marvel series on Disney+, and it sees Elizabeth Olsen and Paul Bettany returning to their iconic Avengers roles. Here's a new trailer:
And if you didn't need another reason to watch WandaVision, apparently the series will connect to the very hyped Spider-Man 3 film!
The Falcon and the Winter Soldier drops in March 2021 and stars your faves Anthony Mackie and Sebastian Stan returning to their respective characters. Here's your brand-spanking-new first look:
Loki will follow Tom Hiddleston in his famous role at the center of his very own crime thriller. Here's your very first look:
What If is an animated series exploring the "what if..." situations of your favorite heroes from the live-action films (with many of the original actors coming back to voice their characters!).
Ms. Marvel will follow a Pakistani teen superhero starring Iman Vellani in the title role. Here's an early look at what the groundbreaking series will be like:
Iman Vellani as Ms. Marvel will also appear in the upcoming Captain Marvel 2!
Hawkeye the series will have Jeremy Renner return to his Avengers role and see him team up with popular Marvel comics character Kate Bishop, being played by Hailee Steinfeld.
She-Hulk, which will star Tatiana Maslany in the title role and Tim Roth (returning as The Abomination from 2008's The Incredible Hulk). We'll even get an appearance by MCU Hulk himself, Mark Ruffalo.
Moon Knight follows a complex vigilante (Oscar Isaac is rumored to be signing on for the title role).
Secret Invasion, i.e. the Nick Fury series, which — yes! — will have Samuel L. Jackson return to his iconic role and also star Ben Mendelsohn as Talos from Captain Marvel.
The series will tie in to future MCU films, and it might also give us the backstory about why Nick was on the Skrull ship at the end of Spider-Man: Far from Home.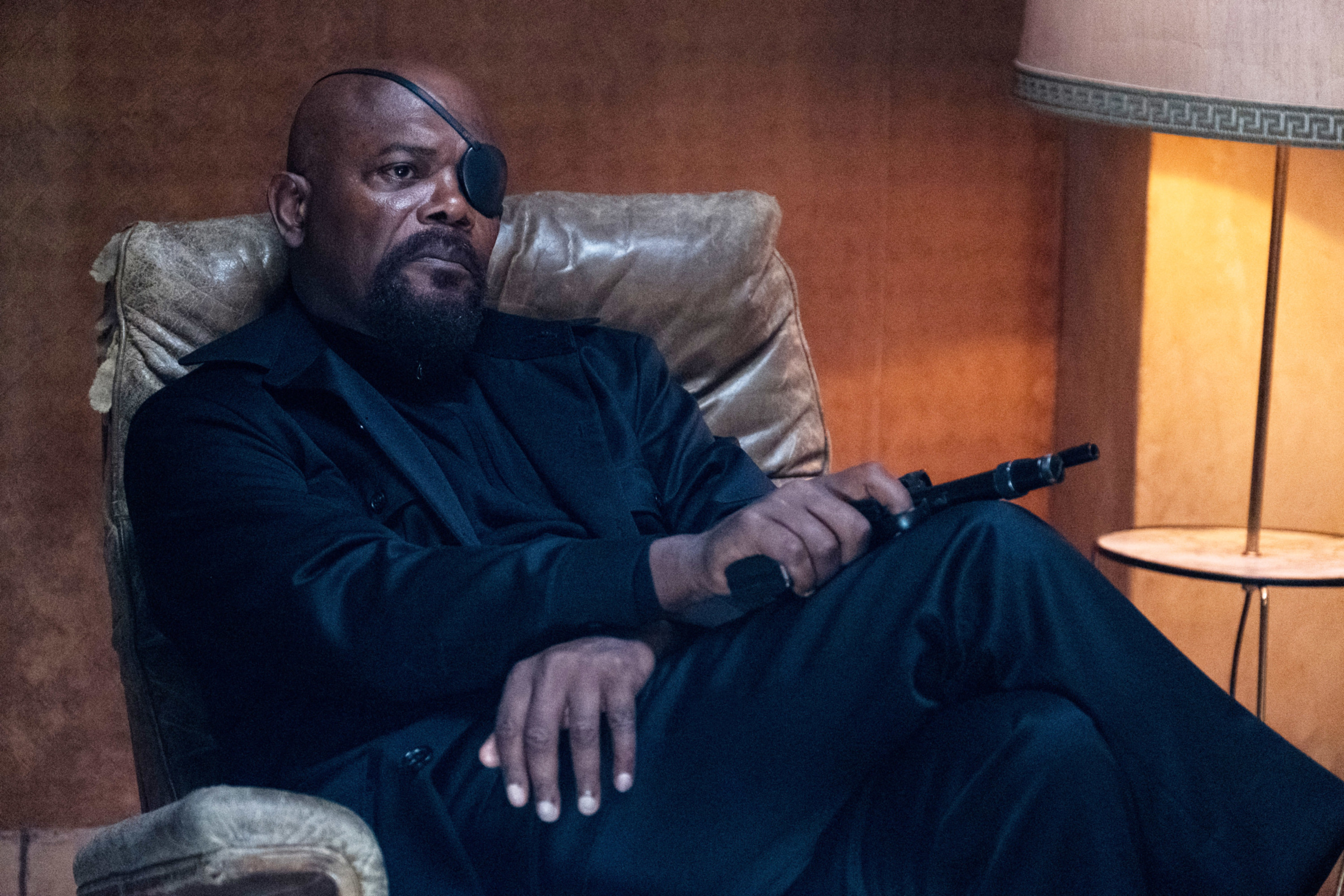 Iron Heart will star Dominique Thorne in the title role connecting to Iron Man.
Armor Wars will be about what happens when Tony Stark's tech falls into the wrong hands. This one stars Don Cheadle back in his role as War Machine!
The Guardians of the Galaxy Holiday Special (for 2022) will bring James Gunn back to his beloved franchise and be filmed during filming for Guardians 3.
And finally, I Am Groot, which will be a series of shorts featuring the smol superstar.