1.
This human living in the year 3,000 who put their chili cheese dog INSIDE GARLIC BREAD: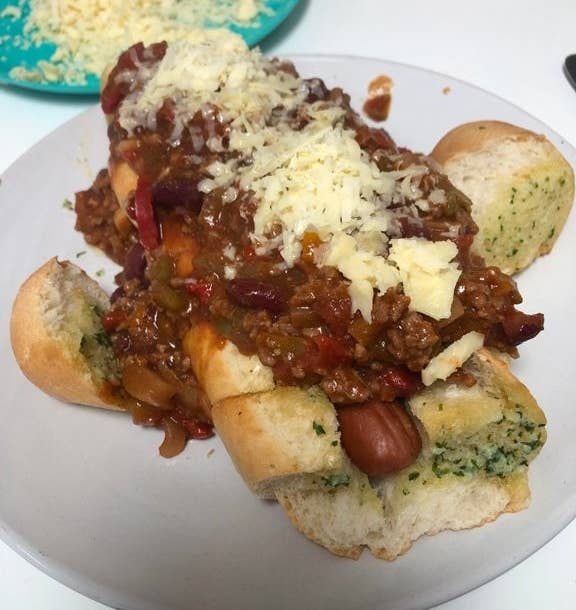 2.
This genius who made a butter/cinnamon/sugar burrito in the microwave: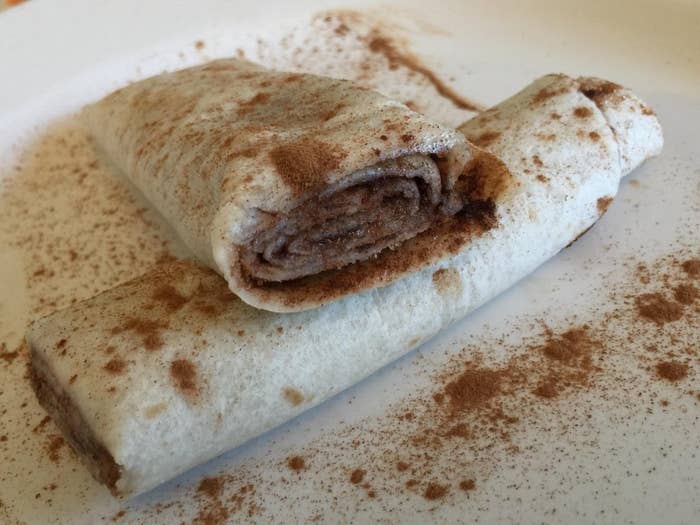 3.
The master chef who made this pizza out of pizza crust with pizza as the crust: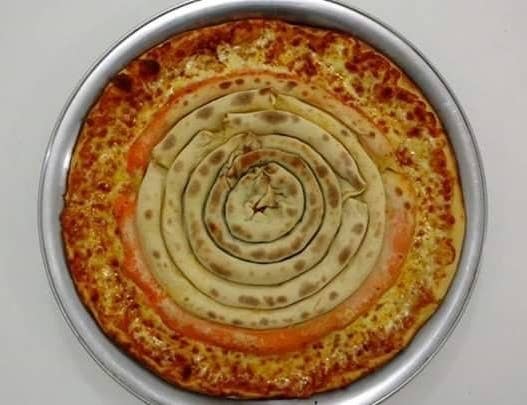 4.
This hero who dipped Cheetos Puffs in nacho cheese: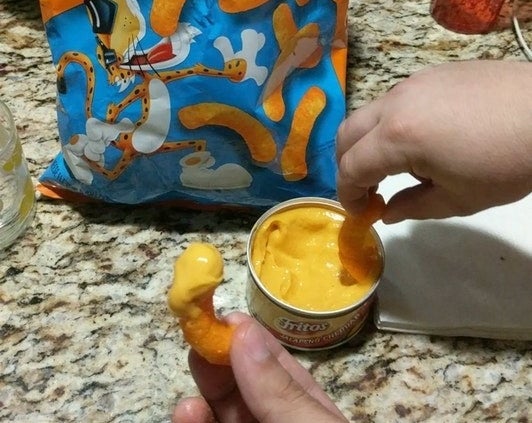 5.
This brilliant person who embedded Kit Kats into their brownies:
6.
This smartie who made a French bread spaghetti pocket:
7.
This innovative Hawaiian pizza–loving snacker: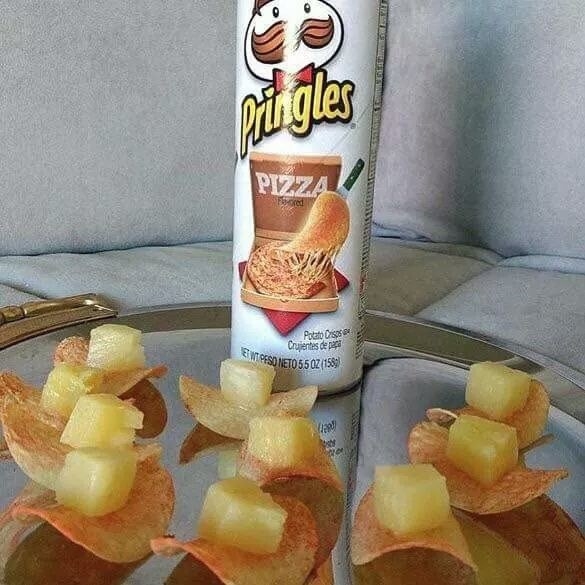 8.
This brainiac who made a bagel cream cheese sandwich with crushed Doritos: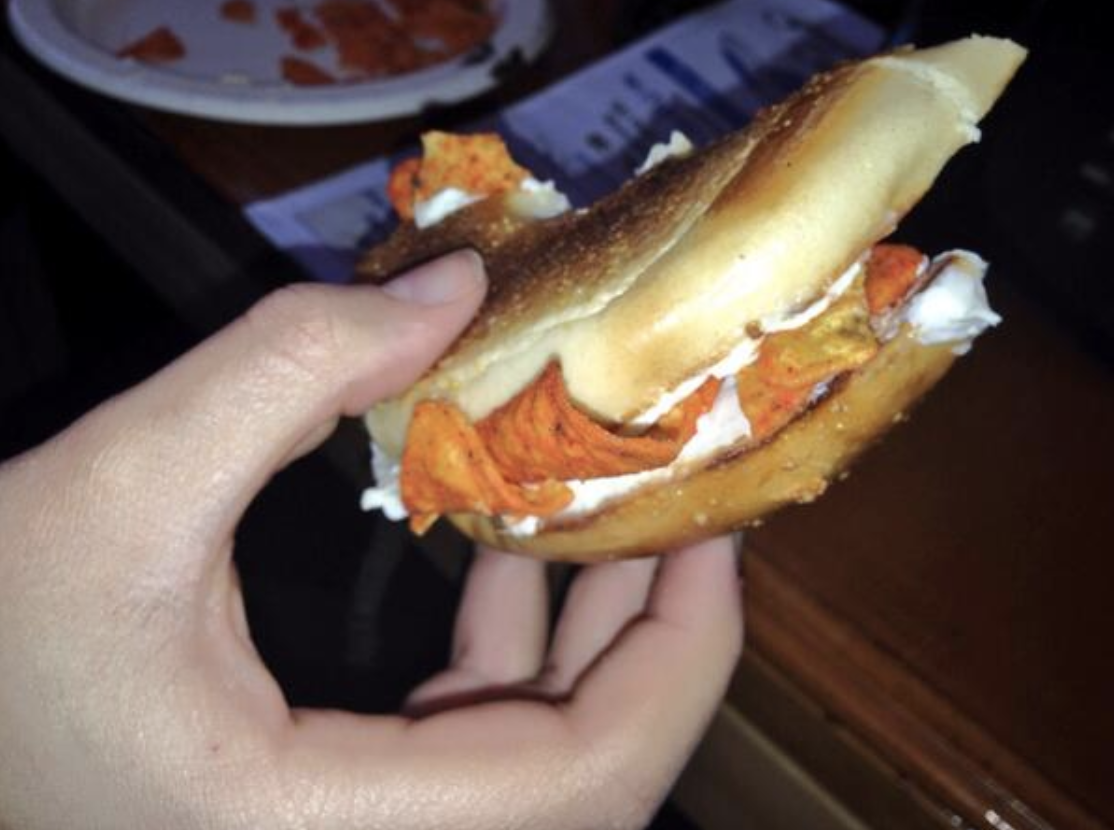 9.
This genius mixing their popcorn and marshmallows together: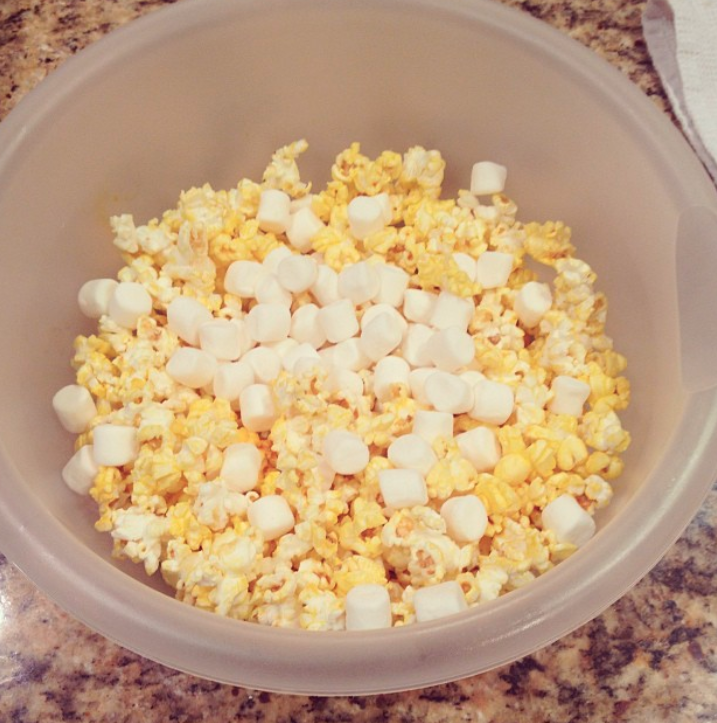 10.
This smart snacker who made a chicken nugget sub...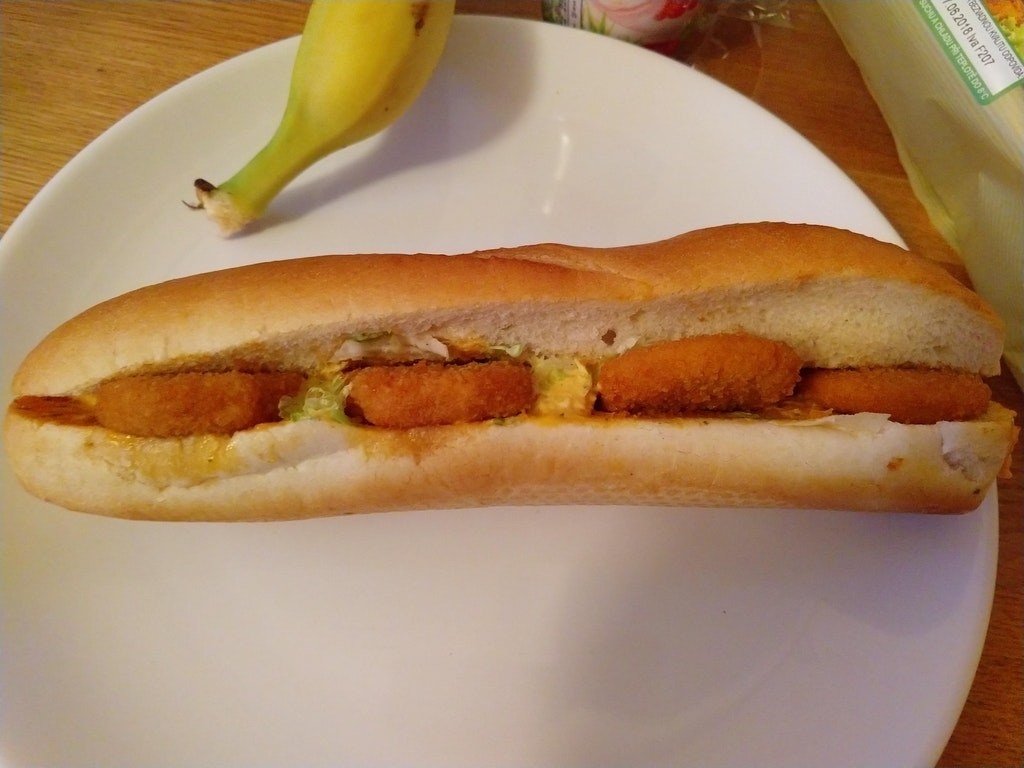 11.
...and this genius who put chicken nuggets on a pizza: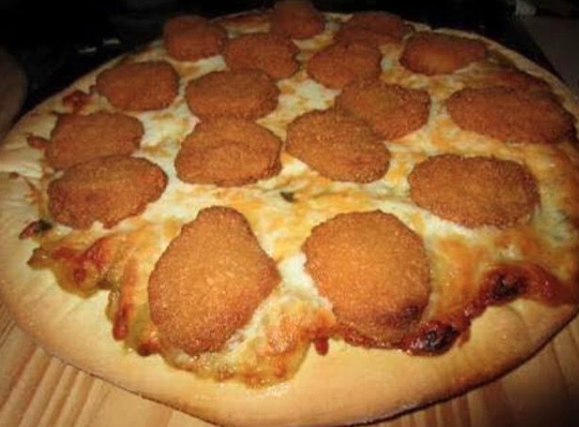 12.
This genius who coated their veggies with Cheetos powder: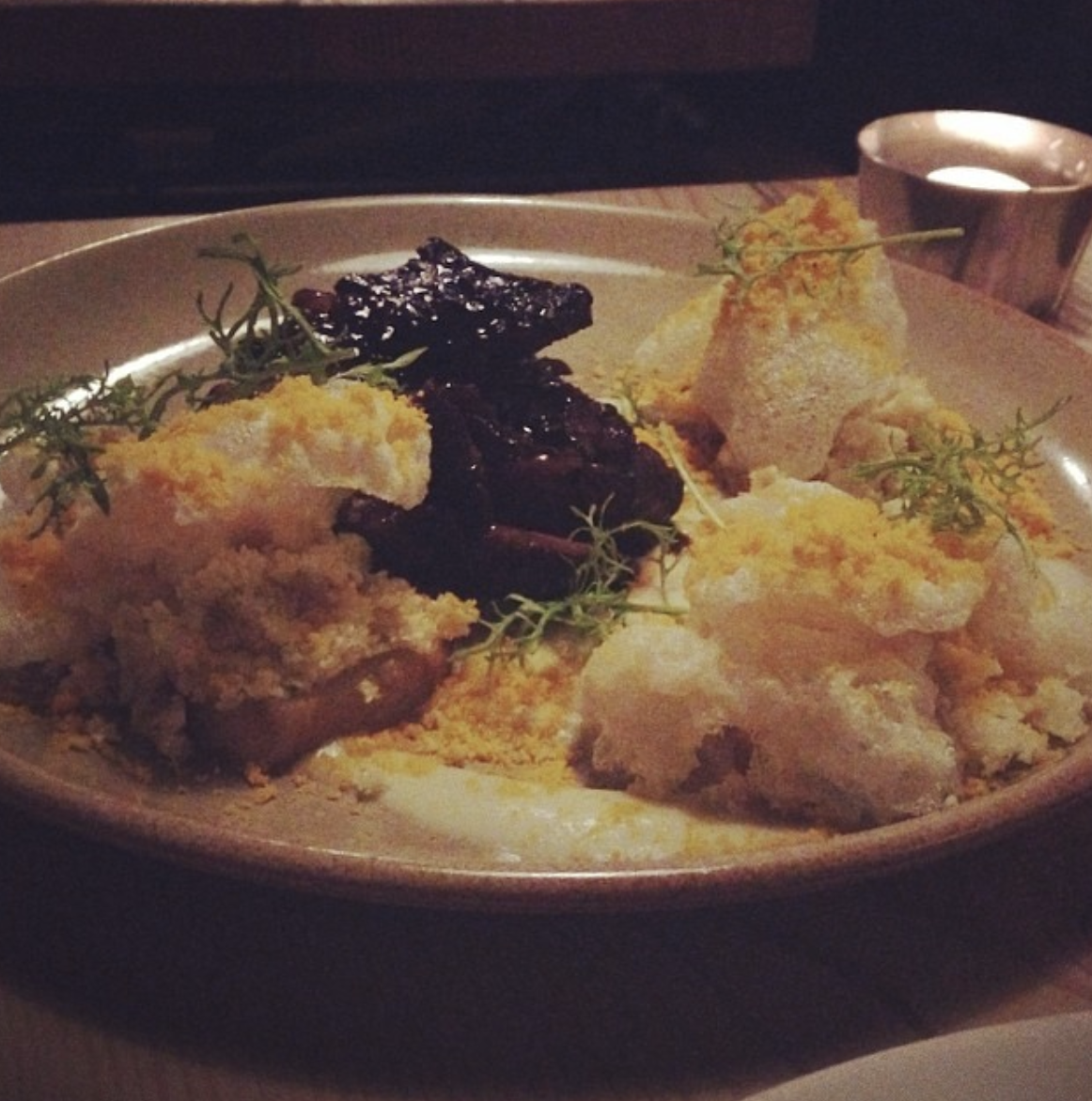 13.
This lover of both pizza AND nachos: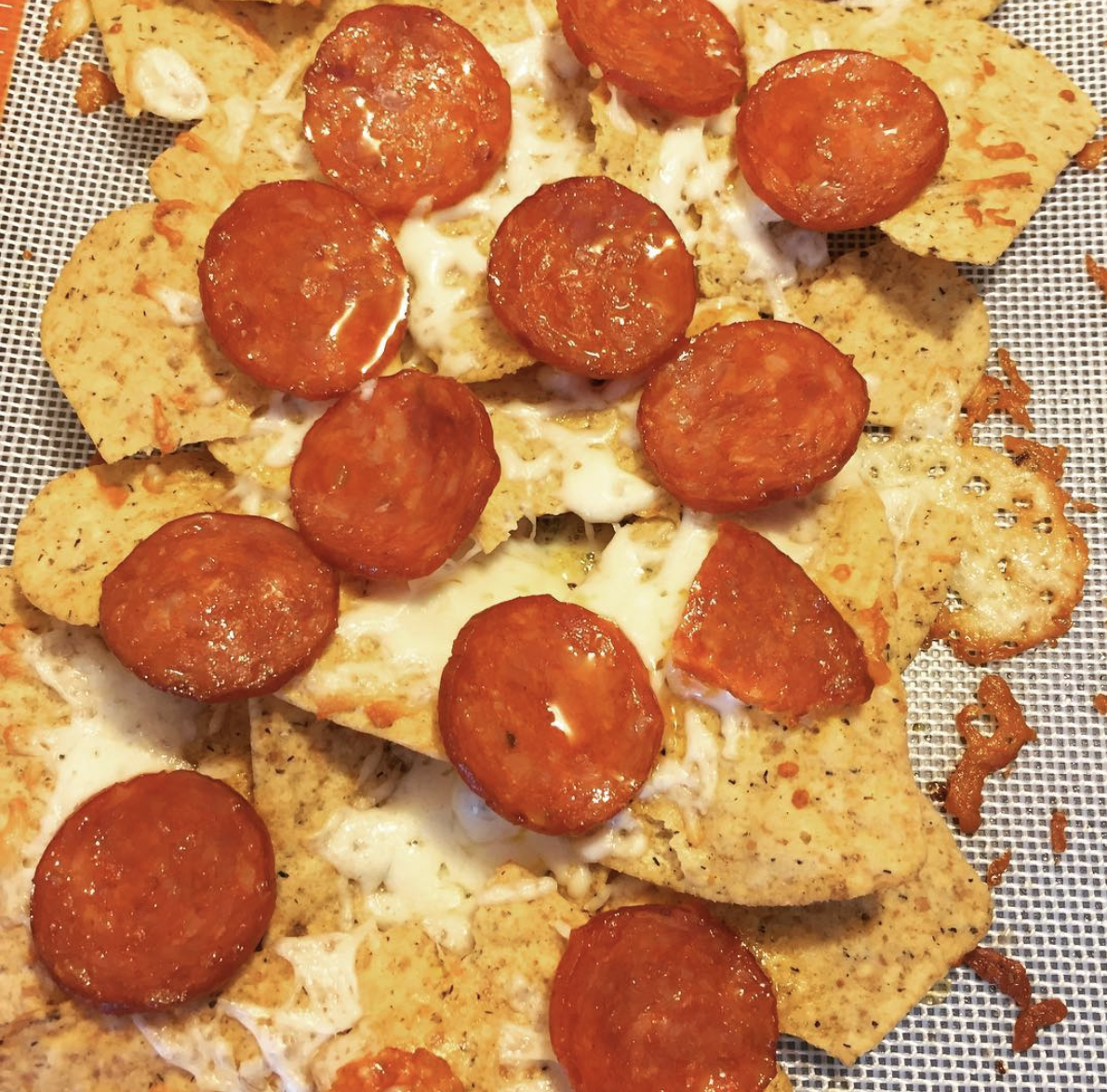 14.
This strawberry/sour cream/brown sugar lover: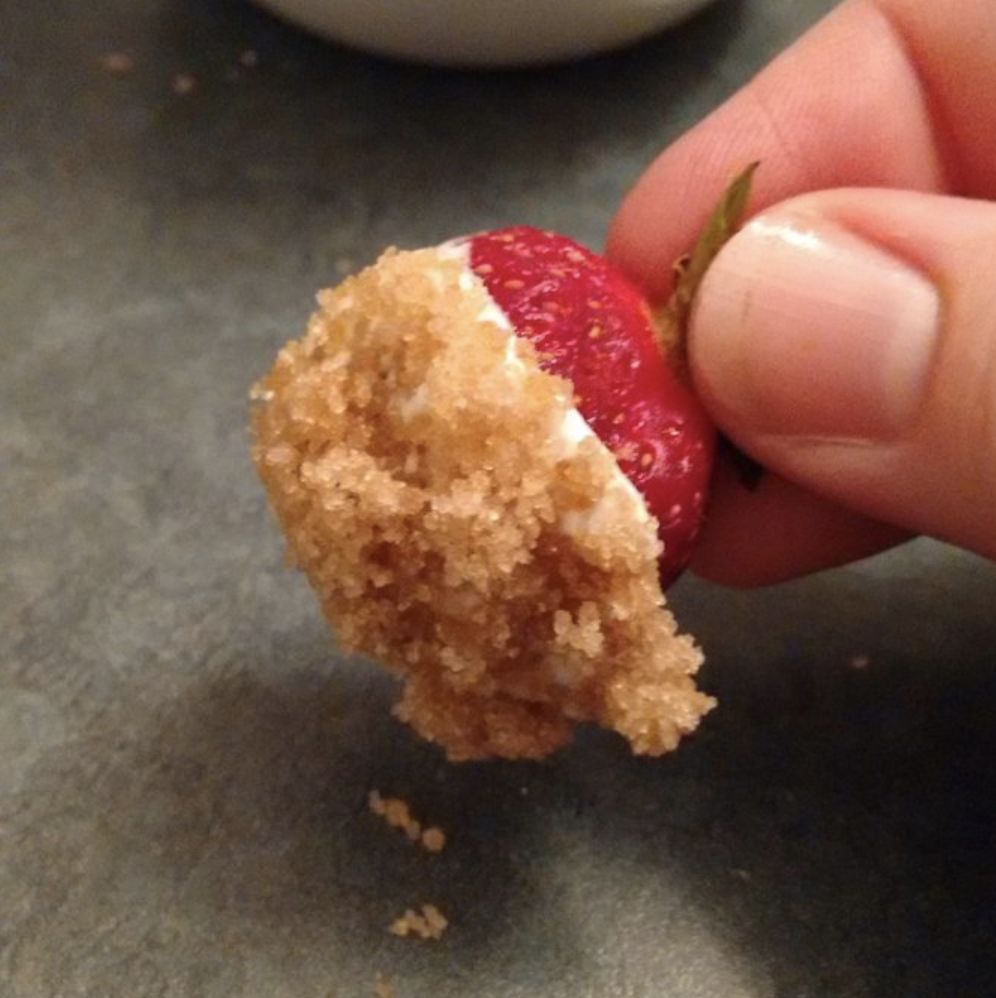 15.
This brilliant person who made a potato chip sandwich: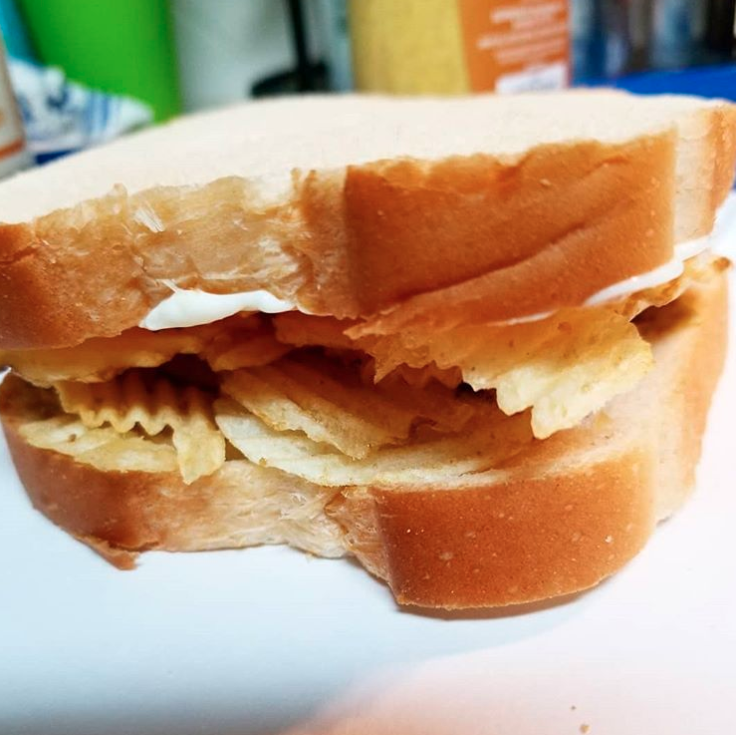 16.
This creative individual who waffled a stale hot dog bun and made a panini with ham, Havarti cheese, and pre-cooked bacon.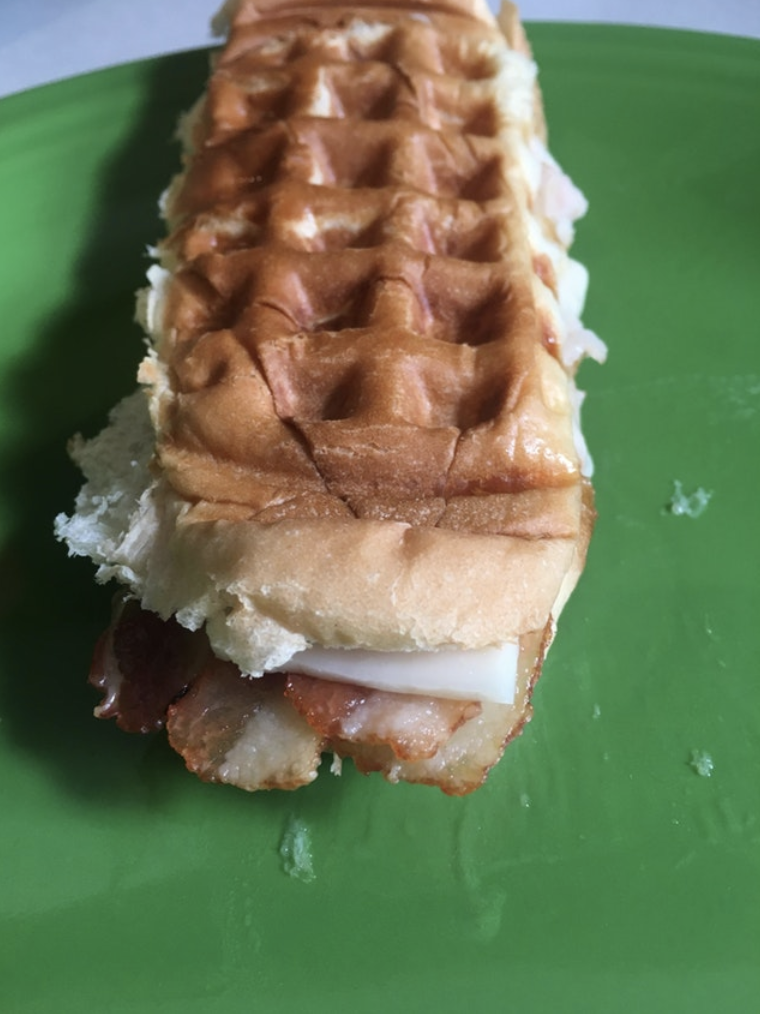 17.
And finally, this genius who Frankensteined this Chick-fil-A/In-N-Out monstrosity: