Maybe It's An Unpopular Opinion, But People Loved "Game Of Thrones" Season 8, Episode 5
"Honestly, you people can't be pleased."
Before we get going here, fair warning: This post contains spoilers. So stop here if you haven't watched Game of Thrones Season 8, Episode 5 yet!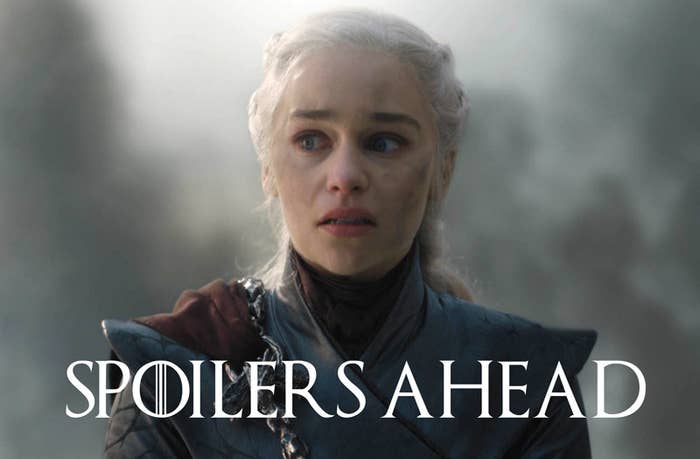 For everyone else who survived "The Bells," let's talk. Because A LOT of people have A LOT of feelings.
Despite the "popular" opinion that the episode was NOT good — see thoughts on Dany turning into the Mad Queen and general disappointment here — there were actually a lot of people who loved the episode.
Some people fell in love with the cinematography.
...I get it.
They have a very good point.
This shot really was pure fire, TBH.
While other people were VERY MUCH HERE for Dany going full Mad Queen.
Like, they weren't mad at all.
LOL.
And they also made some fair points.
¯\_(ツ)_/¯
Fans were also very into the tender goodbye between Tyrion and Jaime.
They felt it was a very satisfying end to this relationship.
And one of the biggest highlights of the show in general.
And despite mixed feelings about the way Cersei finally went out on the show, people were loving Lena Headey's performance.
A queen.
In fact, the way Cersei went out is maybe exactly how her character WOULD go out.