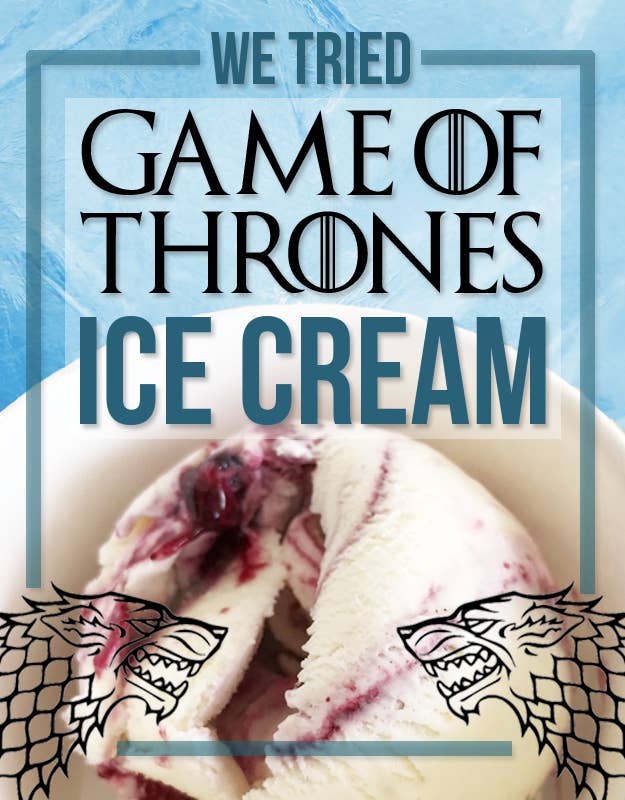 Hi! We're Farrah and Crystal and we're fans of Game of Thrones and, even more importantly today, ice cream!!!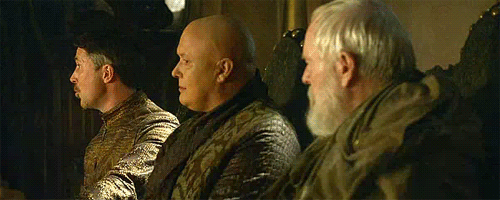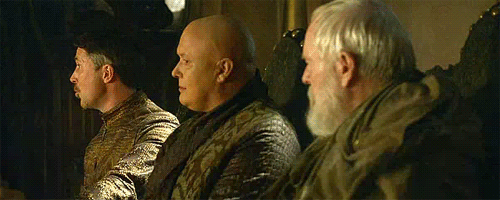 Just take a look at all these glorious flavors!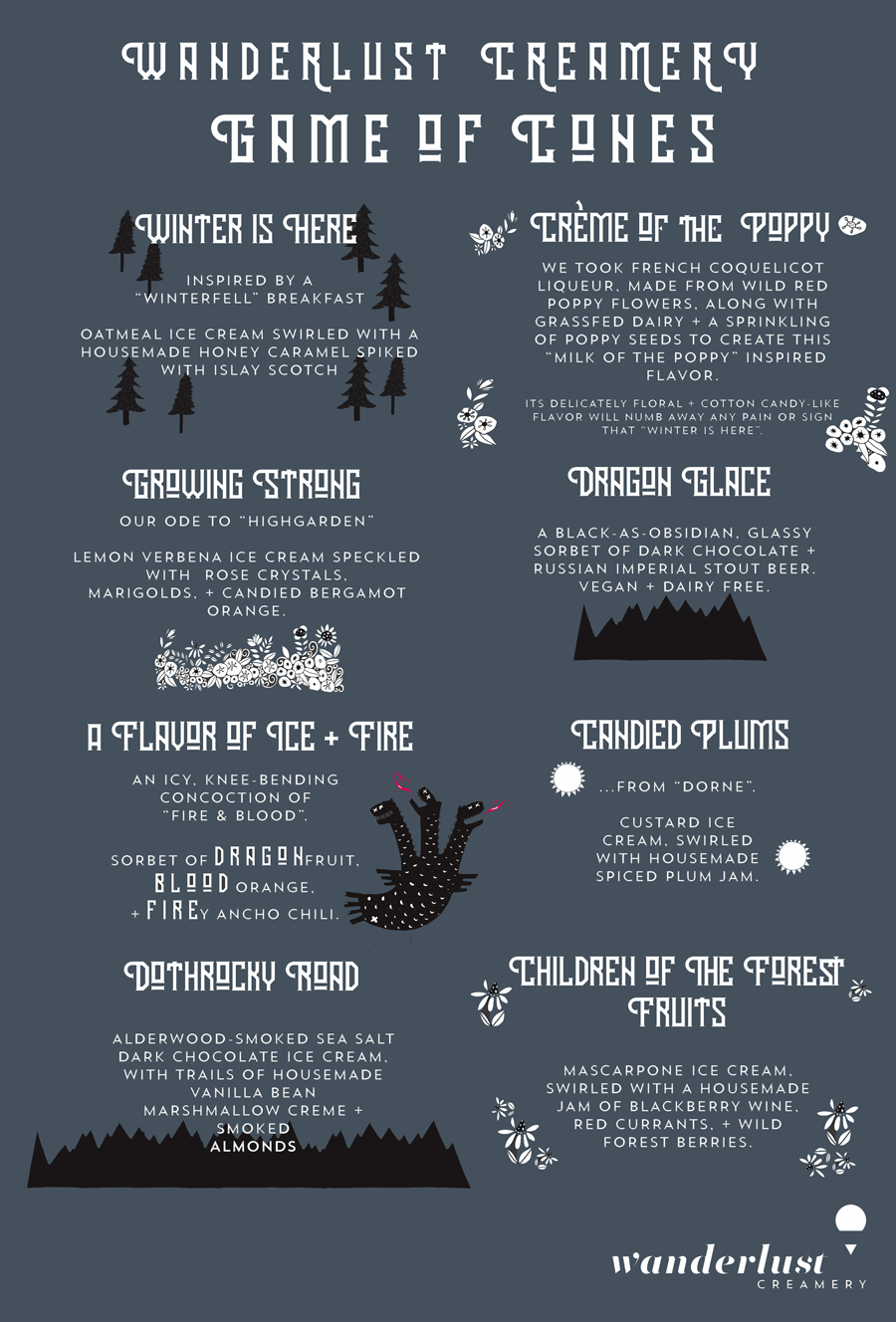 And here's what they all look like IRL: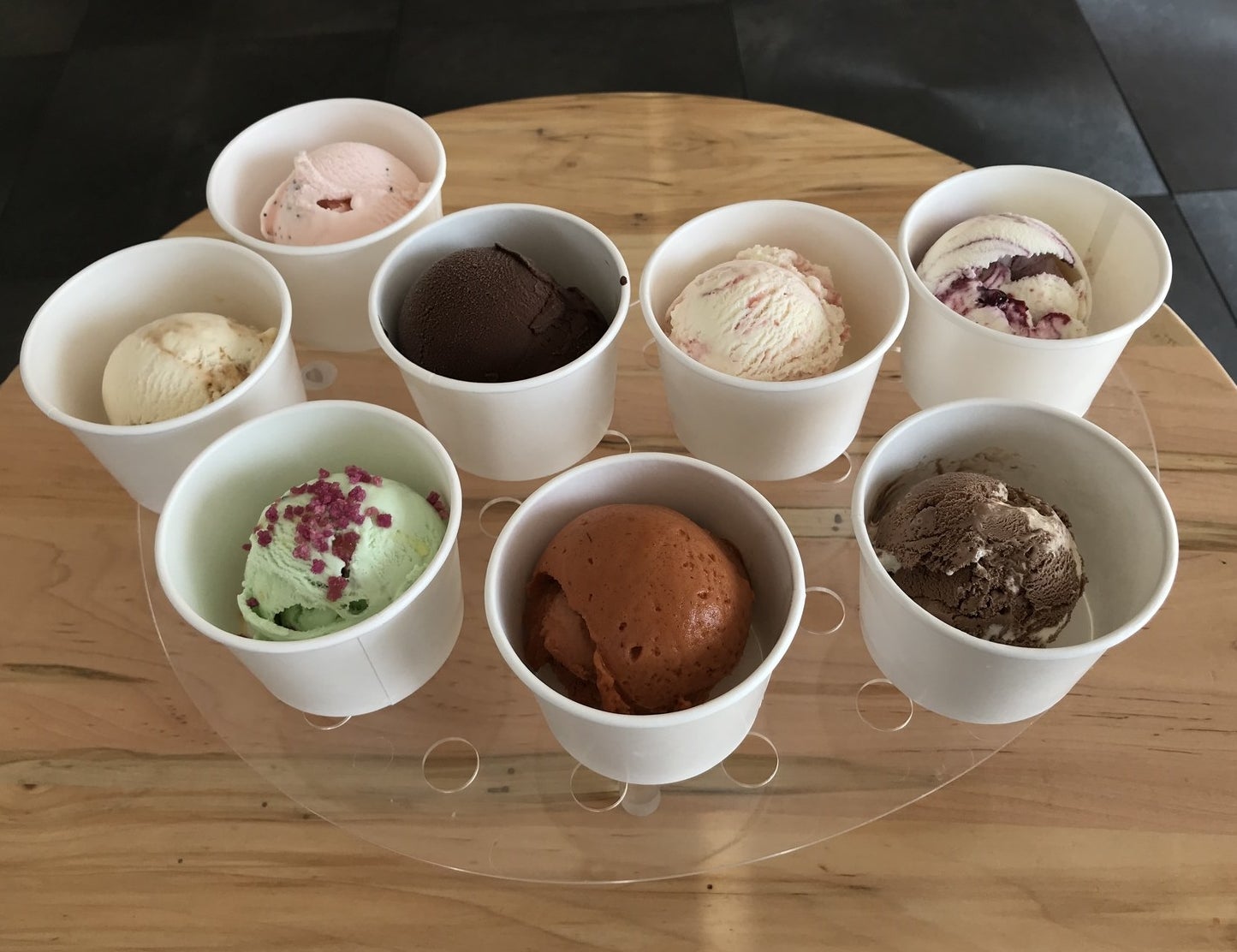 Of course, we didn't come to Wanderlust JUST to look at how pretty all of the ice cream was — we HAD to try it all, too. YES. All of it. And here's what we thought...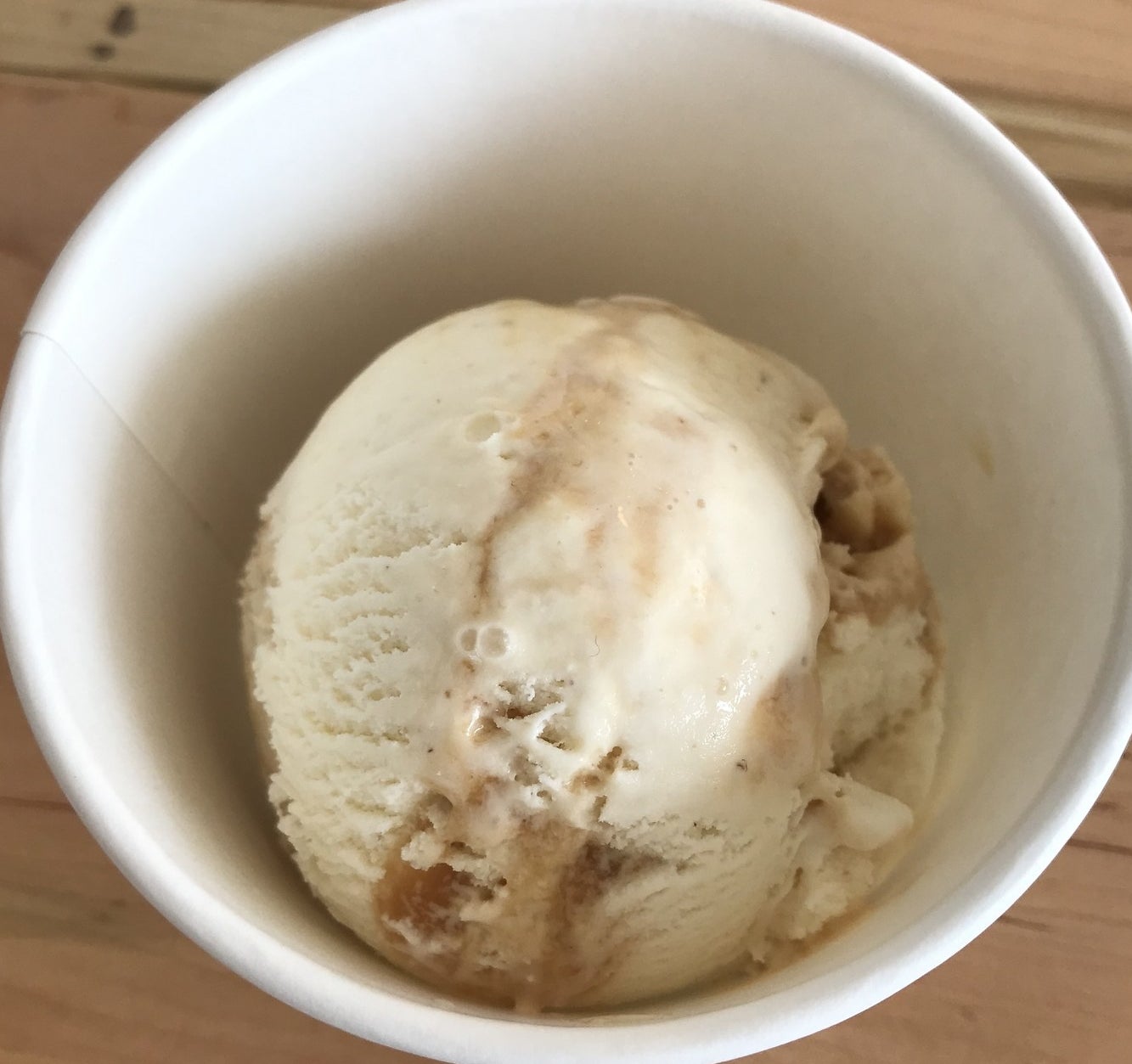 Farrah: This is a VERY rich flavor. It's thick, and the oatmeal and caramel make for a good combination. If you have a sweet tooth and like to indulge, you won't be disappointed here.
Crystal: The caramel flavor in this is STRONG. Like, Khal Drogo strong. But, there's a surprising oatmeal aftertaste and I...love it? It's like eating French toast as an ice cream and there's nothing wrong with that!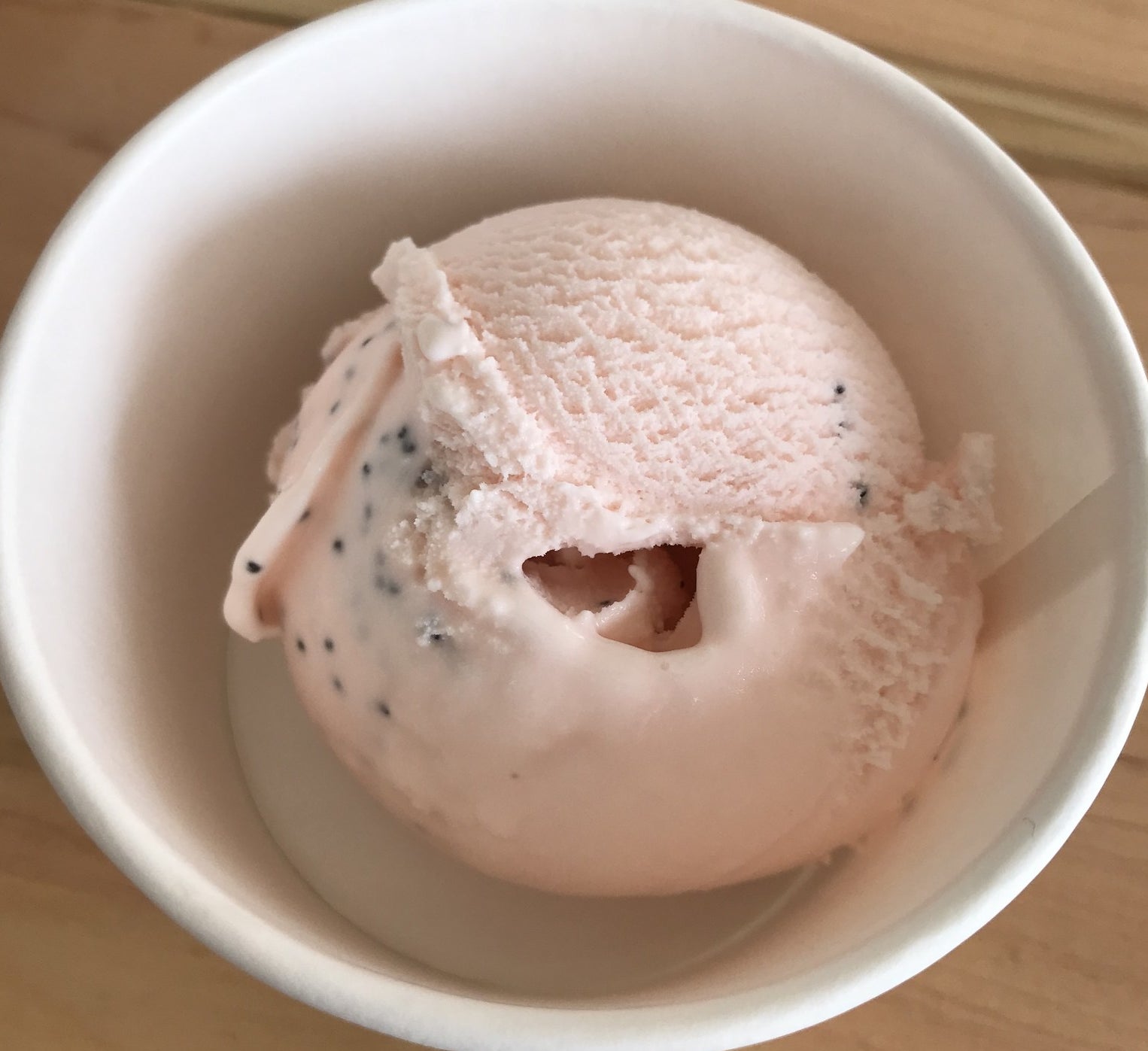 Farrah: I love the color of this one. It's a delicate mix of a light cotton candy flavor that's sweet, but not too sweet.
Crystal: First of all, this is a very pretty ice cream. Look at it! I know they described this as cotton candy-flavored, but I got a very strong Smarties candy vibe?! There was ALMOST a medicine-y aftertaste too, but not in a bad way, just a very unexpected way! TBH, makes sense since milk of the poppy on the show is quite literally a medicine.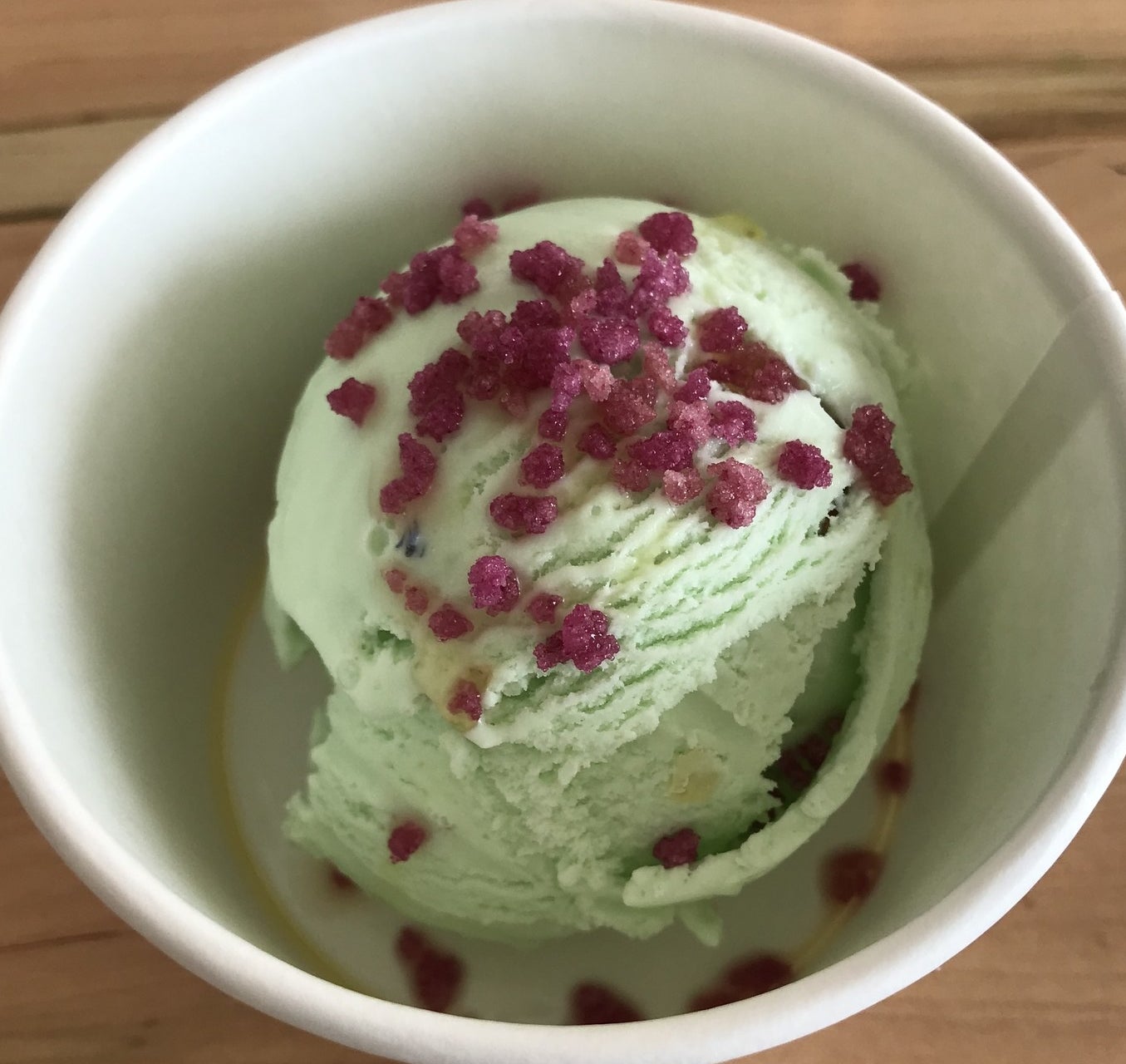 Farrah: This is sweeter than I thought it would be, but not in a bad way. It's a super unique flavor that you absolutely will not be able to find in the ice cream aisle at a grocery store. The rose crystal toppings were a nice touch too — and reminded us both of Fruity Pebbles.
Crystal: This flavor was a journey for my mouth. At first, i was like, "Oh, this definitely tastes like Froot Loops mixed with flowers and oranges," and I thought it was just a pretty ice cream masquerading as a bomb-ass ice cream. But by the end of it all, I was like, "Wait. This IS a bomb-ass ice cream!"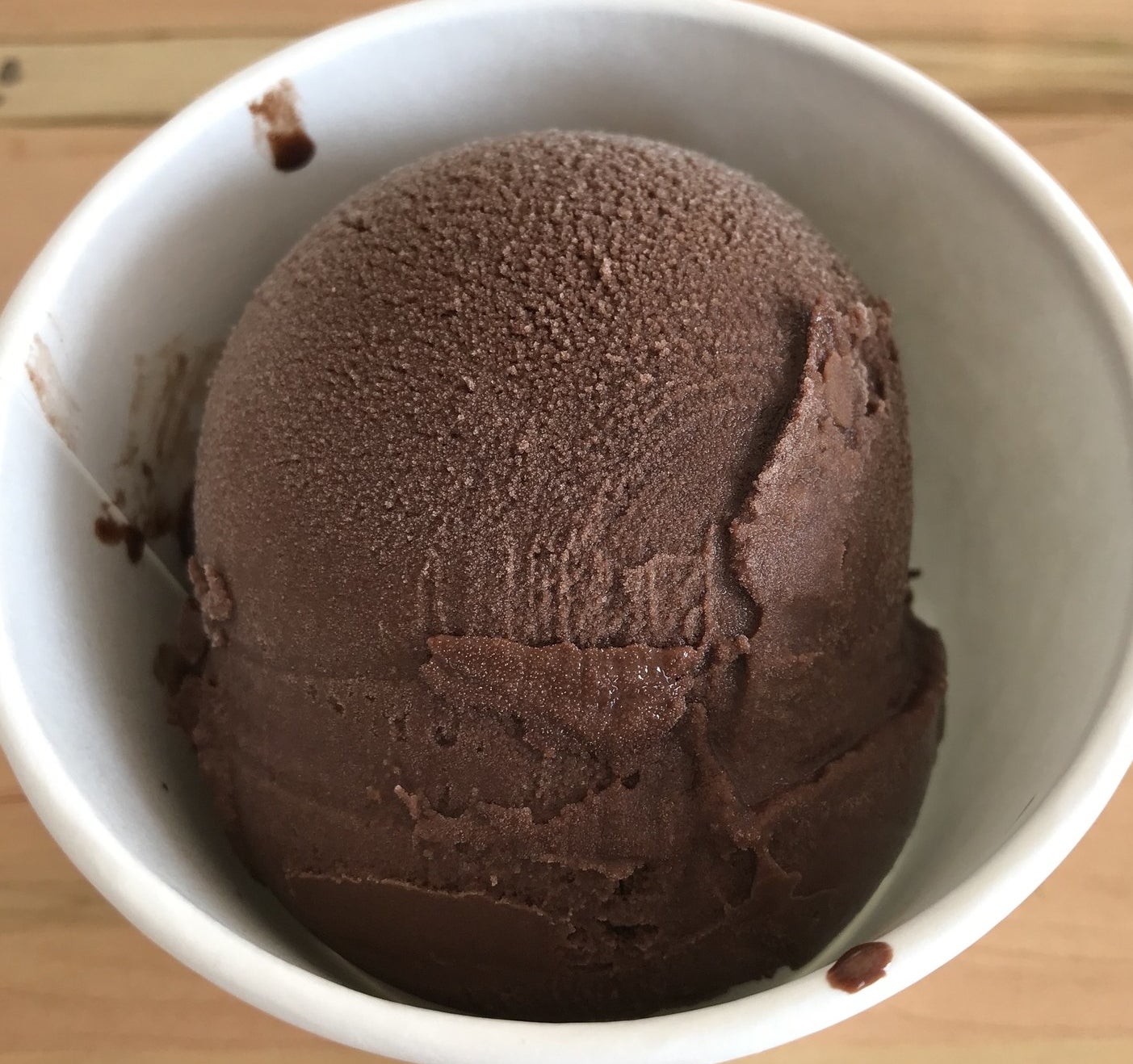 Farrah: FYI, this flavor is VEGAN. And it's so, so good. I think it might be my second favorite, but that's because I am such a huge dark chocolate fan. Because it's a sorbet, you can eat the entire thing without feeling sick to your stomach, whereas other dark chocolate ice creams are usually TOO rich for me. The flavor was perfect.
Crystal: I love everything dark chocolate, so this was a no-brainer for me. It's not too sweet, and the beer flavor was very subtle. If the Night's Watch made ice cream in their downtime they would 100% make this.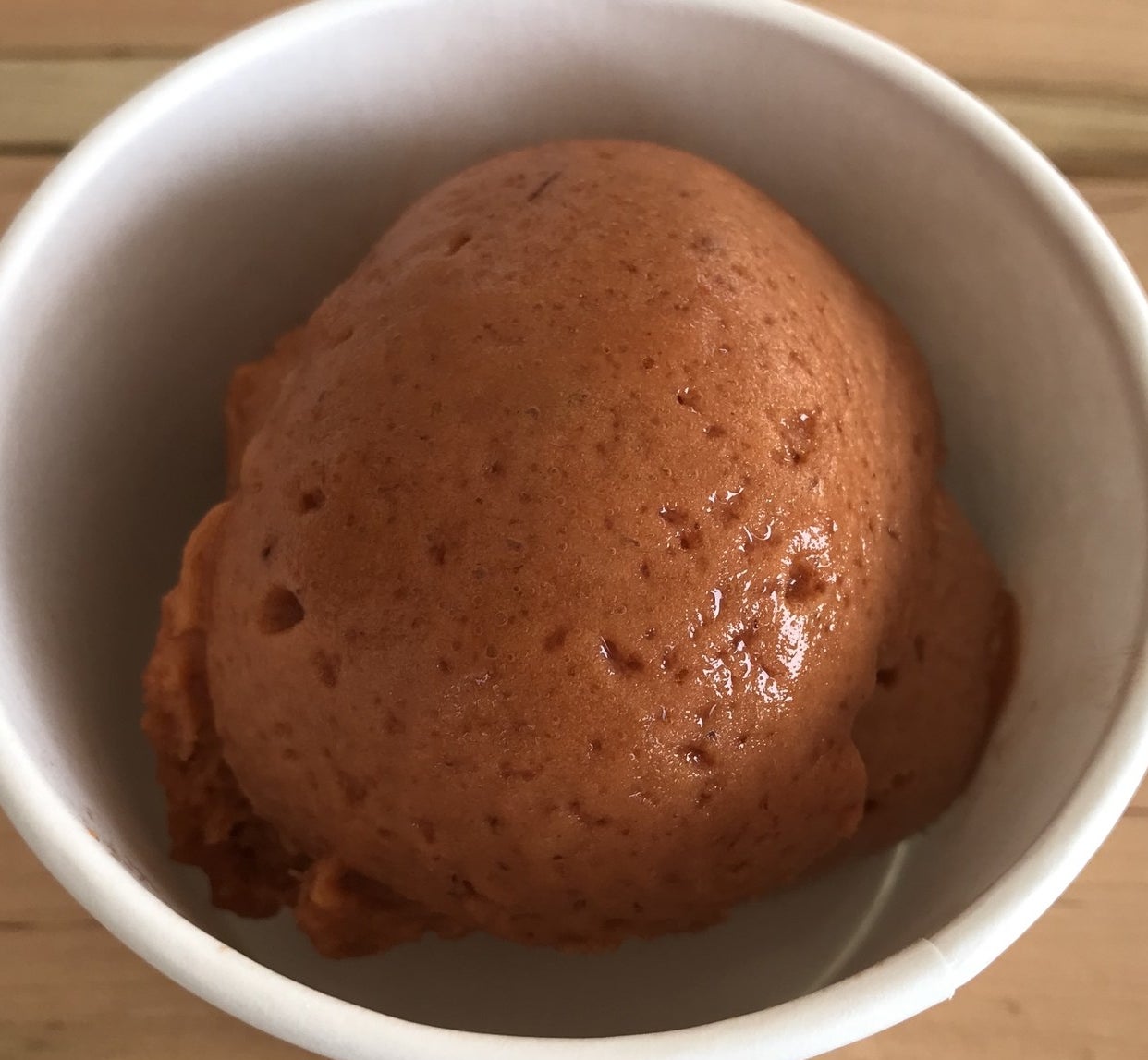 Farrah: My favorite. Hands down. I think foodies might be interested in this flavor specifically because it's so unique and interesting. There's a wonderful punch of spice from the ancho chili, which reminds me of tamarind candy. But since it's a sorbet it's cool and refreshing all at once!! Truly living up to the name.
Crystal: This was an amaaaaazing ice cream. It seems like a very "LA" flavor and it's definitely the most unique ice cream flavor I've ever tasted. Like Farrah said, it reminded me of tamarind candy! Jon and Dany would've totally eaten this post-sex.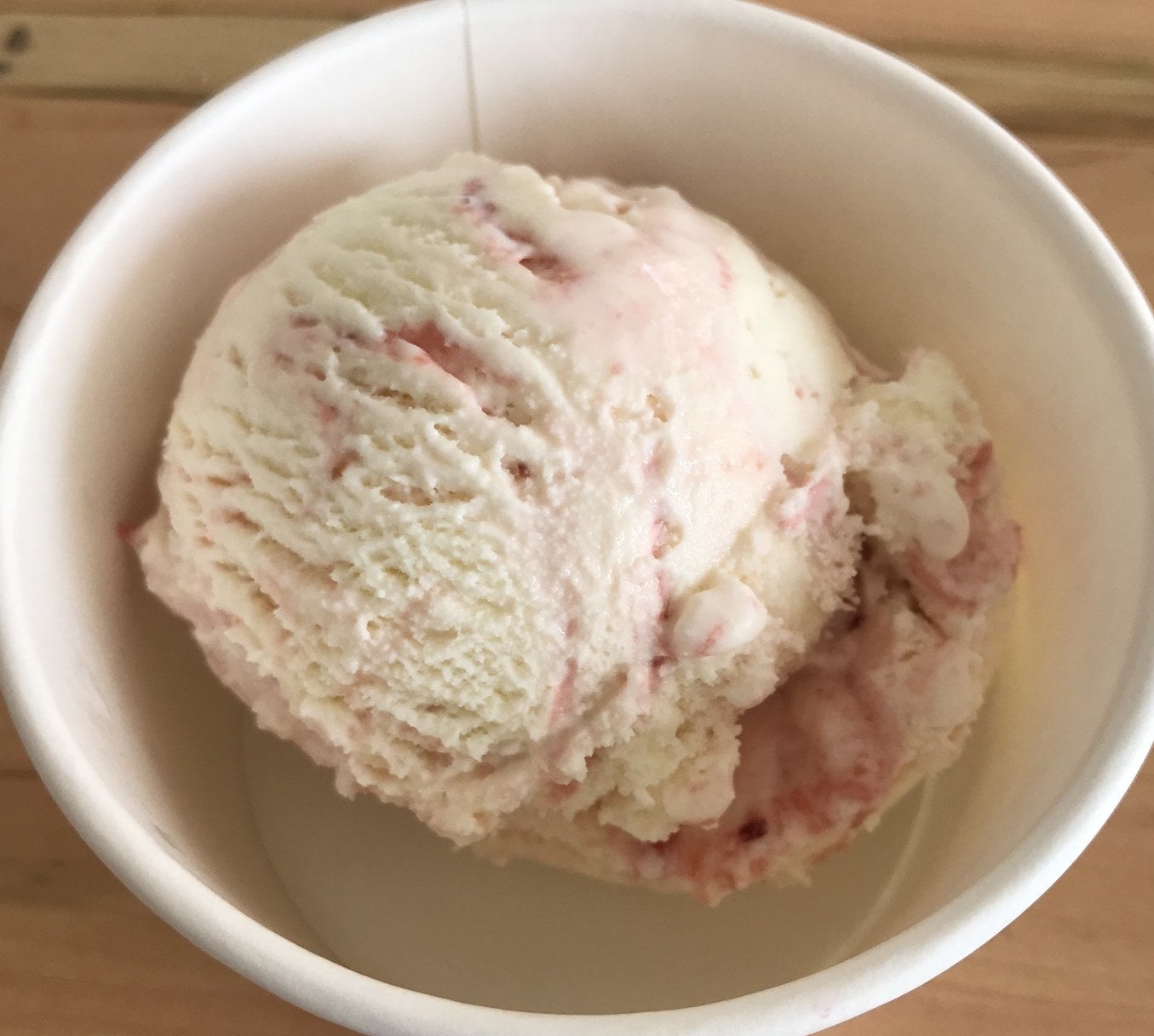 Farrah: As soon as I took a bite, I was like, "This flavor reminds me of the holidays." I think the fact that the plums are spiced contributes to that. It's both creamy and fruity at the same time, so if you're into Creme Savers then you'll like this one.
Crystal: This is a very festive flavor (spiced plum jam!) and I felt very ~fancy~ eating it. It's VERY indulgent because of the custard, so unless you're as brave as Oberyn and Ellaria, be warned!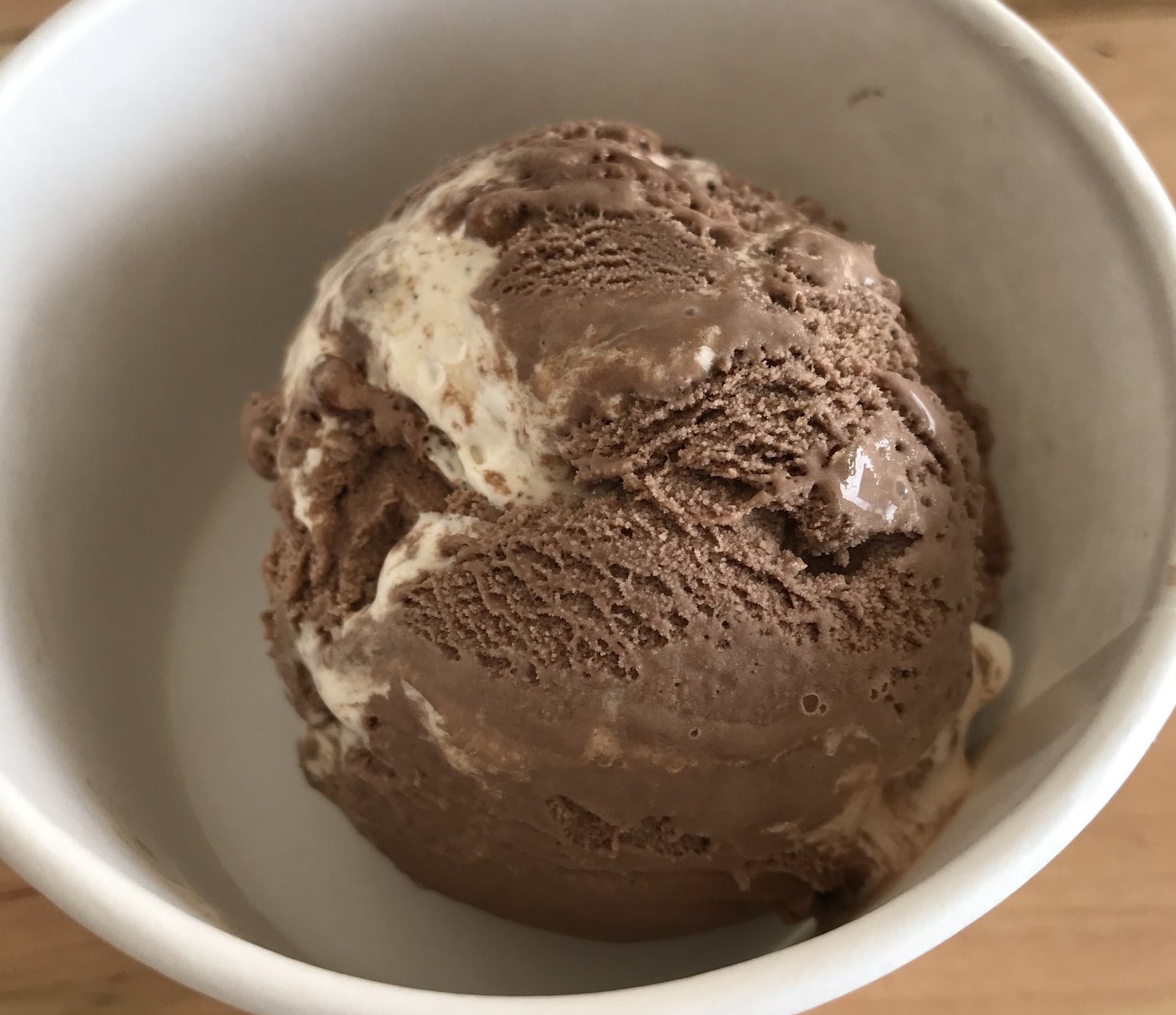 Farrah: There's a fun spin to this otherwise classic flavor, which is the smoked almonds! You can taste the smokiness in each bite. Other than that, it's a creamy and sweet and chocolatey like most other rocky road flavors.
Crystal: Is this delicious? Yes. Do I love the name? Yes. What more is there to say — beats getting a golden crown any day, ya know.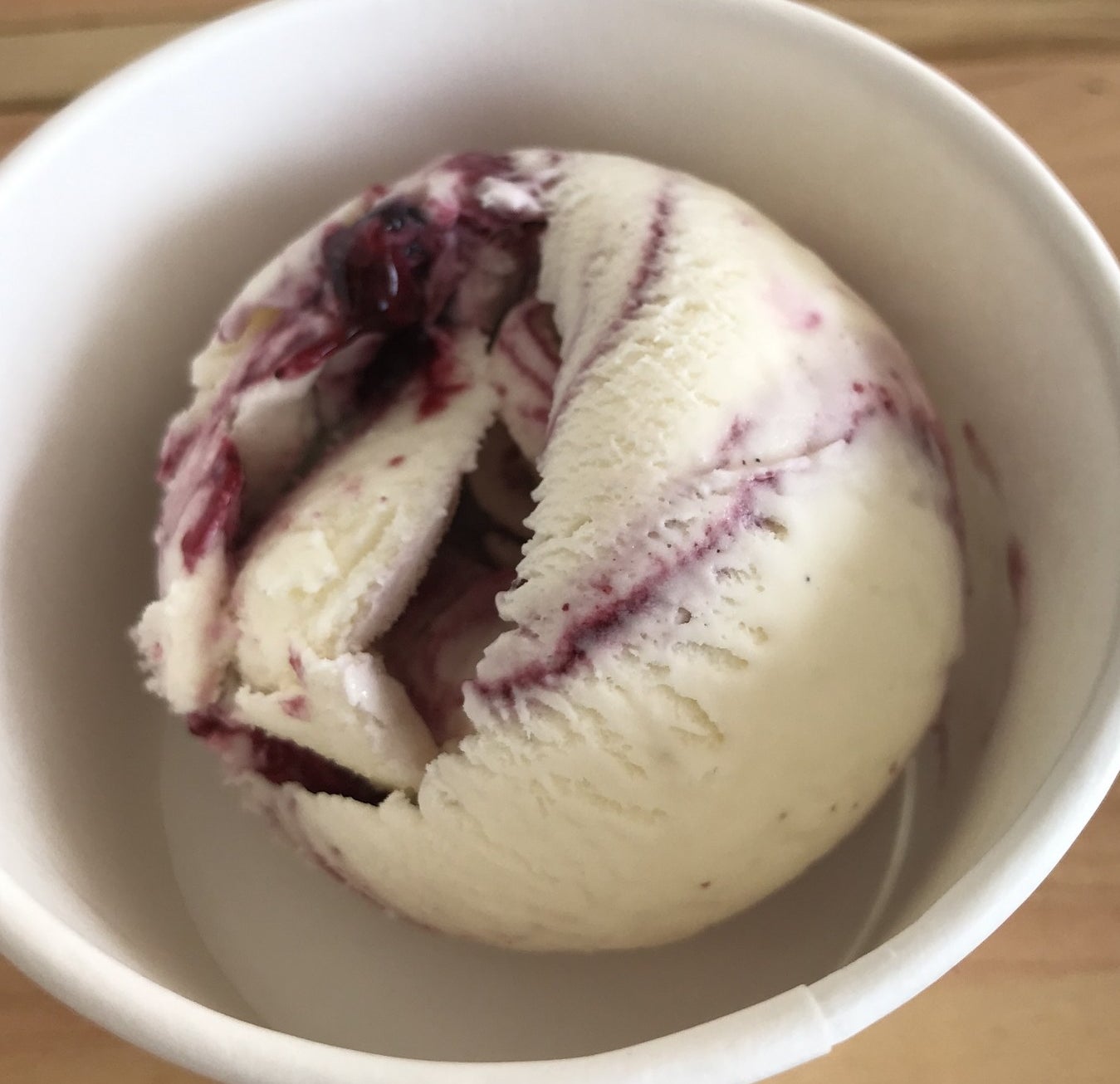 Farrah: This one was pretty good! Like the Candied Plums, it's also both fruity and creamy. And very rich. It just wasn't a home run for me since the other flavors were so different and complex!
Crystal: I LOVED the berries in this one, big berry fan over here. It's a little too rich for me because of how creamy the marscapone is. But, if you wanna feel bougie, this is definitely the way to go!
So, which ones were our favorites?
These Game of Thrones-themed flavors will be available at the Wanderlust Creamery locations in: Atwater Village, Tarzana, and Venice (select flavors will be available at Smorgasburg LA) from April 1 — May 31.