Fair warning: mild spoilers about emotional songs ahead!
Six years ago, a lil' ol' animated film called Frozen dropped into our lives. And, even if you never saw it, you're probably familiar with its iconic hit song, "Let It Go" — I mean, it won an Oscar, a Grammy, and was legitimately EVERYWHERE, after all.
And now, with the release of Frozen 2 comes more ~emotional as heck~ music from the talented husband-wife writing team of Kristen Anderson-Lopez and Robert Lopez!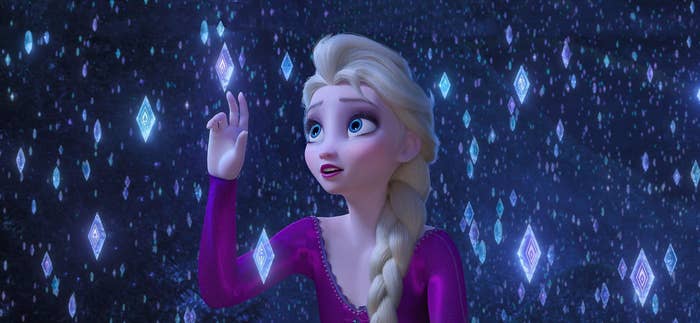 First, we have "Into the Unknown" — Elsa's call-to-action song featuring a ~haunting voice~ calling to her from the enchanted woods outside Arendelle:
The other contender for ~new hit song~ is "Show Yourself" — an emotional tune sung between Elsa and her mother, Queen Iduna that happens during QUITE the climax:
And people can't seem to decide which one of these is the new "Let It Go" — it's kinda hilarious:
There are those who are clearly #TeamIntoTheUnknown:
And then there are those that are surprisingly #TeamShowYourself:
But it's clear everyone can agree on one thing:
Oops. Something went wrong. Please try again later
Looks like we are having a problem on the server.
What do you think?? Which "Frozen 2" song is THAT song???