OMG, These Star Wars Fans Were The First To Experience Galaxy's Edge At Disneyland
"Knowing we were the first people to experience this...I could not sleep last night."
GUYS. Star Wars: Galaxy's Edge opens this Friday, May 31!!! And while most of us will have to wait until then (or much later) to experience this galaxy far, far away, a few lucky fans have already had the honor of visiting Black Spire Outpost on Batuu.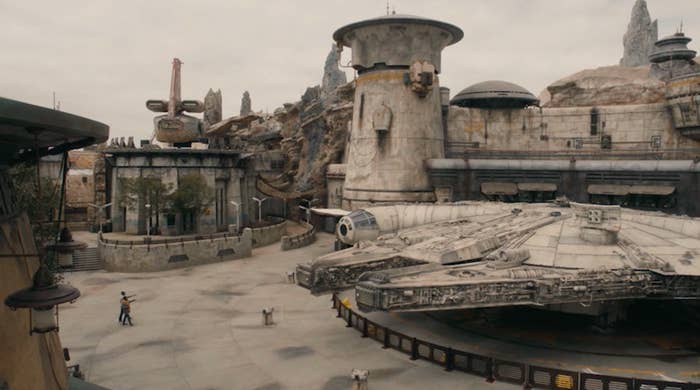 Disney scoured the galaxy for fans whose lives have been touched by Star Wars. And their reactions, emotions, and pure joy at seeing the land for the first time will truly warm your heart. Take a look:
First, there's Christina Cato and her younger brother Baron.
Next, was Cora Morrison and her family.
And finally, the Perales family.
Don't mind me, just sitting here tearing up over watching other people enjoying Star Wars: Galaxy's Edge for the first time.
Star Wars: Galaxy's Edge makes history with epic debuts at Disneyland Park in California on May 31, 2019 and at Disney's Hollywood Studios in Florida on Aug. 29, 2019!