If you're a fan of Stranger Things then, OBVIOUSLY, you know who Finn Wolfhard is.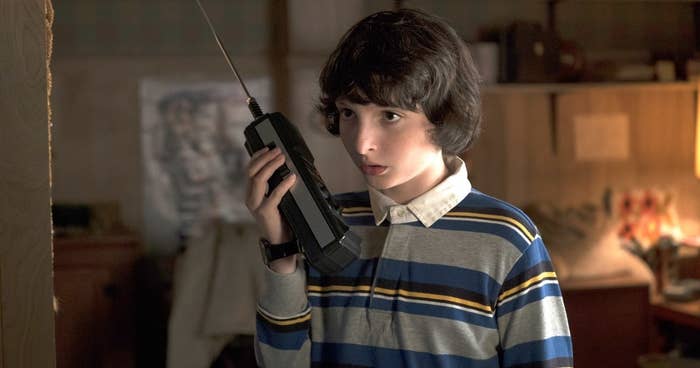 And while I'm sure you're like, "GAH! This kid is such a talented actor," I bet you didn't know he's also a talented musician!
The other members of his band are Ayla Tesler-Mabe (guitar), Jack Anderson (bass), and Malcolm Craig (drums).
Of course, Finn has demonstrated his amazing guitar-playing skills before. Like when he joined musician Mac DeMarco on stage earlier this year...
But now, with his band Calpurnia, he's currently working on their first EP.
According to NME, Wolfhard said, "I love '80s and '90s music. I love Nirvana, Joy Division, and New Order — older alternative, I guess." So, maybe we can expect this to be a little ~influence~ on their debut album?
But, in the meantime, you can enjoy their kickass cover of The Pixies' iconic '80s song "Where Is My Mind."