And she's created a series called #mightymenstruation that features impactful women through history having their period. Elovic explained to BuzzFeed:
I launched #mightymenstruation in honor of Women's History month. I wanted some way to communicate the truth about women — that we all get our periods and it doesn't make us any less productive, reliable, or respectable. I wanted to communicate that when you get your period, you are joining this group of powerful women, celebrate it! And I felt starting off with historically prominent women would really drive that point home, listing all of their accomplishments and throwing in at the end, "and they got their period."
Like Ruth Bader Ginsburg: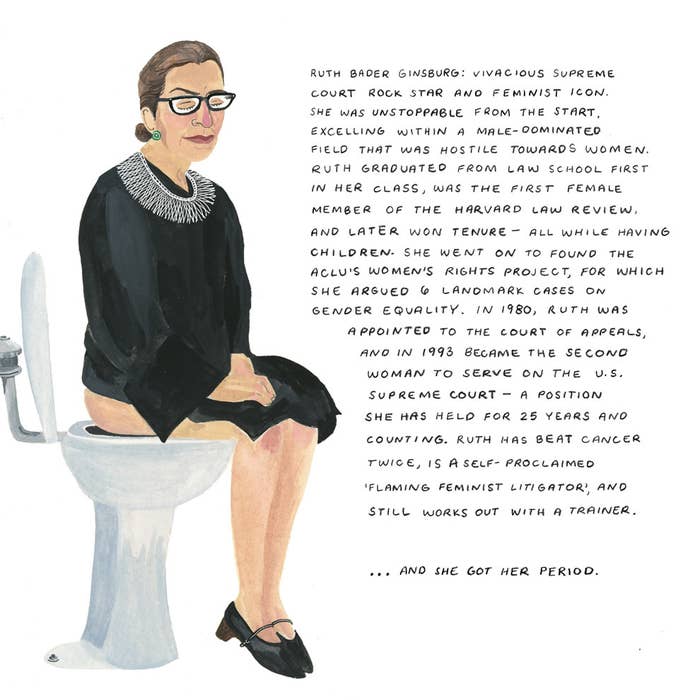 Rosa Parks: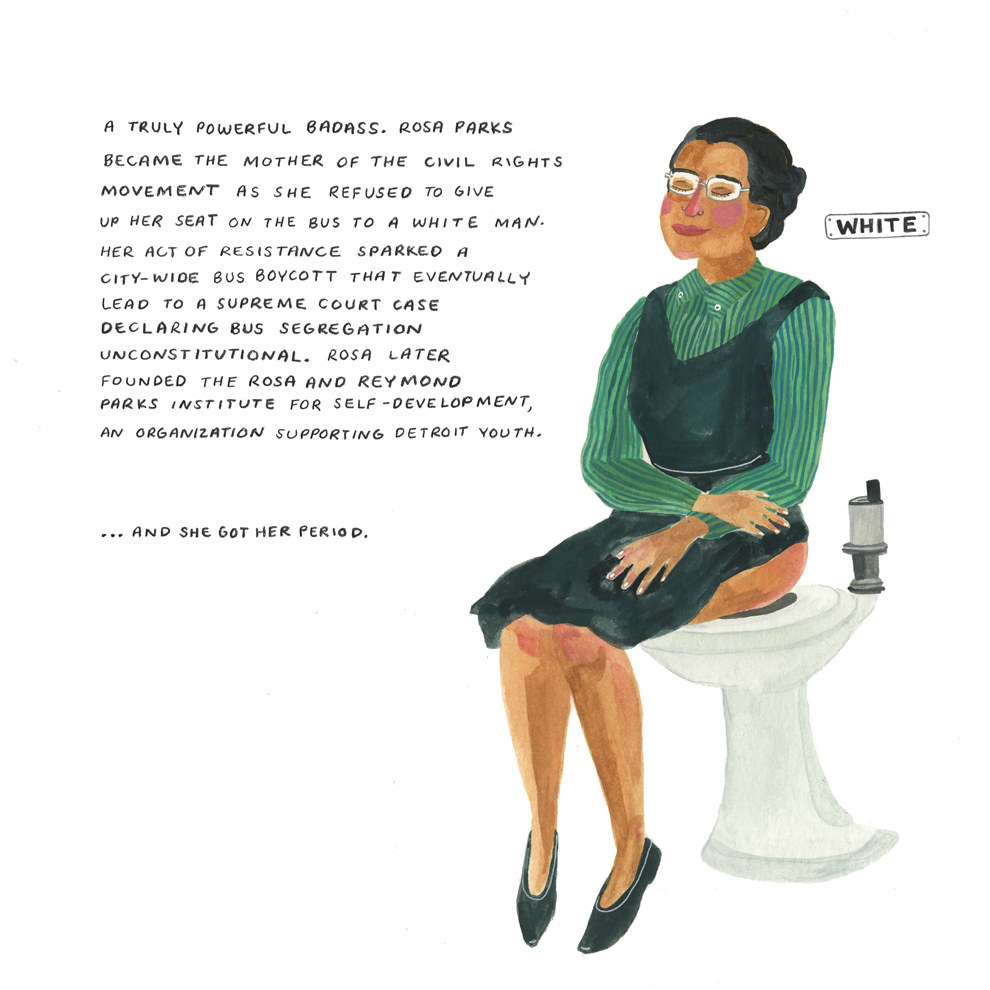 Frida Kahlo: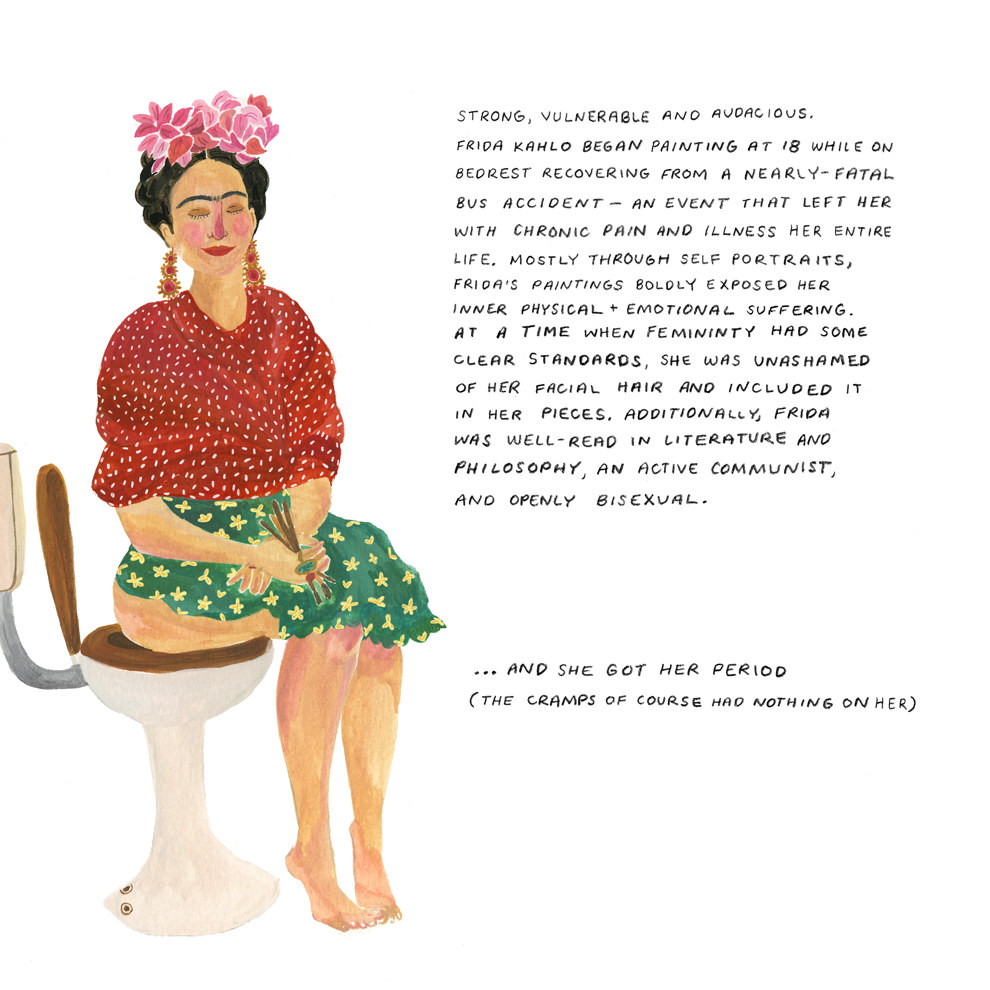 Queen Elizabeth I: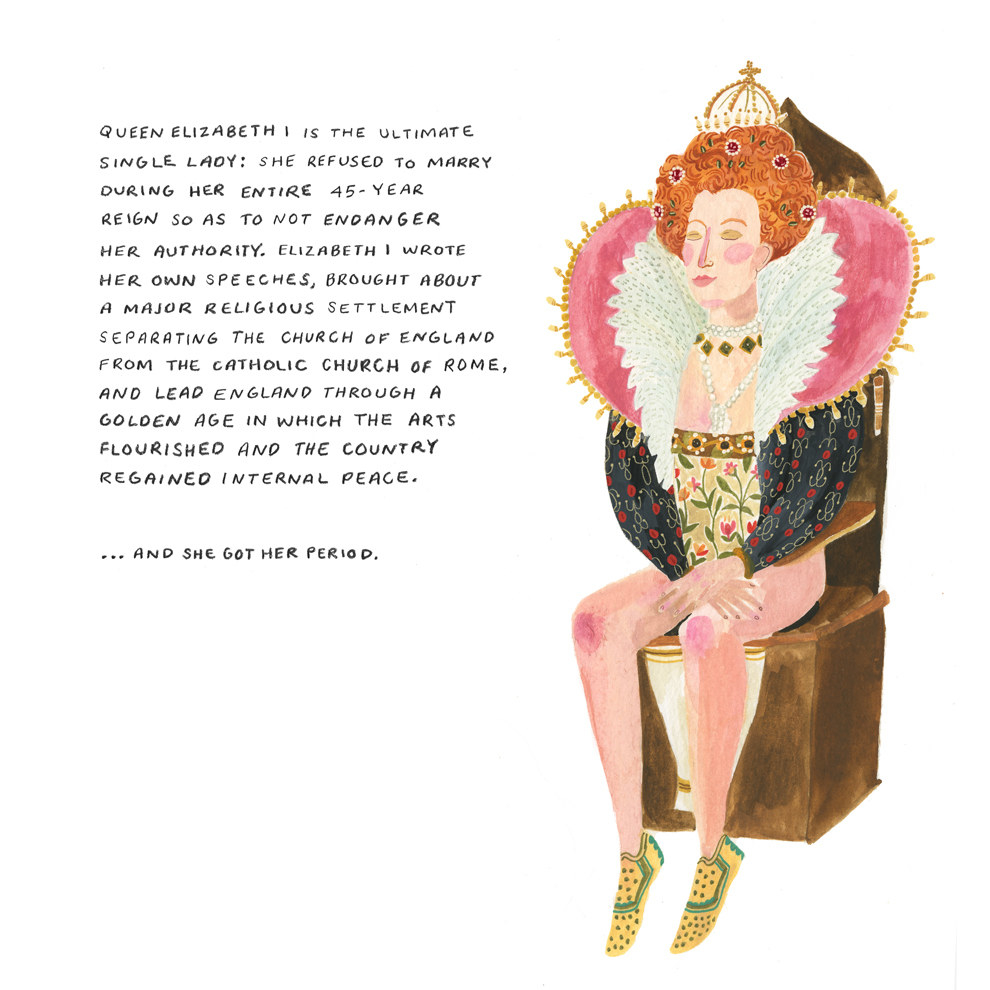 Nina Simone: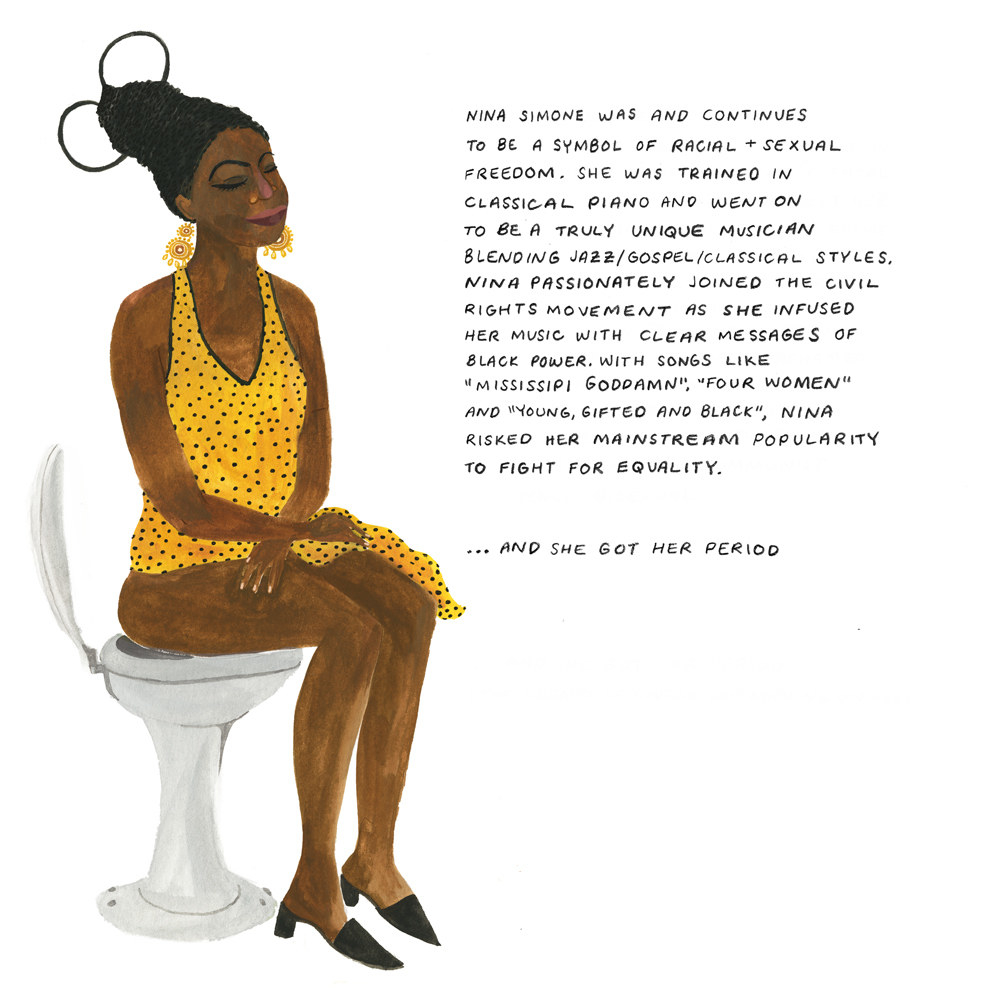 Joan of Arc: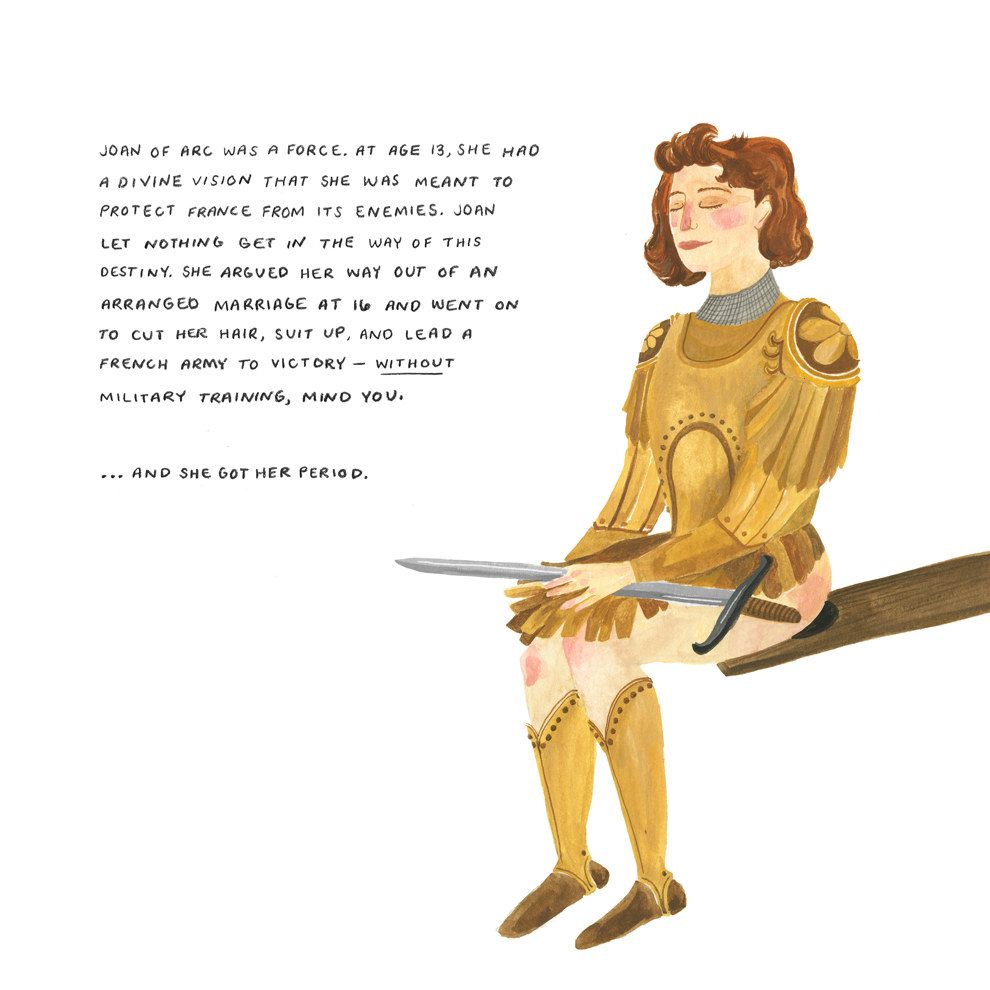 Eleanor Roosevelt: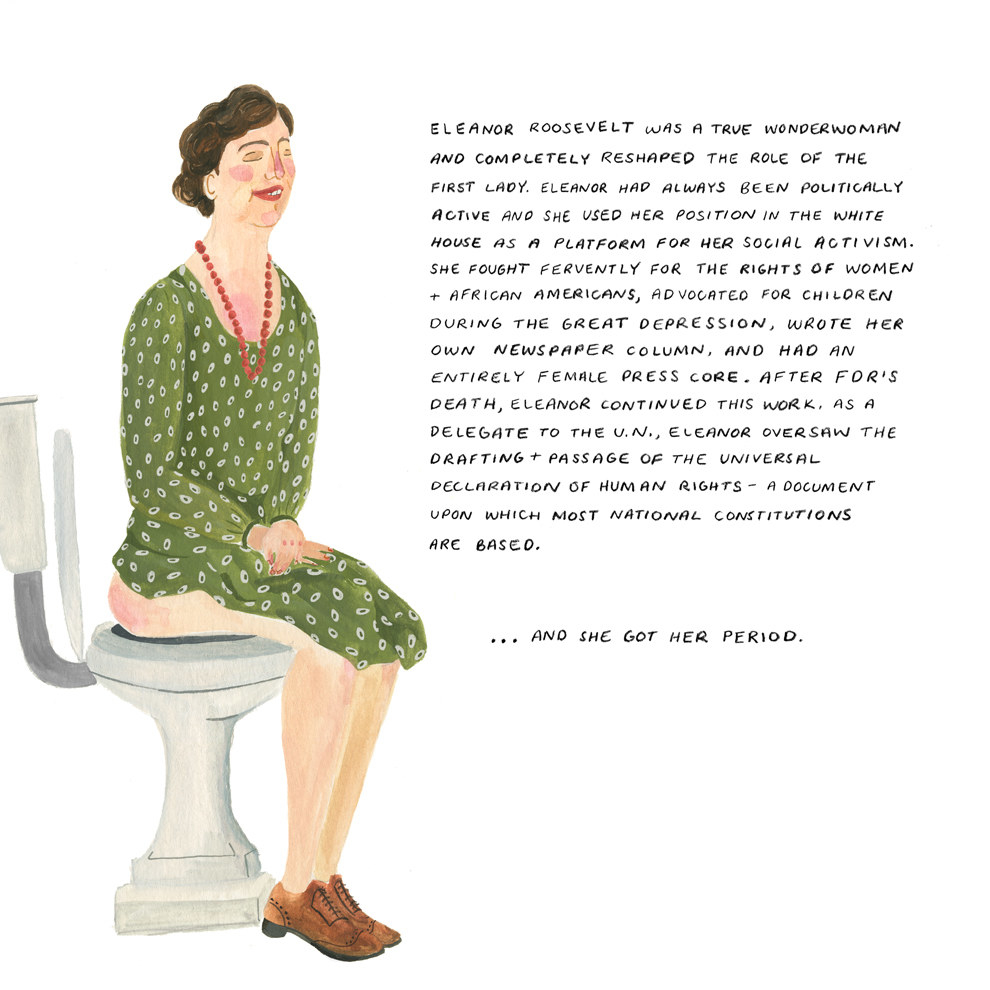 Sacagawea: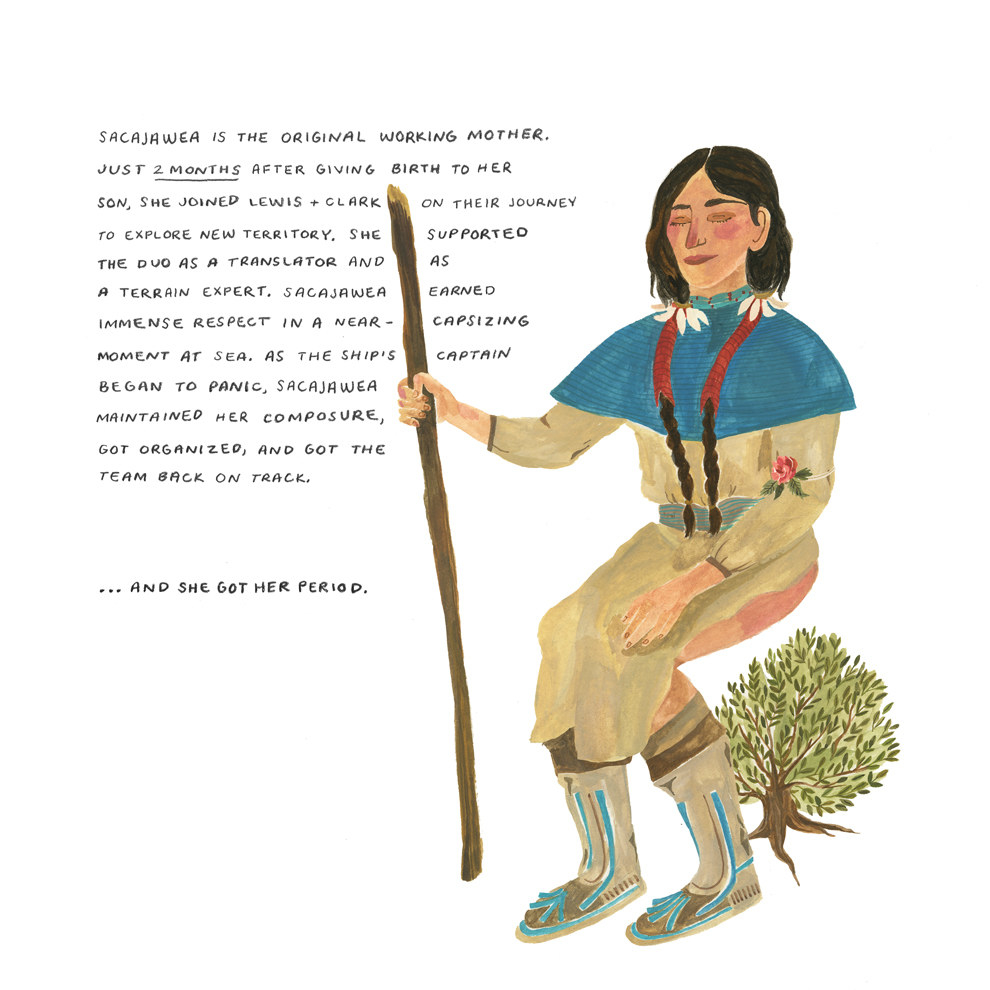 And what does Elovic hope people take away from her work?
I want to empower women/girls to feel more pride surrounding their periods and to dispel/counter any claims that periods make women unproductive, unhinged, or unreliable. There's a lot of focus on the idea that the mood swings make us unreliable, the focus instead should be that we power on and get things done while dealing with hormonal fun and goopy underwear. This makes us stronger.
Tammy Duckworth: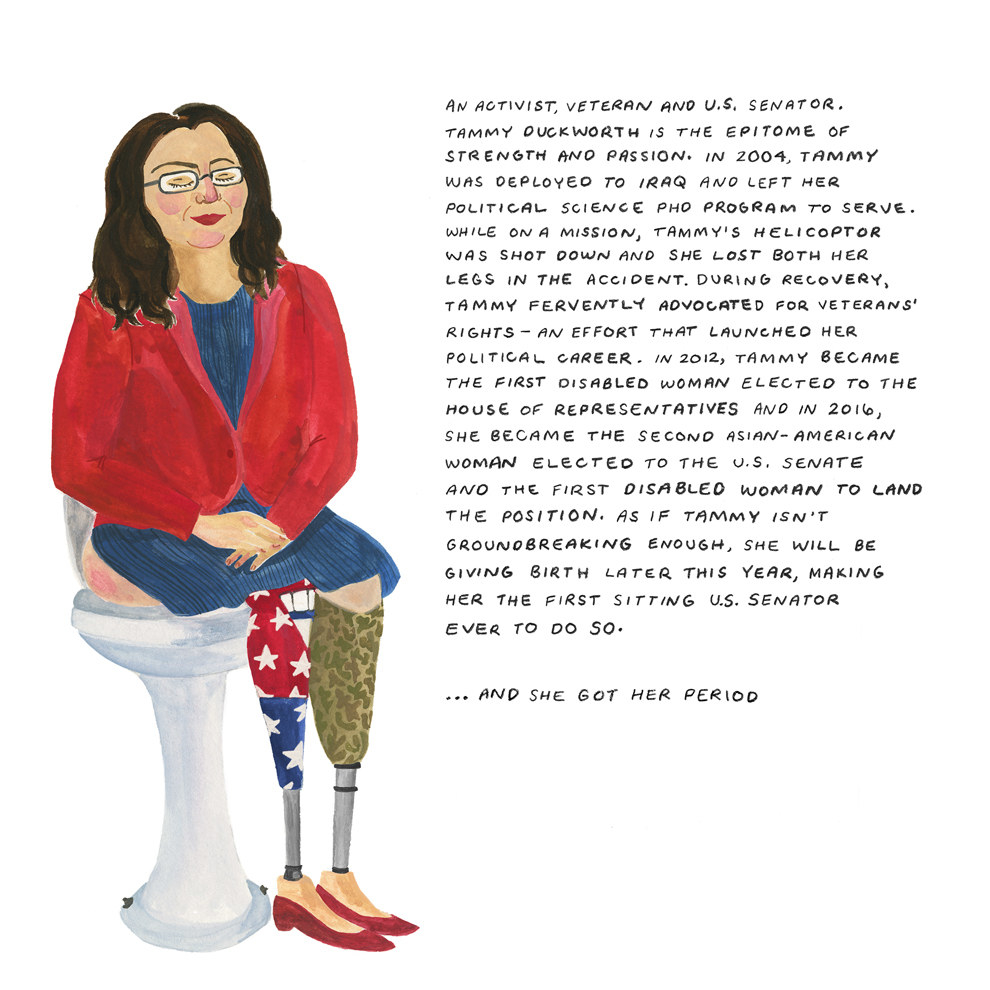 Elovic also plans on adding to this impactful series, saying:
I am having so much fun making these, so there are more to come, this project does not end after Women's History month! I also recognize that trans/gender non-conforming people bleed as well and plan on adding examples to this series.