Hello fellow nerds. This is just a casual reminder that Denis Villeneuve's Dune hits theaters and HBO Max on Oct. 22!
In honor of this sure-to-be-amazing event, Dune is ~taking over~ the Funko Hollywood store from Oct. 1 to Oct. 15, and if you plan on geeking out over the movie, then this is 100% up your alley. Here's what it's like.
First of all, there's a larger-than-life photo op inside a Dune-wrapped Pop! box. For the record, here's what I look like inside of it, posing super awkwardly: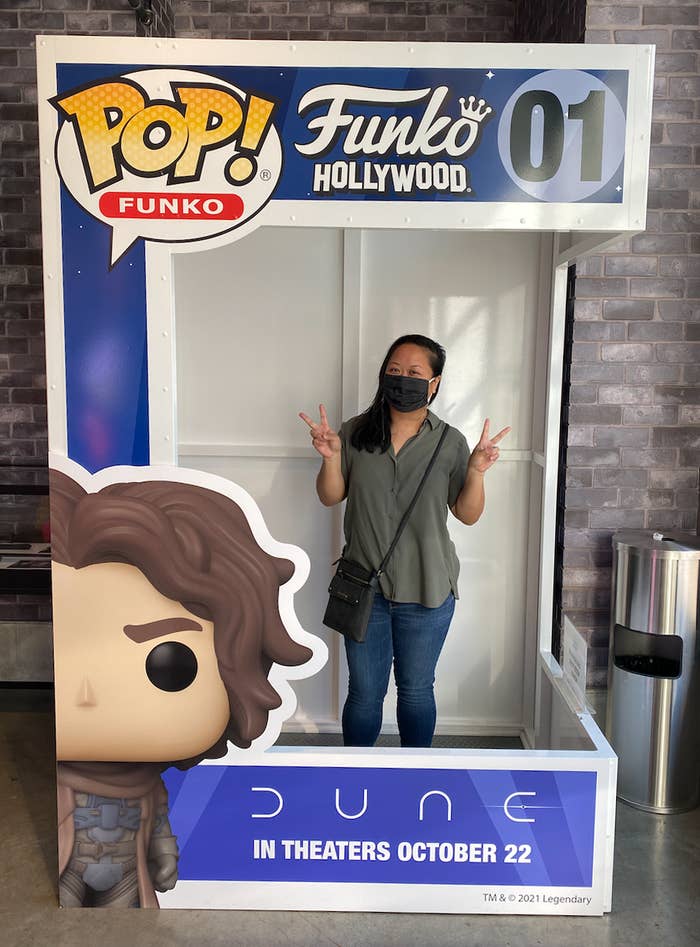 You can also get up close and personal with some actual screen-used props from the upcoming film, including this very impressive case of weapons!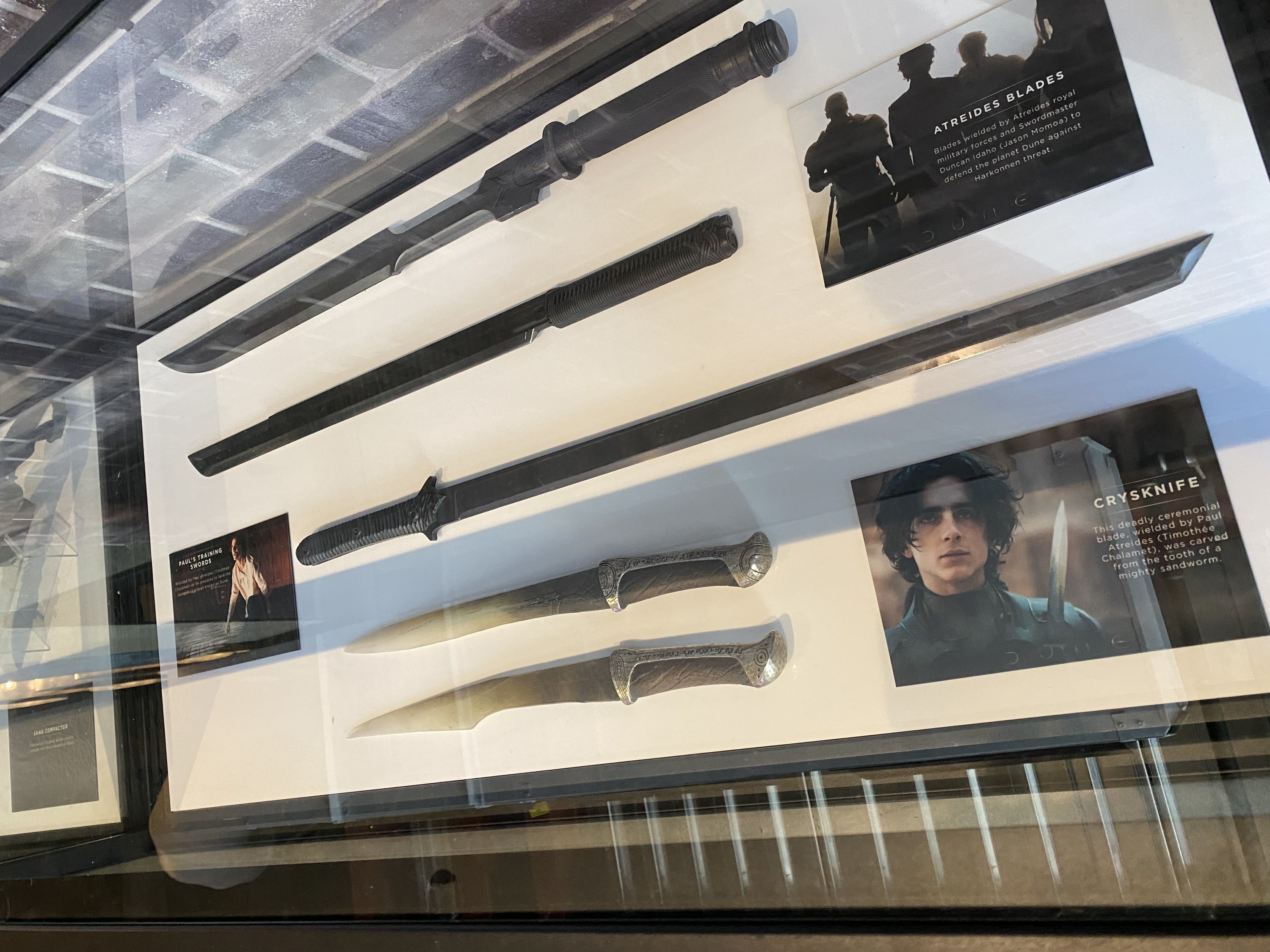 There's also a Fremkit, which is the backpack worn by the Fremen.
A Pain Box that Paul Atreides (Timothée Chalamet) has to stick his hand in at some point during the movie.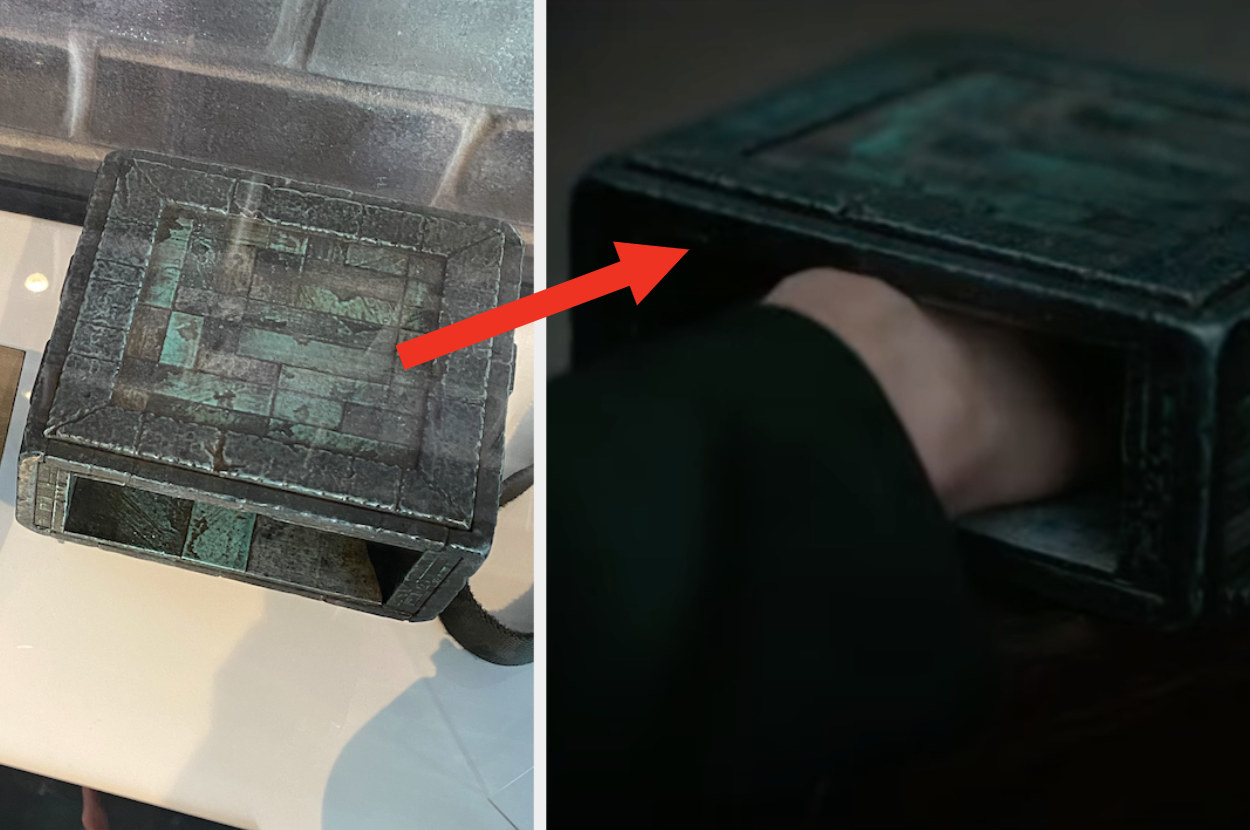 A Sand Compactor.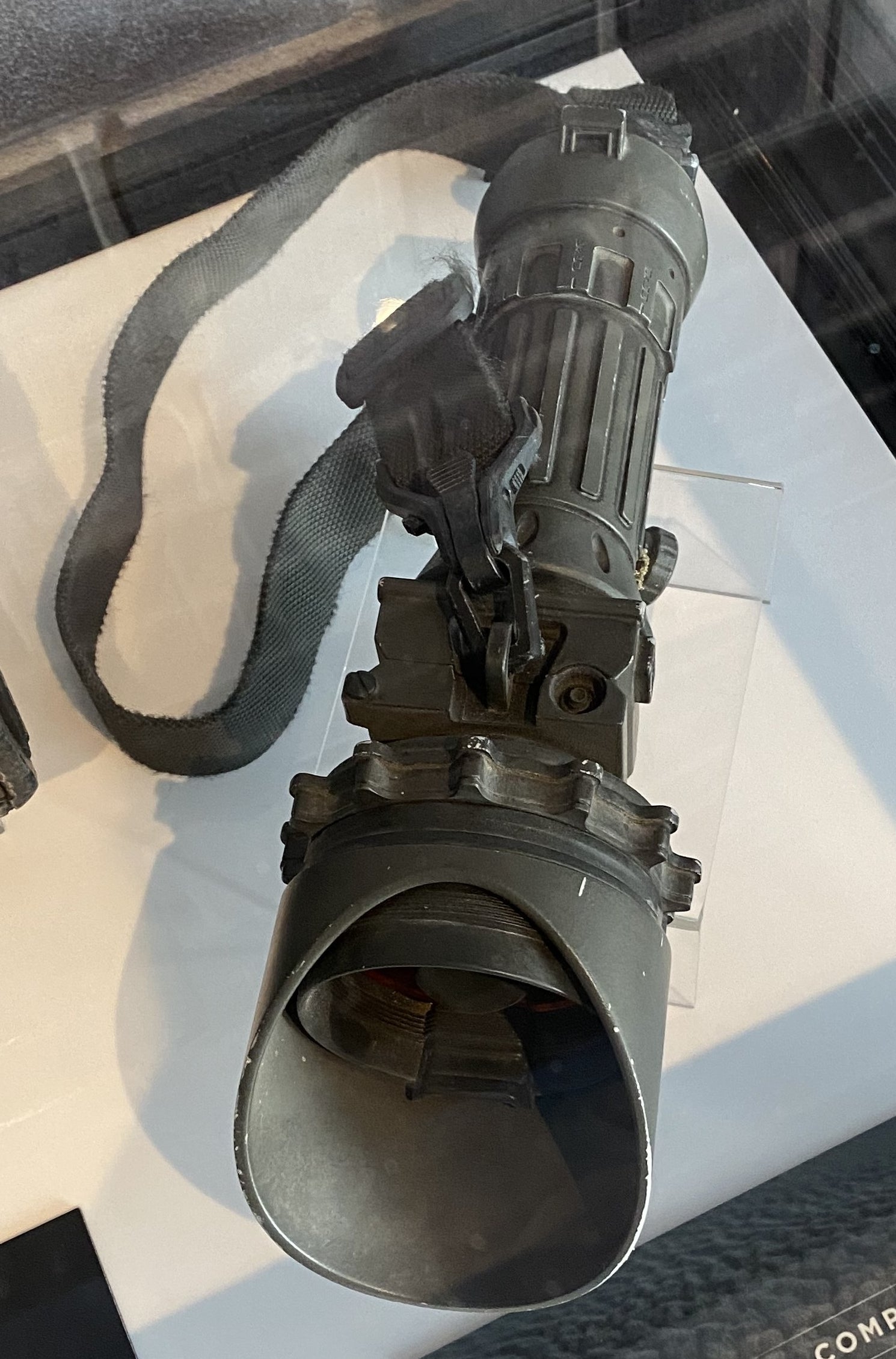 And a Gom Jabbar, which is a "meta-cyanide poisoned needle used to test Paul Atreides' humanity."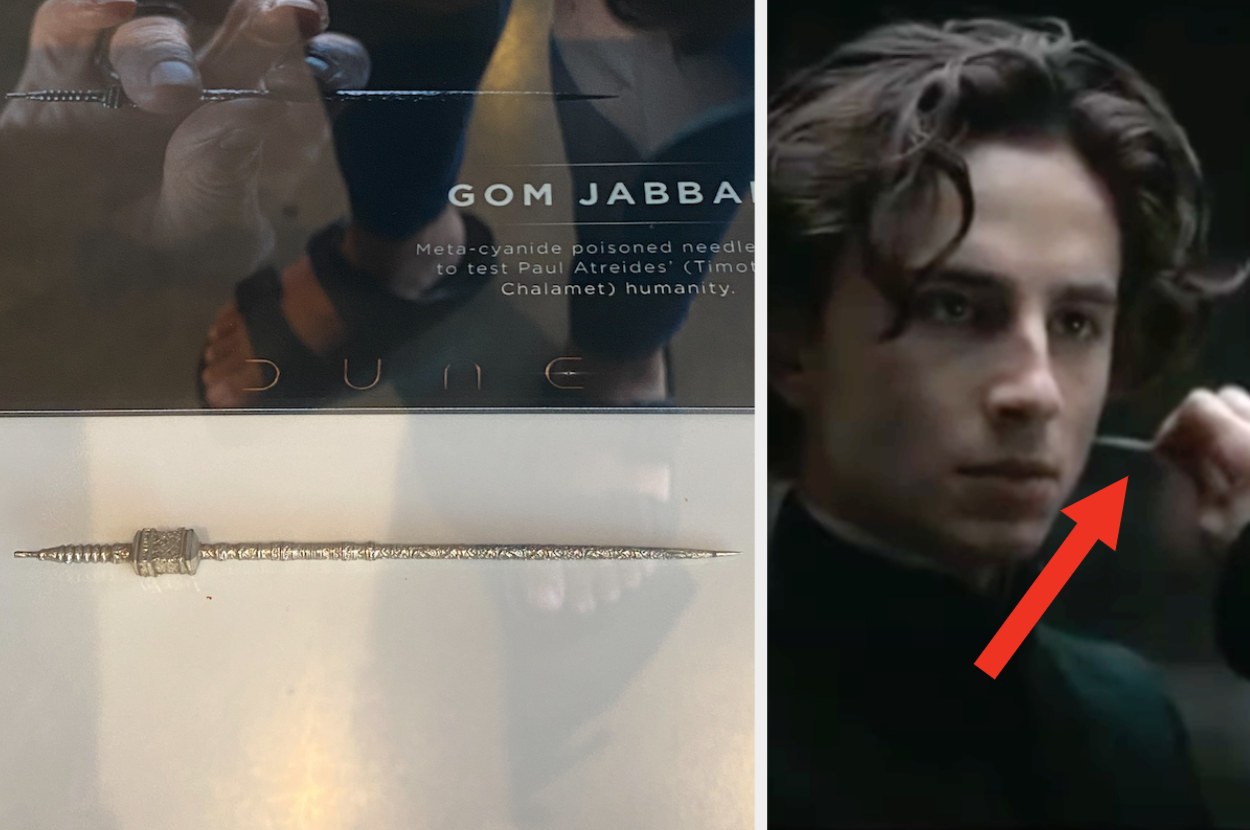 And, of course, you can get ALL the brand new Dune Funko Pop! figurines at the store too!
Some close-ups of these beauties:
Paul Atreides (Timothée Chalamet)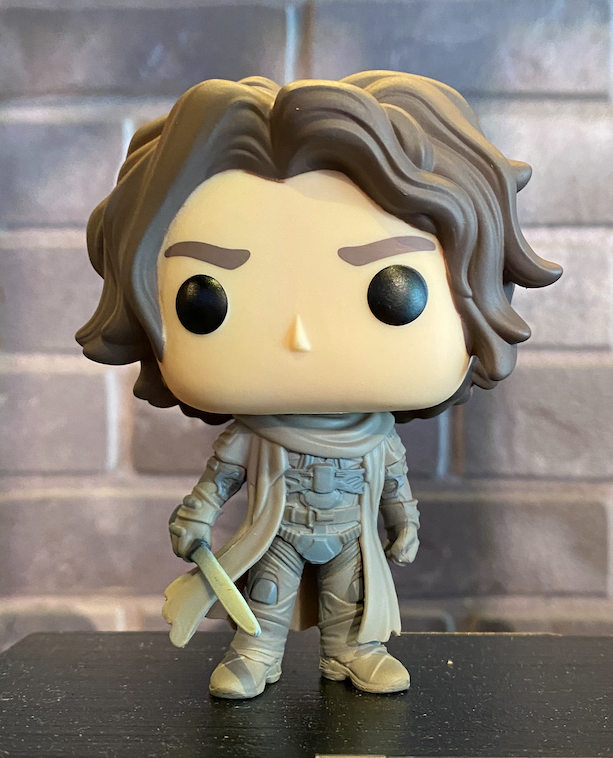 Duncan Idaho (Jason Momoa)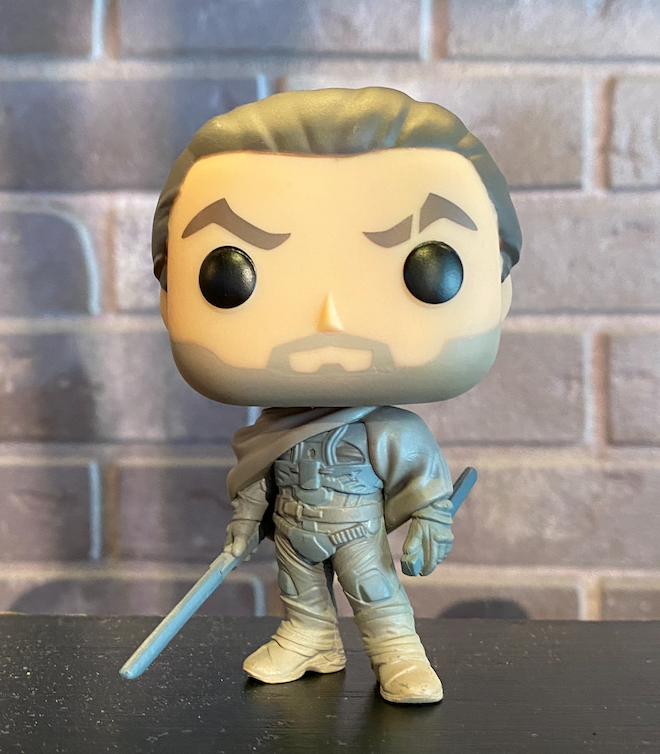 Baron Harkonnen (Stellan Skarsgård)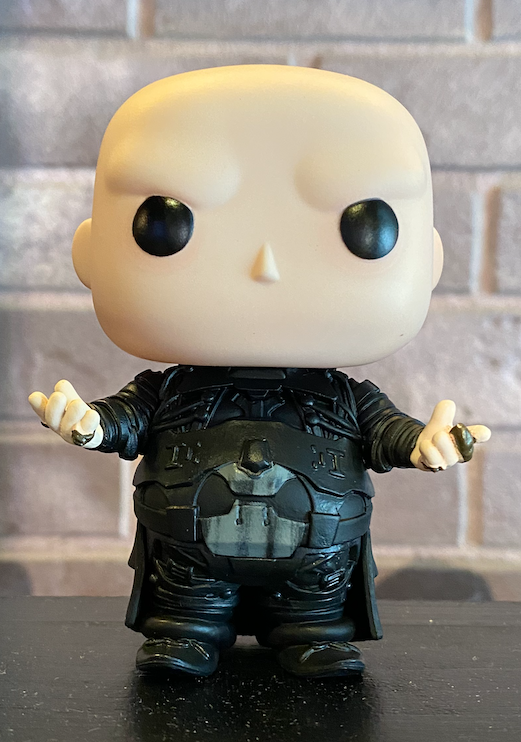 Lady Jessica (Rebecca Ferguson)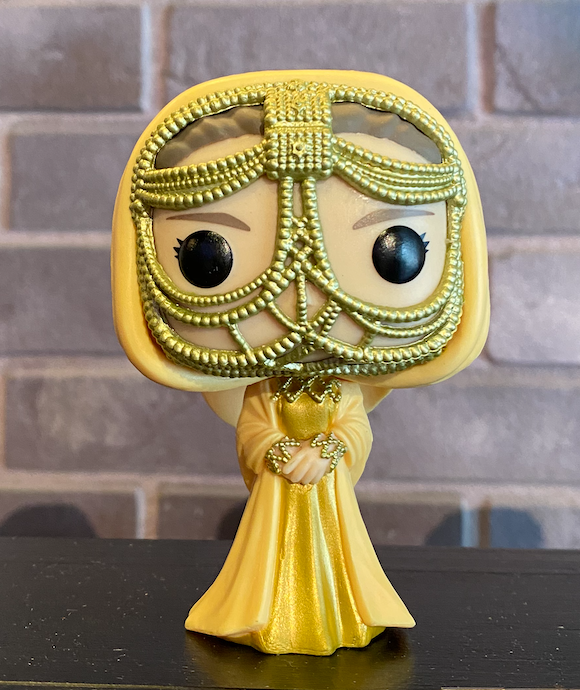 Duke Leto (Oscar Isaac)
Chani (Zendaya)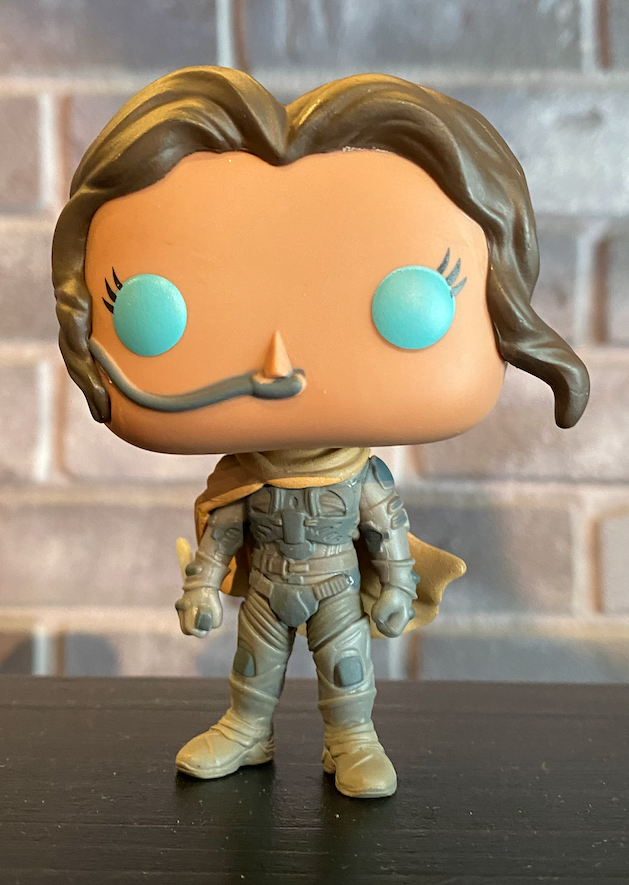 And they even have a couple of figures from David Lynch's 1984 Dune, like OG Paul Atreides (Kyle MacLachlan)...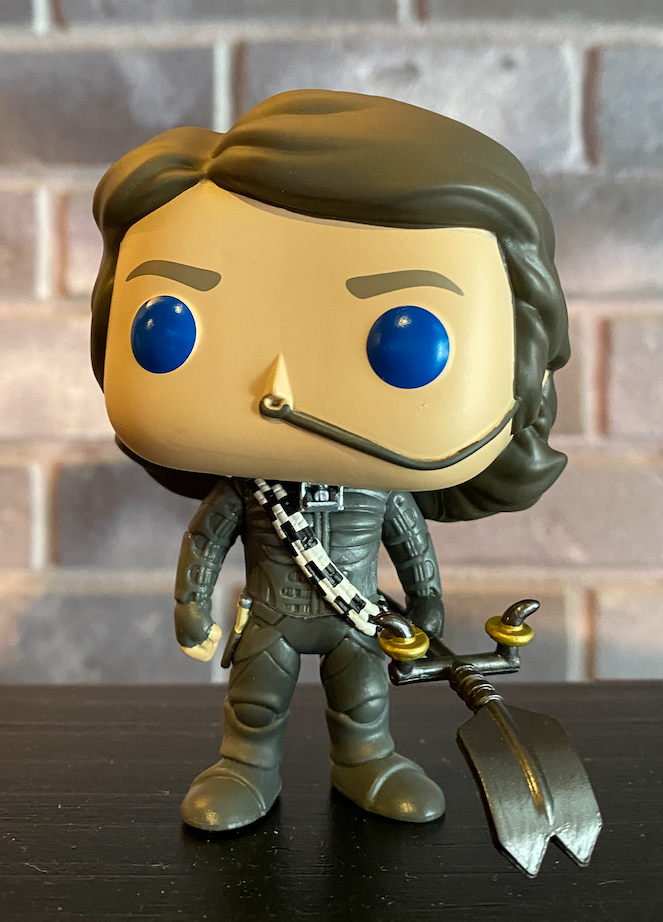 ...and Feyd Rautha (Sting)!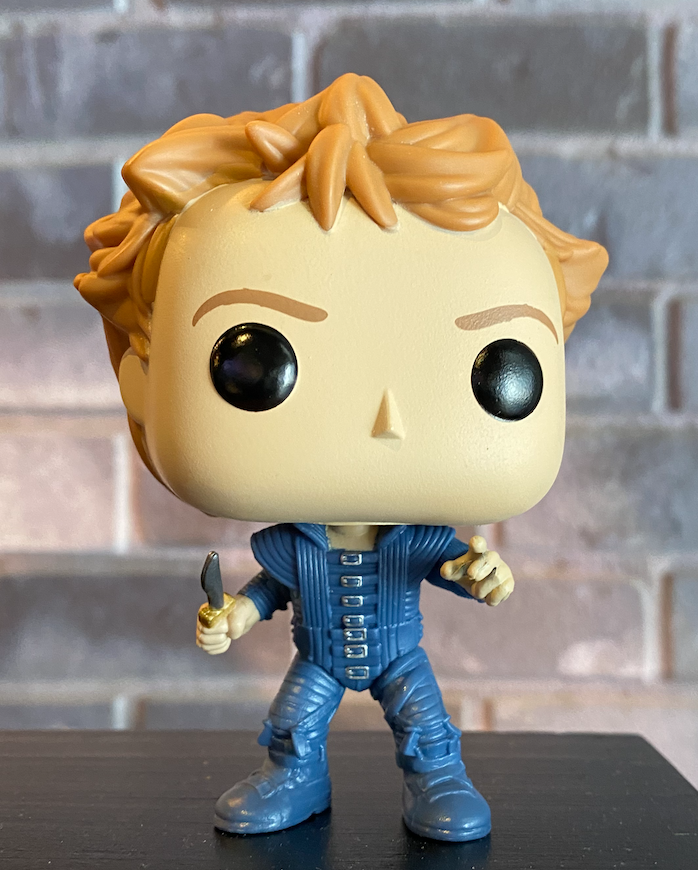 The Dune takeover at Funko Hollywood runs from Oct. 1 to Oct. 15!
Just an FYI, the store is open Wednesday through Friday from 12 p.m. to 6 p.m. and 10 a.m. to 6 p.m. Saturday and Sunday. All customers and staff are required to wear masks covering their nose, mouth, and chin at all times inside the store, including during in-store photo opportunities, regardless of vaccination status. The store will also be operating at reduced capacity.