17 Of The Most Instagrammable Halloween Time Treats At Disneyland
Candy apples, churros, and pumpkin spice...oh my.
by
,
It's time to dust off your Mickey ears and vampire cape, because Halloween Time at Disneyland is back! From the 20th anniversary (!!!) of the Haunted Mansion Holiday celebrating The Nightmare Before Christmas to all the Coco festivities at Plaza de la Familia, there is A LOT to see and do at Disneyland this fall.
But, of course, one of our favorite things about Halloween Time at Disneyland is alllllll the spooky treats. And sometimes the food is so good (and pretty) that you HAVE to share it on Instagram, right? Here's your guide to the most Instagrammable Halloween treats at the ~spookiest~ place on earth:
1.
This Halloween Candy Sundae that includes — get ready for it — two sundaes in one: sour gummy ice cream with raspberry sauce, gummy treats, and fruit candies; and chocolate ice cream with hot fudge and pieces of chocolate candy bars:
2.
This sinfully sweet cookies and cream Mummy Mickey macaron:
3.
This picture-perfect poison skull apple: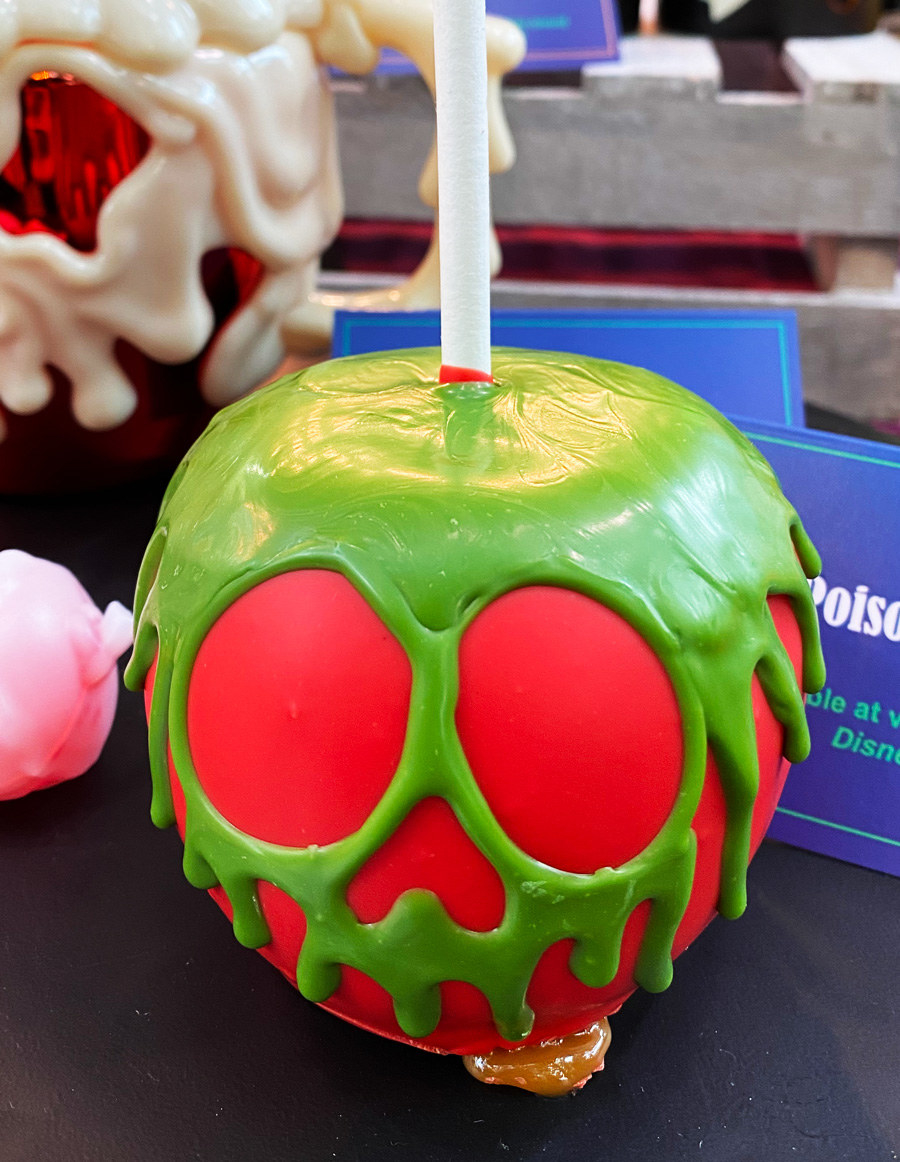 4.
This house-made chocolate-hazelnut funnel cake with Halloween sprinkles and dusted chocolate-espresso powder:
5.
This ~evil~ Cozy Cone macaron filled with peanut butter cream and pretzels:
6.
This Oogie Boogie crispy that'll fill your dreams to the brim with fright: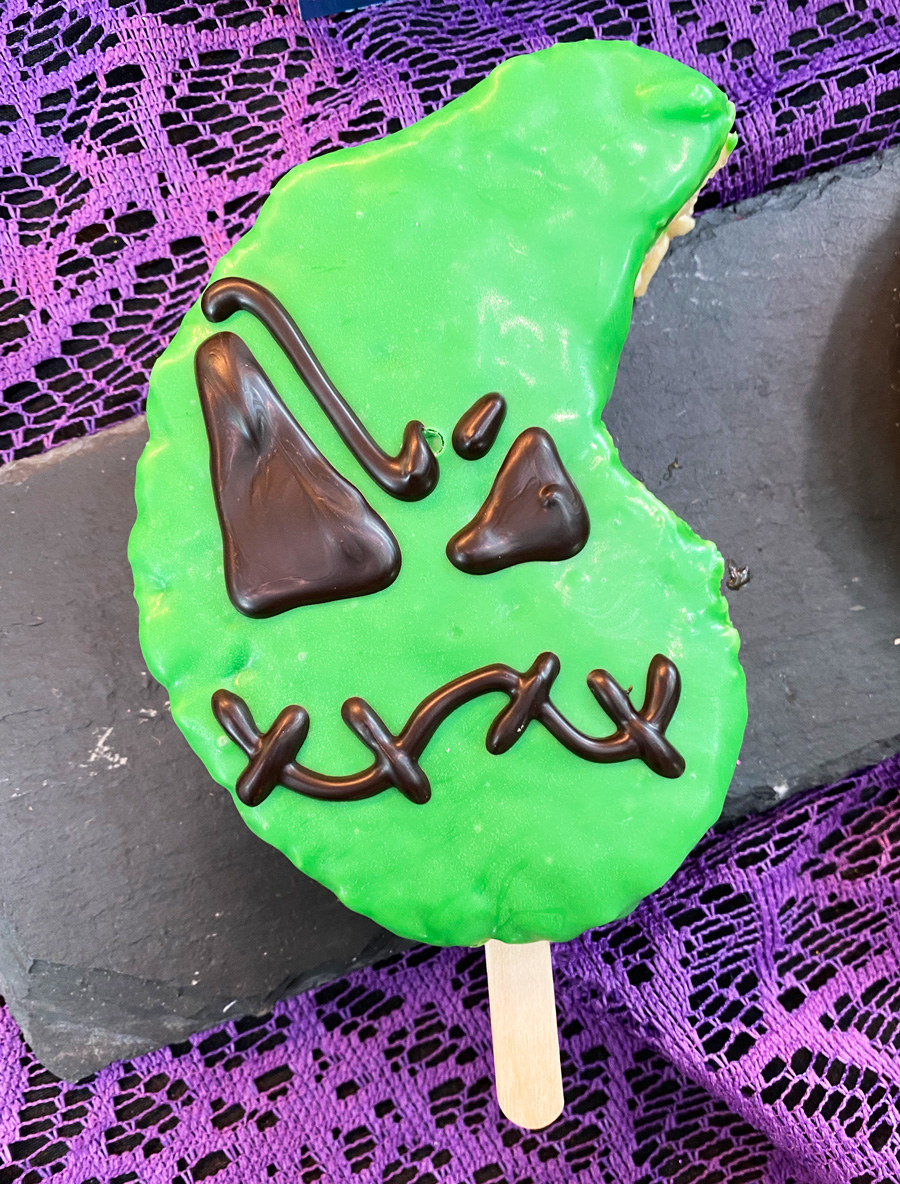 7.
This ghoulish Chocolate & Matcha Churro that's rolled in chocolate cookie crumbs and drizzled with a matcha cream cheese buttercream and strawberry sauce:
8.
This Blood Orange Slush (and Loaded BBQ Pork Fries!!!) that'll 100% make you scream:
9.
This Halloween grey stuff that adds a little ~beastly~ flair to a classic: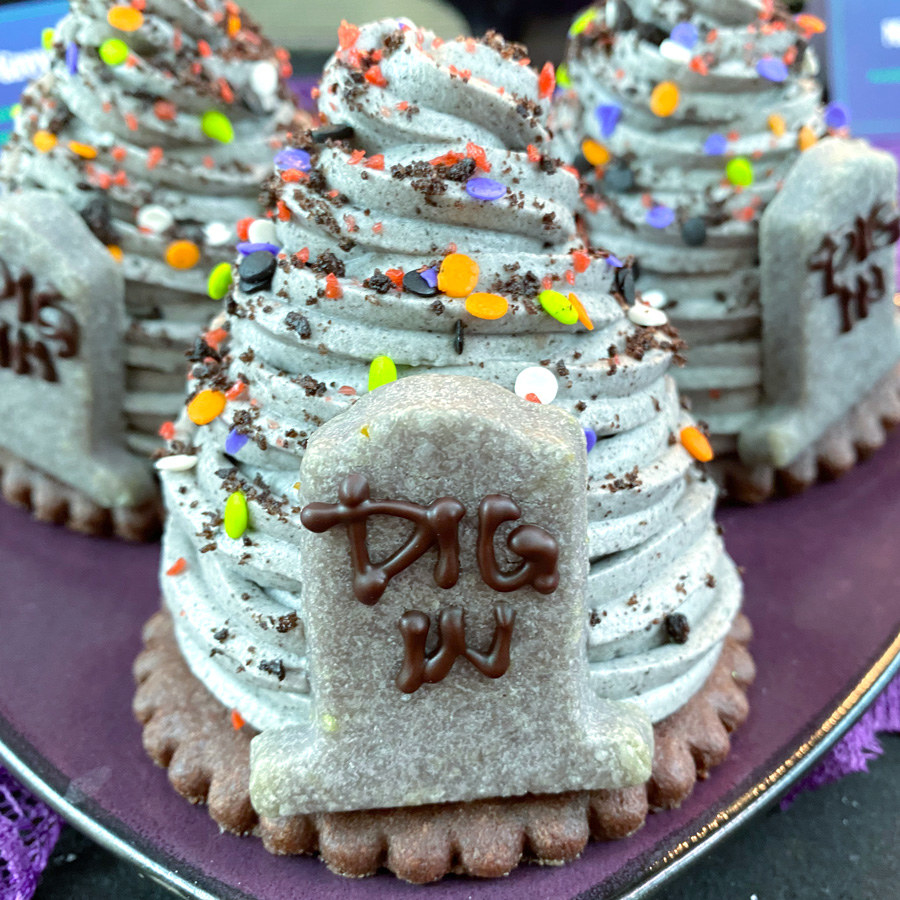 10.
This oh-so-delicious Pumpkin Spice Monkey Bread:
11.
This Minnie Witch Apple that's sure to cast a spell on your heart:
12.
This Spider Web Crispy and Mummy Marshmallow Wand that are almost too cute to eat...ALMOST:
13.
This super-cute Coco cake that includes layers of vanilla cake, a cinnamon "churro" flavored mousse, and is covered in sweet cream cheese frosting: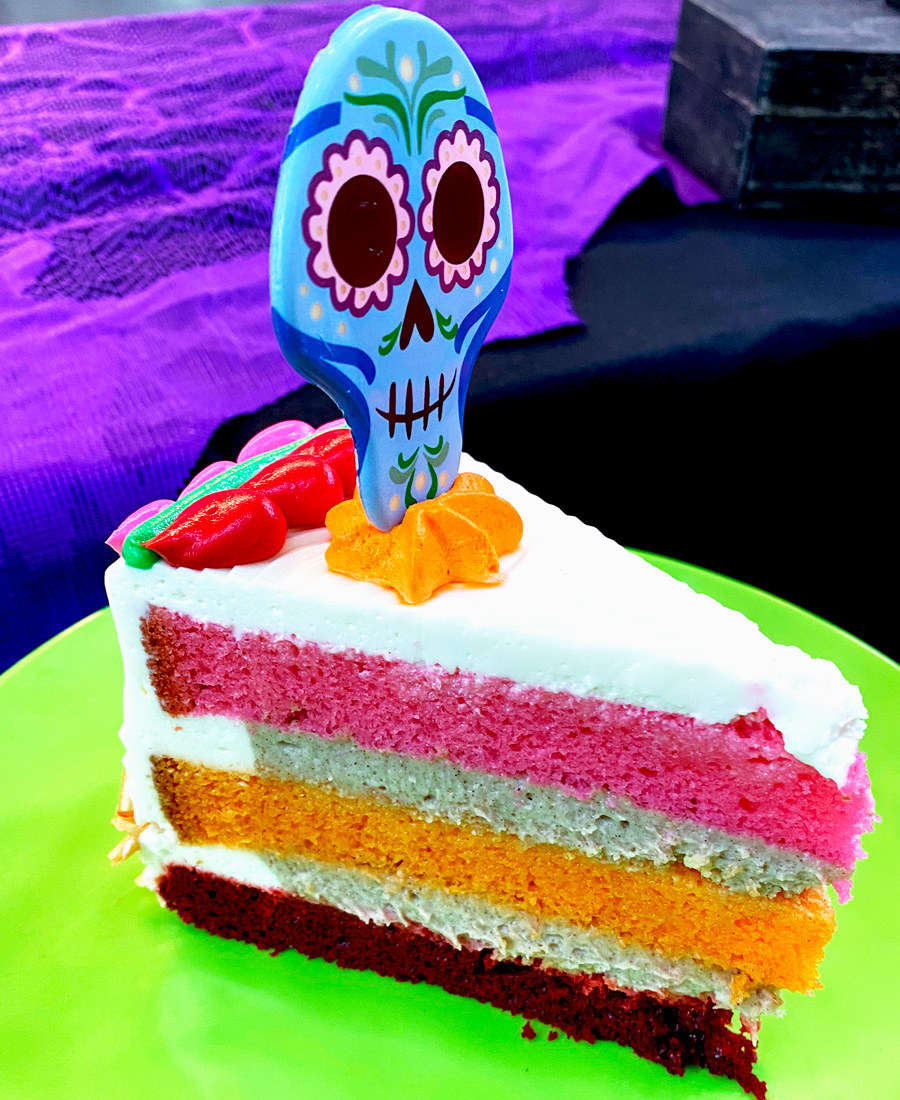 14.
This drool-worthy Pumpkin Cheesecake Funnel Cake complete with pumpkin cheesecake filling and vanilla ice cream topped with whipped cream:
15.
This oh-so-sweet shortbread bat cookie that's dipped in dark chocolate and features a vampire Mickey face: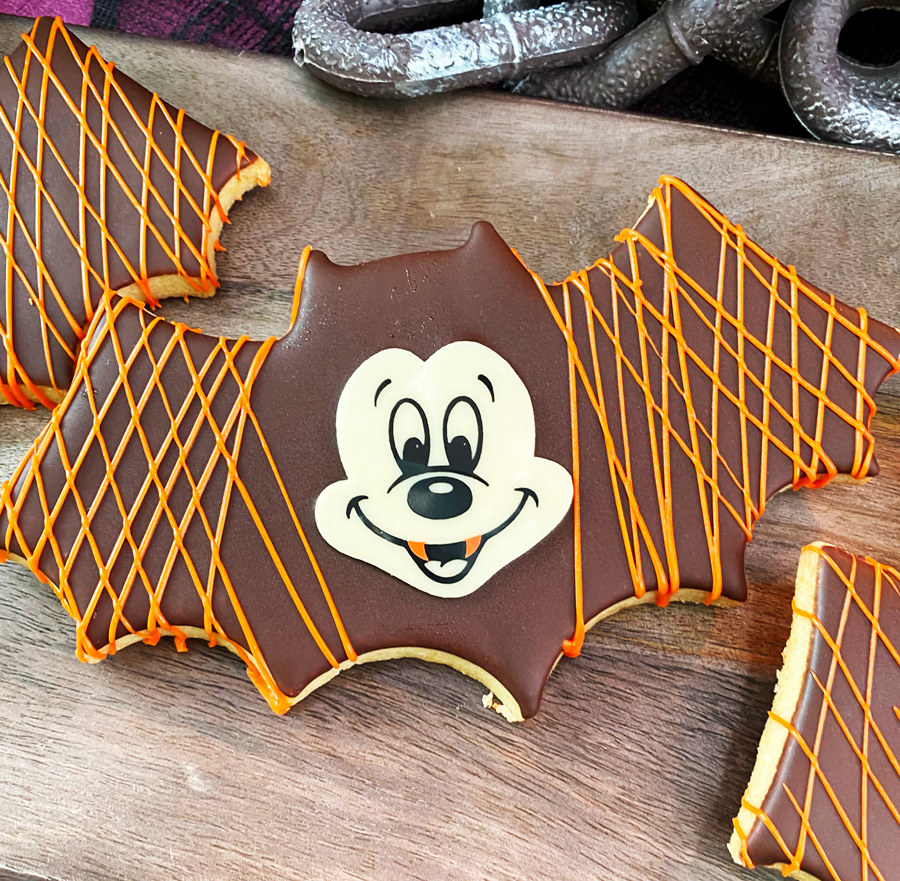 16.
This SUPER pretty Mint-Chocolate Cookie Shake with whipped cream and chocolate cream-filled cookie ears
17.
And finally, although you can't eat it, this soon-to-be-iconic Mickey Mummy Premium Popcorn Bucket that you can fill with buttery, delicious popcorn (that you CAN eat):
Halloween Time at Disneyland Resort runs now through Oct. 31, 2021. Happy hauntings!