"Toy Story 4" Is Taking Over The Disney Store For All Of June And It'll Make You Say, "OMG This Is The Cutest Thing"
The store is taking us to infinity...and beyond!
If you're any kind of Disney fan, then it's probably safe to say you're excited about Toy Story 4. Now, the movie doesn't come out until June 21, but you can actually start celebrating ~waaaay~ before that at the Disney Store!
Here's what fans can expect to enjoy throughout the month of June:
A fun new game called "Star Adventurer," which is basically a cute carnival-styled ball toss game.
Two interactive digital games inspired by the film, featuring Buzz, Woody, the Aliens, as well as newcomers Ducky & Bunny!
And free Toy Story inspired events and trivia for the whole family every day from 3 p.m. to 4 p.m.
BONUS: Guests who participate in the in-store events will get a free sticker and have the opportunity to buy Disney Store exclusive Ducky and Bunny figurines for $5 USD ($7 CAD).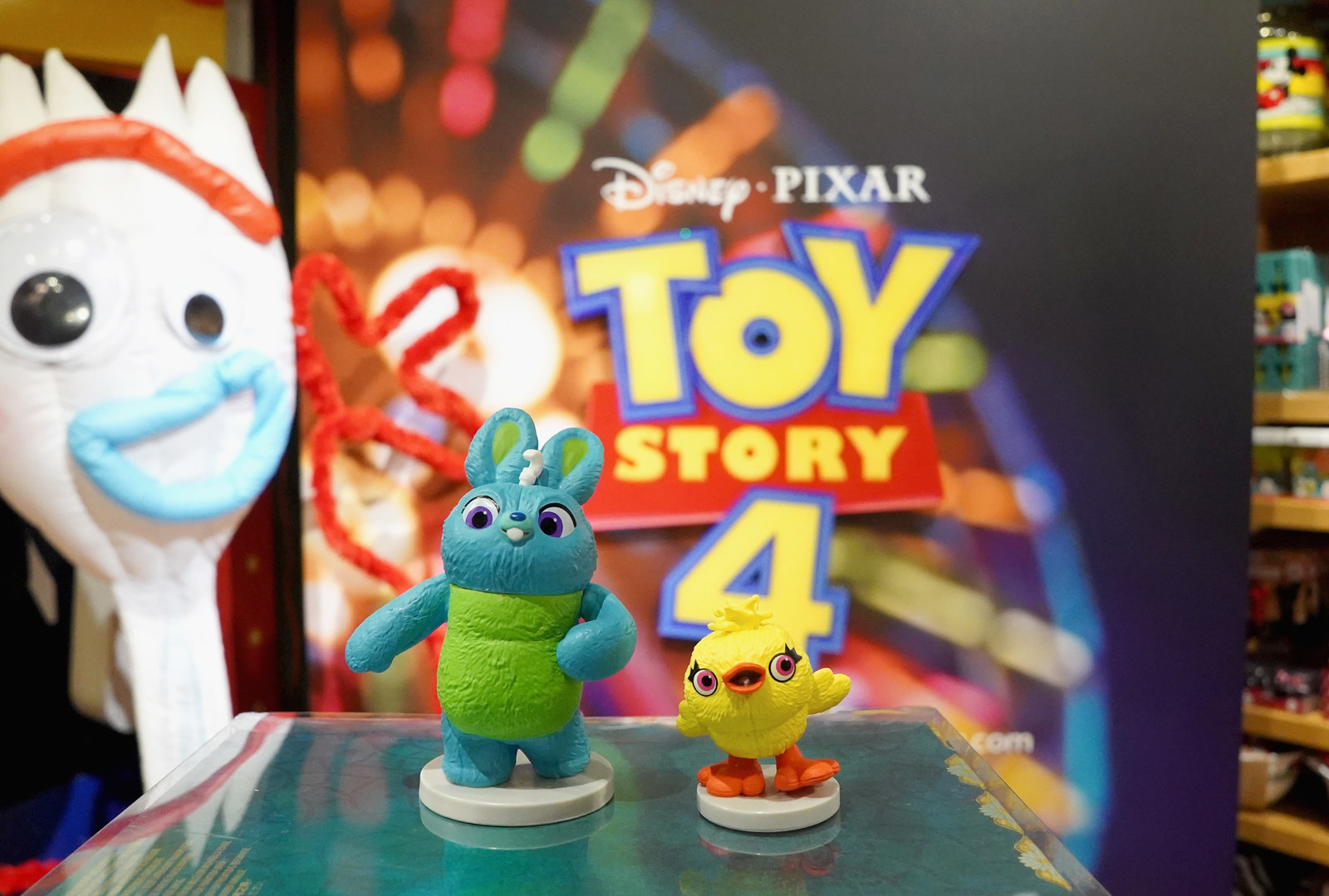 Some of the new toys you'll see in store (as well as online) include the new Toy Story interactive "Talking Action Figures" — they can literally detect other interactive "Talking Action Figures" to unlock special messages between characters!!!
Basically, it's going to be a huge Toy Story party that will take you to infinity and beyond!