Most of us are familiar with Disney princesses and their iconic ~lewks~, yes? But what if their earliest designs became their "final" designs? Well, illustrator and graphic designer Carlos García Romo has imagined just that.
Like Cinderella and Prince Charming rocking some cool capes based on an early design: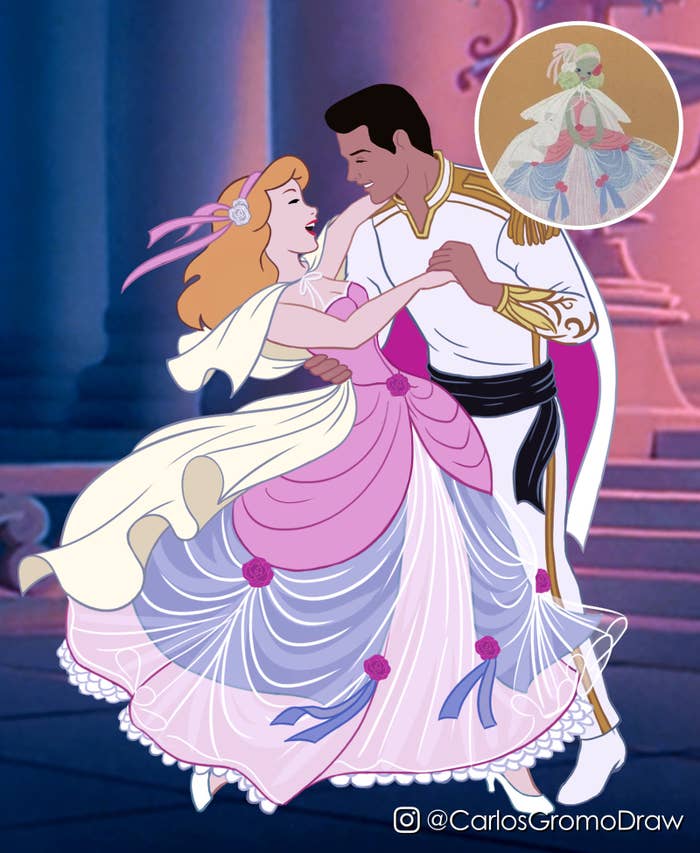 And Sleeping Beauty looking very ethereal in a (not pink OR blue) gown: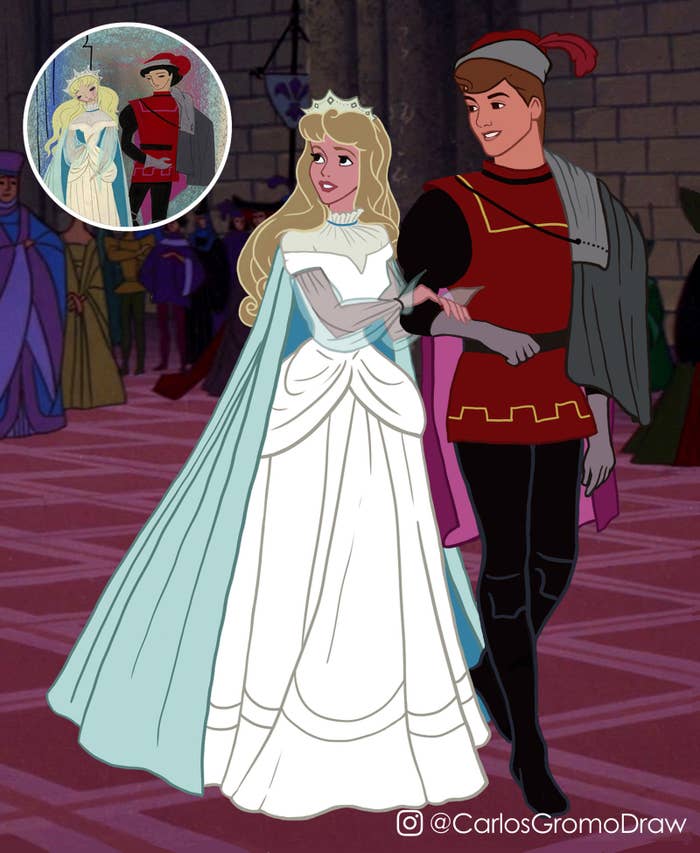 Speaking to BuzzFeed about the inspiration and research for his series, the 25-year-old Spanish artist said:
I enjoy watching documentaries about the creative process behind Disney films, I find them very interesting. Thanks to that interest and research, I thought, "why not adapt the first sketch of a character to its final design?" In a way, it is to pay tribute to the work of all the designers who worked on those characters but who we are not as familiar with.
Here's Snow White, who would've appeared in a romantic wedding gown: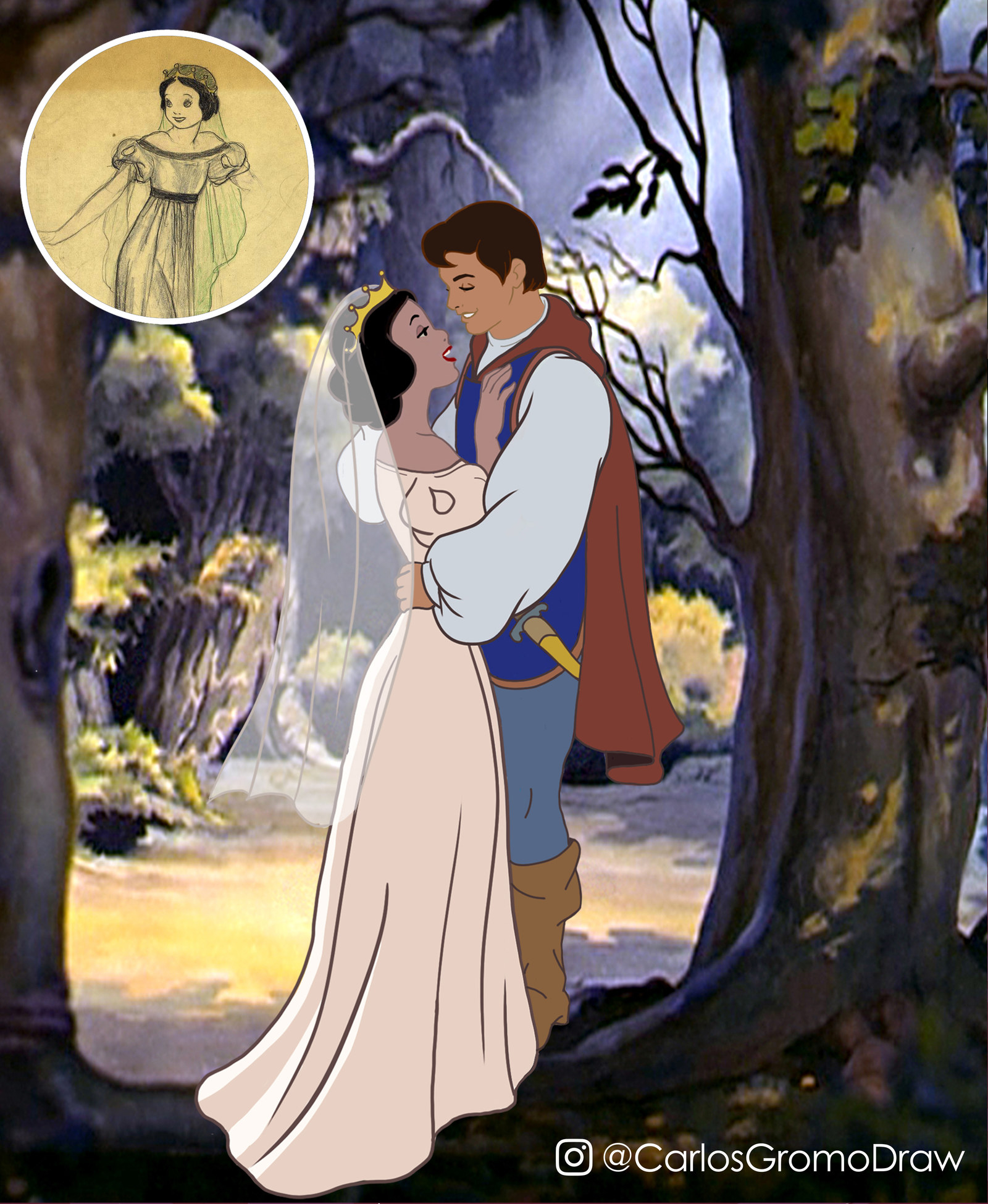 Belle and Beast could've looked a little more ~French~ at one point: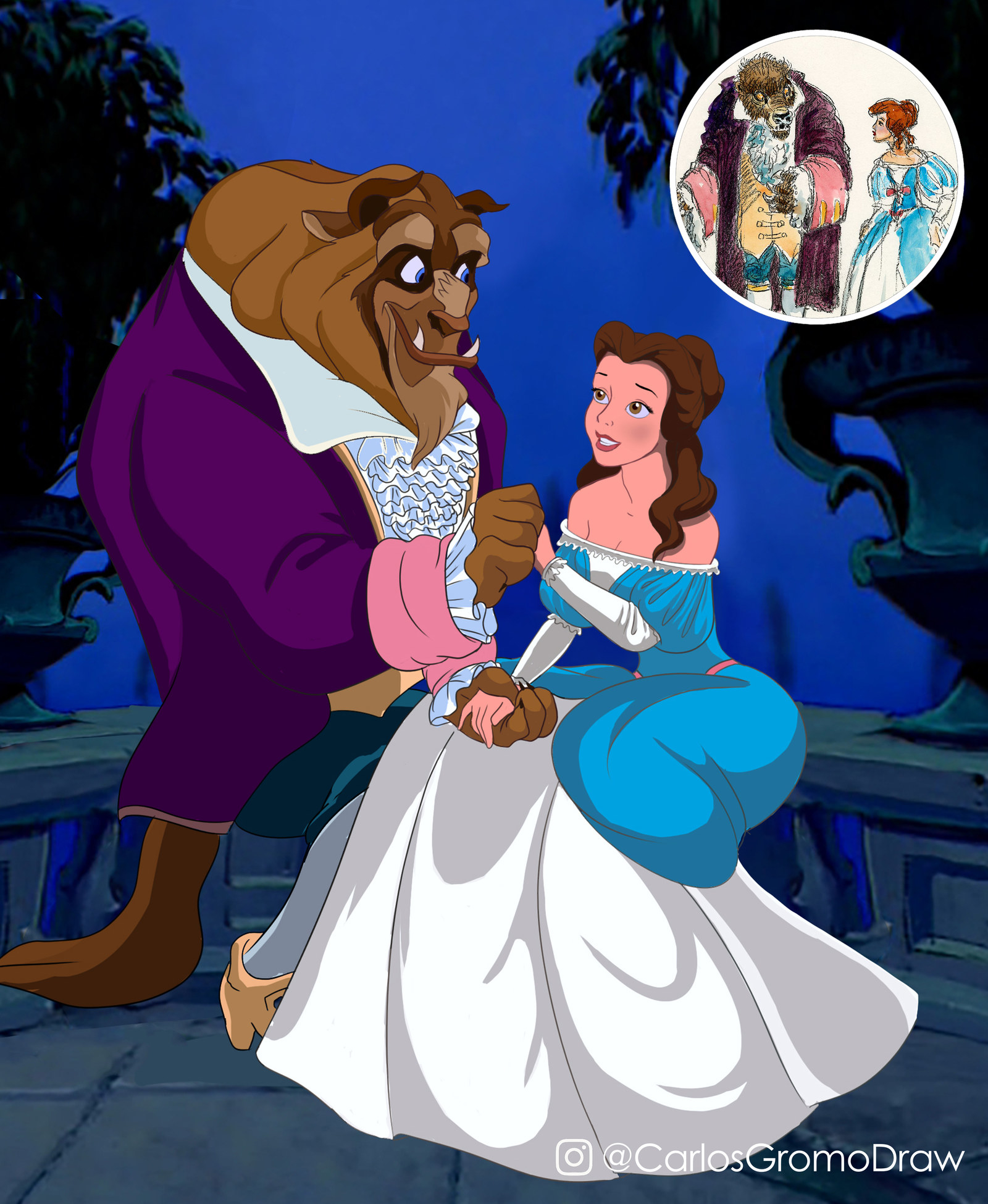 Although Romo has tapped into just a few of his favorite Disney characters so far, there are plans for more. He continued:
It's a project that I want to keep working on. I would like to do all of them, of course, but the Disney world is very big, so I have to choose. It also takes time to do the necessary research, try out compositions and even look for reference images, since each film and character has its own design characteristics.
Finally, Elsa and Anna would've appeared dramatically different (TBH, kinda wish Elsa did have this amazing crown/helmet thing, though!):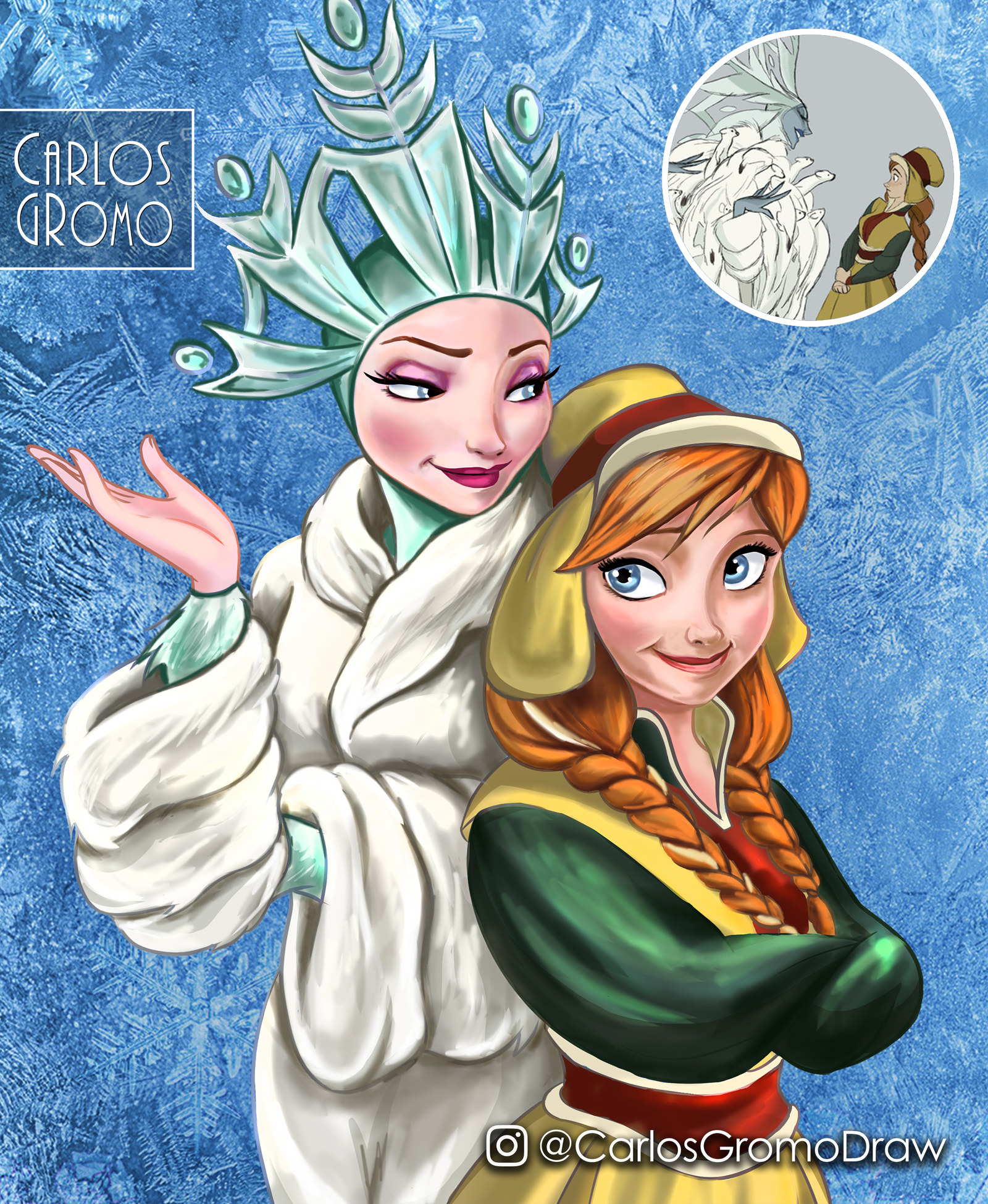 And what does he hope people take away from this project?
I'm very excited to see the impact that my illustrations are having on social media, honestly, I didn't expect it. I wasn't looking for anything in particular, only that people enjoy my work. That alone makes it worth it. I had saved these illustrations for a long time, but I finally decided to publish them and I am very happy that I did.