It's actually called "Glass Gem" corn and it's as beautiful as it sounds.

This was actually part of an April Fool's Day joke by Primo Foods in Australia.

This burger is served at a restaurant called Sixtyseven in Berlin!

McDonald's subscription boxes: Real or Nah

McDonald's

These are fake AF and were part of an April Fool's Day joke.

"Belly Flops" irregular jelly beans: Real or Nah?

JellyBelly

Sorry, they may be pretty but these are fake.
Can You Tell If These Are Fake Or Real Foods?
Oops! The fake foods got the best of you, oh well!
Well, you win some and you lose some, but you still did a very good job!
You have a VERY good eye for fake vs. real food!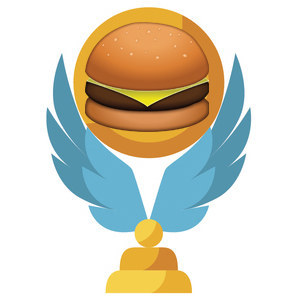 You know fake AF food when you see it, there's no fooling you!