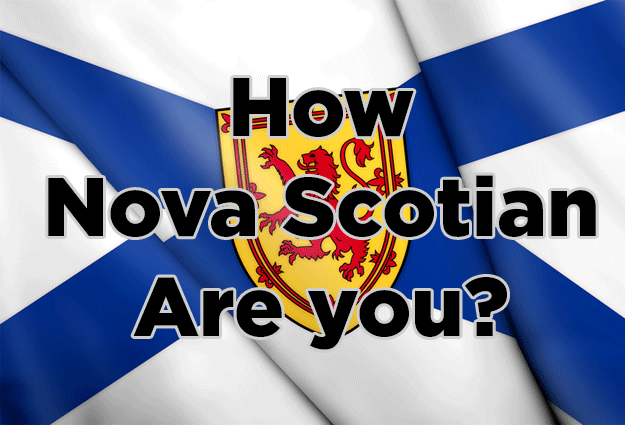 Check off all the things you've done:

Bought lobster directly from a fisherman.

Driven, biked or hiked the Cabot Trail.

Seen someone you know in a film that was shot in the province.

Met someone from the Trailer Park Boys in real life.

Made fun of New Brunswick.

Mentioned how many bars per capita there are in Halifax.

Attended the Apple Blossom Festival.

Taken someone to visit Peggys Cove.

Read something by Alistair MacLeod.

Listened to something by Anne Murray in the past year.

Reminded someone about Joe Howe's role in bringing responsible government to Nova Scotia.

Dug out a neighbour's driveway.

Visited Louisbourg on a class trip.

Swam at Lawrencetown Beach.

Counted how many of your classmates from high school still live in the province.

Sung "Farewell To Nova Scotia."

Sung "Barrett's Privateers."

Lamented how much the government screwed up the Bluenose II rebuild.

Lamented how much the government screwed up the film tax credit.

Called a cigarette a "dart."

Eaten at pizza corner in Halifax.

Gotten in an argument with someone about donairs.

Watched a Rita MacNeil special on CBC.

Seen a live taping of This Hour Has 22 Mintues.

Worn the provincial tartan.

Called a violin a fiddle.

Met someone from the Rankin family.

Been to Tatamagouche, Ecum Secum or Mushaboom.

Taken more than one run to the LC in a single day.

Read Evangeline: A Tale of Acadie.

Cancelled plans because of fog.

Harvested your own mussels.

Explained Alexander Graham Bell's Cape Breton connection.

Helped somebody launch a boat, build a wharf, or winterize a cottage.