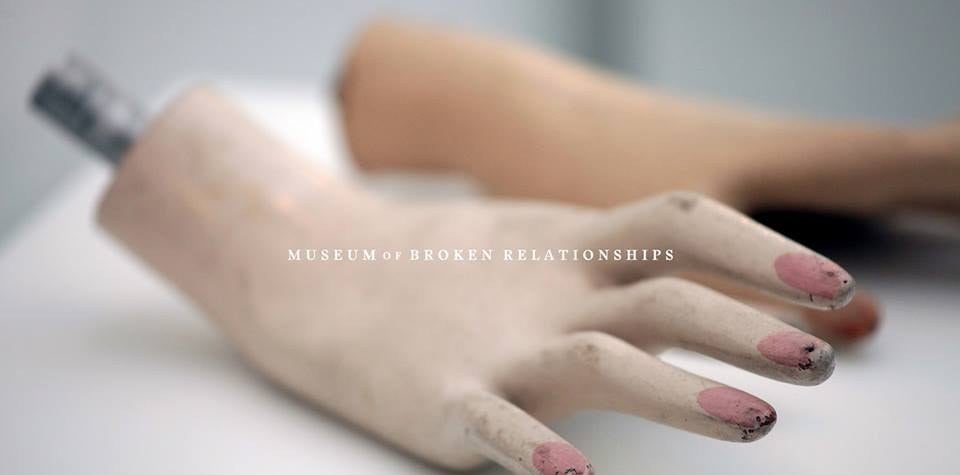 Remember that jacket your boyfriend let you wear once, and you never gave it back because he reached out to your sister with incriminating an IG DM and, well, you like the jacket, so you're keeping it? Or that MAC lipstick your girlfriend left at your place, but then the next day she broke up with you over g-chat, so you never gave it back?
Yeah, well now you can help curate a museum dedicated to the weird shit you and the rest of L.A. have kept as tokens of failed relationships.
The new Los Angeles location will open in May and has set up shop at 6751 Hollywood Blvd., near the tourist-trap that is Hollywood and Highland. Before they open their doors, organizers will be hosting local pop-ups, such as the one they held last week in Silver Lake.
Formed in Croatia in 2006 by Olinka Vištica and Dražen Grubišic, a former couple who are also artists, Museum of Broken Relationships found a permanent home in Zagreb in 2010. MoBR has been hosting exhibitions around the world, but this will be only their second permanent museum.
According to L.A. Weekly, the Hollywood location will house around 100 items of which 30 percent will be sourced by Angelenos. The rest will come from their museum in Croatia. The items will be accompanied by the heartbreaking, weird, creepy, possibly hilarious stories submitted by their owners who will be kept anonymous.
Should you have something you've been holding onto for no good reason, and it's burning a hole in your pocket, MoBR are currently accepting donations; you can register to be a donor here.