Due To The Efforts Of Gumbaynggirr Custodians, Logging Has Been Held Up At Wild Cattle Creek In NSW
It comes after the work in the Nambucca State Forest was also stopped.
On Monday morning, Forestry Corporation temporarily suspended logging work at Wild Cattle Creek, located on the central coast of NSW Australia, because of the efforts of the Gumbaynggirr Conservation Group.
As a form of protest, two people locked themselves onto the machinery on site — a Wangan, Jagalingou and Ngamba man, named Wilkarr Kurikuta, as well as a local person, who wishes to remain anonymous.
Eight hours later, they were cut free from the machinery by a police and charged.
Sandy Greenwood, a Gumbaynggirr custodian and spokesperson, is in the process of taking Forestry Corporation to court. Her statement about the events reads:
"We have given our notice of Trespass to the Forestry Corporation and demanded they stop the logging of all Gumbaynggirr Country for lack of jurisdiction and no conciliation or consent. The NSW Government and Forestry Corp are breaching international and domestic law under the international declaration of Indigenous Peoples' rights.
"We are the Gumbaynggirr people, sovereign custodians of Gumbaynggirr Country, land and waters and we demand an end to logging in these irreplaceable and incredibly ancient publicly-owned forests. Logging must be stopped immediately and they must be conserved for all beings to enjoy."
The sections of the forest that were scheduled to be logged at Wild Cattle Creek are critically important. Not only are they unceded Gumbaynggirr Country, but the forest remains a piece of unburnt refuge for koalas in the area, as it was narrowly missed by the Liberation Trail bushfire last November.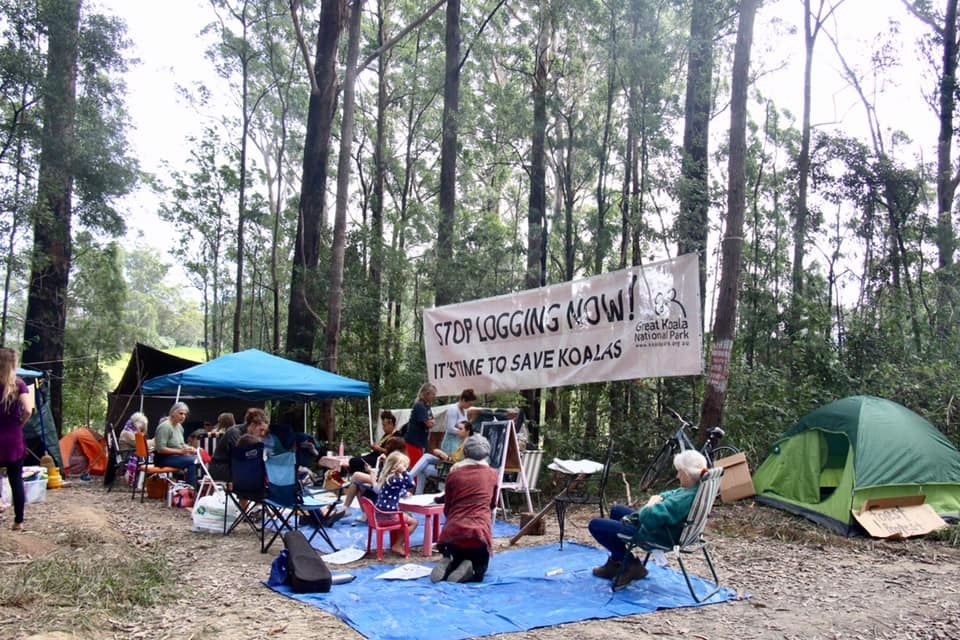 The protests led by the Gumbaynggirr Conservation Group in the last few weeks — both at Nambucca State Forest and its current campaign at Wild Cattle Creek — are just the latest examples of First Nations peoples' challenges to protect unceded land.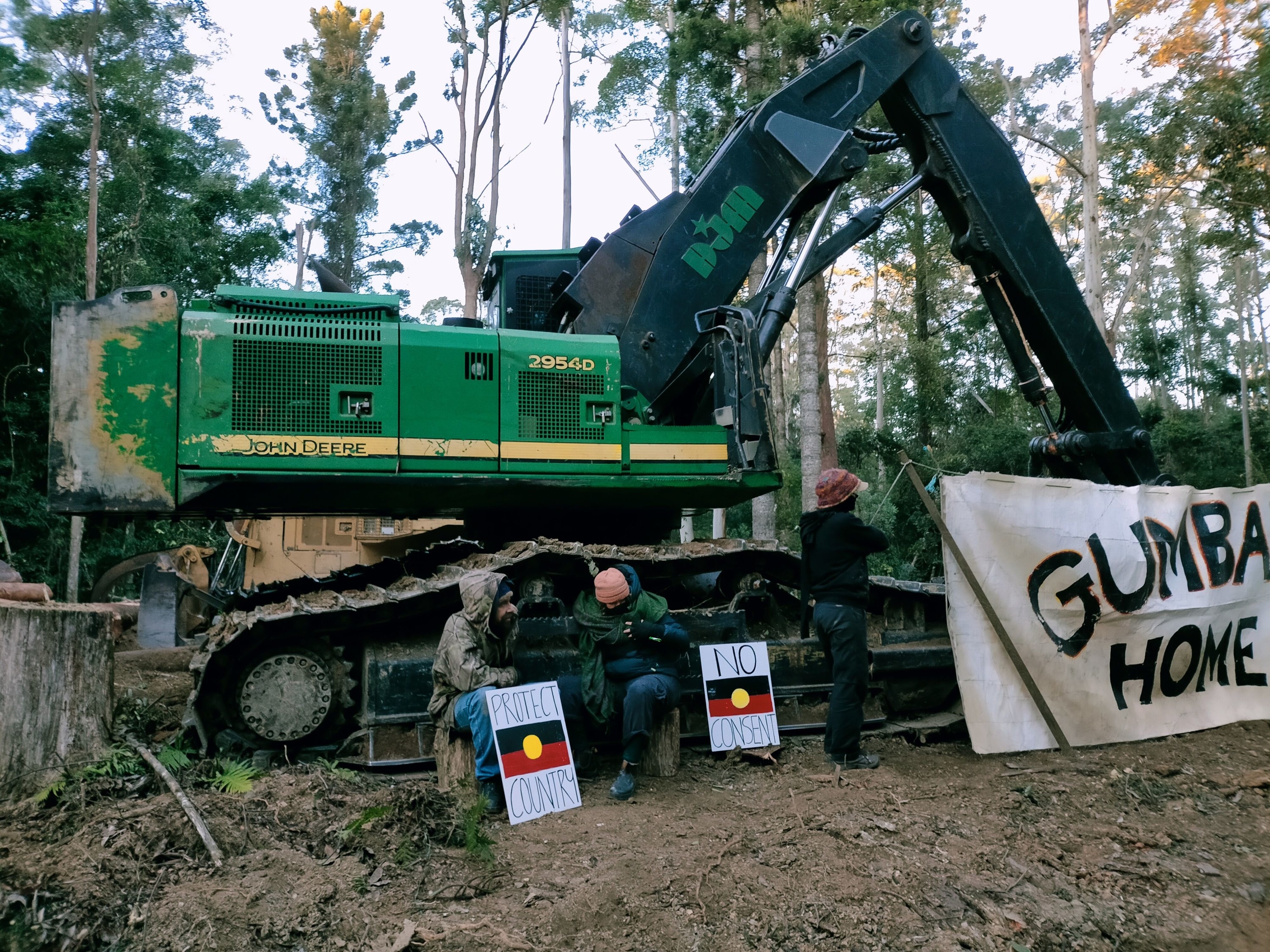 A spokesperson for Forestry Corporation of NSW told BuzzFeed Australia: "There are strict conditions regulating forestry in NSW, which were developed with the input of expert scientific panels to protect and maintain wildlife habitat...and protect Aboriginal cultural heritage."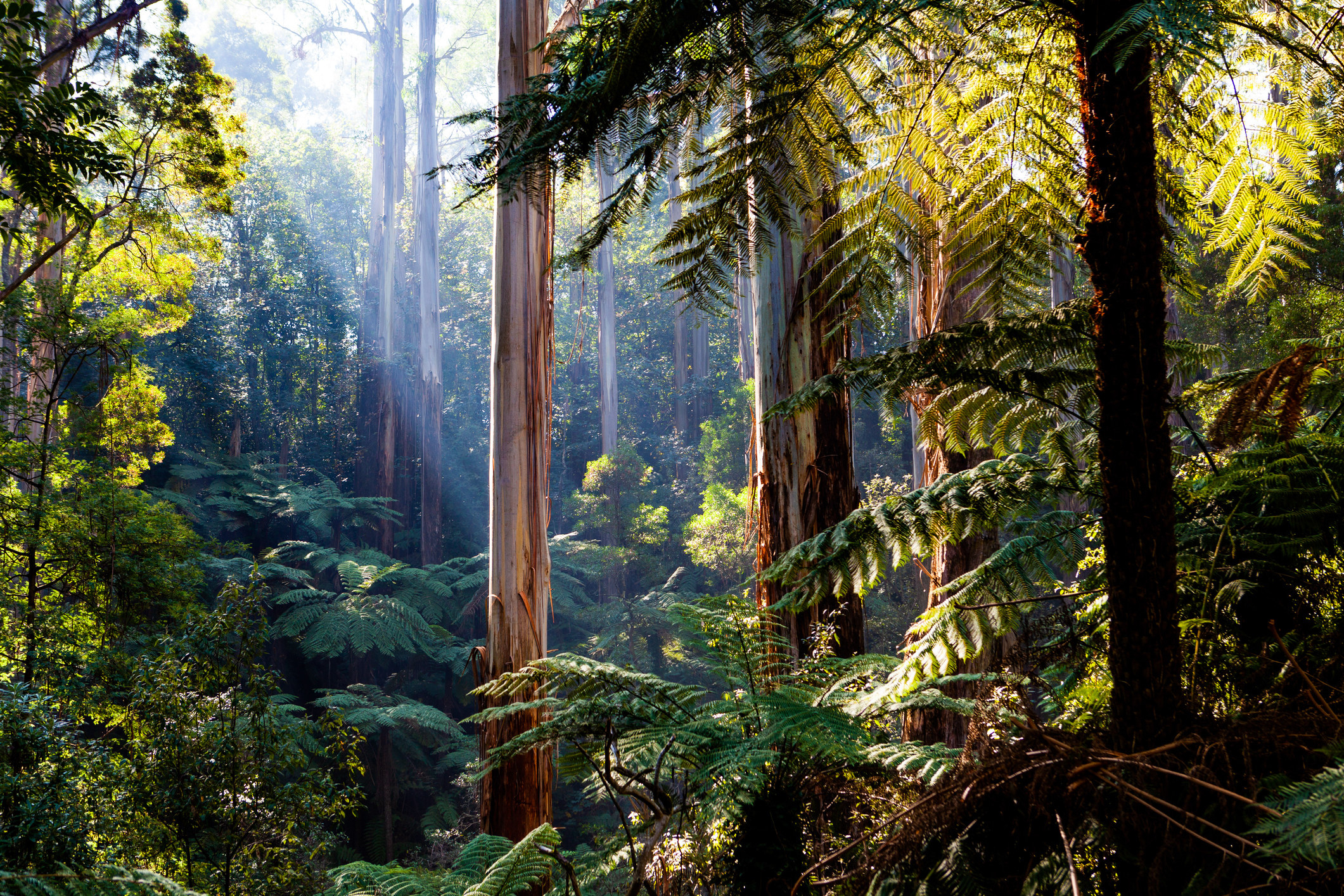 If you would like to follow more of the Gumbaynggirr Conservation Group's story, keep up-to-date on their Facebook page.