So, there's an episode of Boy Meets World titled "And Then There Was Shawn," that is, was, and will forever be terrifying. It starts out pretty normal. The group is talking during class and irritating Feeny — nothing strange about that.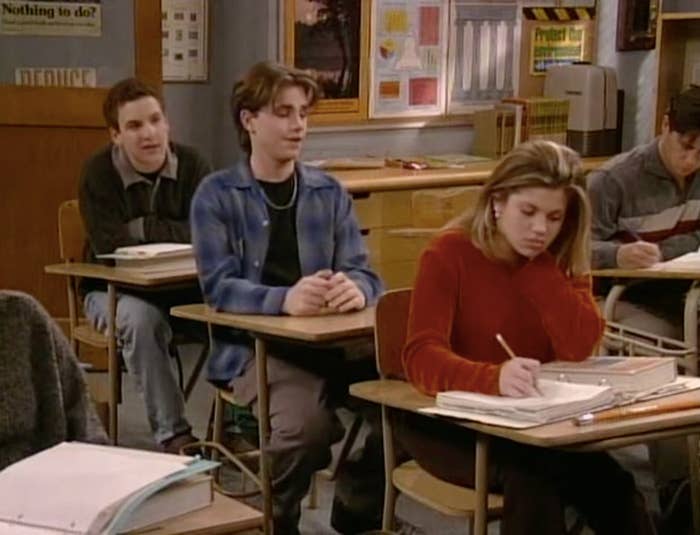 The first sign something's afoot comes when this creepy janitor barges in the room. He dumps some trash and points ahead before silently exiting. Odd.

At first you're like, whatever, this isn't even a Halloween episode, so I don't have to mentally prepare for horror or anything. Feeny gives the group detention and locks them in the classroom, so things appear to be back to normal.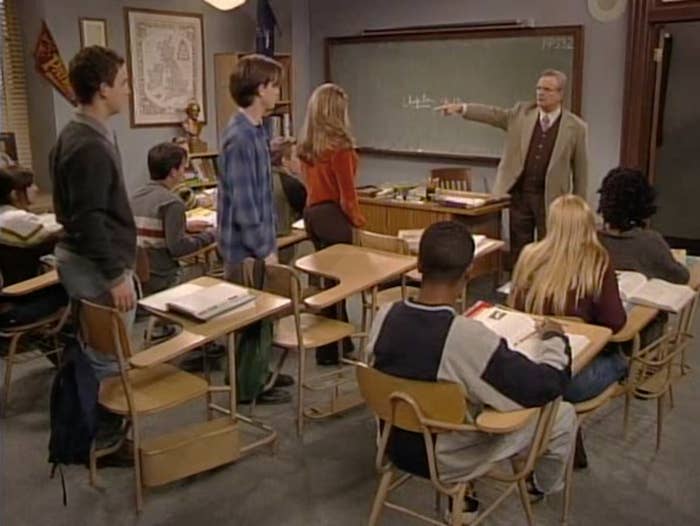 THEN CREEPY JANITOR COMES BACK, lurking through the window. They ask him to unlock the door and he just holds up the keys, smiling like a true weirdo.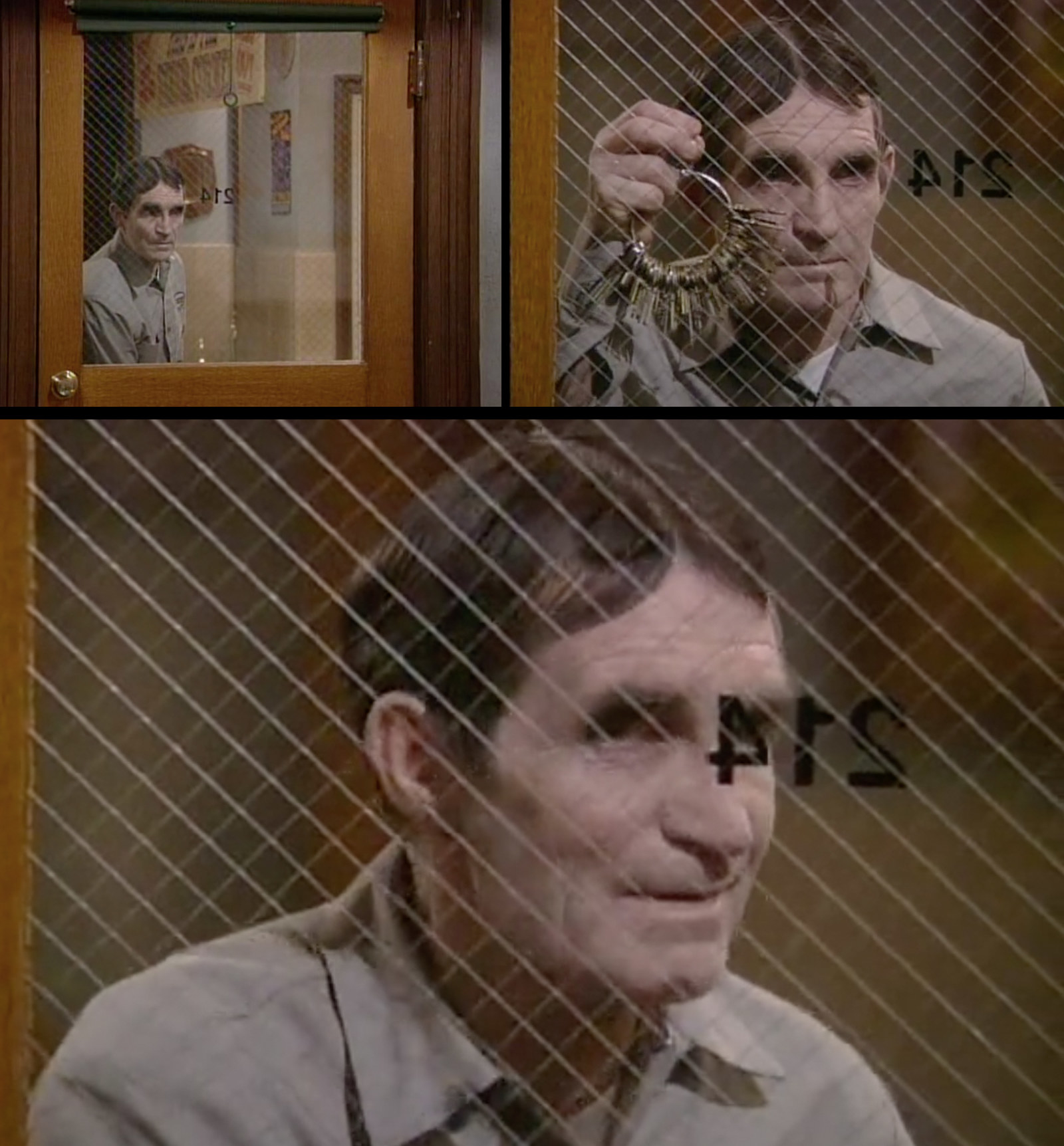 At this point the characters begin acknowledging the creepiness, so you know to buckle up for the ride and tell expect that there's more nerve-racking stuff to come.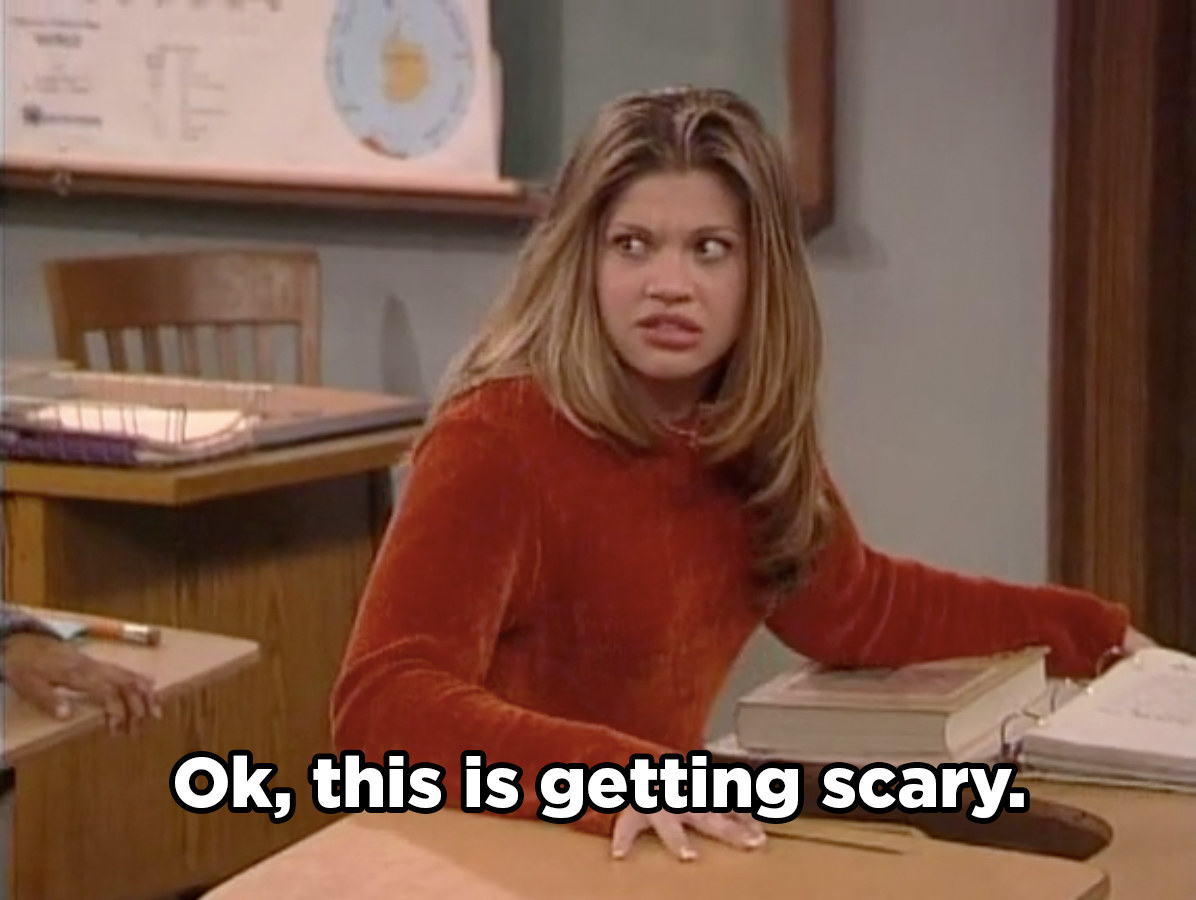 THEN THIS IS WRITTEN IN BLOOD ON THE CHALKBOARD AND IT'S LIKE WHOA, BOY MEETS WORLD, TAKE IT EASY.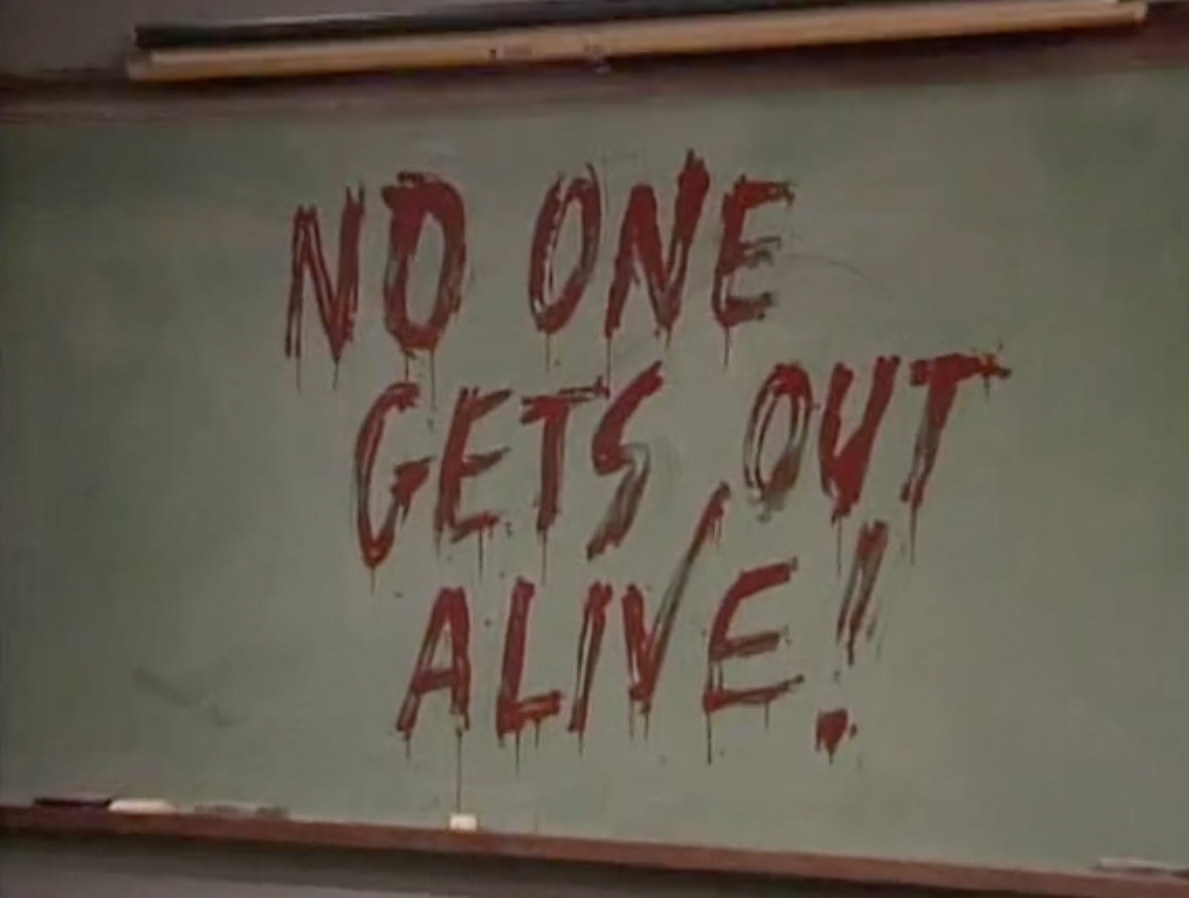 At this point everyone is fully shook and you're sitting there wondering what happened to the charming TV series about Cory and Topanga's beautiful, life-lesson filled, coming of age story?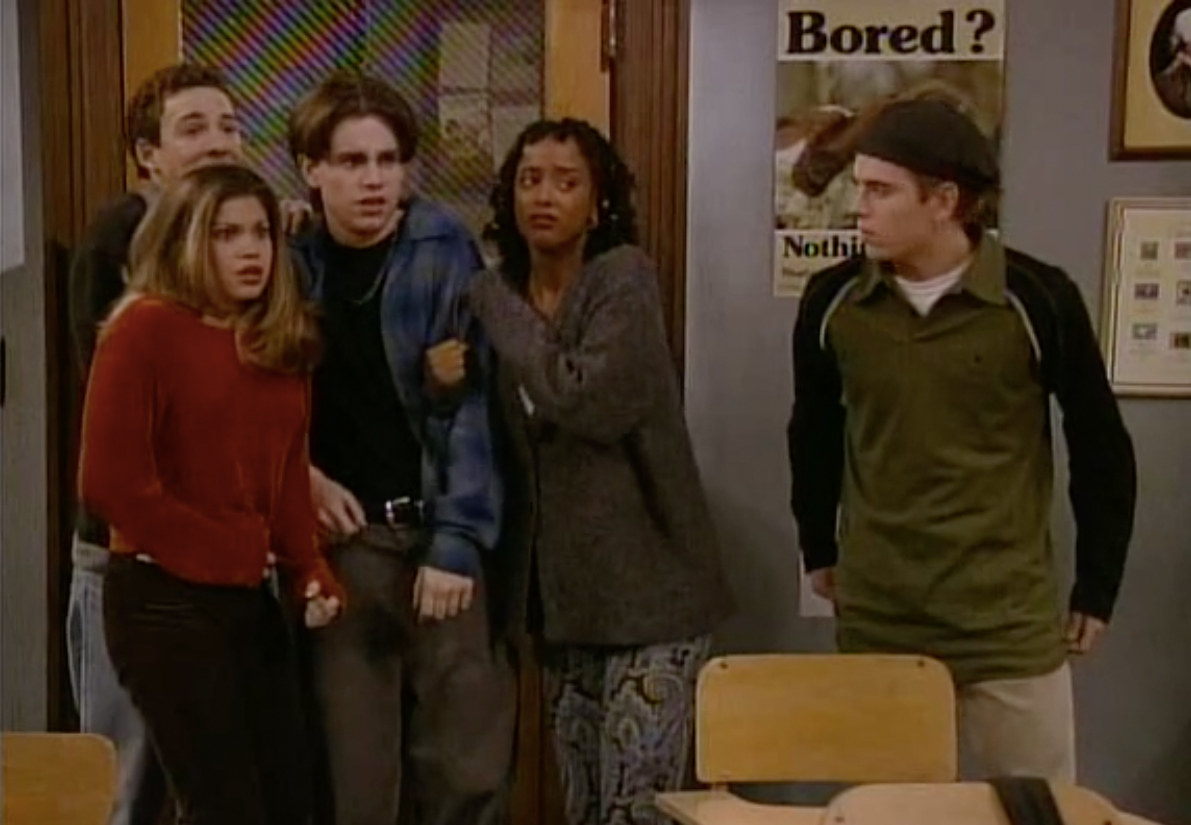 Eric and Jack enter the classroom which provides some comic relief, and you think maybe the episode will chill out...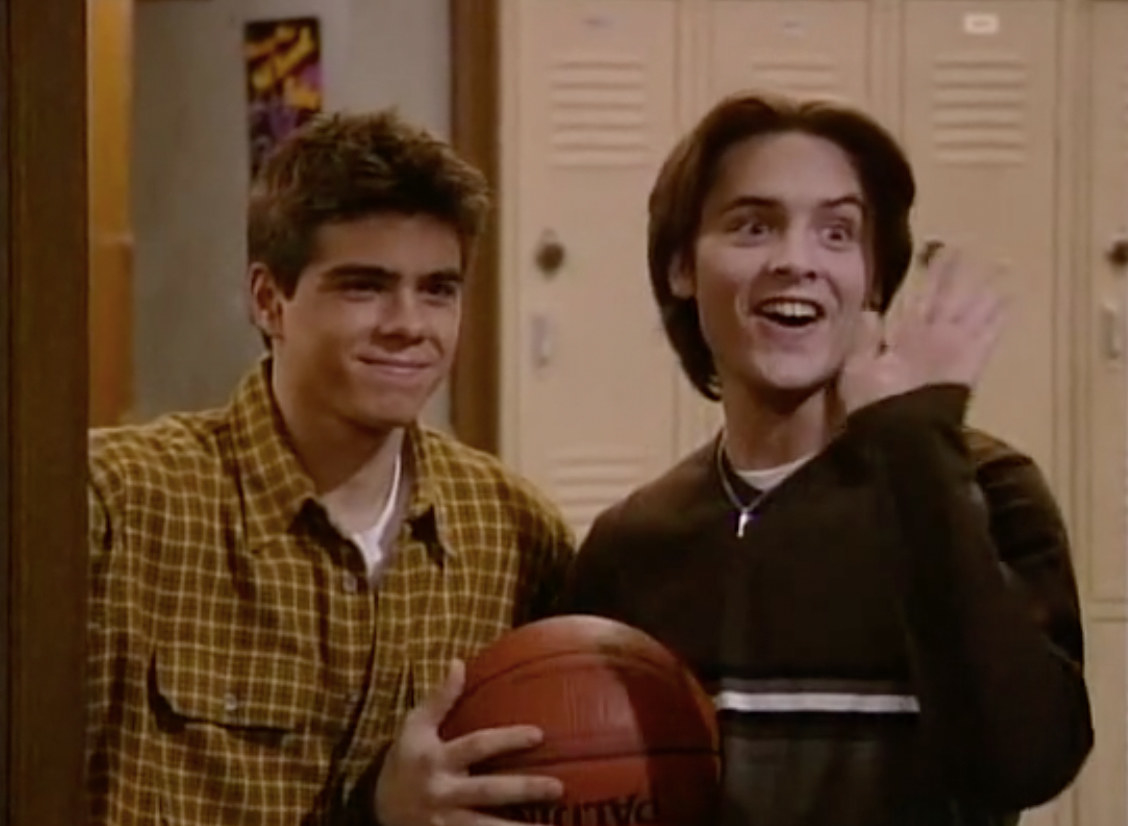 BUT IT DOESN'T BECAUSE THEN A DUDE GETS STABBED IN THE HEAD WITH A GIANT PENCIL.
Then the group runs out of the classroom and the lights flicker off and on while deeply disturbing music plays.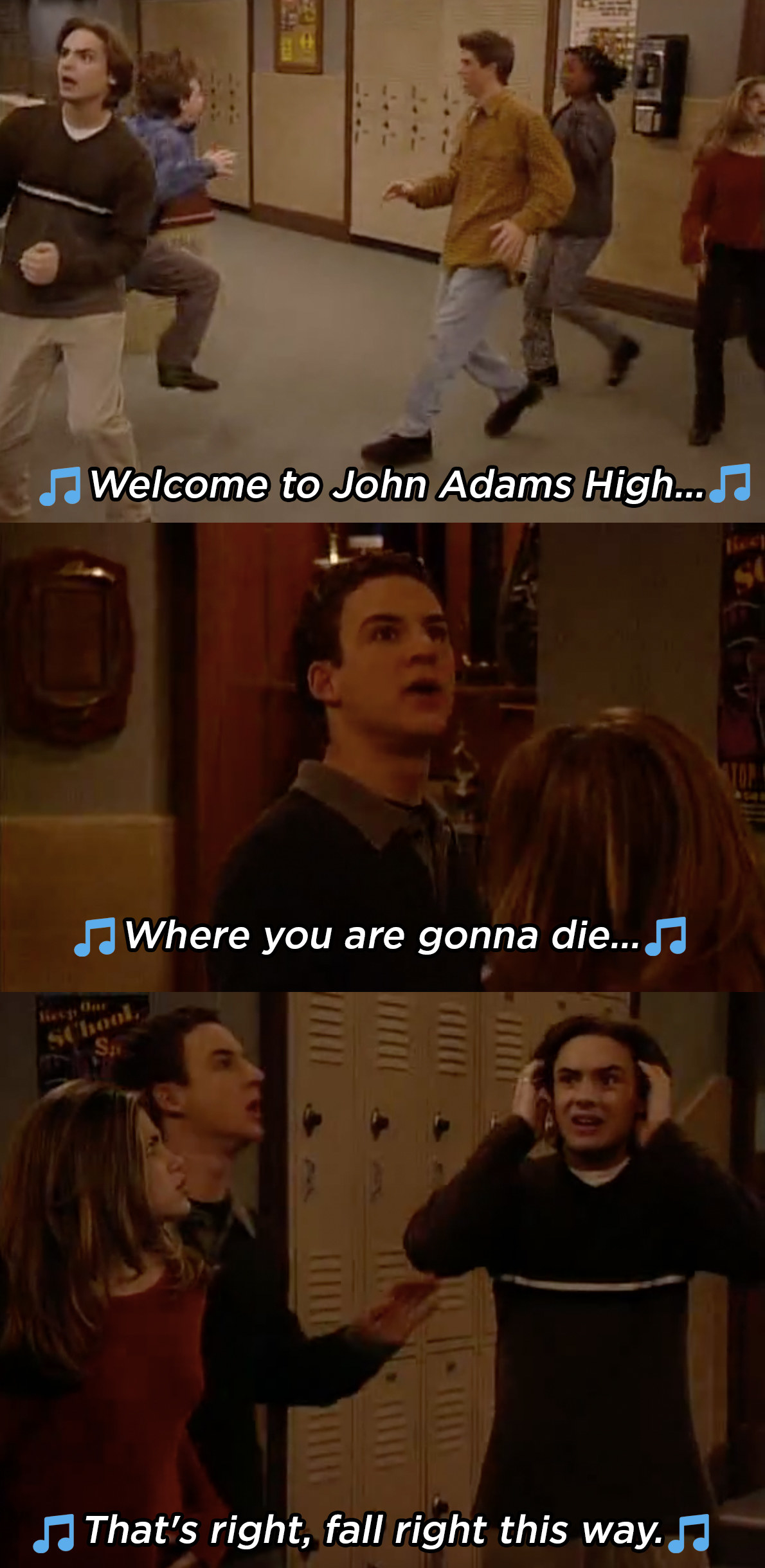 At this point you just want to close your eyes and think about happier times for Cory and Topanga.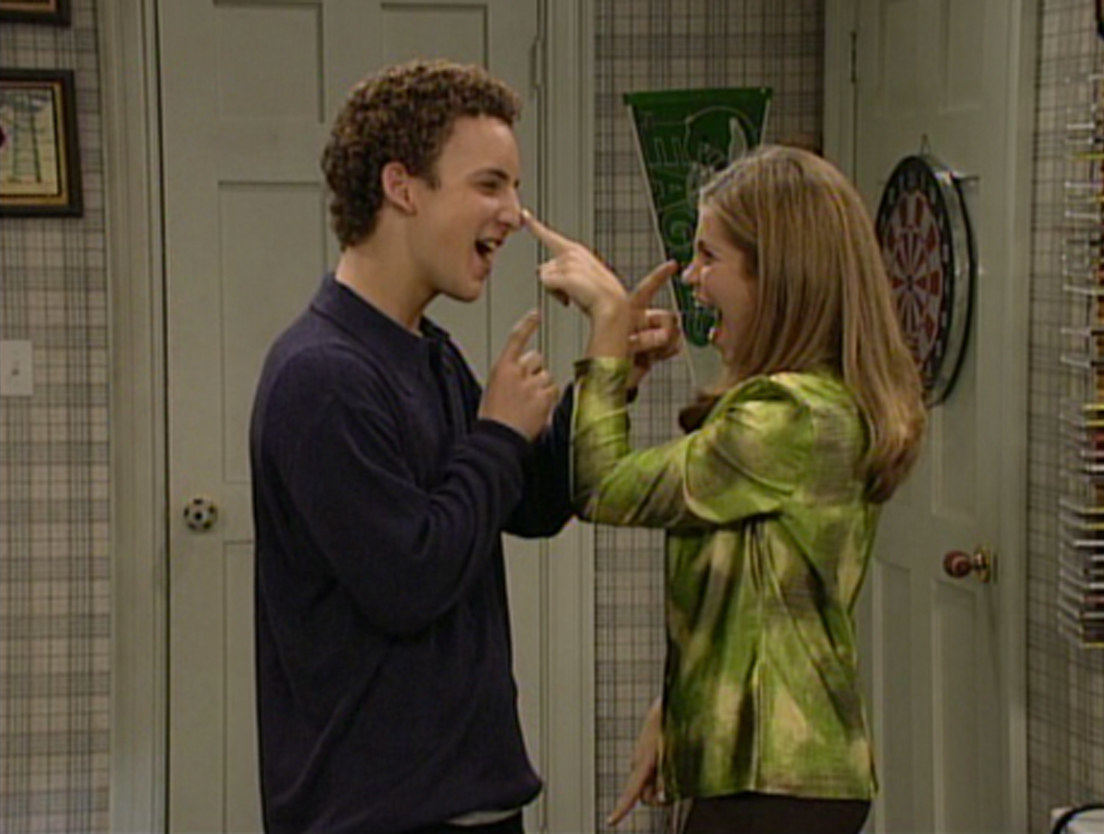 But the episode continues scaring you. A figure sprints past the group when they're turned around and the traumatic flickering lights + spooky music return.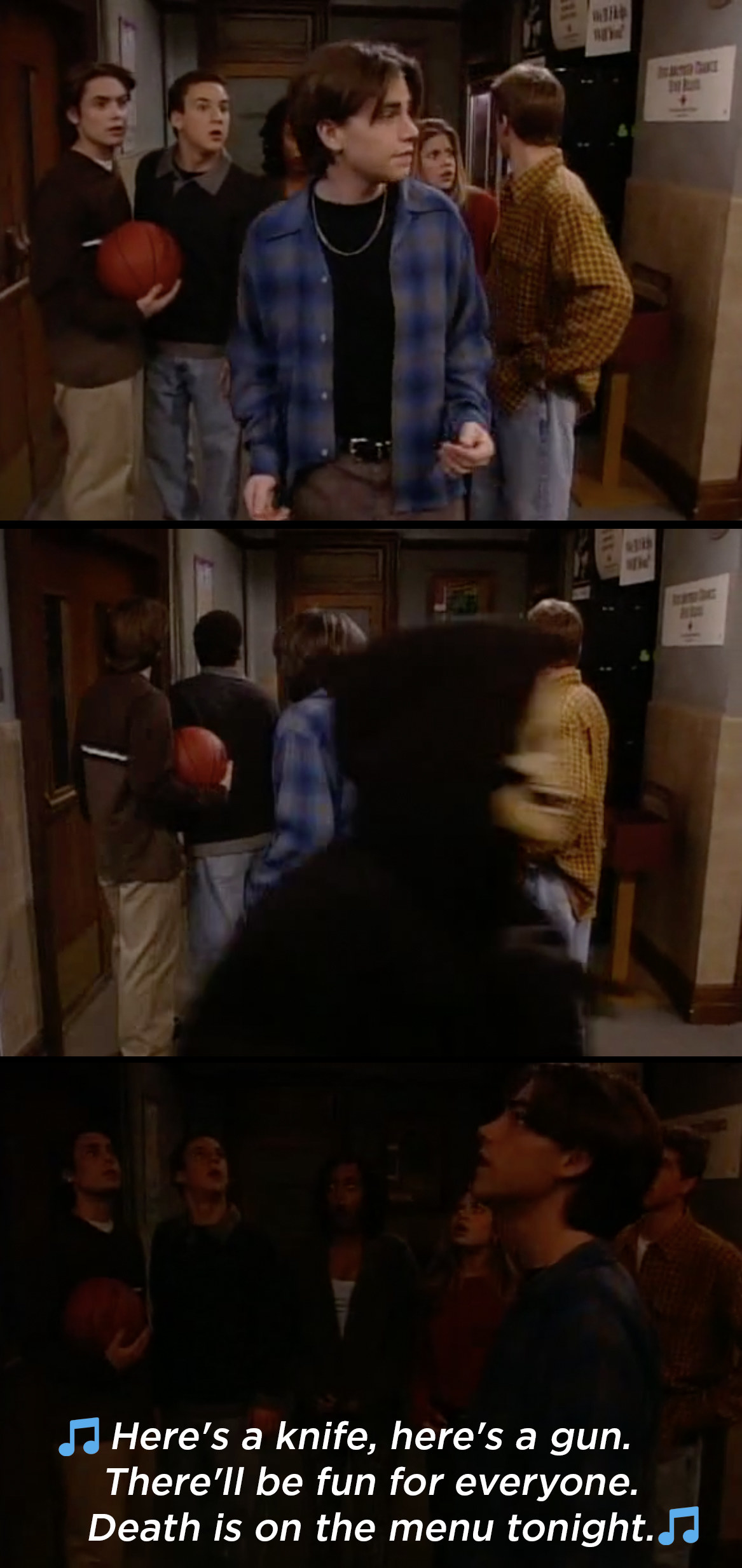 Then, for the next 10 minutes or so, this episode proceeds to go batshit crazy.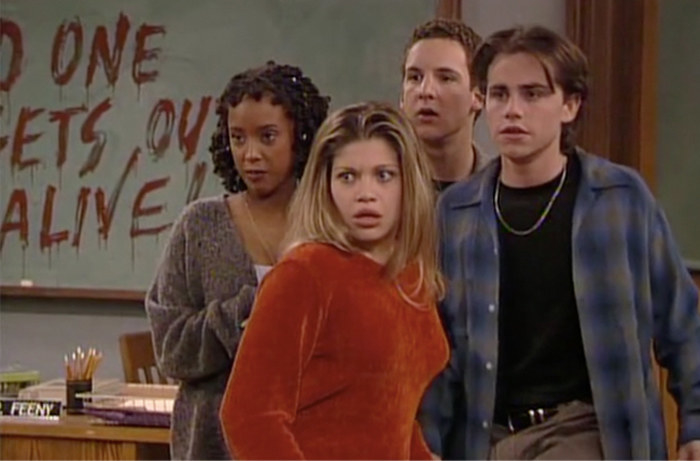 MR. FEENY IS STABBED IN THE BACK WITH SCISSORS AND DIES.
The creepy janitor's dead body is found dumped in a trash can.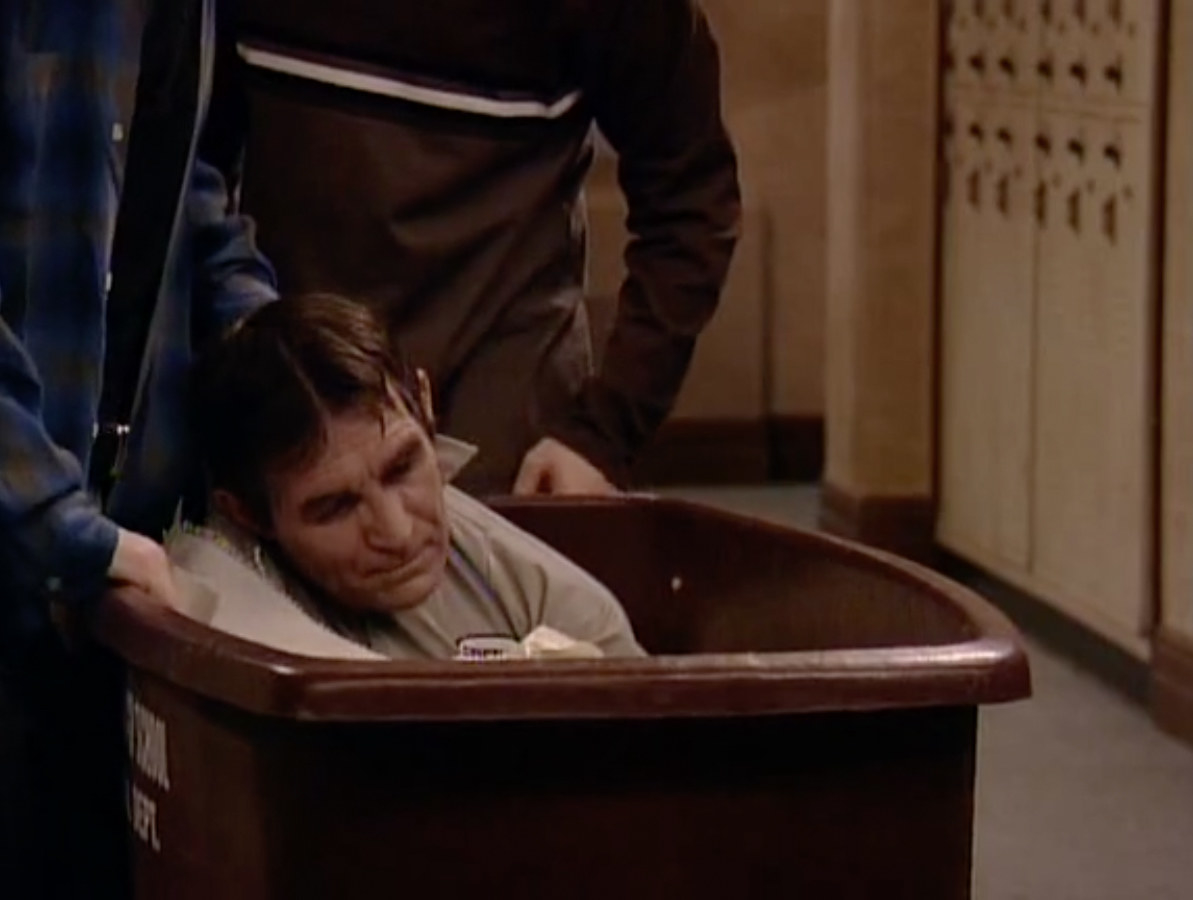 The masked killer continues stalking the group in the background.
Jennifer Love Hewitt randomly appears in the episode before the killer murders her with an avalanche of books.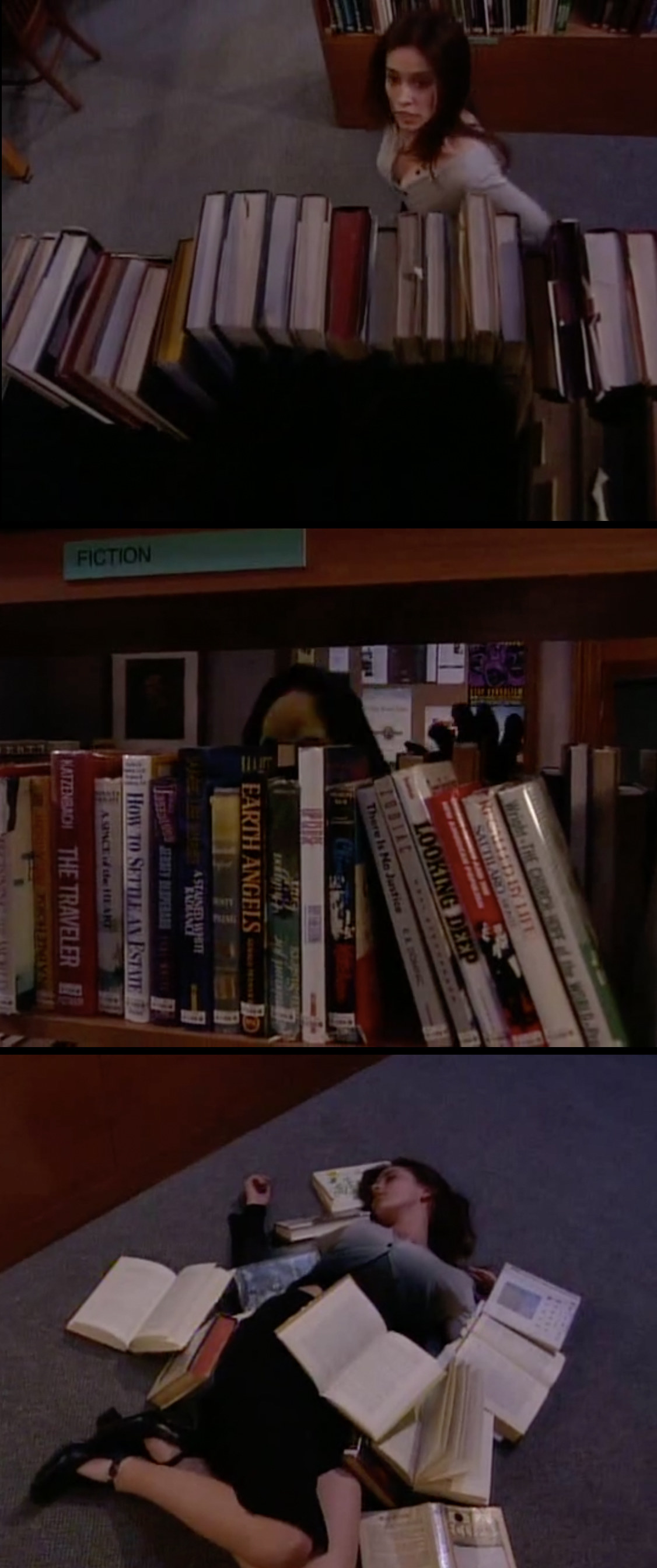 Then Eric is killed the same way while checking on Jennifer.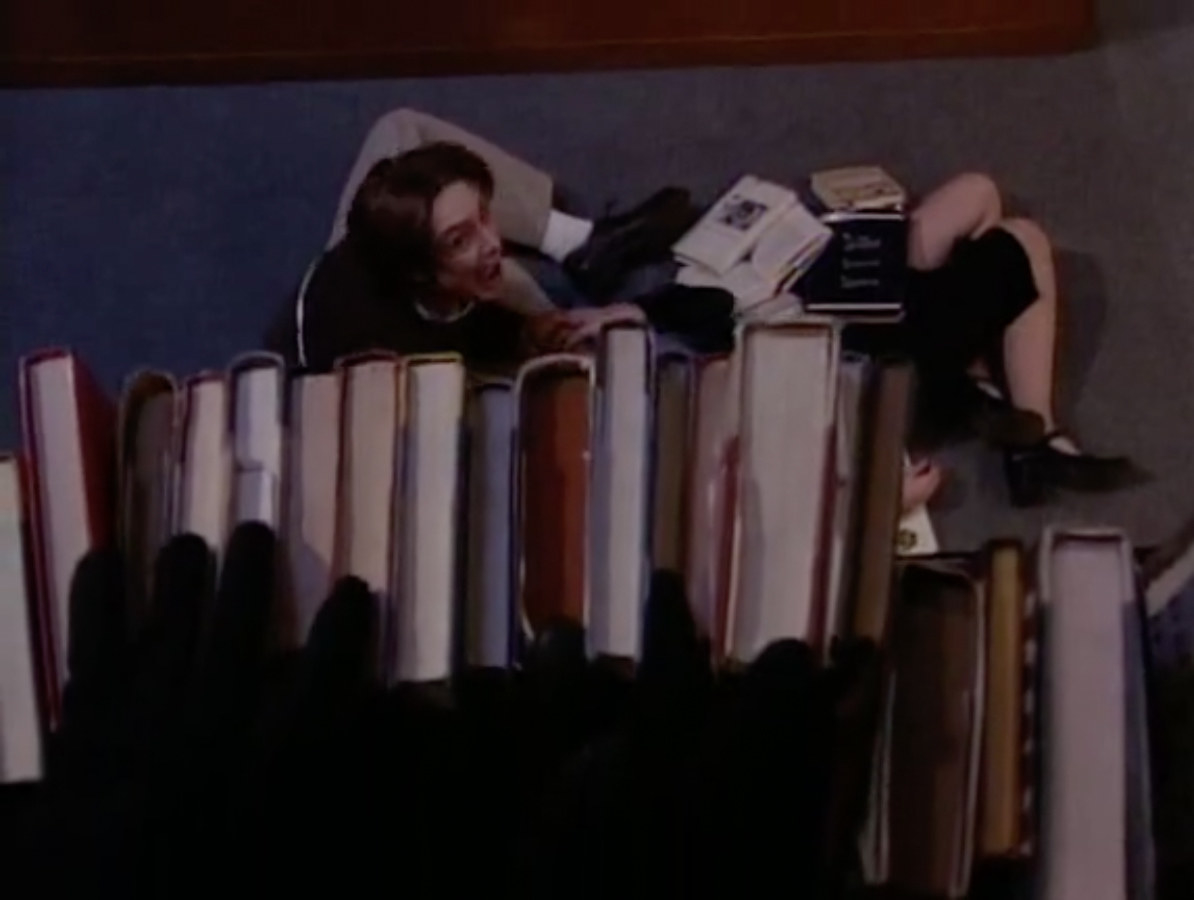 Eric's death leads to Jack wanting to commit suicide by jumping out of the window.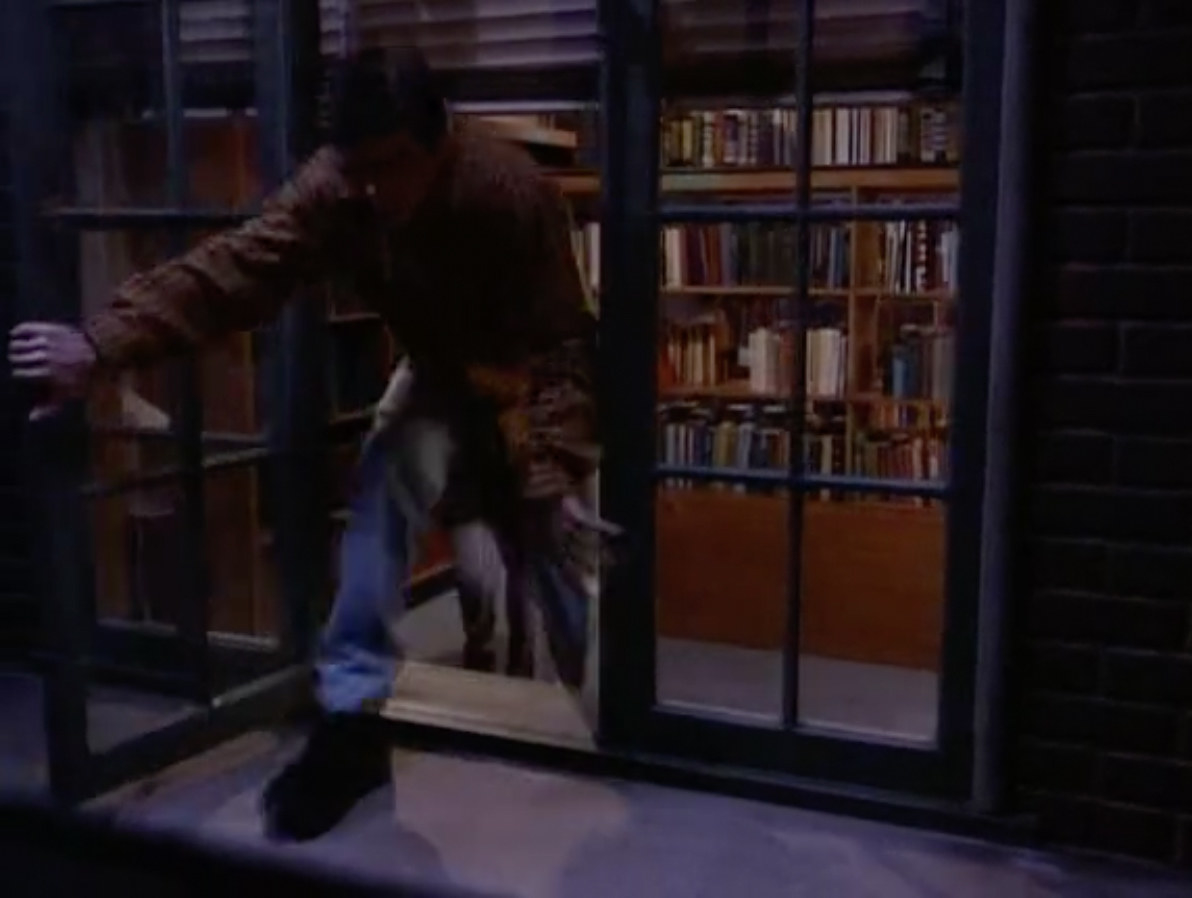 But Angela comes out and convinces him not to...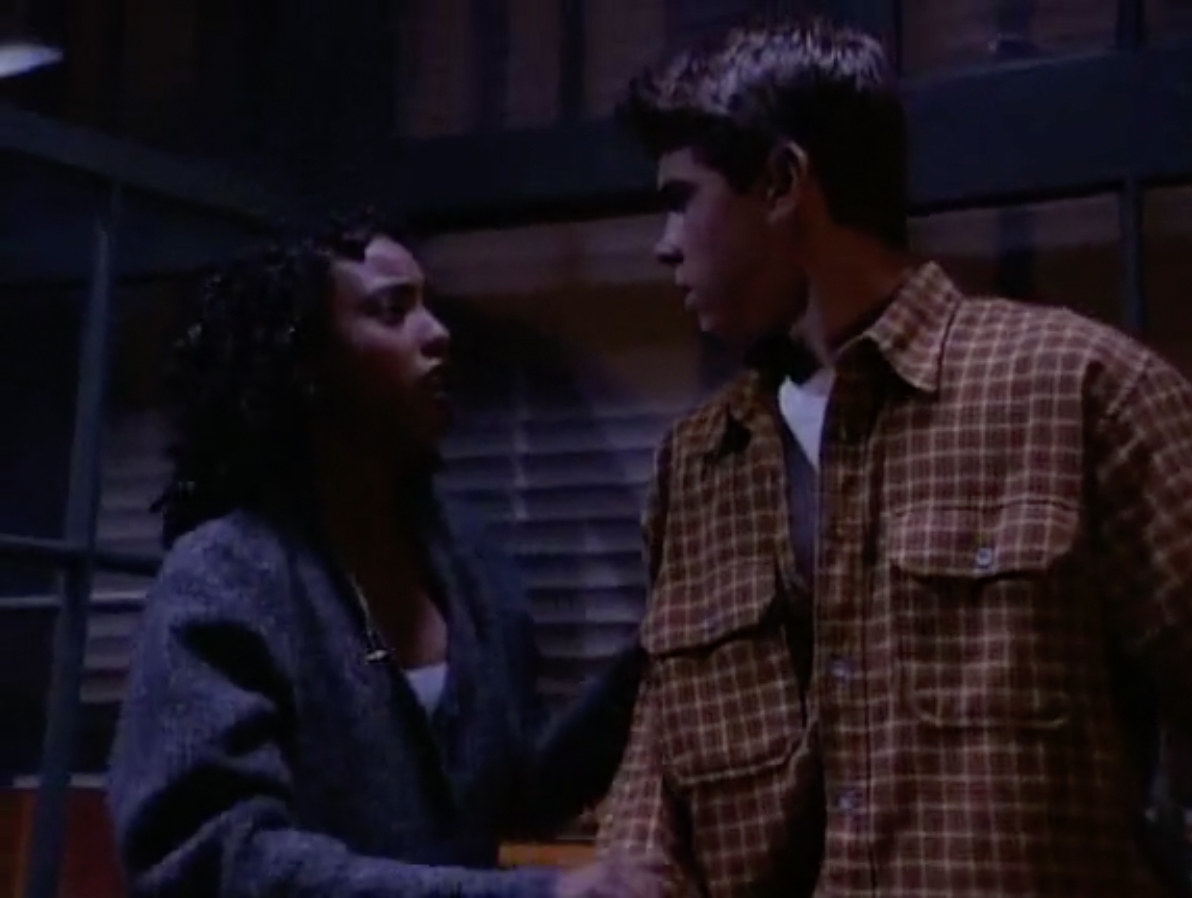 THEN THE KILLER PUSHES THEM BOTH OFF THE LEDGE ANYWAY.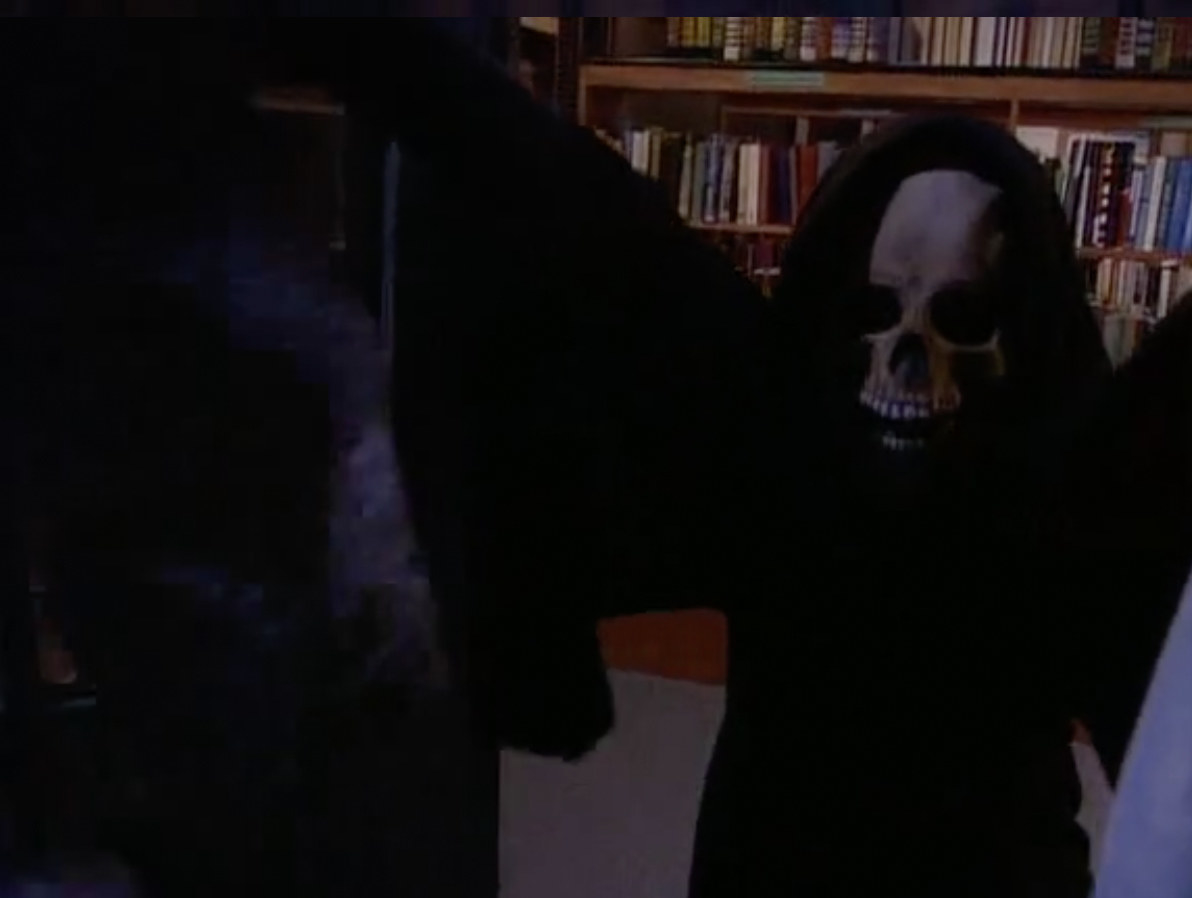 Everyone else is dead, so the killer goes to confront Cory, Topanga, and Shawn.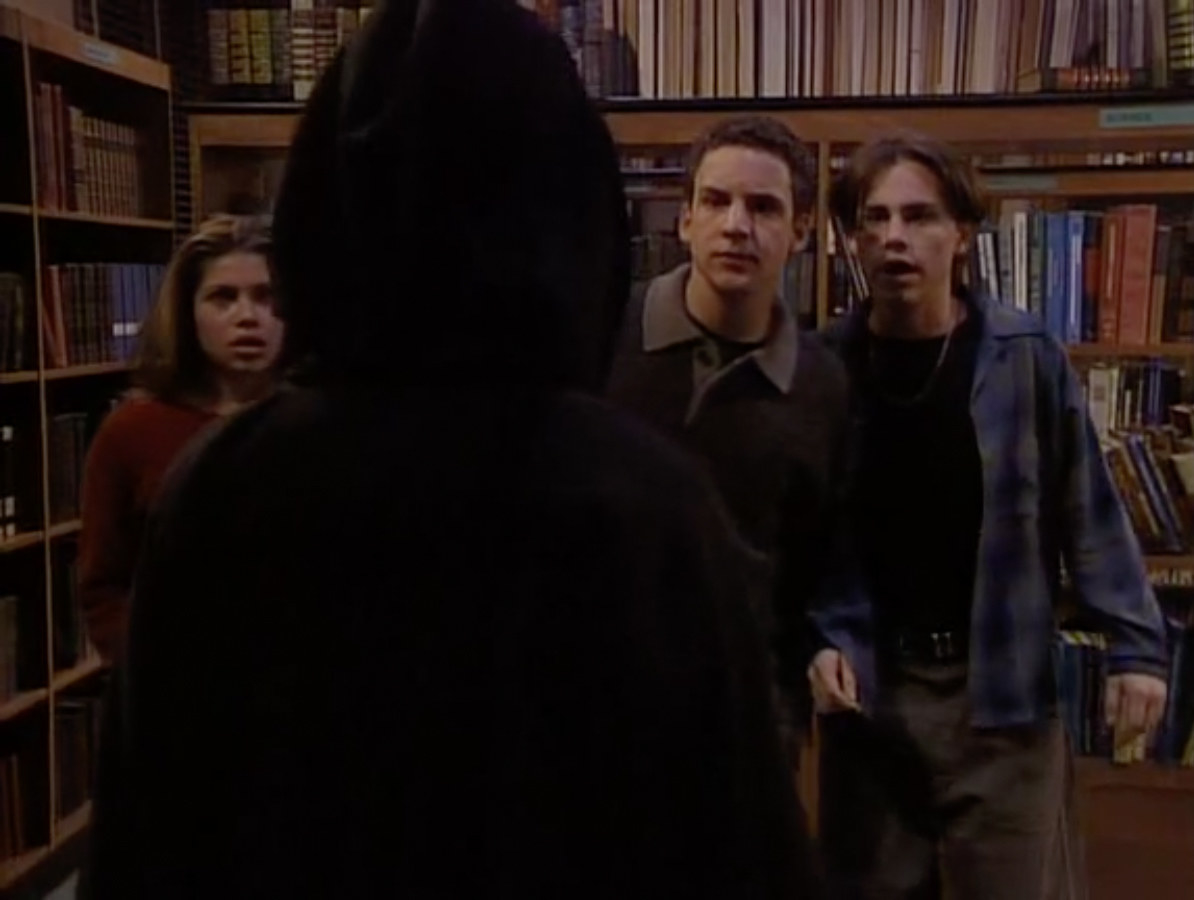 He makes Cory and Topanga hold hands and you're like, wait, what?!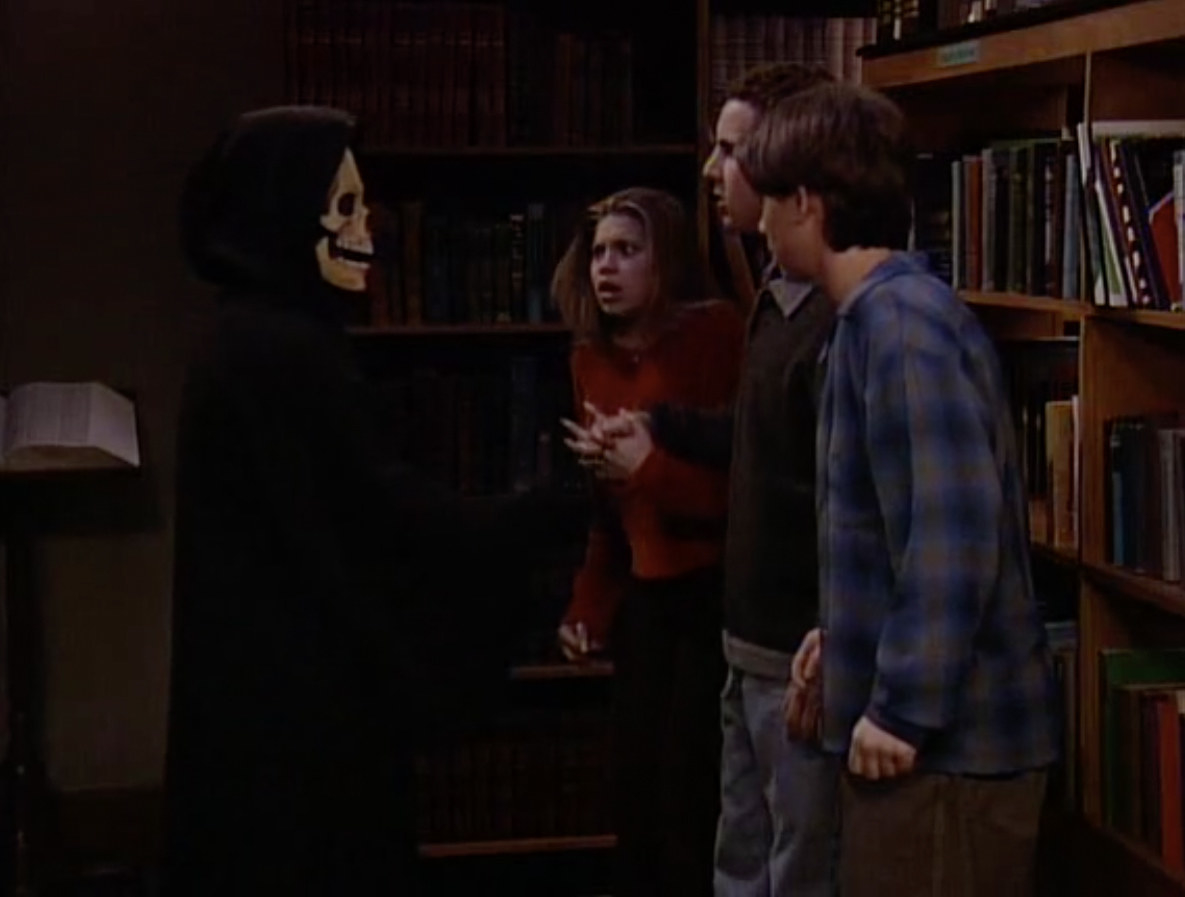 The killer's mask is removed and in THE GREATEST PLOT TWIST IN THE HISTORY OF TELEVISION, it turns out to be Shawn.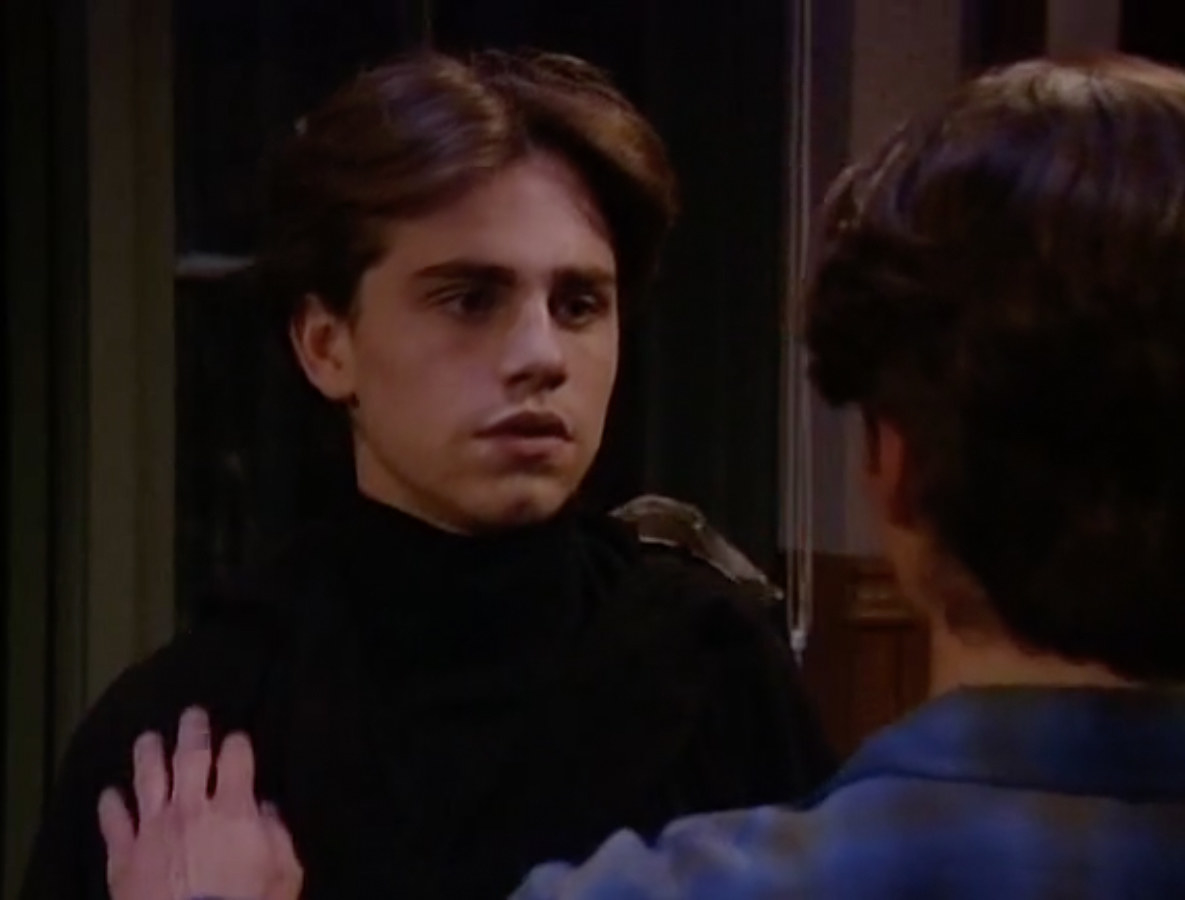 Then Cory wakes Shawn up and we find out that he just fell asleep during detention. Hallelujah! All the horrifying crap we've just witnessed was but a mere nightmare.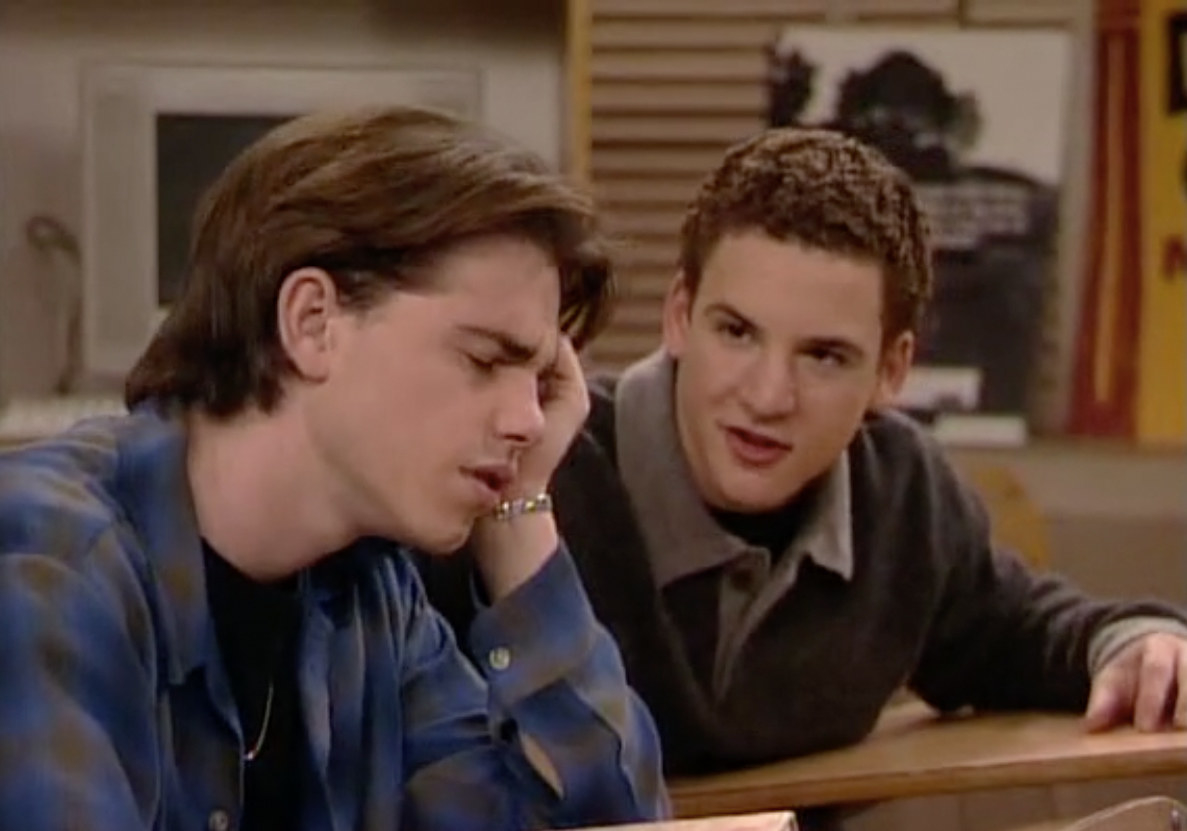 We learn that Shawn is taking Cory and Topanga's breakup pretty hard and even blaming himself for it. Feeny feels sympathetic for the group and lets them leave detention.
As Feeny leaves the room you think, Aww, now THIS is the happy, beautiful, not-terrifying Boy Meets World I've come to adore!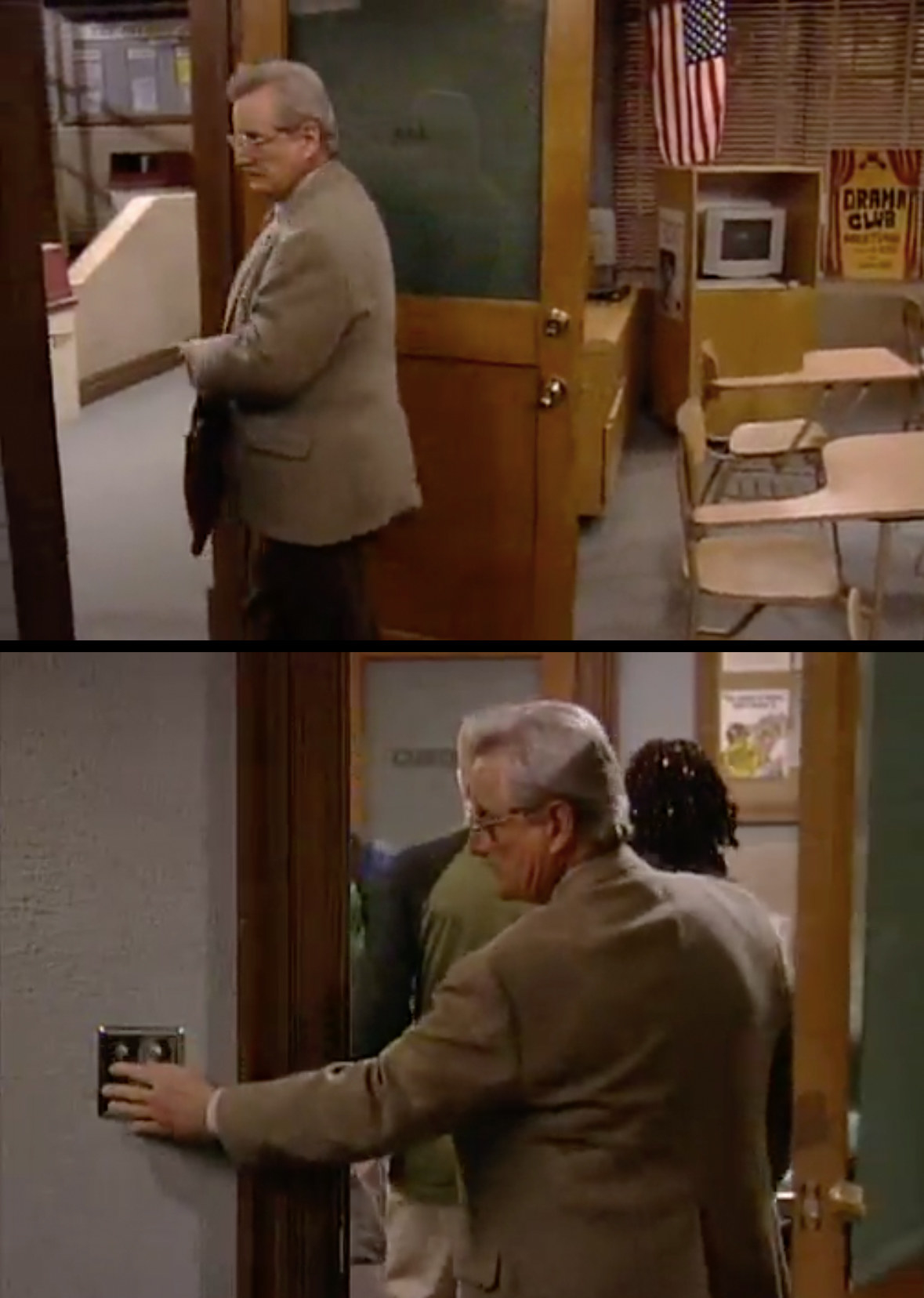 But when Feeny exits, THIS SHIT HAPPENS.

THE MASKED KILLER FROM SHAWN'S DREAM FOLLOWS THE GROUP OUT OF THE CLASSROOM. That's a horrifying note to casually end on, and if you were even remotely capable of being scared as a kid, surely this episode did some damage, right?