People's opinions are oftentimes VERY strong about cats. BuzzFeed Motion Pictures gathered a group of people who hate cats and introduced them to some purrfectly adorable kittens to see if their minds would change.
BuzzFeedVideo / Via <URL>
Very strong opinions, indeed:
Now that we have that cat hate established...let's introduce the box of kittens.
Once introduced, things got a little overwhelming, to say the least.
Everyone seemed really bothered by it...
And when it came time to start playing with the kittens, most were so BORED.
Others were like, "This is a first date..."
And it wasn't long before these fierce kittens won them over...
But in the end, they all ~still~ kept it very REAL.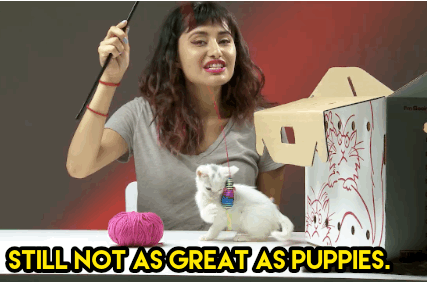 Can't get enough cats? Sign up for BuzzFeed's "This Week in Cats" newsletter and you'll get all the cutest kitty news every Friday!