Even if your parents are "cool" parents, chances are the only Pokémon they know is Pikachu.
Which is exactly why we want you to text your parents a picture of a Pokémon asking them what they would name it!
Chances are, the response you'll get is probably similar to my mother's response: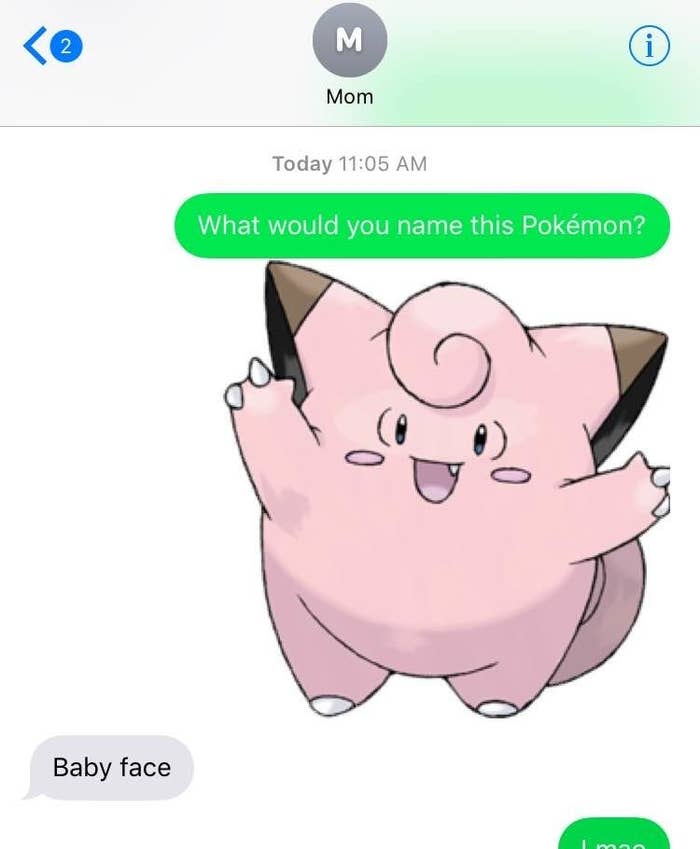 ...which might lead to a further hilarious conversation: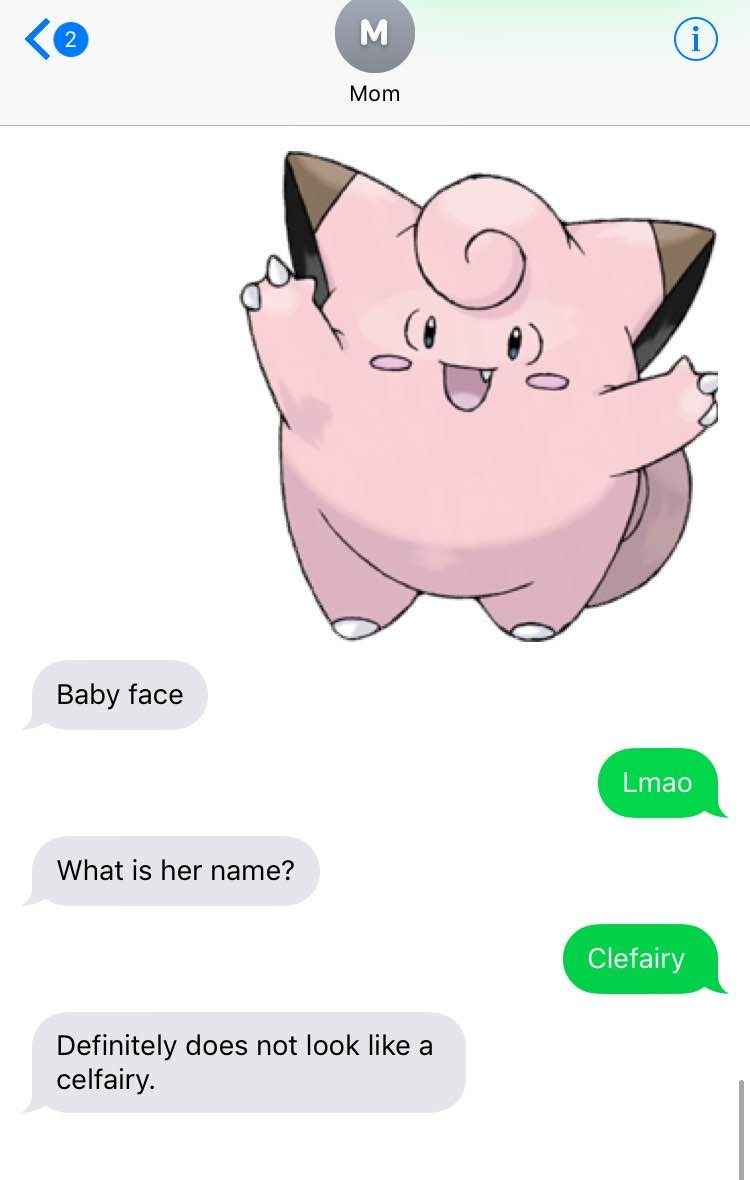 Upload your text conversation with your parents via the DropBox below for a chance to be featured in an upcoming BuzzFeed Community post!