Well, after three years, Slippy Iggs striked again while performing "Work" at a concert in Chile last Friday. TBH, this fall sounded like it HURT:
After analyzing the footage, it looks like the "Pretty Girls" singer over-estimated the size of the steps she was descending, thus: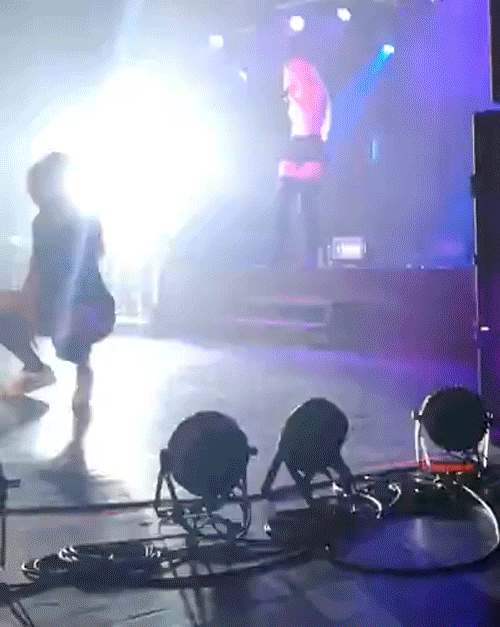 The irrefutable Queen of Rap was a trooper and kept performing, but the tumble must've been a nasty one, as she served Sitty Iggy for the rest of the song:
Name me a more iconic duo. I'll wait.
In other Iggy news: