Getty Images

Via Disney

Via Disney

Via Disney

Via Disney

Via Disney

Via Disney

Via Disney

Via Disney

Via Disney

Via Disney

Via Disney

Via Disney

Getty Images

Via Disney / Pixar

Via Disney / Pixar

Via Disney / Pixar

Via Disney / Pixar

Via Disney / Pixar

Via Disney / Pixar

Via Disney / Pixar

Via Disney / Pixar

Via Disney / Pixar

Via Disney / Pixar

Via Disney / Pixar

Via Disney / Pixar

Getty Images

Via Disney

Via Disney

Via Disney

Via Disney

Via Disney

Via Disney

Via Disney

Via Disney

Via Disney

Via Disney

Via Disney

Via Disney

Getty Images

Via Disney / Pixar

Via Disney / Pixar

Via Disney / Pixar

Via Disney / Pixar

Via Disney / Pixar

Via Disney / Pixar

Via Disney

Via Disney

Via Disney

Via Disney

Via Disney

Via Disney

Getty Images

Via Disney

Via Disney

Via Disney

Via Disney

Via Disney

Via Disney

Via Disney

Via Disney

Via Disney

Via Disney

Via Disney

Via Disney

Getty Images

Getty Images

Via Disney

Via Disney

Via Disney / Pixar

Via Disney / Pixar

Via Disney

Via Disney

Via Disney

Via Disney

Via Disney / Pixar

Via Disney / Pixar

Via Disney

Via Disney
Plan Your Dream Disney Wedding And We'll Tell You Which Prince You Should Scam Into Marrying You
From his flying carpet to his magic lamp, this former street rat is the perfect goldmine to secure a comfy living for you and your future scamming. Before he dazzles you with a whole new world on his magic carpet, drain his bank account and serve him divorce papers via the Genie.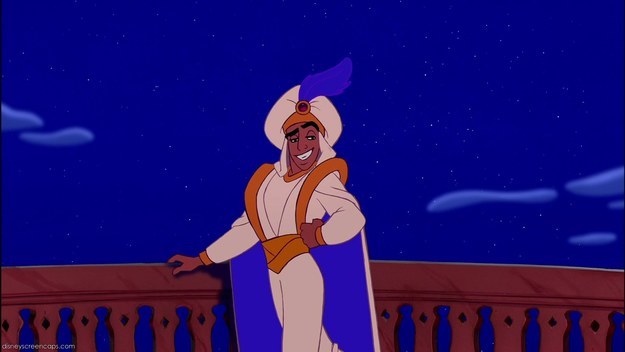 Ah, Prince Eric. So dumb he almost married a sea witch! This dense seaman is the perfect catch to liquidate his assets before he even knows his bank account is shipwrecked. I now pronounce you husband and rich.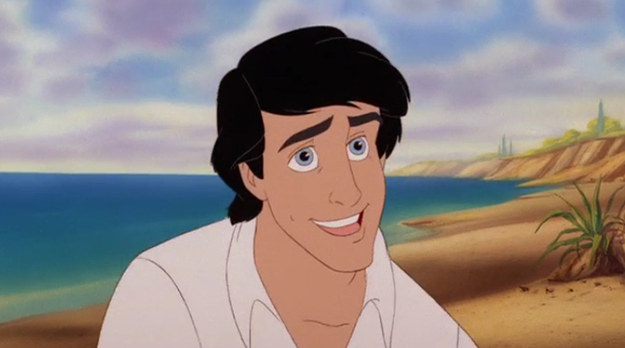 Good ol' spoiled Naveen. This freeloader of a prince is on his way to inherit a whole kingdom! A KINGDOM! This naive man will be easy to scam as long as you keep him fed and hypnotized with your charm. The riches of Maldonia can be yours if you can manage to get that frog out of your throat.
You got:

The Beast/Prince Adam
Lucky you, the Beast is the easiest of all the princes to scam! Since he needs to fall in love with you to get his human dick back, his dusty-ass castle and talking dishes can easily be yours if you fake it just right. Just wait until the final rose petal is about to fall and shred that prenup — HE'LL HAVE NO CHOICE!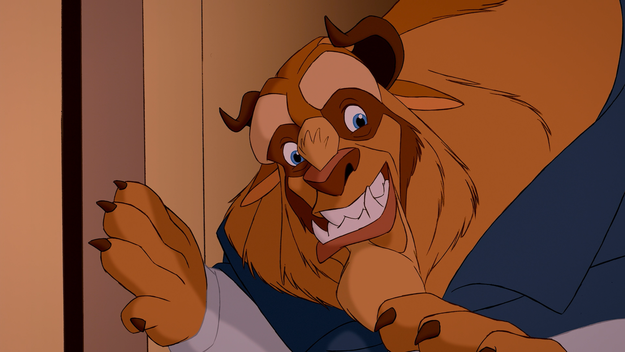 Look, this man is thristy and clearly has a foot fetish! Charm him with your feet and he'll immediately be yours before the clock strikes midnight. Marry this bish, get that kingdom, sell stories to the tabloids about his foot fetish, then divorce him when he's at an all-time low! Gurl, you're gonna be set for life.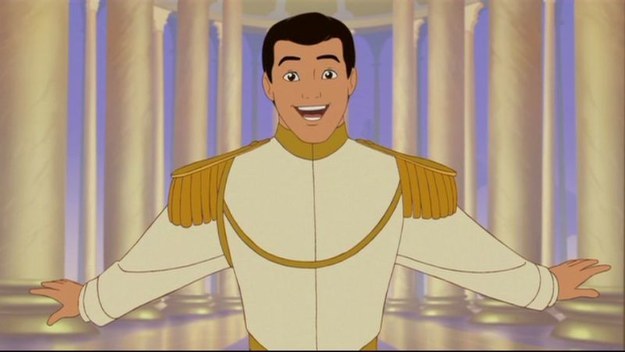 Li Shang is a Disney prince worth fighting for...until you own half of everything he does! If you play your cards right, you could have a whole army under your command, which could get you a lot more than just a kingdom to rule! Make it a great wedding, convince him it's love, then scam your way into world domination and wealth.