Rihanna has always shared a close relationship with her fans on social media. I mean, who could forget the time she privately helped a fan come out of the closet?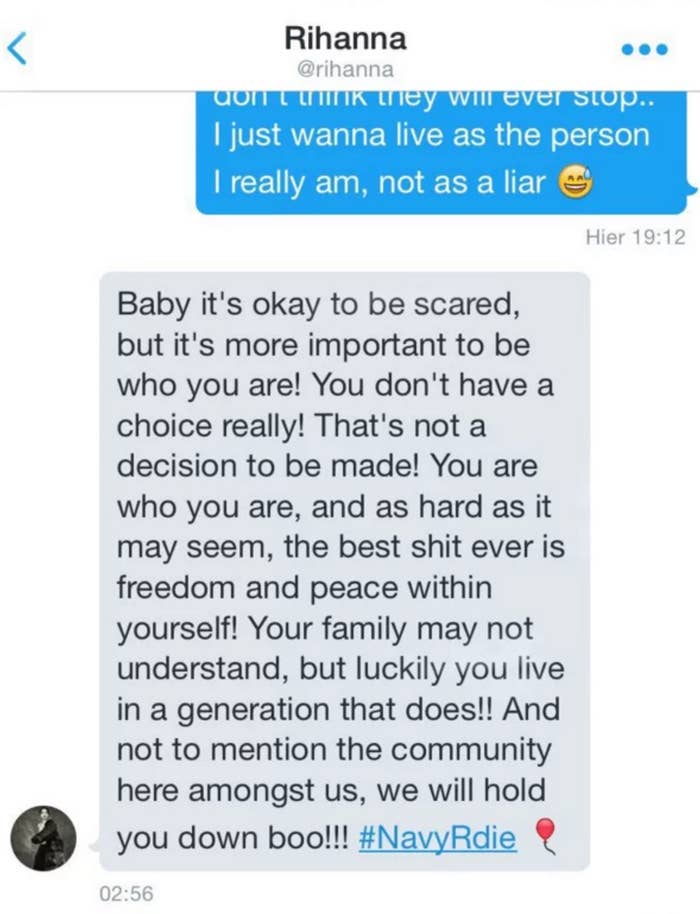 Most recently, Rihanna gave a fan some tips on how to get over heartbreak and it's advice EVERYONE can use:
The fan, Twitter user @WaladShami, told BuzzFeed he's been struggling with heartbreak since his first relationship ended in January, and that he reached out to RiRi because she's given him advice before:
It was my first relationship ever and they ended it with me in January, but it's been really hard for a multitude of reasons. I reached out to Rihanna because she's given me advice many times — she's wise 'n shit. Lol.
And I mean, who could blame him after getting this kind of advice?
"Just believe that the heartbreak was a gift instead!"
"Cry if you have to, but it won't be forever!"
"You will find love again, and it will be even more beautiful!"
"In the meantime enjoy all that YOU are!!!!"
I'm not crying, ARE YOU!? She's a true gift to the world. <3