Just earlier this month, Rihanna fueled the war between her and Beyoncé's fanbases by liking a tweet that shaded Bey's latest single "Formation."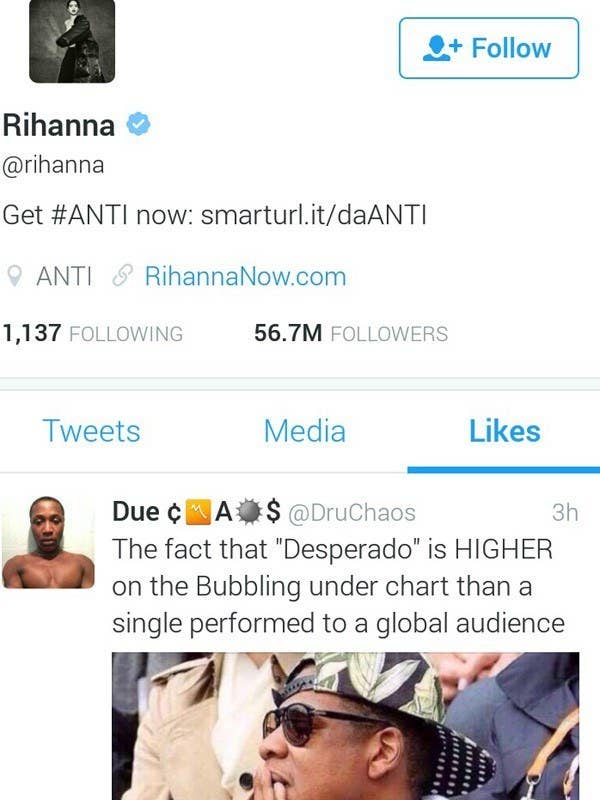 Fast forward two weeks and Rihanna is claiming there's no rivalry between the two. In the cover story for the April issue of Vogue magazine, RiRi says the two fanbases are just trying to cause drama.
"Here's the deal," she says. "They just get so excited to feast on something that's negative. Something that's competitive. Something that's, you know, a rivalry. And that's just not what I wake up to. Because I can only do me. And nobody else is going to be able to do that."
Did you get that? DESPITE LIKING SHADY TWEETS, there's no rivalry between the two singers! As Vogue's cover suggests, it's Rihanna's world, so you better listen.