Rihanna Walked Around NYC Feeding Birds While Dressed Like A Heart Because She's Rihannah
Helping birds find food in a hopeless place since 2016.
Even though Rihanna stopped giving fucks at birth, she was caught on her Snapchat Monday morning still giving.........giving food to pigeons, that is:
Yes, that's Rihanna dressed like a heart walking around NYC at 7:00 am after a night of partying, just feeding some pigeons. 👏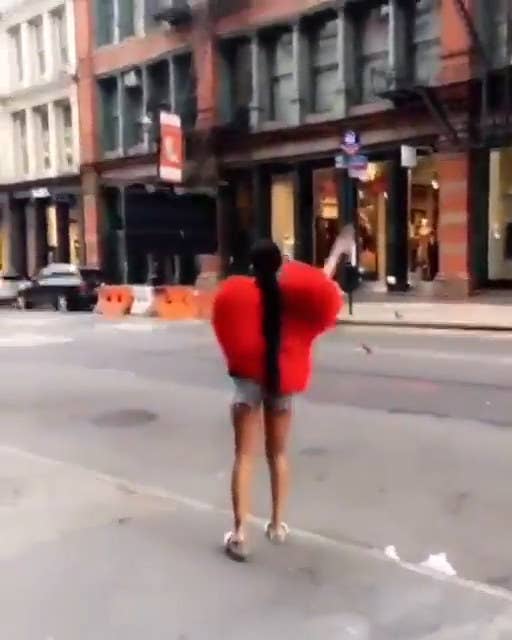 Baby, this is what pigeons came for!
When will your fave spend their Labor Day feeding pigeons?