Forget about the fact that he's an Oscar-winning actor, O.J. Simpson thinks Cuba Gooding Jr.'s head isn't big enough to portray him in FX's newest hit The People v. O.J. Simpson: American Crime Story.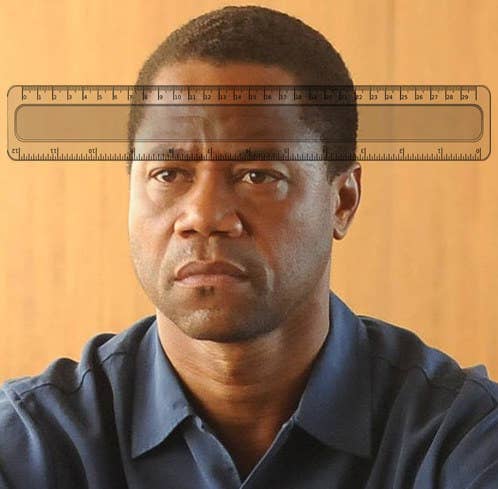 According to Page Six, Jeffrey Felix, a former prison guard of Lovelock Correctional Center where O.J. is currently being held, says O.J. thinks Cuba's physical appearance just isn't good enough:
"He can't watch it, but he's heard a lot about it. O.J. ... says [Gooding's] not tall enough and his head is too small. O.J. has a huge head."