Gigi Hadid recently had to defend herself against a man who calls himself a "celebrity prankster" (I REFUSE TO GIVE HIS NAME PROMO) after he grabbed her from behind following a fashion show in Milan last Thursday.
Well, the attention-seeker's pranks reached a new low on Wednesday after he tried to kiss Kim Kardashian's 🍑 in Paris...
...because I guess kissing Kim's butt is a funny prank?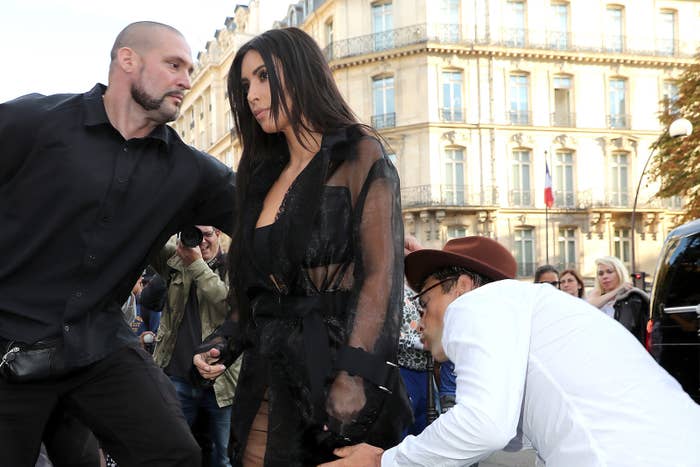 Anyway, Kim's buttyguards took him down real quick.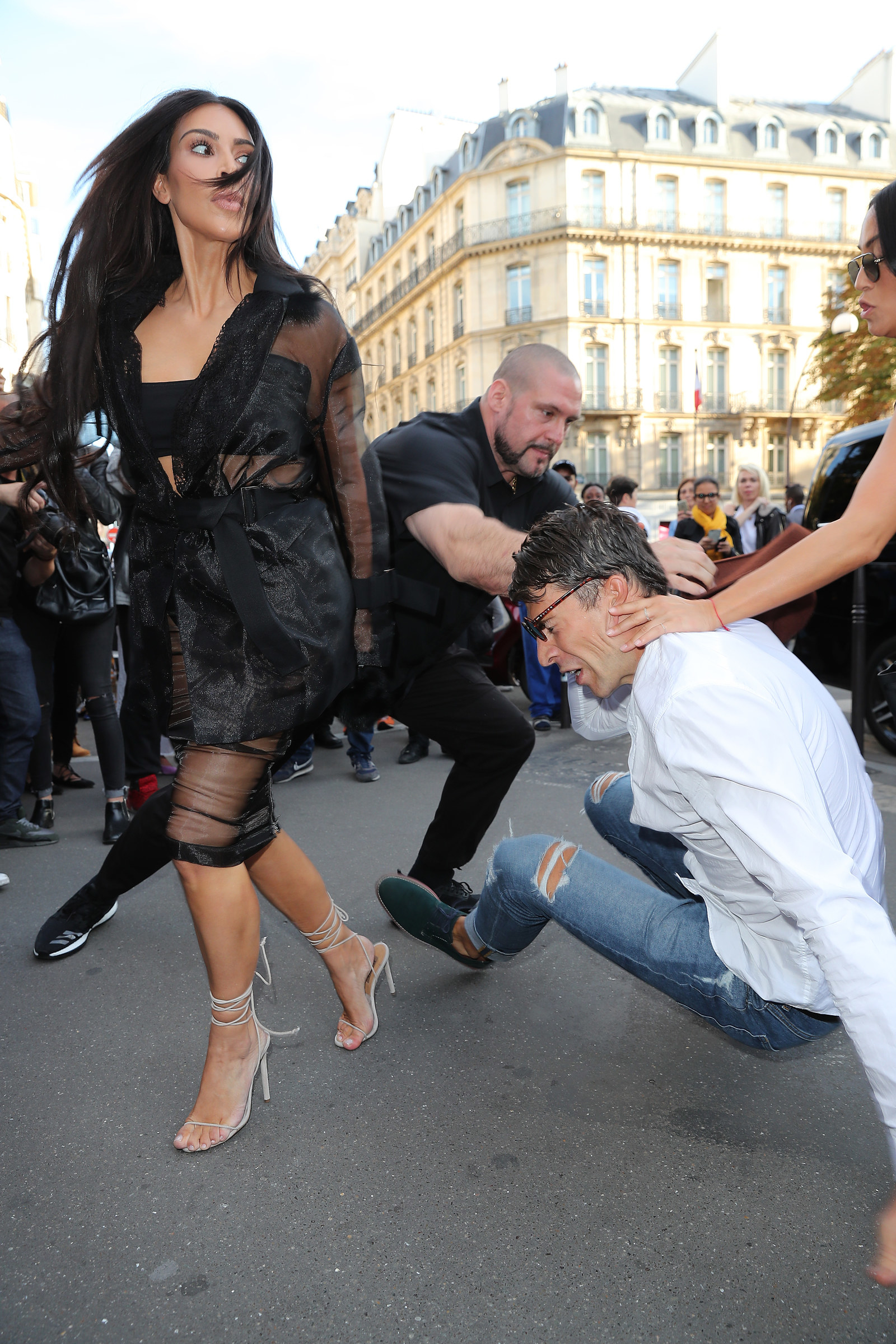 And it looked like it hurt.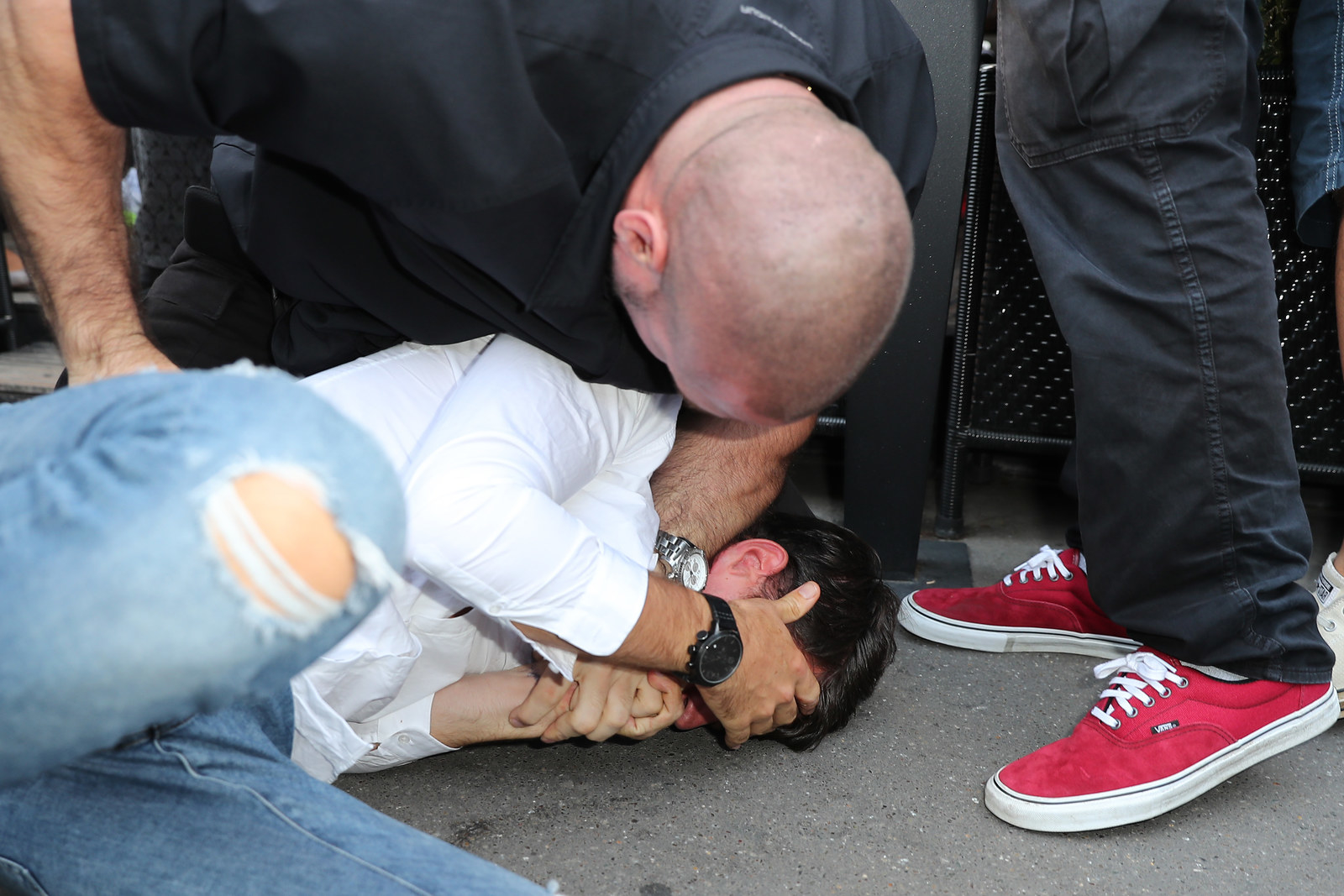 Can't wait to see what Kanye has to say to this guy!