If you've been able to catch Netflix's Queer Eye, you've most likely caught a Bob Ross reference dropped by the Fab Five's fierce stylist, Jonathan Van Ness.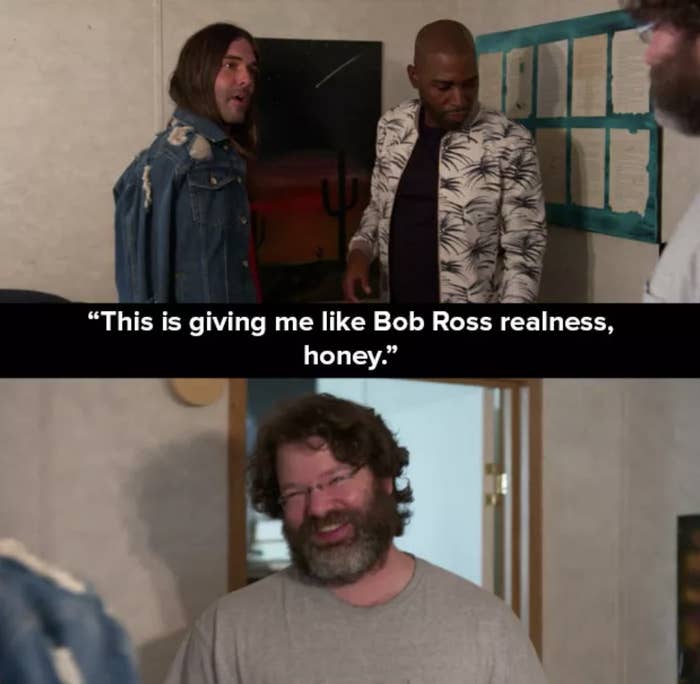 Well, JVN finally gave the squirrels what they wanted by channeling his inner Bob Ross and painting some gorgeous l'art of the Georgia hills where Queer Eye was filmed:
Like any good Bob Ross painting, Jonathan's masterpiece featured personified nature, like some happy grass and a happy sun.
But unlike any BR paintings of yore, JVN threw in Eugenie and Beatrice: two majestic "princess pterodactyls from the UK" who definitely deserve this level of promo.
After delicately painting an uncanny version of himself into the artwork, his piece was finished and l'art was reborn.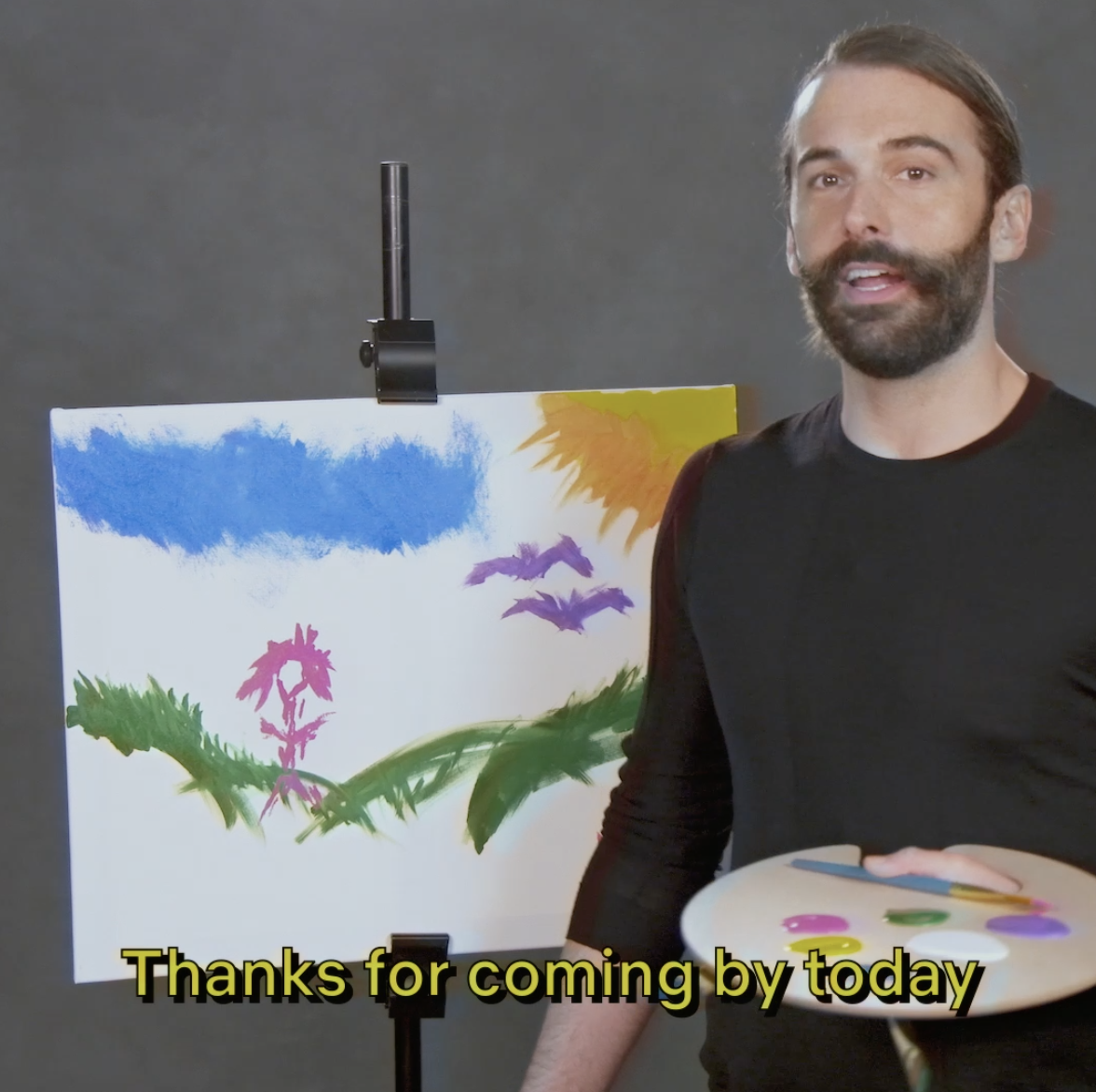 You did great, Bab Yass.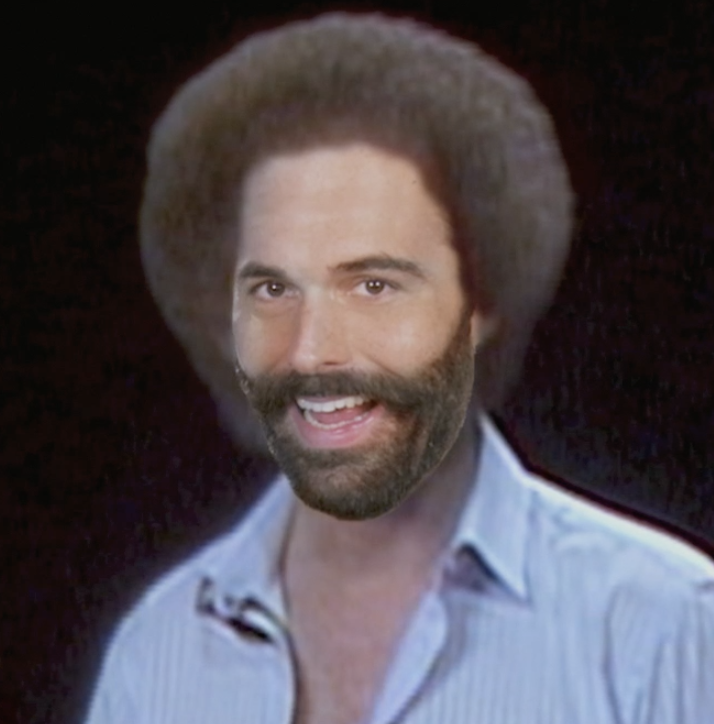 Wanna see Jonathan's painting IRL? Well, starting today through August 8, the painting will be on display at the Leslie-Lohman Museum in the SoHo neighborhood of New York City. CAN YOU BELIEVE?!