With the latest installment of Spider-Man slinging its way into theaters today, we had one of the stars of the film — Jake Gyllenhaal — play with puppies while answering YOUR fan questions.
Apart from the extreme, undeniable cuteness of the interview, Jake revealed the one scene he and Tom just couldn't film with a straight face: the moment when Mysterio and Spider-Man meet for the first time.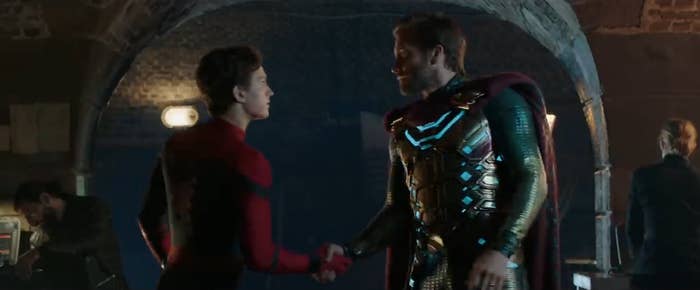 When we asked Jake what his favorite on-set memory was with Tom Holland, he revealed Tom couldn't stop laughing while filming the scene of the two characters shaking hands.
And it's not like Tom broke character just once or twice. According to Jake, they tried FORTY TIMES and Tom still couldn't contain his laughter.
So when you see Peter and Quentin shaking hands for only .5 seconds, now you know why.
And to learn more about these pups and others that are up for adoption, head to Pacific Pups Rescue!