2.
...And Winnie Harlow's snap of Shawn wearing HER headpiece:
6.
Tiffany Haddish living her best damn life in Diddy's after-party story:
7.
This legend-filled group photo from Renell Medrano: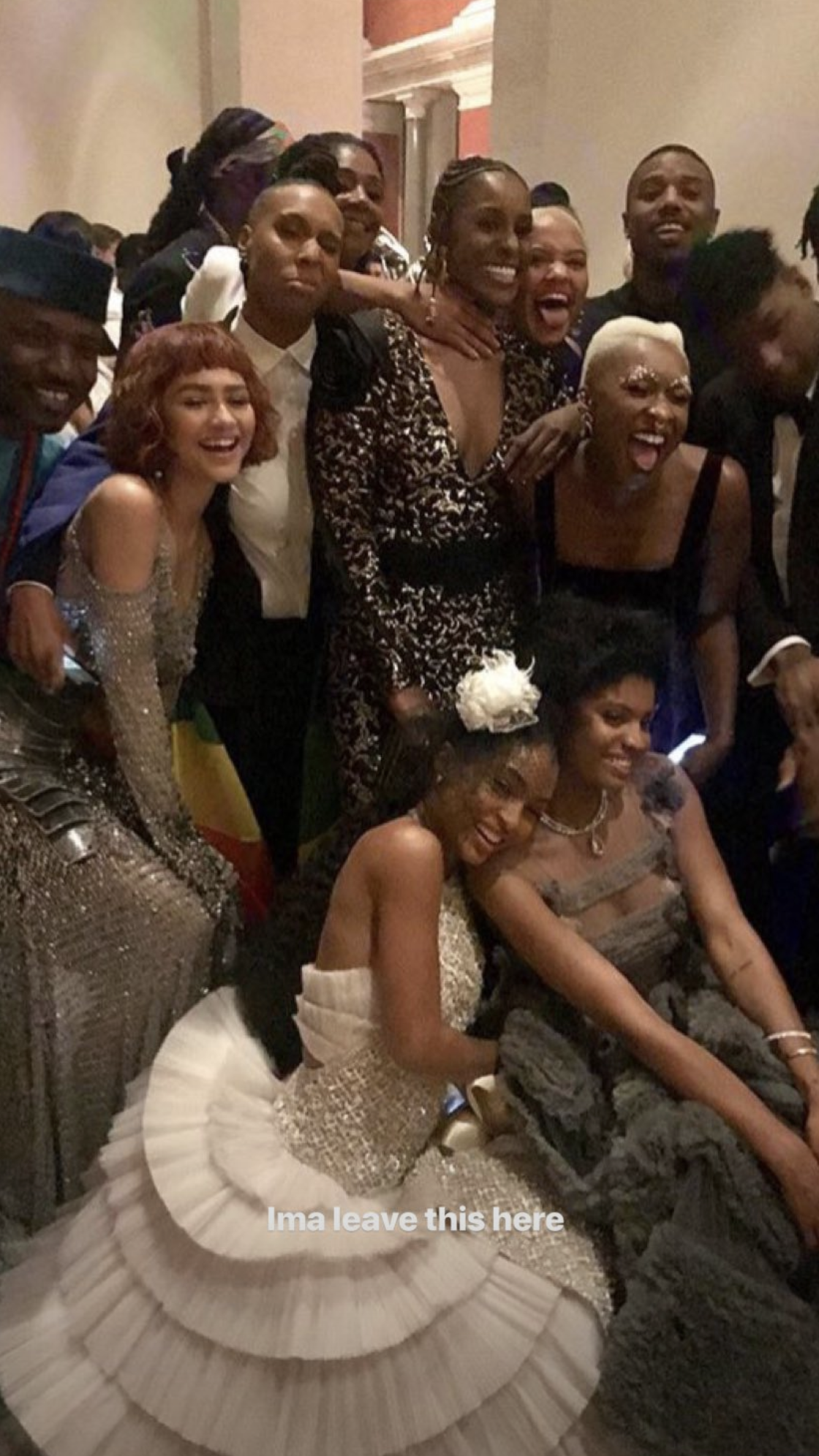 8.
Donatella's pic with Madonna and Katy Perry: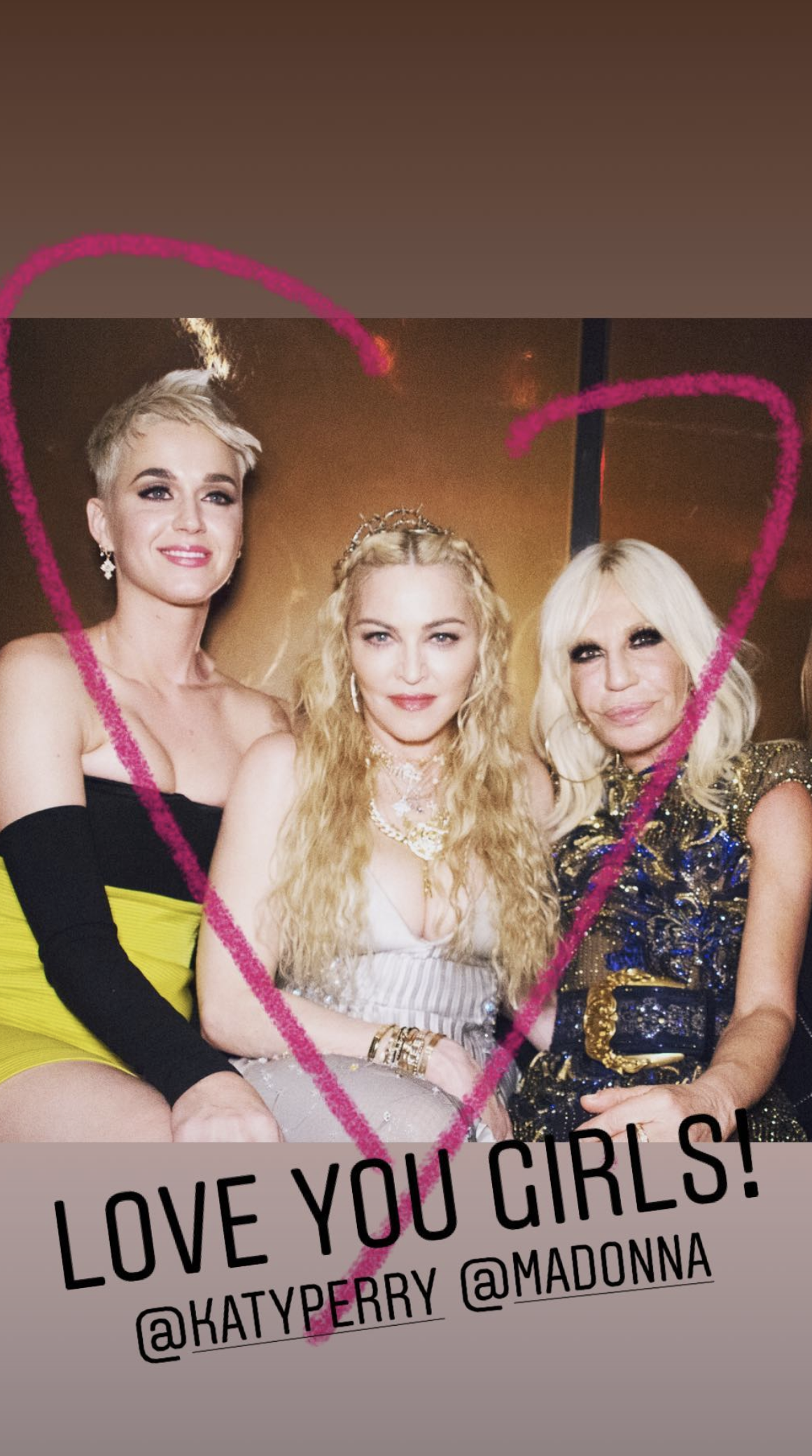 9.
This cute embrace between Letitia Wright and Daniel Kaluuya, caught by Cynthia Erivo:
10.
James Corden and John Boyega singing "he's Kaluuya" to Daniel Kaluuya to the tune of "Halleluja" caught by Letitia Wright:
11.
This selfie from Tracee Ellis Ross with Issa Rae and Tiffany Haddish: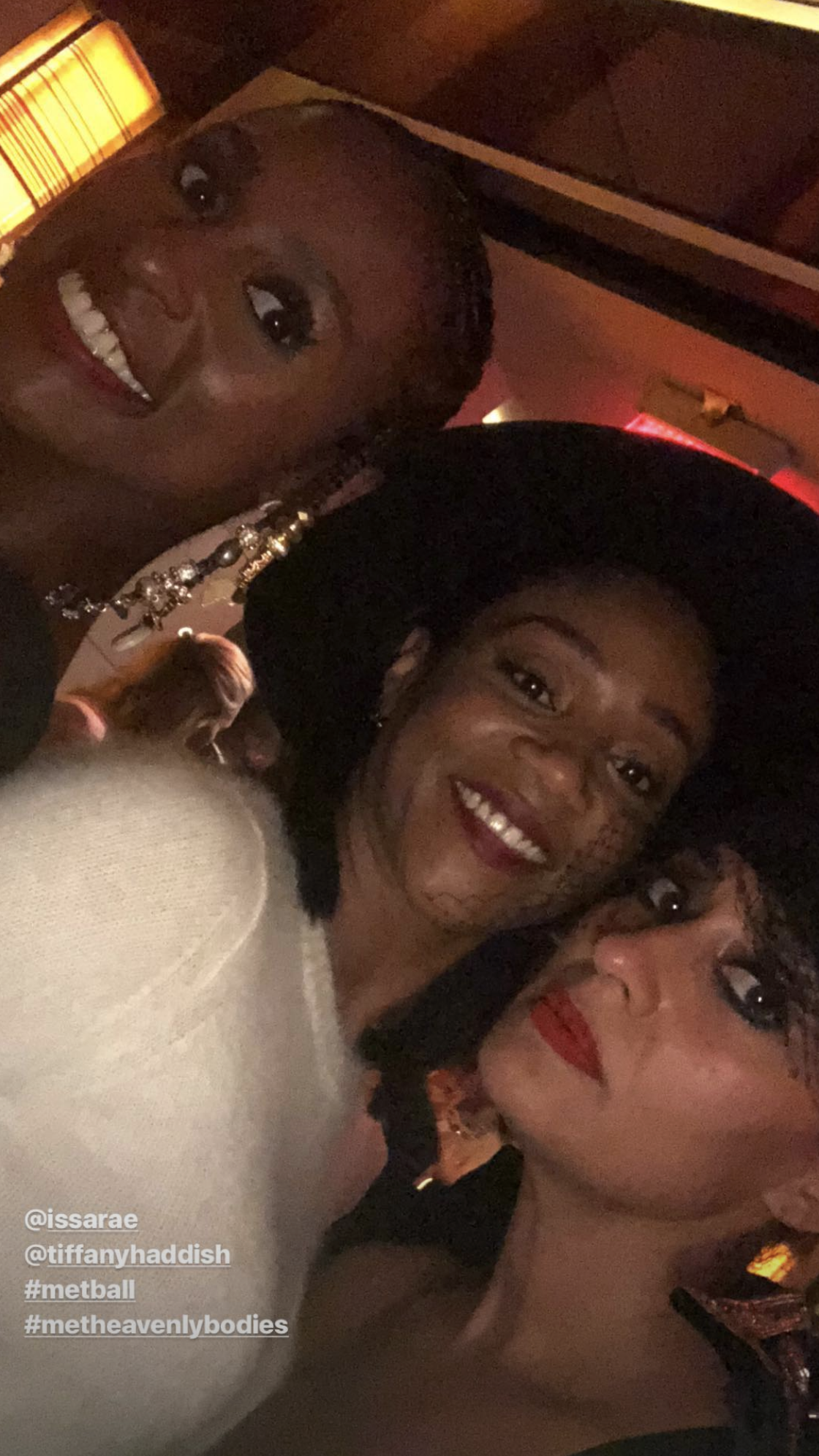 12.
This bathroom selfie from Karlie Kloss with Tiffany Haddish and Priyanka Chopra: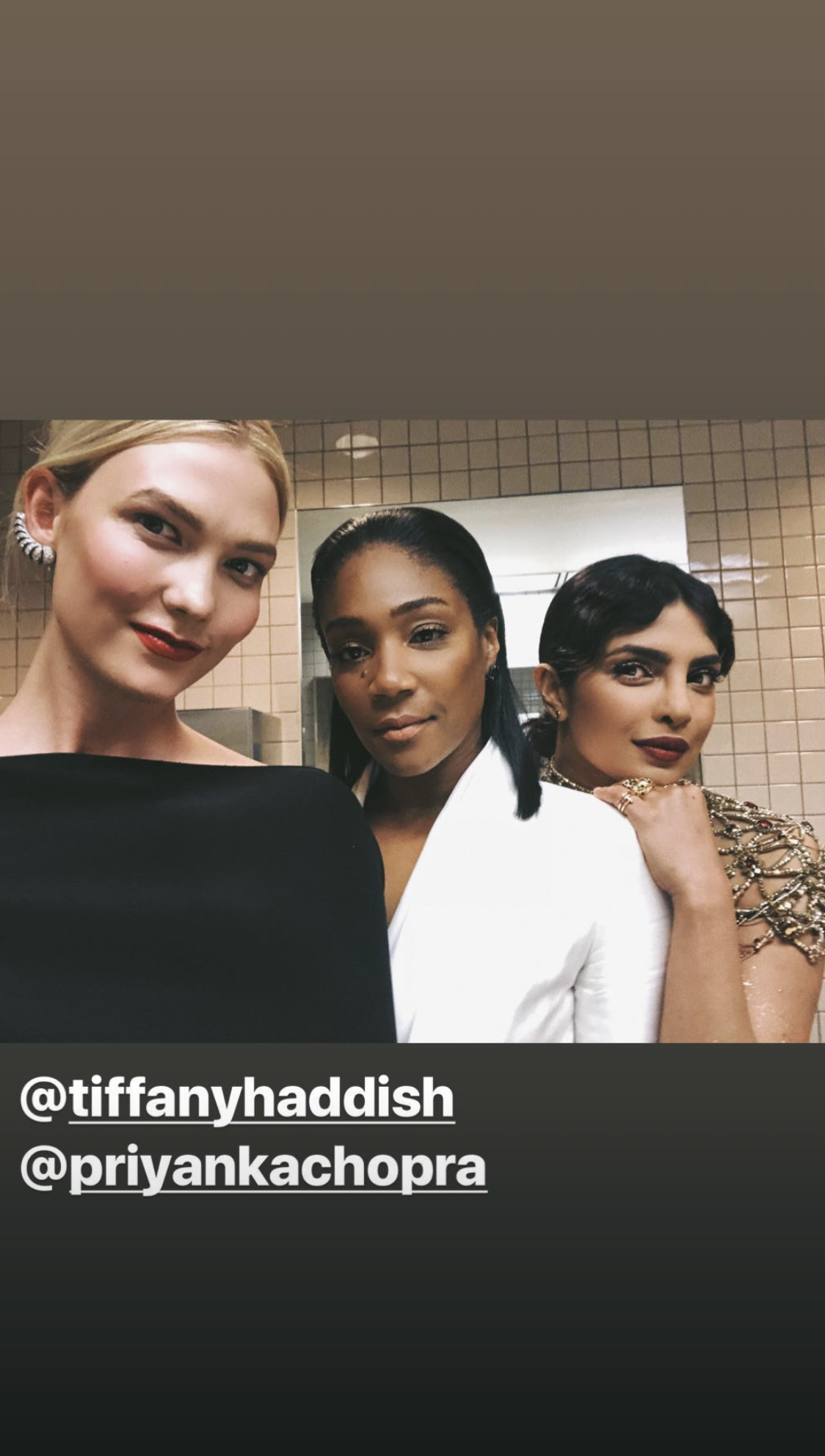 13.
John Boyega catching Lena Waithe and Letitia Wright jamming out to "This Is America" at an after-party:
14.
Ariana Grande's selfie with Salma Hayek, Naomi Watts, and Pharrell.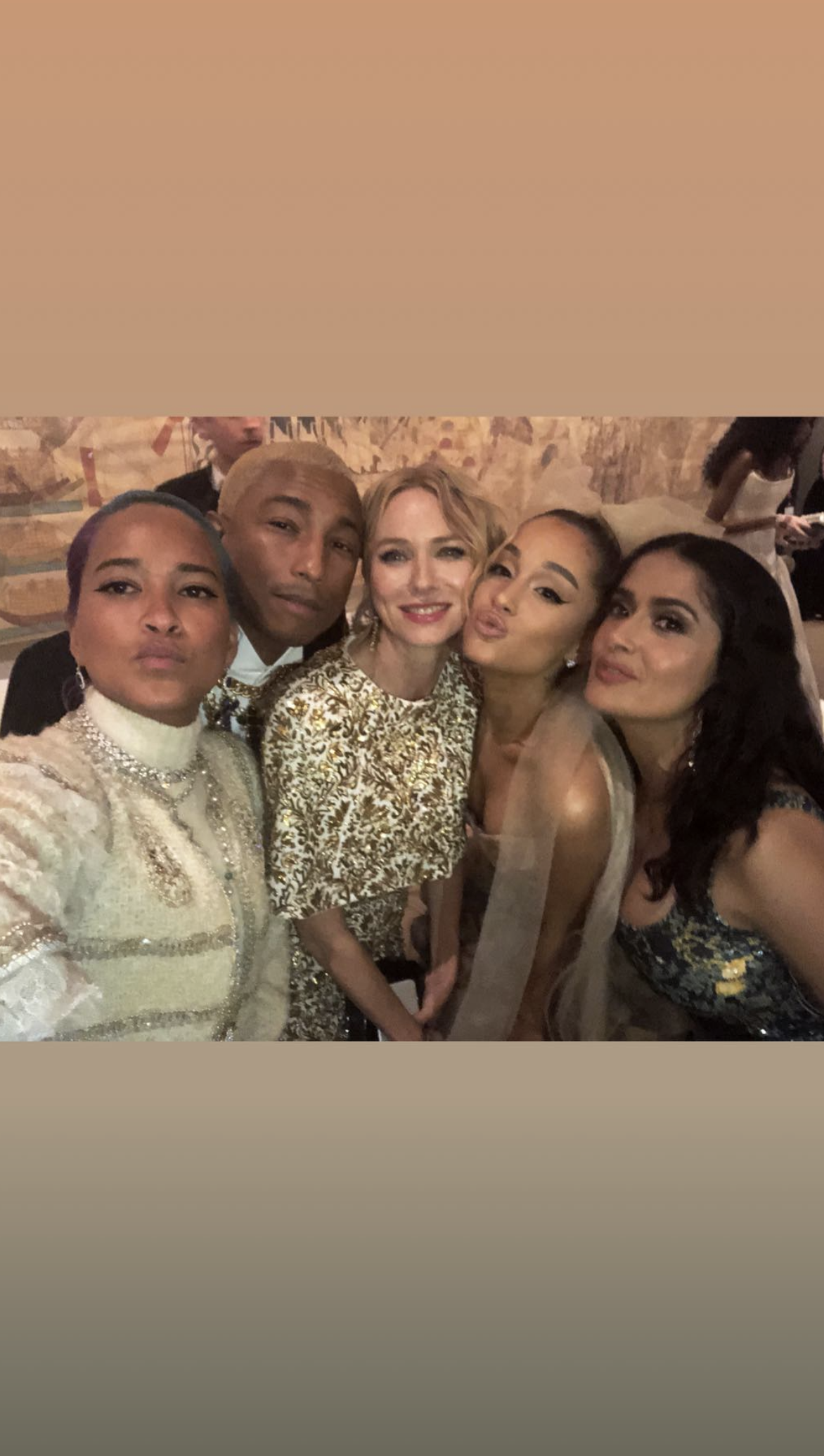 15.
Kim Kardashians's selfie with Kylie Jenner, Jennifer Lopez, and Alex Rodriguez: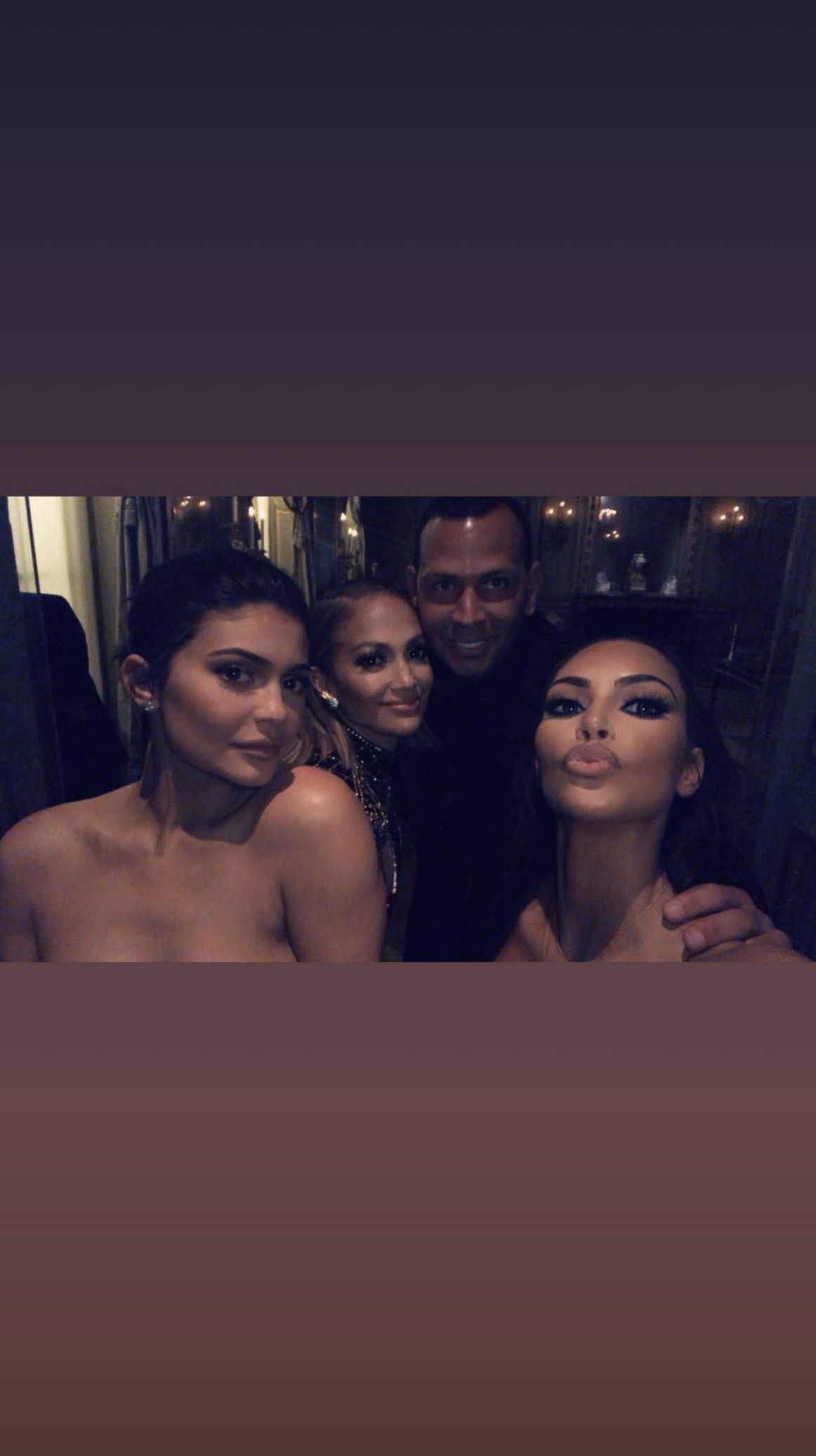 16.
Blake Lively throwing a peace sign to Gigi Hadid:
17.
Cardi B and Kris Jenner "curring."
18.
This photo from Lili Reinhart's story with Kate Moss and Cole Sprouse.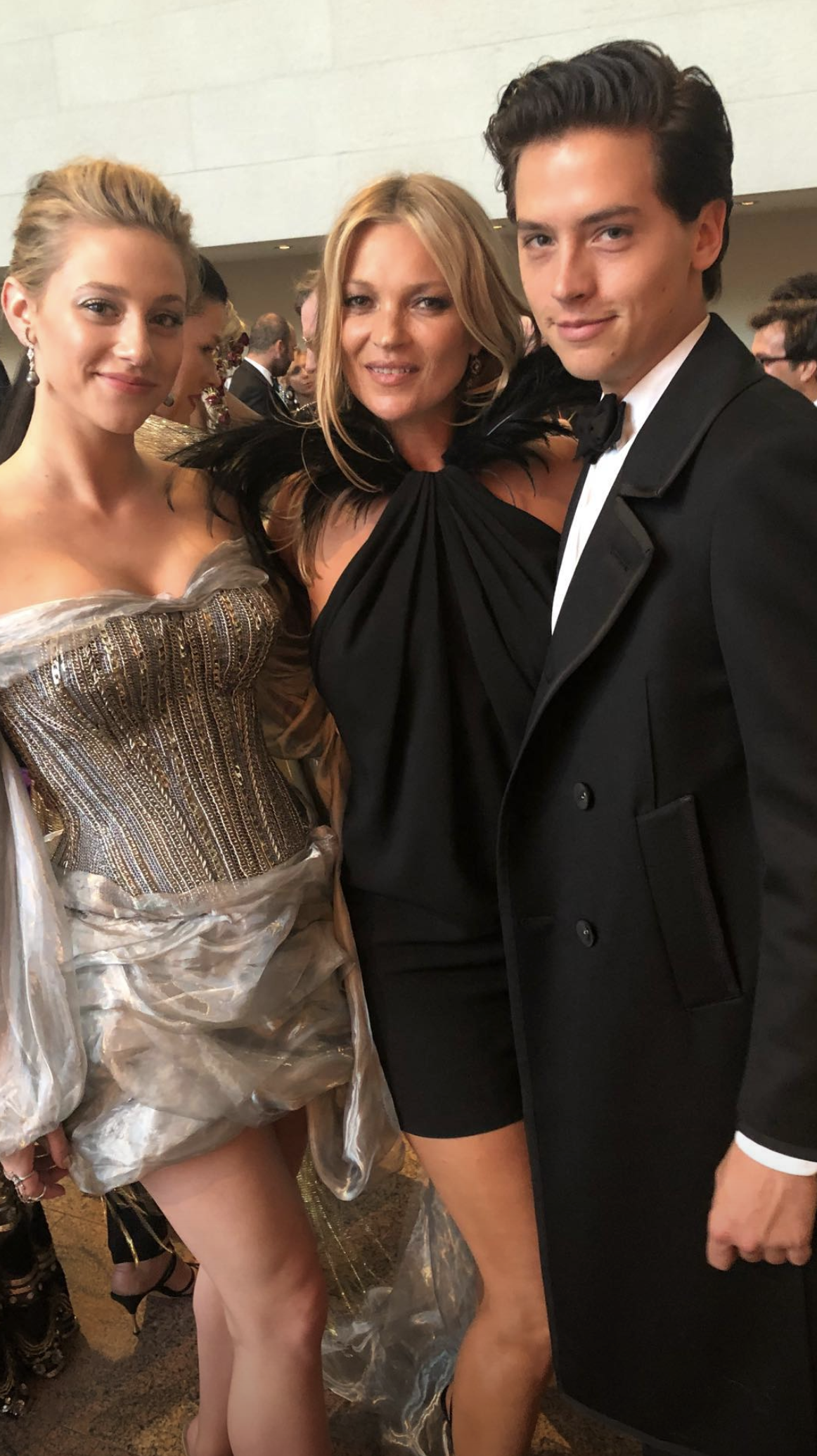 19.
And most importantly, THIS.