The most important girl band of this decade, Fifth Harmony, appeared on ABC's Greatest Hits to perform a tribute to one of the greatest girl bands of all time: Destiny's Child.
After talking about how much Destiny's Child has inspired them...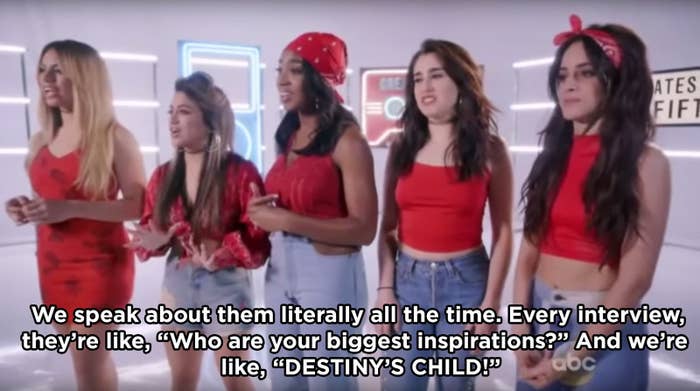 ...The girls opened their tribute with a fierce rendition of "Say My Name":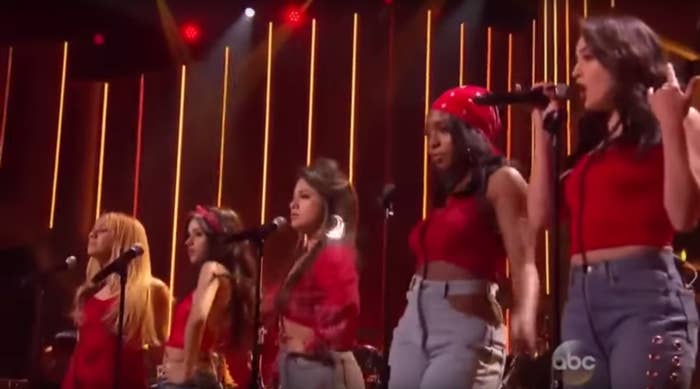 Followed by the empowering anthem "Independent Women, Pt. 1":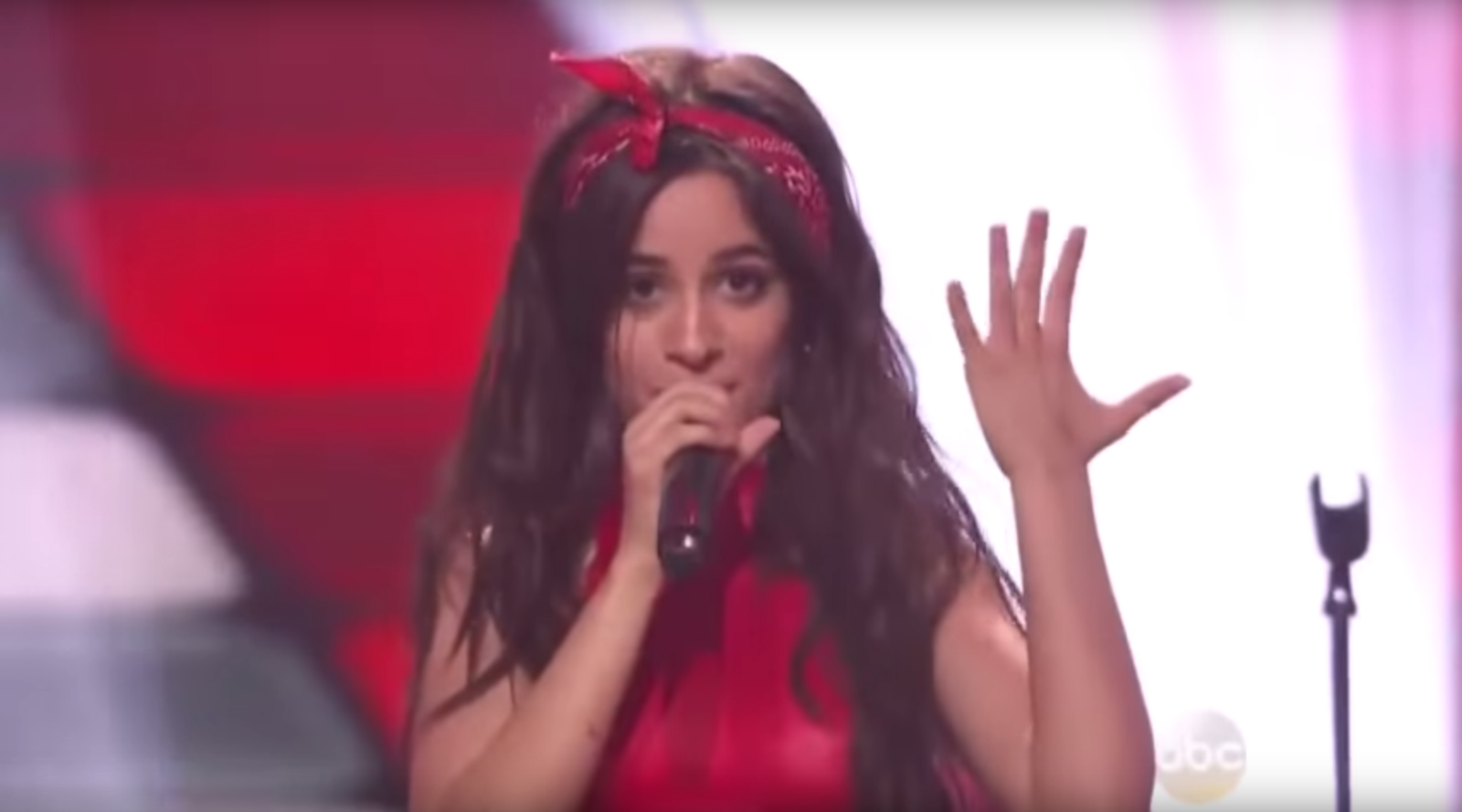 Then the girls got a little ~bootylicious~ for a hot sec: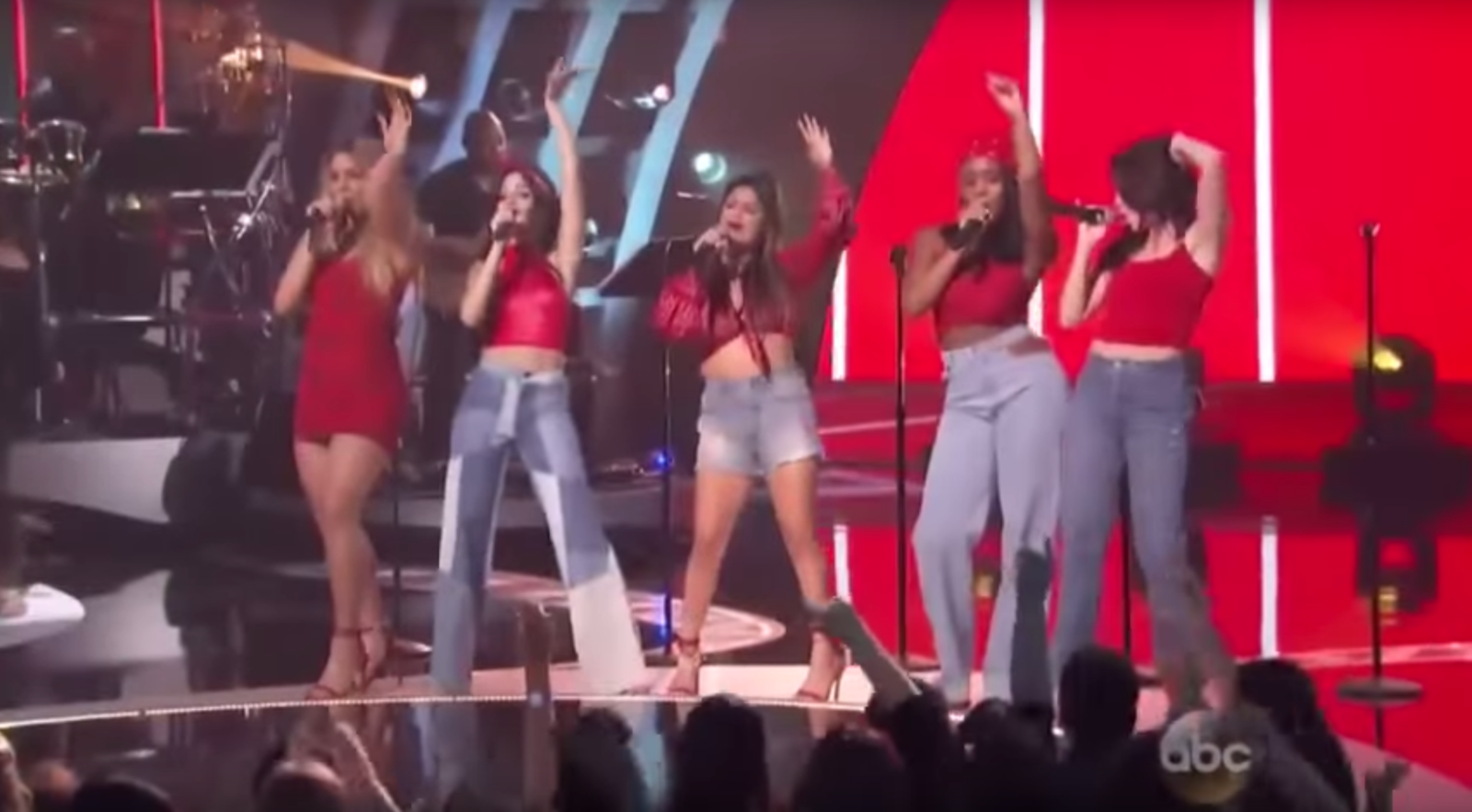 And closed everything out by belting one of DC's biggest hits "Survivor":
ALL WHILE WEARING CLOTHES THAT COULD PASS AS TINA KNOWLES ORIGINALS.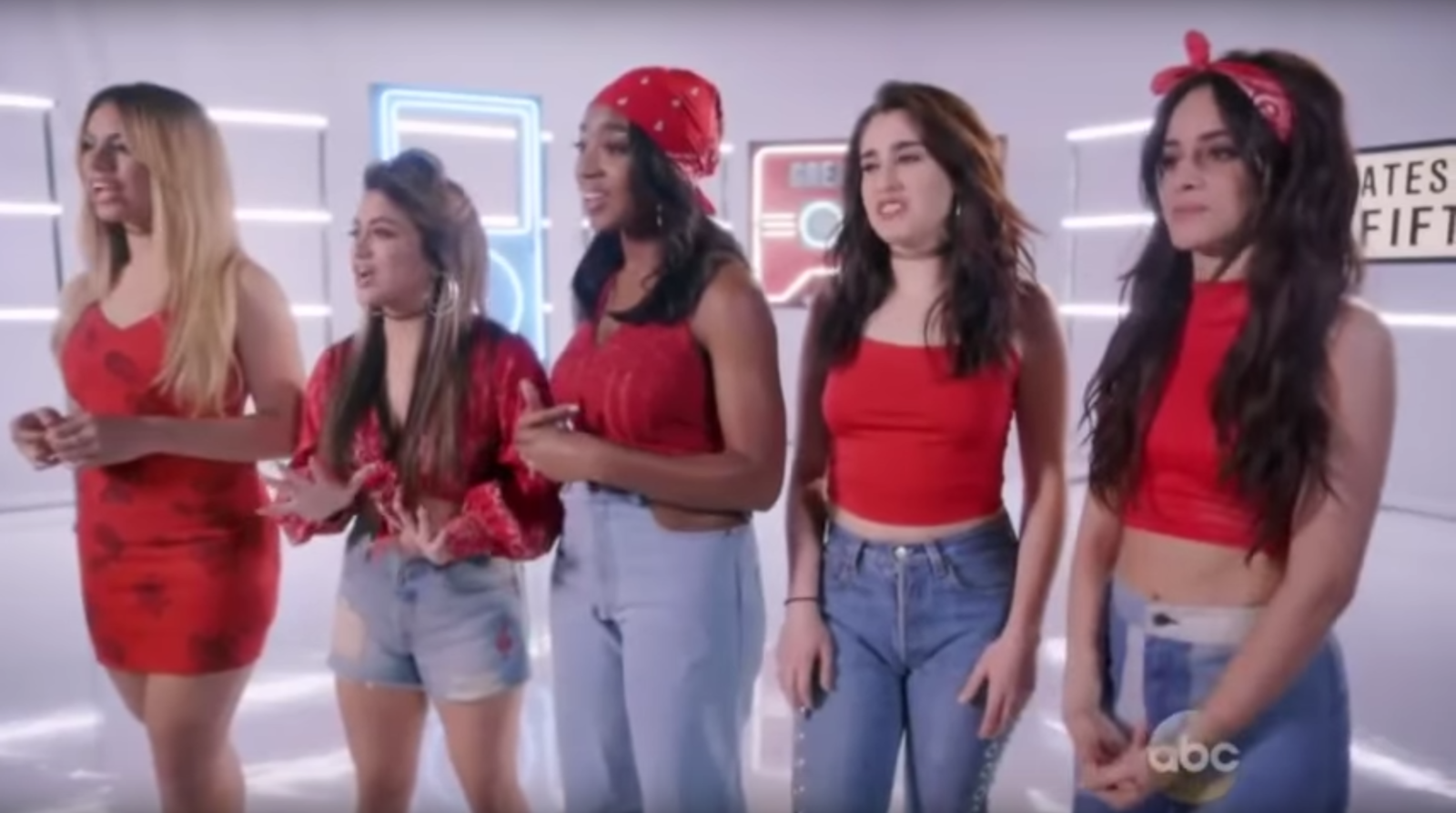 *Patiently waits for Destiny's Child to perform a Destiny's Child greatest hits medley*