Fifth Harmony Paid Tribute To Destiny's Child With A Killer Medley
I don't think you can handle this.
The most important girl band of this decade, Fifth Harmony, appeared on ABC's Greatest Hits to perform a tribute to one of the greatest girl bands of all time: Destiny's Child.
After talking about how much Destiny's Child has inspired them...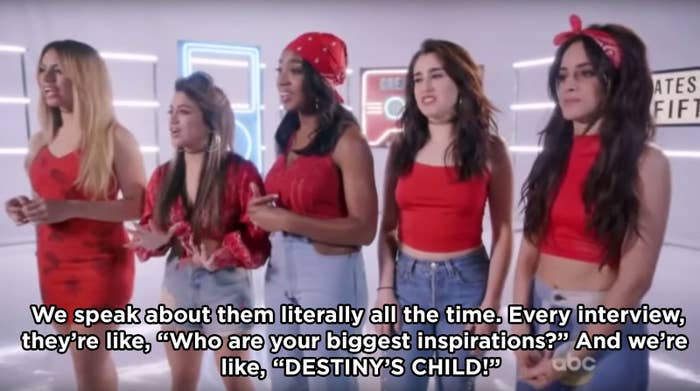 *Patiently waits for Destiny's Child to perform a Destiny's Child greatest hits medley*