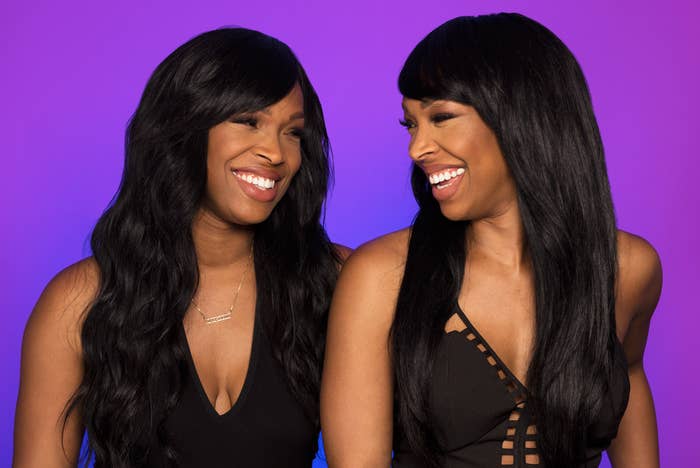 Between growing up together, appearing on Keeping Up With The Kardashians, and starring in their very own reality show DASH Dolls, you'd think twin sisters Malika and Khadijah Haqq would've had plenty of time to get to know each other, right?
Well, we asked these famous sisters a series of questions to see how well they actually know each other with a fun game we like to call "The Twin Test." Will they be "twinning," or not?
1.
What is Malika's pet peeve?
2.
What is Malika's guilty pleasure?
3.
What is Khadijah's favorite food?
4.
Who has a better sense of style?
5.
What is Malika's favorite curse word?
6.
Who is Khadijah's favorite Kardashian OR Jenner?
7.
What is Khadijah's most embarrassing moment?
8.
How many years have Malika and Khloe Kardashian been best friends?
9.
Who was Malika's first kiss?
10.
What is Khadijah's go-to Starbucks order?
11.
Who is your parents' favorite?
12.
Who can throw a better punch?
8 out of 10 correct — TOTALLY TWINNING!