George Takei Takes Sides In Sochi Debate: "Move The Olympics"
The International Olympic Committee "must do the right thing, protect its athletes and the fans, and move the 2014 Winter Olympics out of Russia." The Star Trek star weighed in Tuesday on the question about the country's anti-LGBT laws to his millions of Facebook fans.
George Takei — of Star Trek fame and who has more than 4 million Facebook fans — spoke out Tuesday on the growing controversy over Russia's hosting the Olympics while passing and enforcing anti-LGBT laws.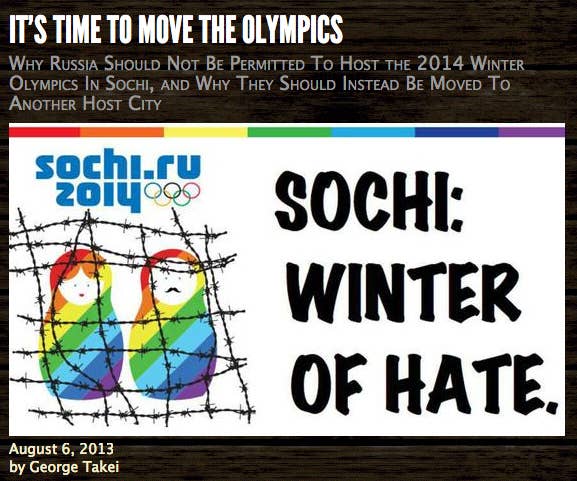 Got your attention?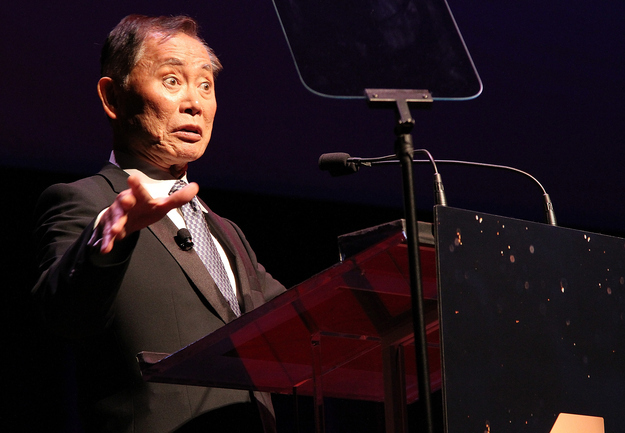 Then, he responded to critics of his call: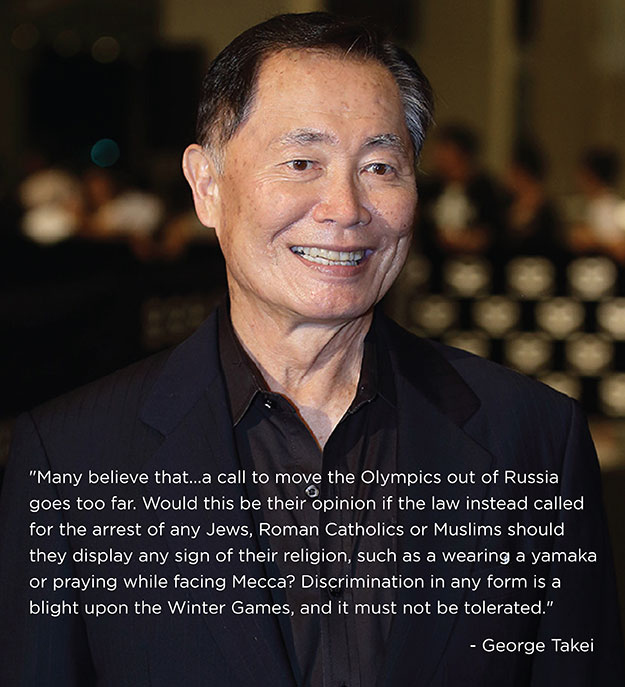 And told NBC — which has exclusive U.S. broadcast rights for the Sochi Olympics — to pay attention too:

In sum: "Live long and prosper. But don't mess with Takei."