George Takei — of Star Trek fame and who has more than 4 million Facebook fans — spoke out Tuesday on the growing controversy over Russia's hosting the Olympics while passing and enforcing anti-LGBT laws.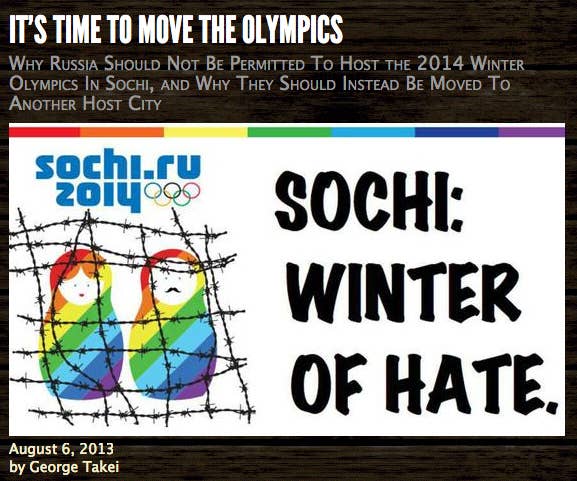 To start, he wrote that the Olympics should be moved out of Russia:

Got your attention?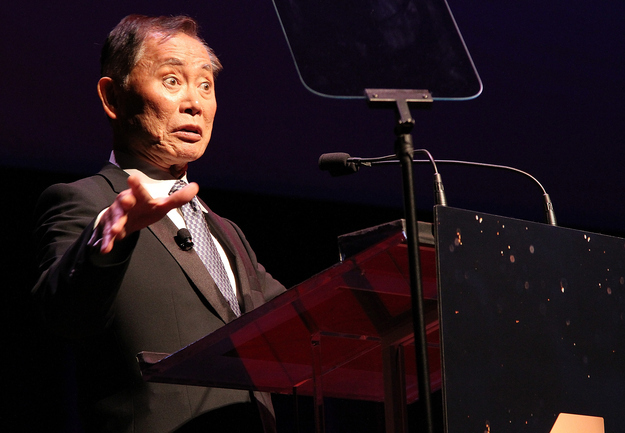 Then, he responded to critics of his call: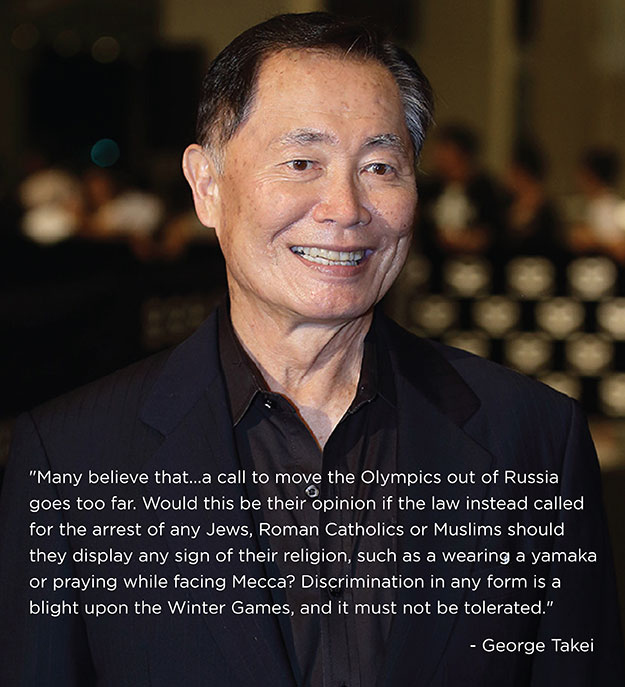 And told NBC — which has exclusive U.S. broadcast rights for the Sochi Olympics — to pay attention too:

He shared it with his more than 750,000 Twitter followers: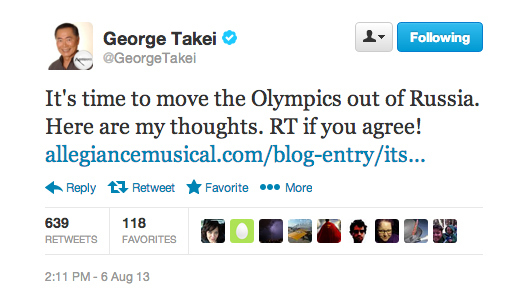 And his more than 4.3 million Facebook fans: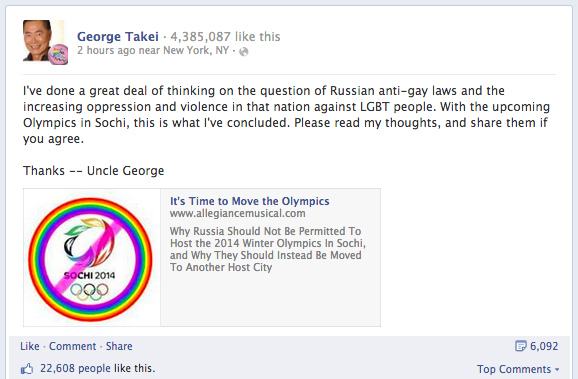 In sum: "Live long and prosper. But don't mess with Takei."