Which cloud do you relate to the most?
We Know What Small Truth You Need To Hear Right Now
You got:

YOU ARE FUCKING BEAUTIFUL
You're a work of art, and you're perfect, and you matter. Don't ever forget that.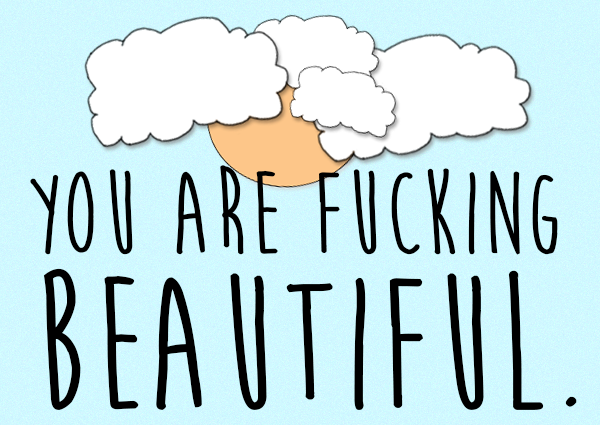 You got:

IT'S OKAY TO FEEL BAD
Bad days, bad weeks, bad months, bad years – they happen, and they hurt. But no matter what, never doubt that you deserve every happiness.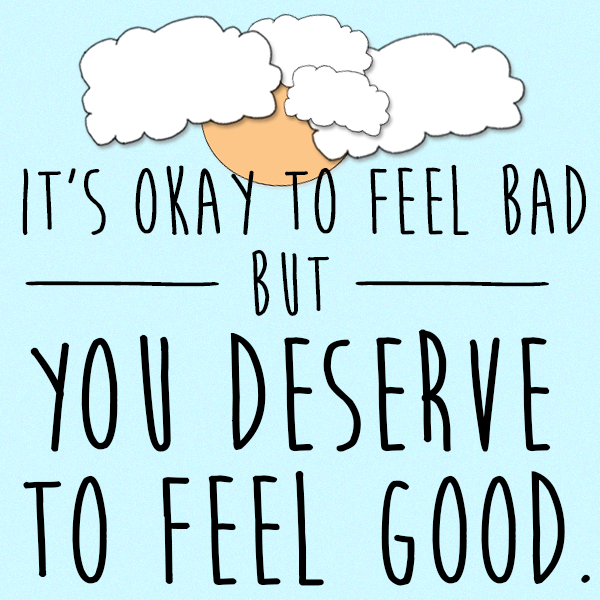 You got:

YOU ARE MADE OF FUCKING STARDUST
How cool is that? You're the one and only you, but you've got the universe in your fingertips.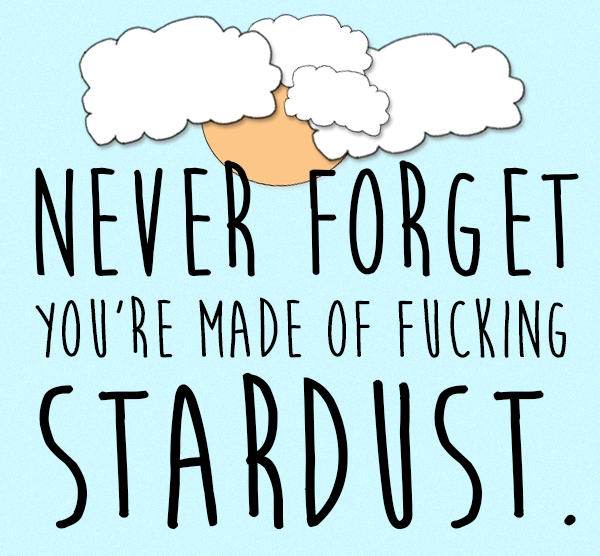 You got:

A CUTE PICTURE OF A PUPPY ALWAYS HELPS
I know, I know, it won't solve your problems long term. But it's a nice little reminder of the good stuff in the world, right?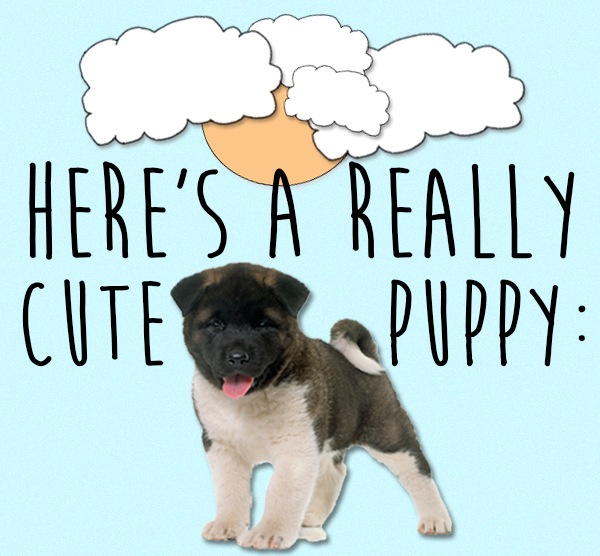 You got:

YOU ARE ACTUALLY PRETTY AMAZING
SHUT. THAT. IMPOSTER. SYNDROME. DOWN. You got this.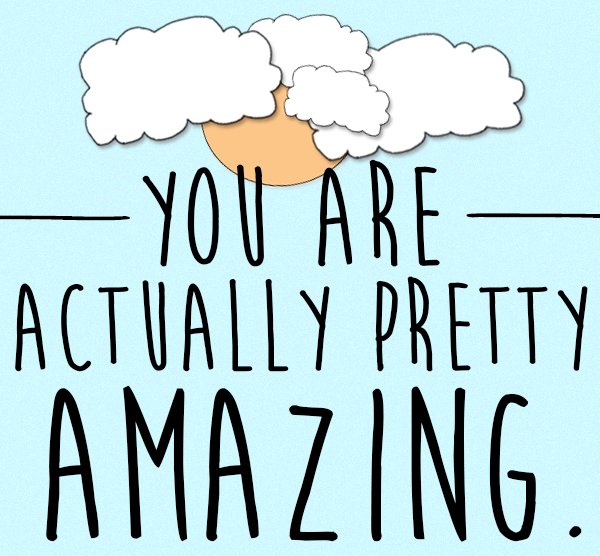 You got:

YOU ARE CAPABLE, SMART, AND WORTHWHILE
You do so much, and even when you don't feel like you're worth much, never forget that you make it though every day. And that's amazing.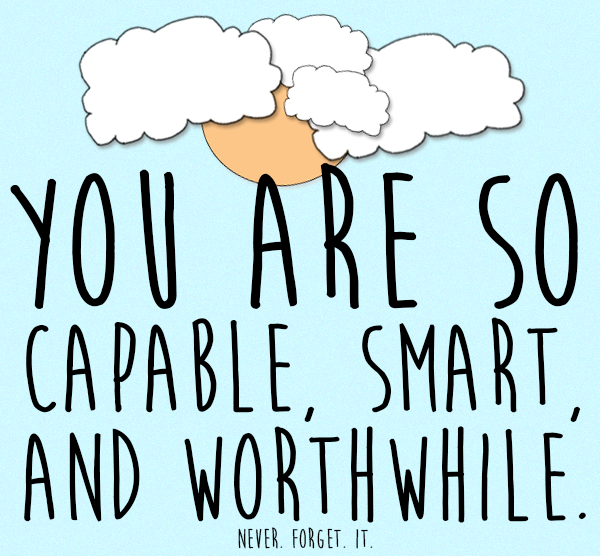 You got:

WHATEVER YOU FEEL IS VALID
Let your heart do what it does, and don't let yourself, or anybody else, tell you you can't be sad, happy, mad, or anything in between.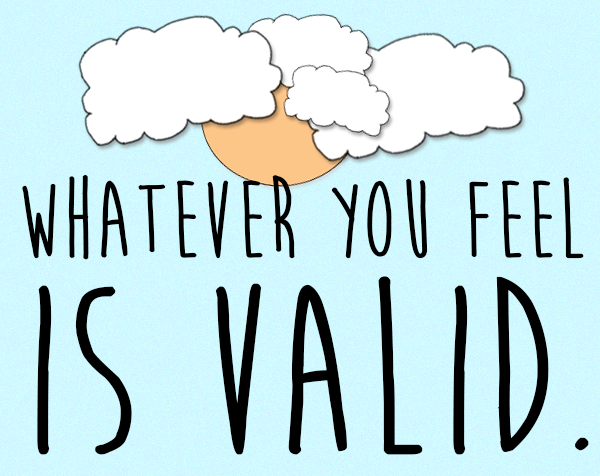 You got:

LIFE IS TOUGH, BUT SO ARE YOU
Shit happens, and you're still standing. That's incredible, and so are you.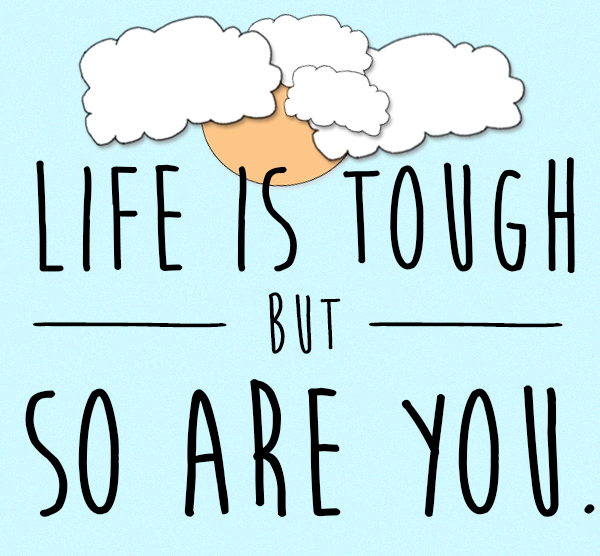 You got:

YOU DESERVE A LIFETIME OF HAPPINESS
You're a human being with a heart and you deserve every ounce of good this life has to offer. Enjoy it when it comes and fight for it when it's not there.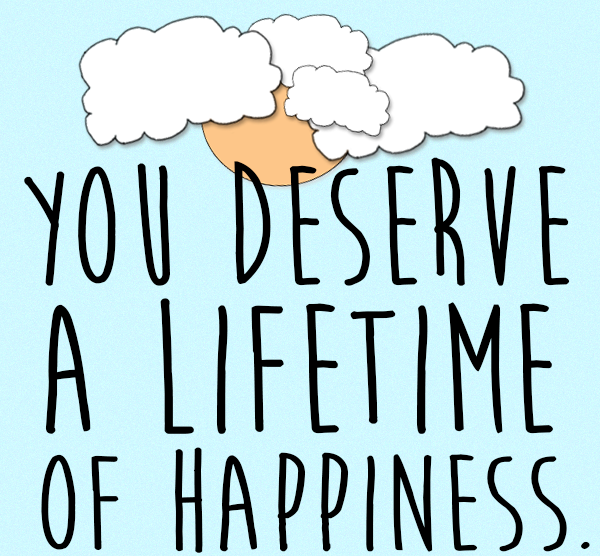 You got:

YOU CAN GET THROUGH THIS.
You're a badass. You got this.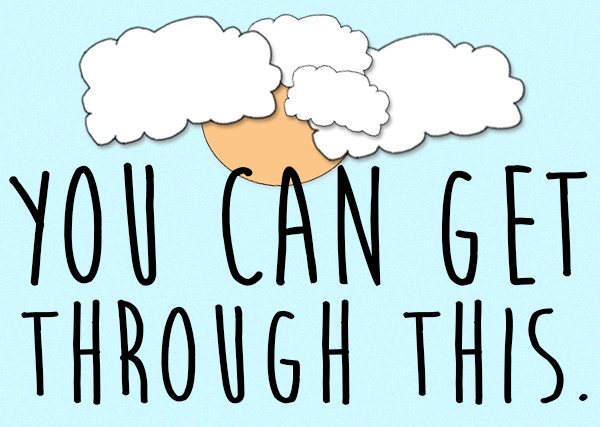 You got:

YOU MATTER. I PROMISE.
You're the only you in the whole world, and you have so much to offer the world. Never forget it.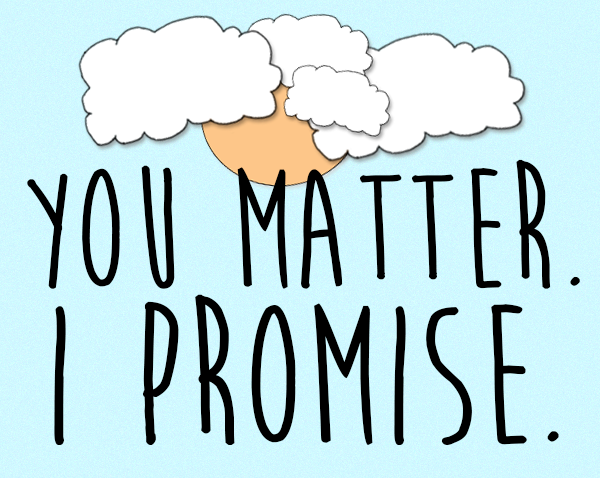 You got:

YOU'RE BEAUTIFUL, TALENTED, AND ONE OF A KIND.
<3 <3 <3 <3 <3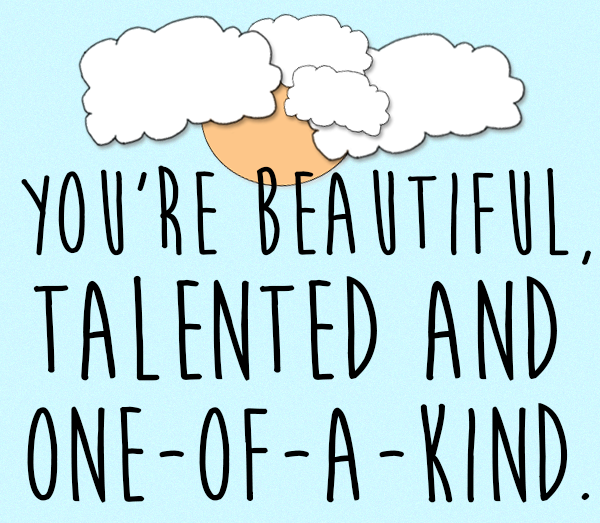 You got:

YOU'RE COOL AS SHIT.
It can be hard to find the right crowd, but don't let anybody make you feel less than you are, because you're a goddamn inspiration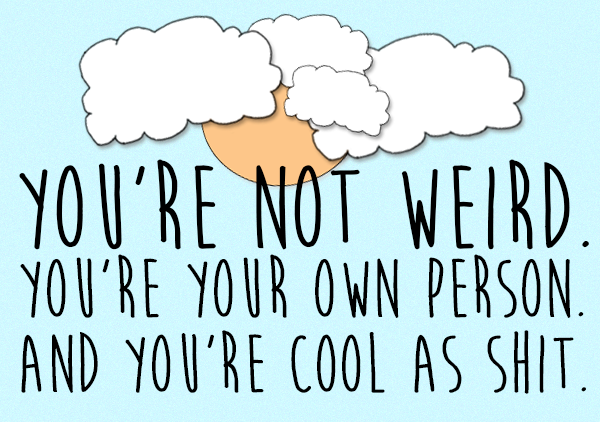 You got:

SOMEWHERE OUT THERE, THERE'S A BOOK THAT GETS YOU
People may fail, but libraries do not. Believe me.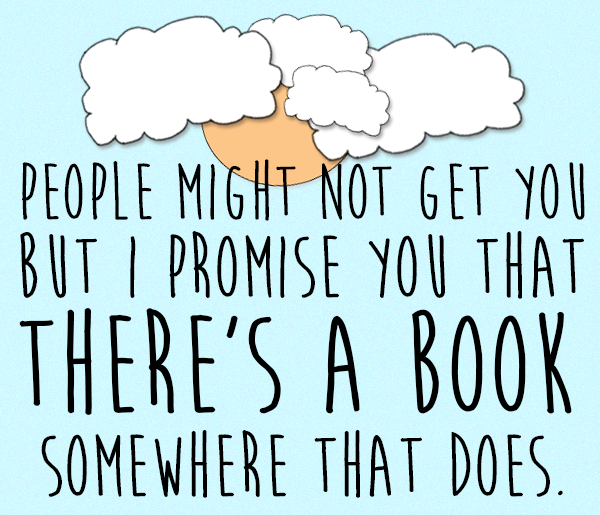 You got:

YOU DESERVE LOVE. ESPECIALLY YOUR OWN.
Never underestimate the power of a little self love. You deserve it, no matter what.