Take what she had on today at the Loewe show during Paris Fashion Week, for example. Emily wore a literal flower as a top, but she still managed to look amazing!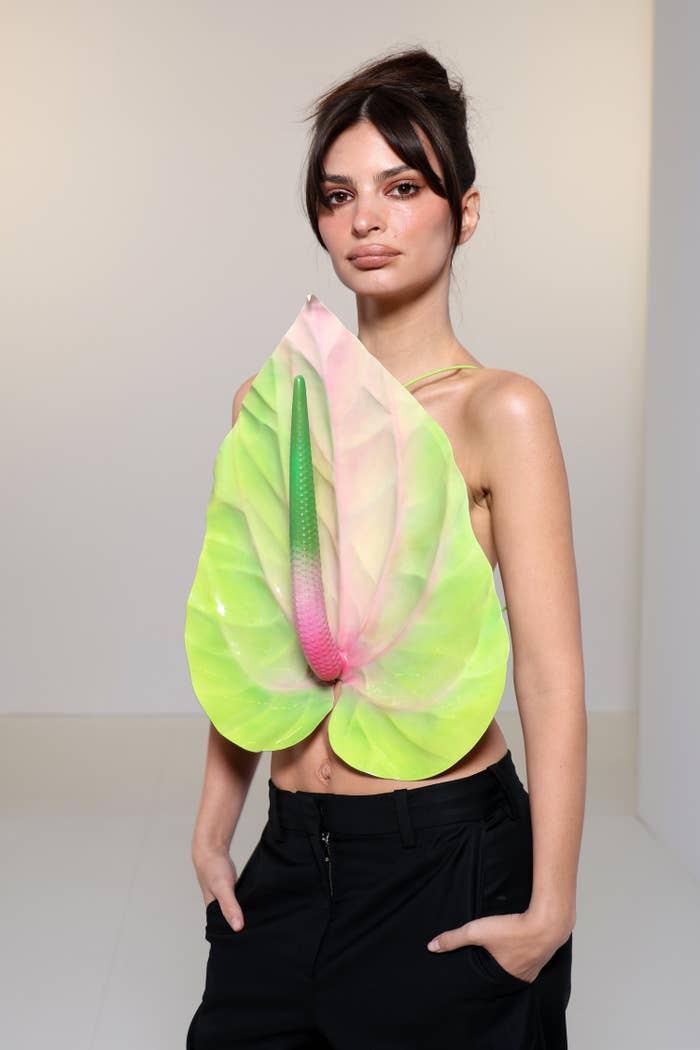 The top was inspired by the anthurium flower, which has that same unique shape and bright multicolored pattern you see in the pics.
Emily then paired it with baggy black pants and nude sandals, with her hair swooped into a messy bun.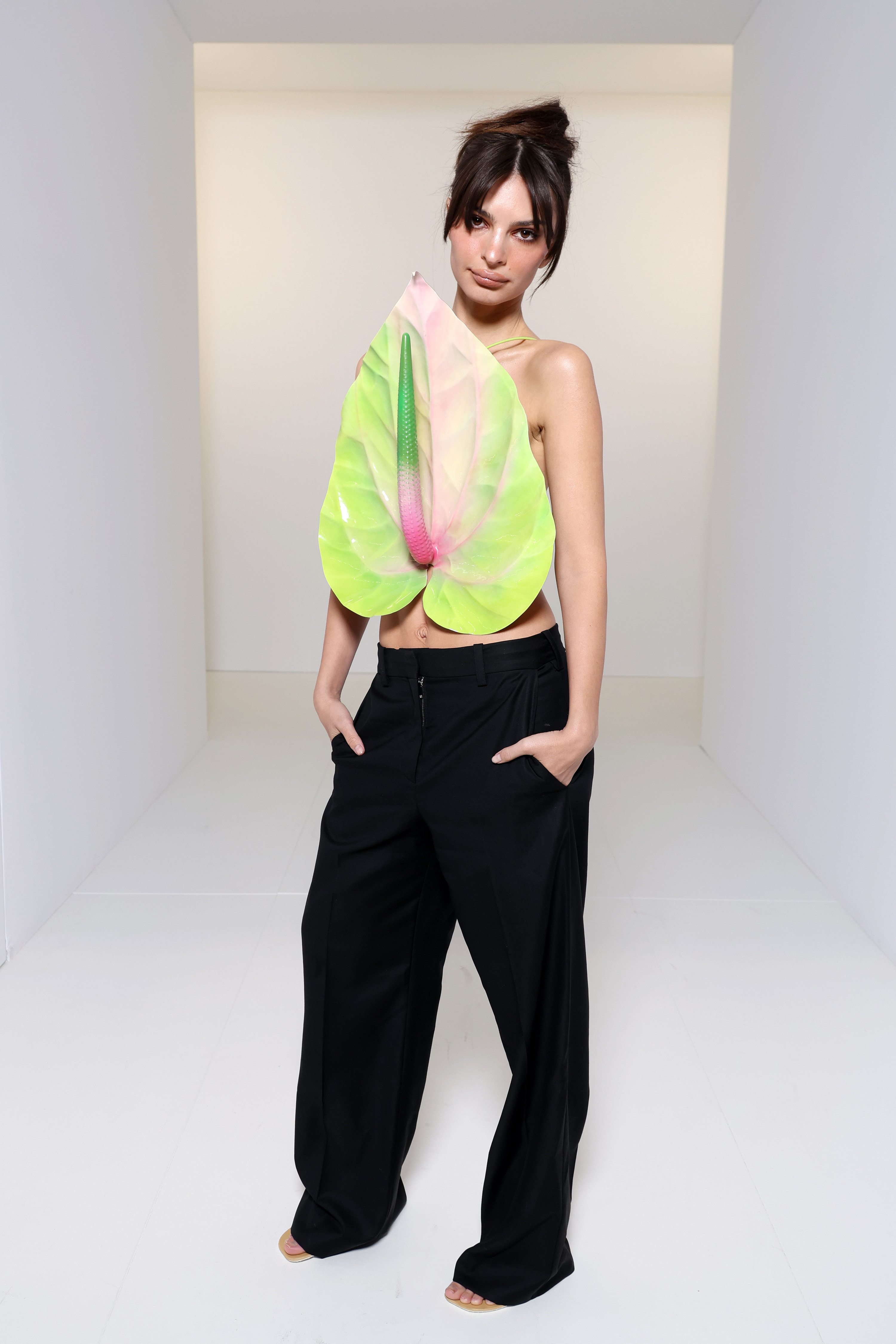 She slayed: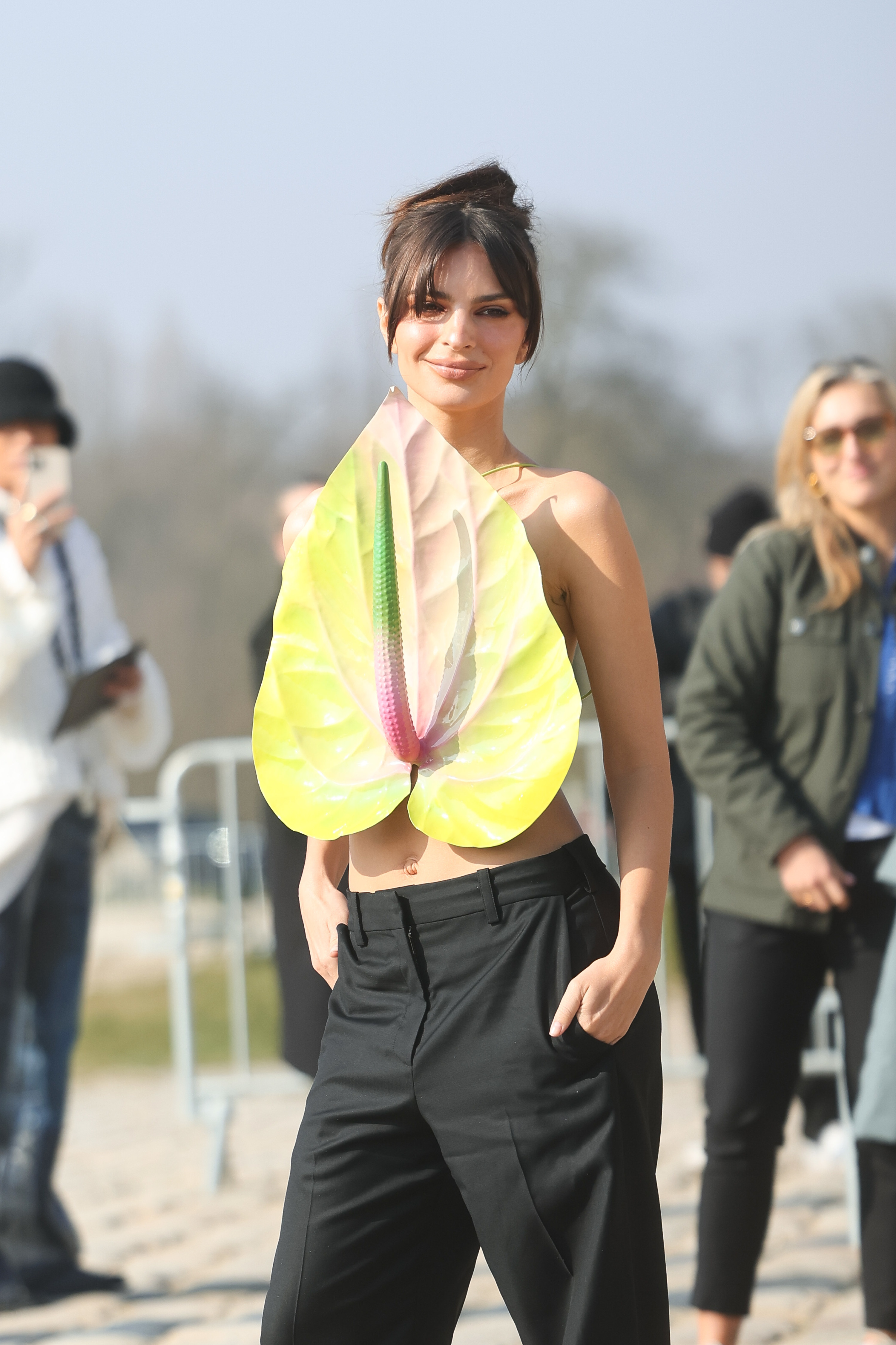 And yes, for those who were wondering, that is the same design Zendaya wore for a photo shoot last year — only hers was a different color and a dress version.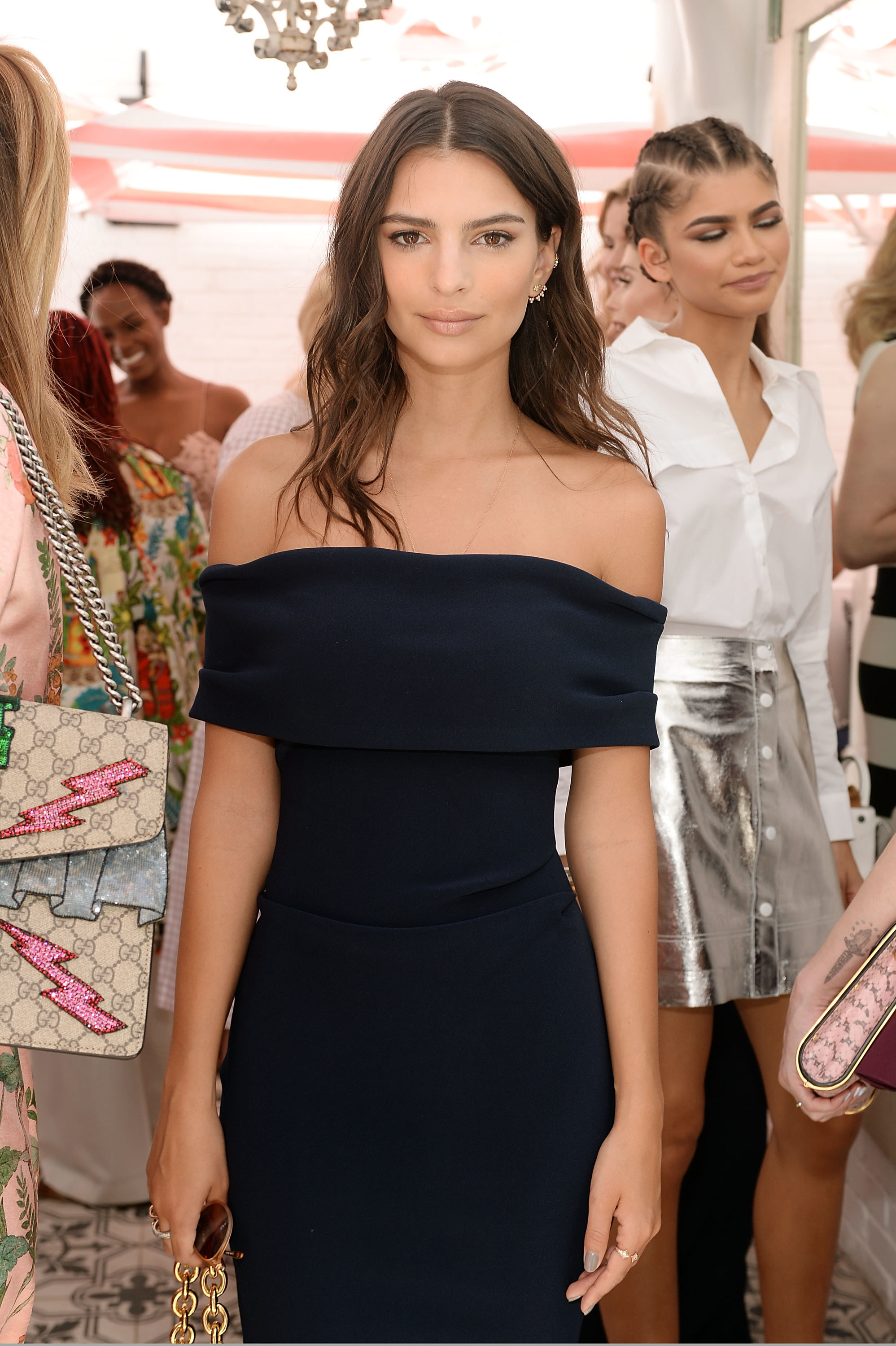 "Plucked from a beautiful garden ..... a Lily named @zendaya wearing custom @loewe Thank You @jonathan.anderson #fLAWless," Zendaya's stylist Law Roach wrote in an Instagram video of the look.